OH MY BLUE, in Venice, Italy, is a gallery and retail space exhibiting contemporary art jewelry as well as designer housewares and clothing. In this conversation, gallerist Elena Rizzi discusses her bespoke display system, describes her love for jewelry, and reflects on the gallery's five-year anniversary.
Adriane Dalton: Begin by telling our readers about your educational background and the origins of your interest in jewelry.
Elena Rizzi: I don't come from the jewelry world. I studied urban planning in Venice out of a love of the city and its surroundings. While studying I worked in the retail design business. Learning about the designers I was selling expanded my idea of design itself. Little by little, I started nurturing the idea that one day I would open my own space and sell the design I was attracted to the most: jewelry. And here we are. I'm interested in jewelry that expands my perception.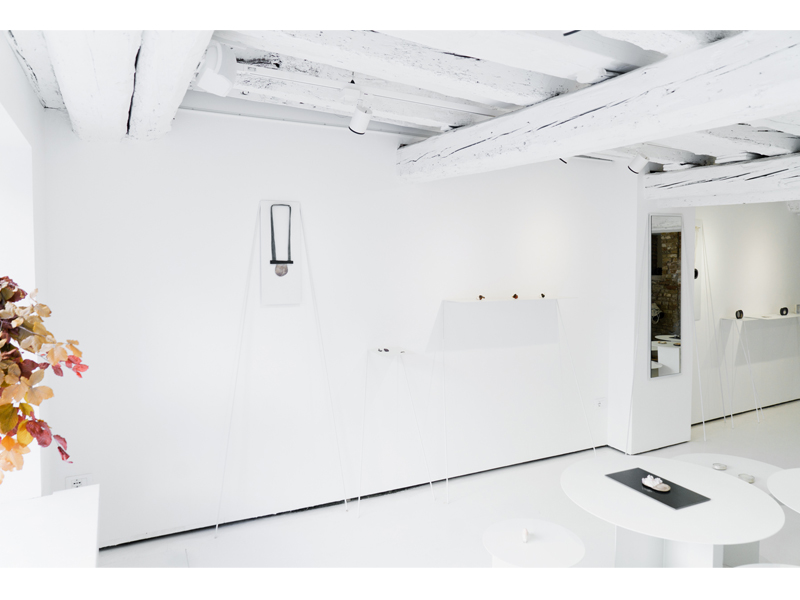 What compelled you to establish a gallery dedicated exclusively to art jewelry?
Elena Rizzi: At the moment, 80% of my space is dedicated to contemporary jewelry. The other 20% is dedicated to selected design objects (we started selling Aldo Bakker's tableware, among others) and to Issey Miyake's clothes and bags.
Merging these spheres was natural for me, not only because of my background in the retail design business, but also because I felt I needed OH MY BLUE to be a place in which design could cohabitate in its different forms and show people that owning a contemporary jewelry piece can be as important (and as possible) as buying a beautiful dress.
The focus on art jewelry was natural to me. I started studying about it 10 years ago. As I developed a knowledge about this craft in a genuine and solitary way, these aspects allowed me to work freely, which sometimes made things more difficult because at the beginning I didn't know anybody in the business, but I have always been singular and my gallery reflects this, everybody feels there's something instantly different about us.
What's the story behind the name OH MY BLUE?
Elena Rizzi: "Oh my blue" is an exclamation that hints toward my favorite music (the blues) and my favorite color. The name OH MY BLUE captures the mild sense of vertigo that I hope hits my clients when they step into the content- and experience-driven space.
The gallery interior is designed by Studio Tencalla Architects and features unique, moveable wall displays and movable display furniture. Considering the diversity of materials and scale of conceptual jewelry, how did you anticipate the needs for your space?
Elena Rizzi: Having movable display furniture instead of vitrines and plinths means that our space changes every exhibition because we try to find the perfect way to showcase every piece of jewelry on show. You see a different presentation every time. We knew we were going to show exceptional objects and we wanted to design a set-up that could convey that exceptionality. I don't like plinths and vitrines because they create a distance (physical and conceptual) between the public and the object. This is exactly what I try to overcome every day. My aim is to nurture a sensibility and an awareness of beauty for everyone that steps into my place. When I say "everyone," I also mean kids. It's astonishing to witness how some kids are genuinely attracted by beautiful things. I work to remind my adult clients of that genuine gaze, to make them bring it back. When I succeed, it's wonderful.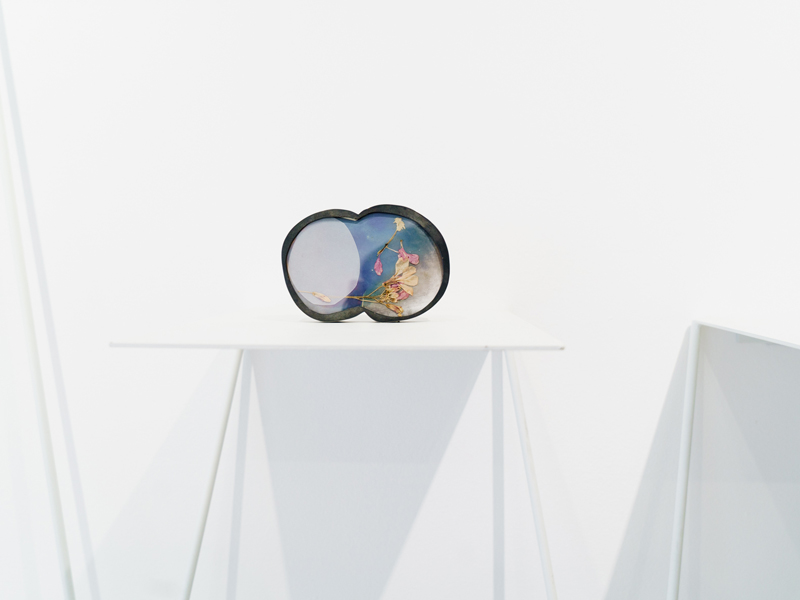 How many exhibits or solo shows do you host annually?
Elena Rizzi: We have hosted 12 exhibitions since 2014. Last year we had four. It's a lot of work and can be exhausting because we really care about organizing a perfect opening and putting the invited artist at ease.
In the beginning we let the artist freely approach our space and its possibilities. Little by little we understood that every show must be a collaboration between the gallery and the author. Because the staff at OMB includes two visual artists and one architect, we combine our skills to achieve the best results for showcasing jewelry.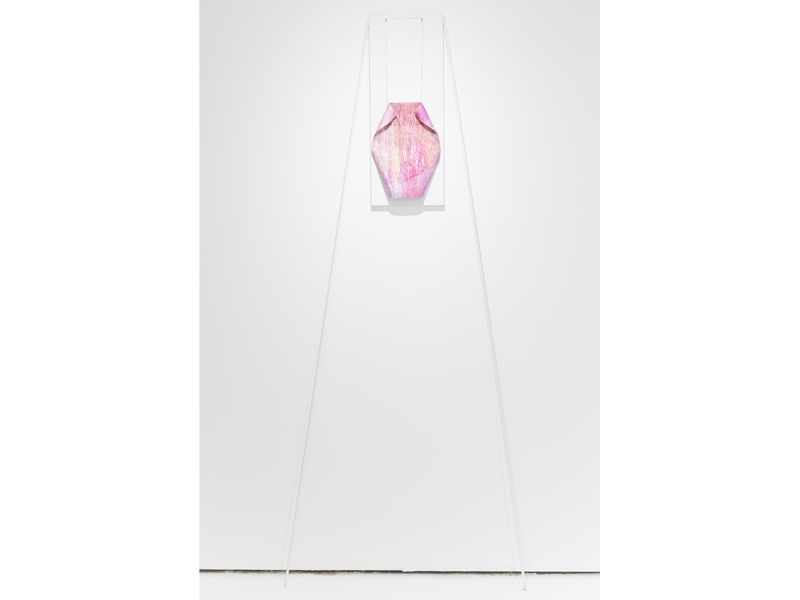 As both a connoisseur of art jewelry and a gallerist, how do you strike a balance between your personal tastes and creating a venue for diverse expressions within contemporary jewelry? What are the challenges?
Elena Rizzi: I just work with what I like. This aspect is and never will be in question, otherwise I cannot work, but my personal tastes are very aware of the needs of my gallery.
I am lucky because my tastes are complex. I like things that do not appear to have much in common, but in the end one can see a connection. My sister is a visual artist and is also deeply involved in OH MY BLUE. Her presence grants a constant dialogue between the two of us, and the choices we make are the reflection of this relationship. We have two different approaches, but that allows us to have a wider, and hopefully wiser, look at things.
There are many artists we would like to work with, but it takes a lot of time (effort, dialogue, understanding) to start a new relationship. At least, this is our approach, but we also welcome submissions. As a young gallery working in a beautiful but difficult country, we literally built OH MY BLUE on our own. We have to be very careful in the way we invest our money and plan our choices. The biggest challenges are identifying and introducing artists, making sure the gallery always supports itself, working with artists that respect you and your work, avoiding trends.
What qualities do you look for in the works that you exhibit and the artists you represent?
Elena Rizzi: Since I began, I've become more and more reflective. I take my time to understand why I like something. I pay attention to the way an artist speaks about his/her work and how they present it to me. I like humble people but I like over-the-top people as well. I can recognize bluffs. What makes the difference in the end is the respect we establish. This business is difficult and I do believe that what matters are the bonds we build.
In a single work or in a body of work I look at how the idea is developed (of course the skill is important too). The relationship between content and experience is what I value the most.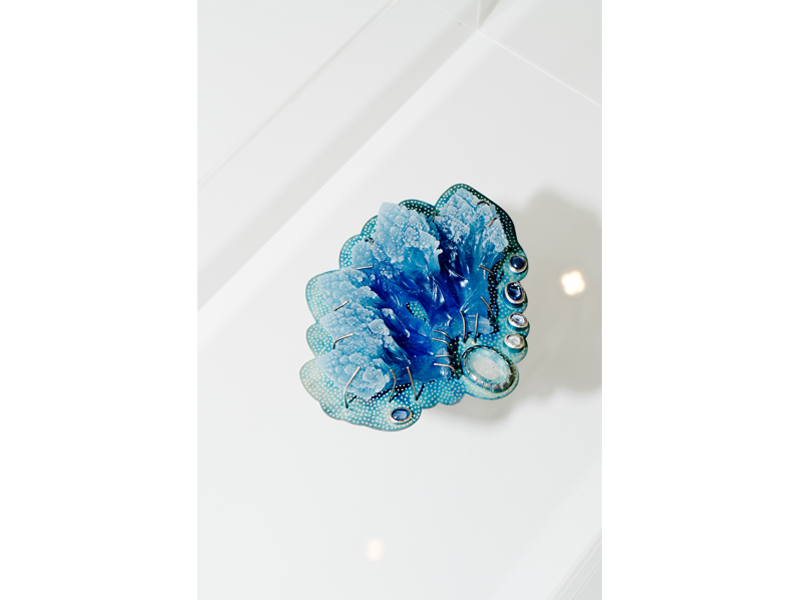 Who is the target audience of exhibits at OH MY BLUE?
Elena Rizzi: As we are located in Venice, my audience is varied and it changes during the year, according to the events that the city hosts. We have the Art and Architecture Biennale and that public is my public, too. To see them coming back every year is proof that I'm doing good. Local people took more time to discover and trust me, because Venice is so exploited that they don't trust anybody anymore. But finally we made it and I am happy because we share stories and opinions about the city and I need to know what my city feels, fears, and hopes. We don't have any support from institutions, but with my job I know I actively contribute, to the best of my ability, to the culture of my city.
With the recent five-year anniversary of OH MY BLUE, what are your reflections on the challenges and triumphs of presenting conceptual jewelry? What are your hopes for the next five years?
Elena Rizzi: Yes, on March 9 we stepped into our fifth year of activity. It doesn't seem real. We'll be in Munich that day and I'm happy to celebrate there! I'm so proud of what I have accomplished and am grateful to have my sister, Chiaralice, my friend Alessandro, and my dear mother, Bruna, near me to support me and help me every day.
There are so many challenges! A lot of them are brick-and-mortar issues and not everyone understands these aspects, not even artists sometimes. Conceptual jewelry is something people can understand if you present it in the right way. Luckily my hard work is compensated by the love and fidelity of my clients and the respect I gained through the artists I work with.
2016 was a very dense year, and I'm so proud to have presented two first solo shows of two young talented artists, Anna Norrgrann and Isabel Dammermann, and a group show in which we presented the work of 10 great Italian masters. My hope for the next five years is being well and feeding my enthusiasm. I know good things are coming.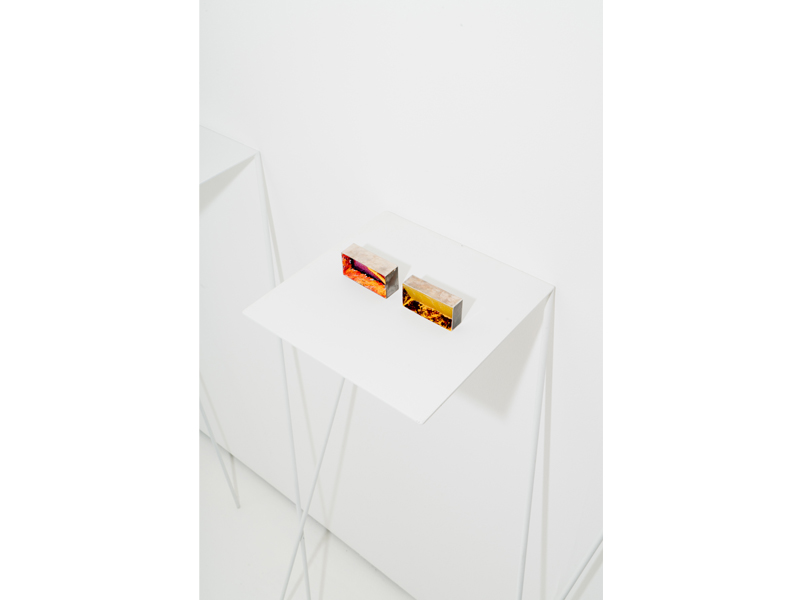 What insights have you acquired through your experience with OH MY BLUE that you would impart to someone pursuing jewelry curation or to artists seeking representation?
Elena Rizzi: Being a young gallerist is as difficult as being a young jeweler, and sharing experiences is very important. In many young jewelers I see a lack of experience in dealing with gallery-related issues. They just don't have a clue how these things work, but I think it's not just their fault. They'll learn. I would say to them to understand the differences in dealing with fairs and with galleries and beware of people they work with. I look into these things, too.
This brings us to the issues of jewelry curation. Gallerists are curators, too, in a way. Curating, for me, is asking myself how to put these works in context with each other in a way that allows us to see more in them.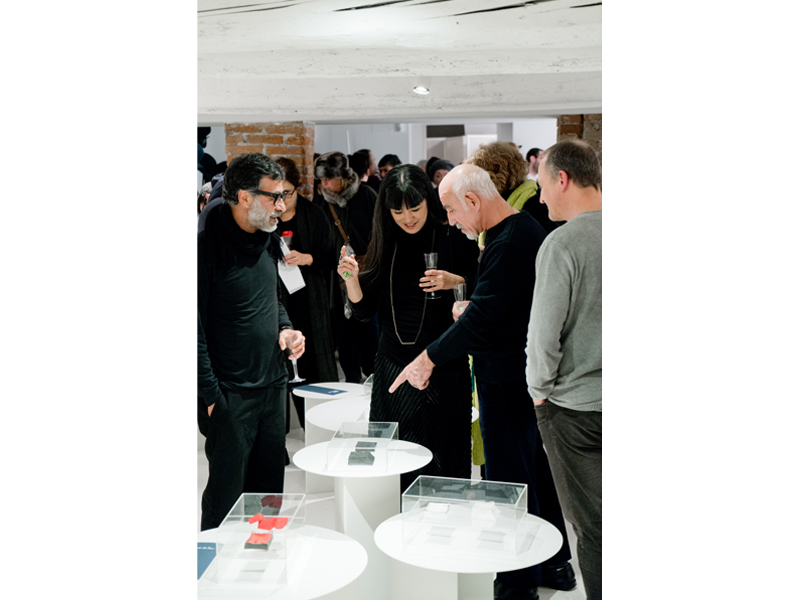 What have you been reading lately?
Elena Rizzi: Richard Sennett, The Craftsman; Angela Carter, Wise Children; Thomas Pynchon, Inherent Vice; Don DeLillo, Americana; Haruki Murakami and Makoto Wada, Portrait in Jazz; Edmund de Waal, The White Road; Lia Lenti, Dizionario del Gioiello Italiano del XIX e XX Secolo.
What's on the schedule for OH MY BLUE in 2017?
Elena Rizzi: 2016 has been an incredible year in which we came to understand many important things. In 2017, Venice will be happily turned upside down by the Art Biennale and we'll prepare a special showcase of great pieces. This year will be a moment in which we take some time to reflect on what we have done, what must be done in the future, and to refine our working relationship with the artists we are working with. I foresee a big effort in understanding the artists with whom we plan to move forward and tighten these relations.
We will work to have a better life without compromising relationships and affections. It's a difficult balance to maintain (especially today with the proliferation of fairs, meetings, shows, curators) but one must go on trying to always do a job that makes sense, that has quality. I want to work with people that share this way of thinking.