Beatriz Defeo, who was born in Montevideo, Uruguay, in 1948, came to Europe almost by chance. An invitation to join a theater group ("if you can sing and dance, you'll be fine") lured her away from a budding career in journalism at the tender age of 24 (she had been reporting on football at the age of 18). She came to Holland in 1972, stayed with the company for eight years, and soon started to collect and sell modernist decorative objects. What started as a hobby soon became her profession. She bought what she liked (Gerrit Rietveld, Alvar Aalto) but only kept a few pieces. She made a living out of selling the rest.
While her interest in jewelry dates from the mid 1970s (the earliest works she bought were by Georg Jensen and Vivianna Torun Bülow-Hübe), she makes her official entrance on the jewelry auction scene in 2008, when Frédéric Chambre, then a partner at Pierre Bergé et associés (Brussels), suggested she organize a jewelry sale for them. She was in charge of all the jewelry sales at Bergé between 2008 and 2012, and she just tested her mettle by organizing one for Piasa, in the tougher Parisian environment (Tuesday, June 18th, 2013). Lack of credible competition makes her the de facto leader in the contemporary jewelry auction scene worldwide. This one-woman band is pretty much the only person who has tried to sell contemporary jewelry in auctions, and she tells us why it is looking promising.
Benjamin Lignel: You used to work for Pierre Bergé and were in charge of jewelry sales. When did you start, how did you become a jewelry specialist, and what steered you toward contemporary jewelry?
Beatriz Defeo: I was not a specialist in 2008, and I am still not a specialist. Everybody says I am an expert, but I am really not sure what an expert is or that I would qualify as one. I have always followed my taste and little else. When Frédéric Chambre (then partner at Pierre Bergé) asked me to organize a sale, he had seen the jewelry I was wearing and knew the style of objects I liked. I told him about the type of work I would like to sell—Torun, The Campana Brothers, Chi ha paura … ?, but he was really going on a gut feeling that I could pull it off. And so was I. When he offered me the job, I thought about it for 15 minutes, and then said yes. I still would not really describe myself as a collector. I am more of a buyer. I buy what I like and don't follow the criteria of a collector. My purchase decisions are not systematic or strategic. I often sell work from my collection or give pieces away to friends. This "collection" is not constructed or expanded or maintained as one.
How does one organize a contemporary jewelry sale? Do you mind taking us through the different steps, from start to finish?
Beatriz Defeo: The last sale (at Piasa) took four months to put together. Typically, I start by contacting collectors. I work with a few great collectors who are happy to sell parts of their collection. They all started buying in the 60s and 70s and made discerning choices during those early days. Collectors from this pioneering generation now have to decide whether they want to gift their collection to museums—and some find no reason for doing so—or leaving them for their kids. If their children do not share their interest for jewelry, then auctions are an attractive alternative. So I call them up, and we normally exchange about the sort of sale I am putting together and what pieces I would like to have. I want good work, but at the same time, I know that very expensive pieces will be difficult to sell. For their part, collectors typically want their consignment to be a mix of remarkable and less remarkable pieces.
After I have put together a core of works, I talk to galleries and artists and see how I can complete it with more recent work by living artists. This phase, the selection phase, takes two to three months. For the Piasa sale, I began in February and closed the selection in April. Then, I write the description for each of the 174 lots I selected—date, technique, material, edition size, dimensions—and this is probably the most time consuming part of the job. The next stage is to shoot. I work with a photographer for the day or couple of days it takes to shoot everything, and then I put together the sequence of lots. I print out images of all the pieces, organize them as I think best, and hand over this wad to the auctioneer, who will have the final say. His decision will be influenced by layout consideration, but usually it is not hugely different from my own.
The sequence is a delicate thing. The last sale was not absolutely chronological, for example. I grouped things that I thought dialogued well together. I also made sure that there were some "high notes" throughout the sale. If you put all the best pieces together in one part of the sale, you won't keep your audience interested throughout.
Tell us a little bit more about price evaluation. It must be difficult to assess the value of work by very contemporary makers. What do you rely on? Do you speak to the galleries or the artists to get a sense of market value?
Beatriz Defeo: When I work directly with artists, such as Dinie Besems with whom I have been working with for some time, it is quite simple. I want to protect them from too-low estimates that undermine their work. So, I make sure the price reflects where they are in their career. I have discussions with the artists, and we decide together what an appropriate price might be. In my mind, auctions are there to establish and raise the profile of artists. Today, auctions and fairs can do that. Before, this was the sole prerogative of galleries.
Auction houses are usually associated with the secondary market and re-sell objects that have previous owners. I know that you have accepted (and requested) pieces directly from artists. Does that not put the auction house in direct competition with galleries? How did you resolve this problem?
Beatriz Defeo: No, we are not in competition. Galleries welcome the publicity that auctions give their artists. On the one hand, this has to do with the fact that contemporary jewelry is still a pretty confidential field. Not many people know about it. Auctions attract a varied clientele that specialized galleries may not always be able to reach. Also, on some level, galleries realize that artists are their own agents who can generate their own promotion and sales initiatives. In that respect, the 2008 auction of Damien Hirst works by Damien Hirst, was a game changer—for better or for worse.
One of the assumptions we make is that contemporary jewelry sales do not generate a lot of interest or big sales. Would you agree? Do you think there is a future for this sort of work in auctions?
Beatriz Defeo: On the whole, my track record with Bergé has been very successful. Sales have averaged around two-thirds of the global low estimation. So, for a sale totaling 300,000 euros worth of pieces, I would normally sell around 200,000 euros. I consider this a success given the small size of this market. It is difficult, however, to compare artist and contemporary jewelry with other departments in the same auction house. Some departments— the more popular art periods, for example—are used to higher numbers, others departments to lower ones.
My feeling is that the trend is positive. In the course of my four-year collaboration with Bergé, I have noticed a slow but steady increase in interest for jewelry due in part to the work we were doing. Collectors who may have bought a piece in our first jewelry sale have tended to come back, perhaps excited by the prospect that this was not a one-time gig. So yes, there is a future for this sort of work in auction, but there is still a lot of work to do (and I wish I was not the only one doing it!).
Do you make a distinction between artist jewelry and contemporary jewelry?
Beatriz Defeo: Of course I make the distinction. To some extent, I accept the common definition that artist jewelry is made (or at least designed) by people for whom it is not the main medium while contemporary jewelry is authored by people who only do this and do it from start to finish. However, my attitude toward those distinctions has changed. I am not sure anymore that separating one from the other—as I used to do in the Bergé catalogues—is really such a good idea. Dinie [Besems], Ted [Noten], and Gijs [Bakker] are all artists in my eye. Therefore, in the Piasa catalogue, I have consciously avoided putting them "in little boxes."
The presale exhibition is a slightly different thing. There I allow myself to be a bit more didactic and explain to visitors what the differences are between this and that type of jewelry.
The Piasa sale included pieces by artists, by designers, by contemporary jewelers, by fashion designers, and by silversmithing pioneers. A fine art equivalent would be to have paintings by Winslow Homer, Andy Warhol, Takeshi Kitano, and Frank Gehry in the same sale. Do you think that, at some point in the future, the market for art jewelry will be sufficiently established to distinguish between those different types of jewelry?
Beatriz Defeo: Of course, it is possible to do a contemporary-jewelry-only sale—possible, but not necessarily advisable. What happens, and what happened again last week at Piasa, is that different types of jewelry will attract different types of buyers. There are collectors of art jewelry who come for the Max Ernst, the Picasso, the Calder pieces. Then I have private clients—more often than not 35­- to 45-years old—who may be lured in by the artist jewelry but will end up buying what they fall in love with. They are less discriminating than committed collectors and can happily purchase work by a painter, a sculptor, and a goldsmith in the same sale as happened last week. Finally, there are museums. These three groups—collectors, private buyers, and museums—look at the catalogue following a more or less specific agenda. But at the end of the day, they will look at everything and may well be persuaded to buy something that they did not have the slightest intention to buy in the first place simply because it is sitting on a page opposite to the thing they came for.
As I told you before, I am also interested in the dialogue that exists between the different branches of jewelry. I share Marjan Unger's opinion that keeping contemporary jewelry separate from all others types of jewelry is a bit sterile. More prosaically, a single-type sale would also be very risky. The demand for contemporary jewelry at auction is still very tentative, and it will need the company of artist jewelry to get the crowds in for some time yet.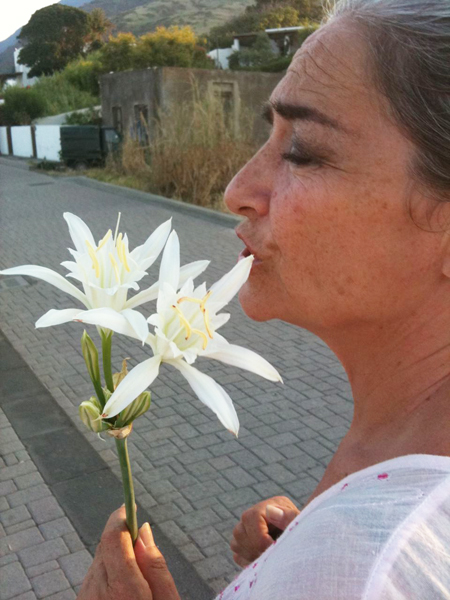 Beatriz Defeo: Probably the most telling sign of this growth is the sharp increase in jewelry offerings at fairs. Tefaf and Art Basel Miami are now showcasing five or six galleries that propose jewelry compared to only one or two galleries four years ago. Some of the galleries hail from the design world, with works from Ettore Sotsass for example. Others come from the art world, and finally others from the contemporary jewelry scene. This is not quite "spectacular" yet, but it certainly is a welcome improvement. If the trend continues— and there is no reason it should not—then the market will probably become stronger, and with it, our ability to take some risks.
What is the role and value of auctions in the larger marketplace from the point of view of the collector and for the artist?
Beatriz Defeo: I feel mostly responsible for the contemporary jewelry community. My role, as I see it, is to raise the profile of those artists I like, to open up the market to new collectors, and generally to increase the exposure of this small field to a wider audience. The Netherlands and Belgium, where I have lived most of my life, are a less hostile environment than France. Holland, especially, embraced contemporary jewelry early on and is home to its pioneering artists, collectors, and galleries. France, on the other hand, is very conservative. People are mostly interested in artist jewelry and traditional, precious materials. The Piasa sale, from that point of view, was a risk because I didn't know many people it would attract locally. The sale did OK thanks to a few very attractive lots, but it could have been more successful. (66 of the 174 lots were sold for a total of 185,865 euros ($243,380) before the buyer's premium. The complete value of the sale, at low estimate, was around 250 000 euros.) Put differently, I know that I will have telephone bidders wherever I might organize a jewelry sale next. I have a strong base of collectors who trust my eye and have grown appreciative of the sort of work I select for my sales. The question is, will the walk-in clients come?