United States
09/19/2010
Over 600 people descended on the Penland School of Crafts in September 2010, for the twenty-fifth annual benefit auction. Nestled in a bucolic setting at the Blue Ridge foothills, North Carolina, Penland has been training artists in all media for many decades. The event truly must be witnessed to be fully appreciated, but I will do my best to transport you there with this report.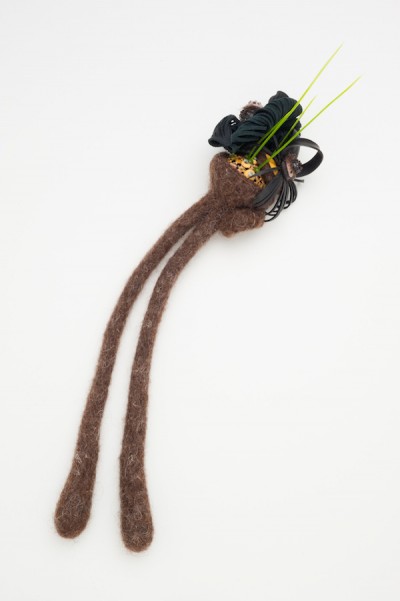 Metalsmithing and jewelry making have been taught at Penland since early in its history. The diversity of the two-week summer sessions and the eight-week concentrations is amazing. Just this year, students have been exposed to a variety of metals techniques from classic blacksmithing to mark-making in enamel. This year's instructors included Helen Carnac, Myra Mimlitsch-Gray, Michael Bondi, Marc Maiorana, Douglas Harling, Natalya Pinchuk, Marjorie Simon and Deb Stoner. The spring concentration in metals will be taught by Lola Brooks.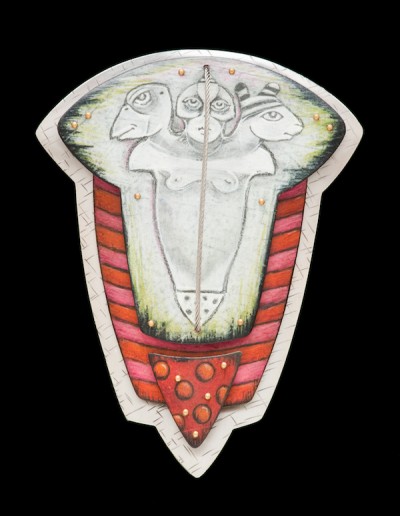 So what does this have to do with my report? Simply that many of these instructors and their students were present and had produced works to be auctioned to benefit the many programs that Penland supports. The first day's activities included mini-classes and discussions of donated works. A late afternoon cocktail party coincided with the start of the silent auction and gave attendees a chance to meet each other and ogle each other's jewelry. Clothing may be anything goes, but everyone sports their favorite ornamentation for all to appreciate.
From students wearing their own designs to patrons wearing very expensive and unique works, the 'jewelry eye' has plenty of places to settle. Guests wore exemplary work from Pat Flynn, Bob Ebendorf, Sondra Sherman, Marcia Macdonald, Kiwon Wang and Mary Ann Scherr. Auctioned jewelry included works by Elizabeth Turrell, Julia Harrison, Jen Townsend, Angela Bubash, Linda Darty, Marlene True, Julia Woodman and others.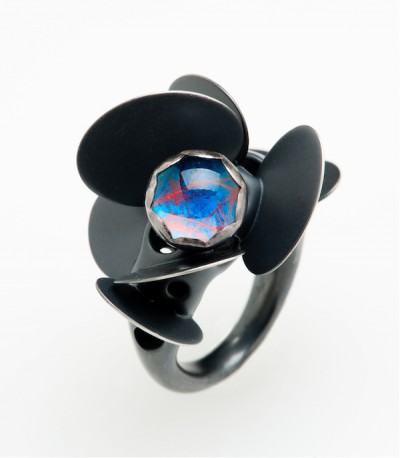 The second day began with coffee at the Barns, the studios of the resident artists. Both jewelry residents presented new bodies of work which did not disappoint. Amy Tavern showed her new steel and enamel pieces, while Jeong Ju Lee presented oversized, flowing silver brooches with dalmation agate, crazy lace jasper, black garnets, copper and bronze. Even the resident in woodworking, Sarah Martin, showed brooches of exquisitely carved rare woods with silver embellishments.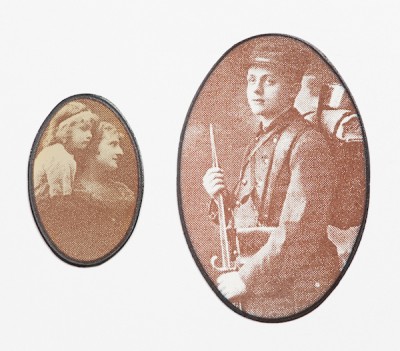 A quick scan of the attendees revealed more Marcia Macdonald, Myung Urso, Angela Bubash and Mary Lee Hu pieces. Auction offerings included a pair of Rob Jackson nail head earrings with colored sapphires, an elaborate felt and mixed-media brooch by Natalya Pinchuk, a small silver-and-felt pin by Sayumi Yokouchi and an elegantly dainty brooch of gold, diamonds and steel by Lola Brooks. There were also works by David Butler, Pat Flynn and a collaborative brooch by Lisa Clague, a ceramicist and Deb Karash, a jeweler. One of the last pieces of jewelry to be created by Marcia MacDonald before her untimely passing was a love letter to Penland using natural materials and including 'a shiny little window of hope.' However, to my eye, the Belle of the Ball award went to Douglas Harling's Licorice Bee Necklace, a 22-karat gold granulation, black coral, pearl, ruby and diamond abstraction that seemed to defy gravity. It all but floated and the craftsmanship truly was astounding.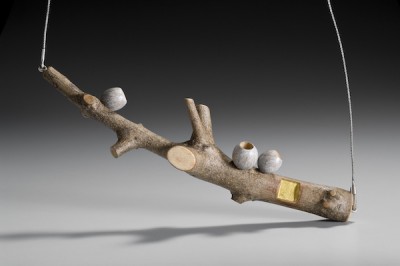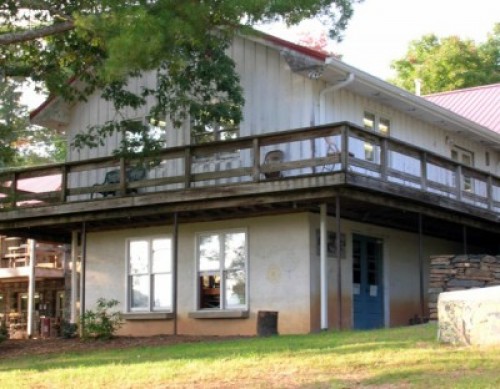 Penland has embarked on a five-year, $1,000,000 campaign to renovate the metals and ceramics programs. The auction's 'fund a need' focus was to buy equipment for the jewelry and ceramics studios and the crowd responded with $35,000 in a matter of minutes. The weekend raised almost a half-million dollars for Penland's programs and left the attendees sated and exhausted. The jewelry dazzled on all levels.