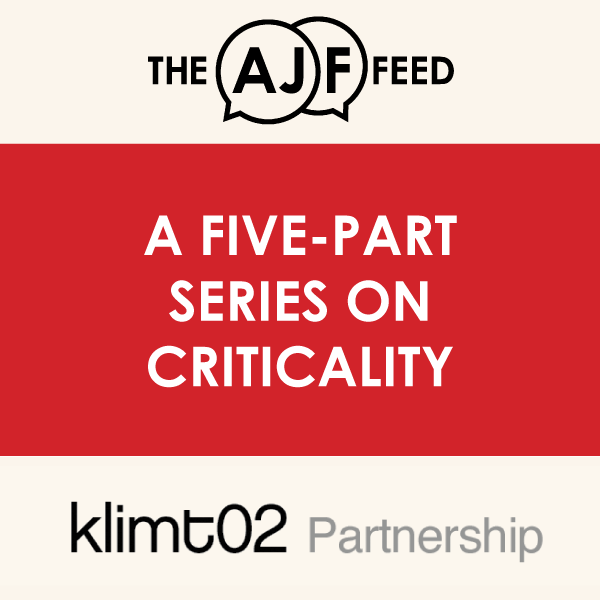 As part of AJF's new partnership with Klimt02, this article has been publicized on their website under the label "the AJF feed." Four more articles on the subject of criticality are being published this summer under this collaborative umbrella. (Please have a look at the first three, penned by Moyra Elliott, Clare Finin, and Damian Skinner.)
—Benjamin Lignel
Yes, I am biased as a critic. I am not talking about race, religion, national origin, sexual orientation, or any other form of bigotry, all of which CFile rejects. This is about art bias. The only writers who have no bias are the ones who simply describe exhibitions but have no opinion. They are not critics.
Every critic dislikes certain aspects of the arts. Some do not like abstraction. Some prefer it. Both are bias. Some have a bias for the figure. Some dislike postmodernism. I recently met a critic who detests any pop culture references because he believes only in high art as a sacred temple floating above the mundane. Some prefer art to be well crafted, while others find it more convincing or authentic when the craft is informal. Preference is bias, too.
Then there is personal taste, or if we invert that, personal bias. We cannot escape our taste parameters though we can revise and expand them. We critics like to think that our bias is informed or principled, thus valid. It helps to state one's bias up front when one writes. We should all exercise caution when we enter what we know is difficult knee-jerk territory. Some do and some don't. But bias is unavoidable and it is what makes criticism one of the least objective forms of writing.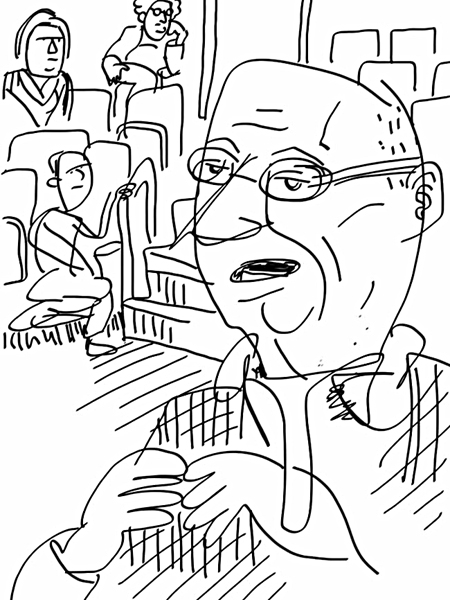 One of the most touching compliments from critic to critic came from Arthur Danto writing about his colleague Peter Schjeldahl (art reviewer for The New Yorker). During a visit to my gallery in New York he said, "I most enjoy Peter's writing when he is speaking positively about an artist I really do not like. I always come away with my bias challenged and sometimes with an altered opinion."
The platform to critique and be read by the public comes with responsibility. It is not your personal guillotine with which to behead anyone you disapprove of. When I write tough reviews such as my recent one in CFile on NYC Makers at the Museum of Arts and Design, New York, I go through a certain amount of agony. I write and rewrite and test my opinions over and over to be sure that they are justified.
In MAD's case, Glenn Adamson is a friend who I respect enormously. As a result the review was tougher than it might otherwise have been. One expects more of Adamson's exceptional intellect, and although to be fair he did not curate the show (nobody did: it was a committee exercise, what Roberta Smith in The New York Times called the closest thing to the people's choice awards), he did claim it as the first event under his new reign. Also, we long ago agreed that when we were reviewing each other, we would not pull punches. That would be patronizing.
Still, publishing the MAD piece made me feel unhappy, and still does even though it received overwhelming support. But not publishing the review would have caused greater pain. Tending to one's bias comes at a price.
Sí, soy un crítico sesgado
Critica N°4
Por Garth Clark
El 5 de agosto, justo antes de que AJF comenzara a publicar una serie de artículos sobre crítica, el editor en jefe de CFile (y fundador) Garth Clark publicó una larga nota detallando sus funciones como revisor, en respuesta a un comentario poco halagador, que resultó ser un comentario equivocado, sobre una de sus críticas. Me interesó la posición de Clark sobre lo que se considera generalmente -y a menudo se descarta- como "sesgo personal". Muy generosamente, Clark respondió a la solicitud de AJF y concedió permiso para reimprimir una nueva versión de este artículo. A raíz de su reseña de la exposición de NYC Makers en MAD, el primer subproducto de la administración de Glenn Adamson, explica lo que podría perderse y ganarse siendo duro con los amigos.
Como parte de la nueva asociación de AJF con Klimt02, este artículo ha sido publicado en su sitio web bajo el sello "el feed AJF". Cuatro artículos más sobre el tema de la crítica se publican este verano bajo este paraguas colaborativo. (Por favor, eche un vistazo a los tres primeros, escritos por Moyra Elliott, Clare Finin, y Damian Skinner.)
—Benjamin Lignel
Sí, estoy sesgado como crítico. No estoy hablando de raza, religión, origen nacional, orientación sexual, o cualquier otra forma de intolerancia, cosas todas que CFile rechaza. Se trata de un sesgo de arte. Los únicos escritores que no tienen prejuicios son los que simplemente describen exposiciones pero no tienen opinión. No son críticos.
A todo crítico le desagradan ciertos aspectos de las artes. A algunos no les gusta la abstracción. Otros la prefieren. Ambos son prejuicios. Algunos tienen un sesgo hacia lo figurativo. A otros les desagrada el posmodernismo. Recientemente me encontré con un crítico que detesta cualquier referencia a la cultura pop porque cree sólo en las artes elevadas como un templo sagrado flotando por encima de lo mundano. Algunos prefieren el arte bien hecho a mano, mientras que otros lo encuentran más convincente o auténtico cuando el oficio se realiza de manera informal. La preferencia es sesgo también.
Entonces hay gusto personal, o sesgo personal. No podemos escapar de nuestros parámetros de gusto aunque podemos revisarlos y expandirlos. A nosotros los críticos nos gusta pensar que nuestro sesgo está fundamentado o es un principio, por lo tanto válido. Ayuda a expresar el sesgo de antemano cuando uno escribe. Todos debemos ejercitar la cautela cuando entramos en lo que sabemos es un territorio difícilmente habitual. Algunos lo hacen y otros no. Pero el sesgo es inevitable y es lo que hace de la crítica una de las formas menos objetivas de la escritura.
Una voz fuerte es lo que busco en la crítica, alguien que hable sin tapujos y valientemente. También un cierto grado de lógica es importante. Cuando la forma de ver arte de un crítico, su proceso de análisis, se vuelve algo conocido para el lector, se puede obtener ideas incluso cuando no se está de acuerdo con sus juicios.
Uno de los elogios más conmovedores de un crítico a otro vino de Arthur Danto mientras escribía sobre su colega Peter Schjeldahl (revisor del arte para el New Yorker). Durante una visita a mi galería en Nueva York, dijo: "Disfrutó más la escritura de Peter cuando él está hablando positivamente sobre un artista que realmente no me gusta. Siempre salgo con mi posición desafiada y a veces con una opinión distinta."
La plataforma para criticar y ser leído por el público viene con responsabilidades. No es una guillotina personal con la que es posible decapitar a alguien que se desaprueba. Cuando escribo reseñas difíciles, como mi reciente en CFile en NYC Makers en el Museo de Artes y Diseño de Nueva York, paso por una cierta agonía. Escribo y reescribo y pruebo mis opiniones una y otra vez para asegurarme de que están justificadas.
En el caso de MAD, Glenn Adamson es un amigo al que respeto enormemente. Como resultado, la revisión fue más dura de lo que podría haber sido. Uno espera más del intelecto excepcional de Adamson, y aunque para ser justos él no curó el espectáculo (nadie lo hizo: era un ejercicio de comité, lo que Roberta Smith en The New York Times llamó lo más cercano a los premios del público), lo reclama como el primer evento bajo su nueva administración. Además, hace mucho tiempo estuvimos de acuerdo en que cuando nos estuviéramos revisando, no tiraríamos puñetazos. Eso sería condescendiente.
Sin embargo, la publicación del texto sobre el MAD me hizo sentir infeliz, y todavía lo hace a pesar de que recibió un apoyo abrumador. Pero no publicar la revisión habría causado mayor dolor. Tender a la parcialidad tiene un precio.
Garth Clark es el redactor en jefe de los proyectos de publicación de CFile, revista y revista de noticias. En 1981, con Mark Del Vecchio, fundó Garth Clark Gallery en Nueva York, Los Ángeles y brevemente en Londres y Kansas City. Fundó la Fundación de Artes Cerámicas en 1979 y fue su director hasta 2005. Hablando activamente, Clark ha dado charlas en los cinco continentes, en 30 países y en más de 100 lugares importantes, desde el Metropolitan Museum of Art de Nueva York y el Victoria and Albert Museum de Londres, a la Universidad de la Sorbona, París. El próximo año, en calidad de embajador de CFile, estará en Europa en una gira de conferencias a lugares tales como Irlanda, Gran Bretaña, Noruega, Suecia, Alemania, Holanda, Francia e Italia. Acaba de terminar dos libros, Mind Mud: The Conceptual Ceramics of Ai Weiwei y Lucio Fontana Ceramics.
Translated from English by Andreína Rodriquez, with support from Barbara Magaña and Marina Acosta.