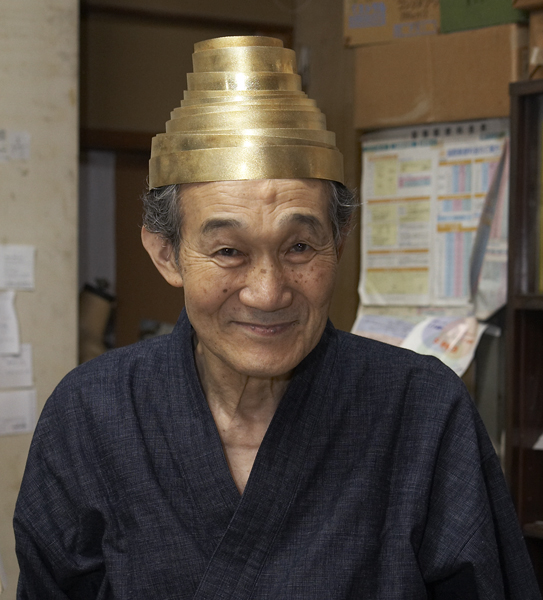 'My aim is to create forms with force and grace, which are built to bring the potential innate in materials into full play.'
Yasuki Hiramatsu, as we now know, passed away on April 11, 2012, in Tokyo. The Dutch jewelry designer Onno Boekhoud, one of the earliest protagonists of modern jewelry art, once said to the Japanese master: 'For me, what you do is simply magic.'
Yasuki Hiramatsu is considered to have been one of the trailblazers of modern jewelry in Japan: as a jewelry designer in a country with a clothing-defined art of ornamentation, he was the first to highlight the idea of jewelry as decorative gems on the body; and as a teacher, working for over 30 years at the Tokyo University of Arts and two years at the Royal College in London, as well as being co-founder of the Japan Jewellery Designers Association (JJDA) which presents modern Japanese jewelry and arts and crafts at national and international exhibitions.
Pieces by Yasuki Hiramatsu appeared very early on in exhibitions in Germany, for instance from 1964 at the special show Schmuck und Gerät at the Internationale Handwerksmesse in Munich, from 1967 in the Schmuckmuseum Pforzheim's Tendenzen (Trends) exhibitions and in 1971 in Nuremberg at the exhibition Gold und Silber – Schmuck + Gerät von Albrecht Dürer bis zur Gegenwart, which was conceived by Curt Heigl and groundbreaking for so-called artist jewelry. In the late 1970s and early 1980s he was represented in exhibitions by Inge Asenbaum at Galerie am Graben, Vienna and by Barbara Cartlidge at Electrum Gallery, London.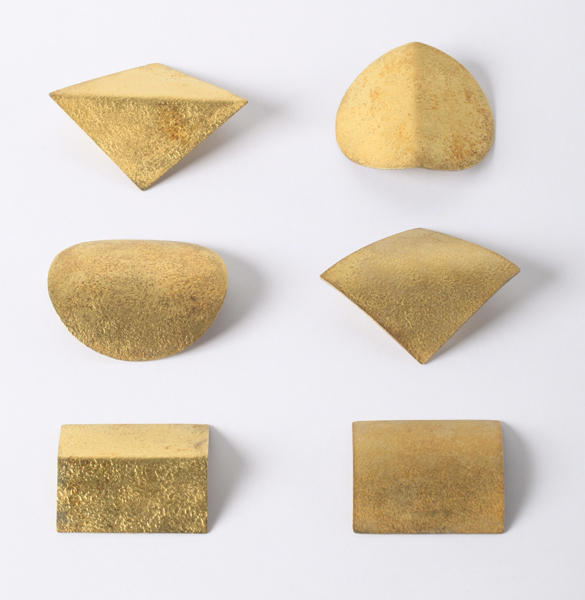 Hiramatsu, born in 1926 in Osaka, was a master of the craft technique. He first came into contact with it as a young child in his father's workshop, his father being one of the most renowned metalworkers of his day in Japan. From 1947 until 1952 he attended the Tokyo Fine Arts School (Tokyo University of the Arts today) studying in the metal design department and went on to receive numerous awards including the Japanese Good Design Award and Craft Center Japan Gold Prize. In 1994 he became the first non-European to receive, from the hands of Czech jewelry designer Anton Cepka, the Golden Ring of Honor from the Gesellschaft für Goldschmiedekunst in Hanau. Moreover, he won the Bavarian State Award in 1996.
Presenting the face of modern Japanese jewelry over several decades in exhibitions in Munich, Hiramatsu was friends with the long-time head of the jewelry class at the Munich Academy of Fine Arts, goldsmith and doyen of modern jewelry in Germany Hermann Jünger (1928-2005). In 1993 the latter invited him, as the only Asian, to Munich to participate in his exhibition 13 Goldschmiede von Amsterdam bis Tokyo (13 goldsmiths from Amsterdam to Tokyo).
In summer 2002 Yasuki Hiramatsu visited Die Neue Sammlung – The International Design Museum Munich during one of his last trips to Germany and presented to us a necklace he had begun in 1972, which the Benno und Therese Danner'sche Kunstgewerbestiftung was able to purchase. Since then it has been on show in the Danner Rotunda at the Pinakothek der Moderne as one of the collection's main pieces.