Art Jewelry Forum is pleased to share the news that members of our community find noteworthy. Providing a place to share interesting news is one way AJF is celebrating our 20th anniversary. Is something missing? The success of this compilation of compelling events, exhibitions, and items of interest to the jewelry community depends on YOUR participation.
If you're a member of AJF, you can add news and ideas to the monthly report by going here. If you aren't a member, but would like to become one, join AJF by making a donation.
ANNOUNCEMENT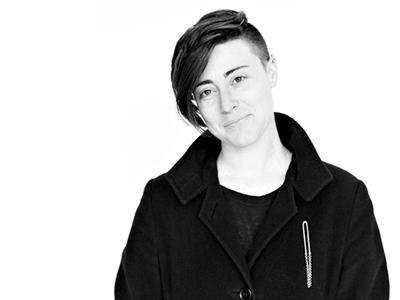 Art Jewelry Forum works to provide a platform to understand a jewelry artist's creative intentions while encouraging collectors and enthusiasts to understand the larger picture as they connect to their interest in art jewelry.
One way we support artists is by providing awards and grants to further artistic research and creative practice. We couldn't do this without the investment of collectors and enthusiasts who wish to challenge and encourage the field by providing financial support for the grants and awards.
During JOYA Barcelona, on October 5, 2017, at 2:00 p.m. CEST, AJF's executive director, Rebekah Frank, will speak about these grants and awards, how they come about, and why they're important to the field of art jewelry.
---
MUSEUM EXHIBITION
The Landesmuseum in Zurich is having an exhibition called
Schmuck: Material Handwerk Kunst
.
It includes work from the extensive collection of the Swiss National Museum complemented by loans from, among others, the Musée d'Art et d'Histoire, in Geneva; the Mudac, in Lausanne; and the MAK, in Vienna. Ends October 22.
---
MUSEUM EXHIBITION
Jewelry of Ideas: Gifts from the Susan Grant Lewin Collection, opening November 17, celebrates the recent gift from the renowned collector to the Cooper Hewitt, Smithsonian Design Museum. On view through May 28, 2018, the exhibition, co-curated by Ursula Ilse-Neuman and the Cooper Hewitt, features 150 brooches, necklaces, bracelets, and rings, and traces radical developments in jewelry from the mid-20th century to the present. Works on view highlight jewelry design's expressive and innovative achievements, ranging from works that make a political statement by eschewing silver and gold for industrial materials to pieces that employ found materials to tell a personal narrative.
"I have been collecting jewelry for decades and it only becomes more exciting as the field of conceptual jewelry design continues to flourish," said Susan Grant Lewin. "I meet designers from around the world, so the collection is international in scope. I like to find the leaders and innovators—the most experimental jewelry designers—and I am thrilled that Cooper Hewitt is exposing their revolutionary work to the general public."
---
MUSEUM EVENT
The Cooper Hewitt, Smithsonian Design Museum and the 92nd Street Y present a discussion over afternoon tea on December 12, 2017, from 3–4:30 p.m. Attendees will enjoy an insider's perspective of Jewelry of Ideas: Gifts from the Susan Grant Lewin Collection, joining with collectors to discuss their views on collecting and the state of contemporary jewelry today. To register, visit cooperhewitt.org/events
---
CONFERENCE EVENTS
Ball State University (BSU) School of Art is presenting at SOFA Chicago 2017's not-for-profit section. In its exhibition, Fostering Dialogue and Collaboration, faculty will demonstrate how collaboration informs their practices as they mentor students in the identification of materials and processes that best empower them. This year's presentation will feature the jewelry and sculpture of Jessica Calderwood, head of the school's jewelry and metalwork department, as well as works by the school's other craft media faculty. In addition, an in-booth event for SNAG members is scheduled for Friday, November 3, at 3 p.m., where Calderwood will talk about her process.
BSU will also sponsor a panel discussion entitled "Overlapping Objectives: The Hows and Whys of Collaboration," held on Saturday, November 4, at 10 a.m. Moderated by renowned studio artist, critic, and author Bruce Metcalf, this panel will examine several well-known examples in order to evaluate what kinds of team efforts are proving most successful. Panelists will include bicultural glass sculptors Einar and Jamex de la Torre, who are best known for their collaborative works that appropriate cultural imagery from the United States and Mexico, and ceramic sculptors Guy Michael Davis and Katie Parker of Future Retrieval, whose collaborative efforts recently were featured in a major exhibition at the Fuller Craft Museum in Brockton, Massachusetts.
---
SYMPOSIUM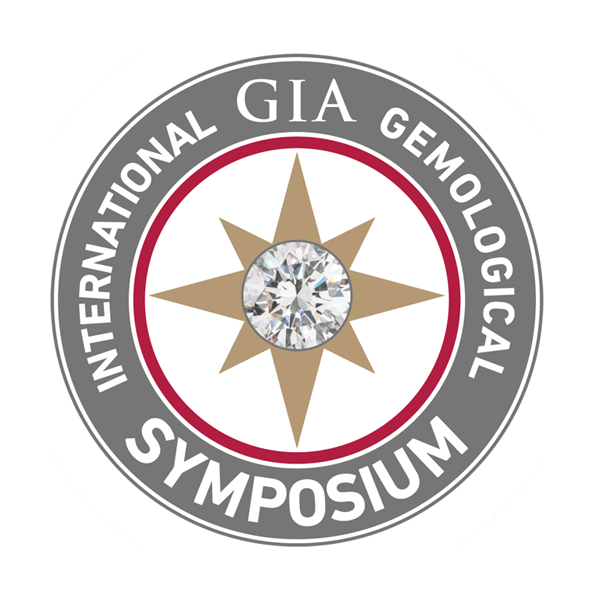 New Challenges. Creating Opportunities is the title of the Gemological Institute of America's 2018 symposium on October 7–9, 2018, in Carlsbad, California. The symposium offers expert presentations, panel sessions, and networking opportunities, and unites scientists and business leaders to meet the challenges facing the gem and jewelry industry today. Register here.
---
SYMPOSIUM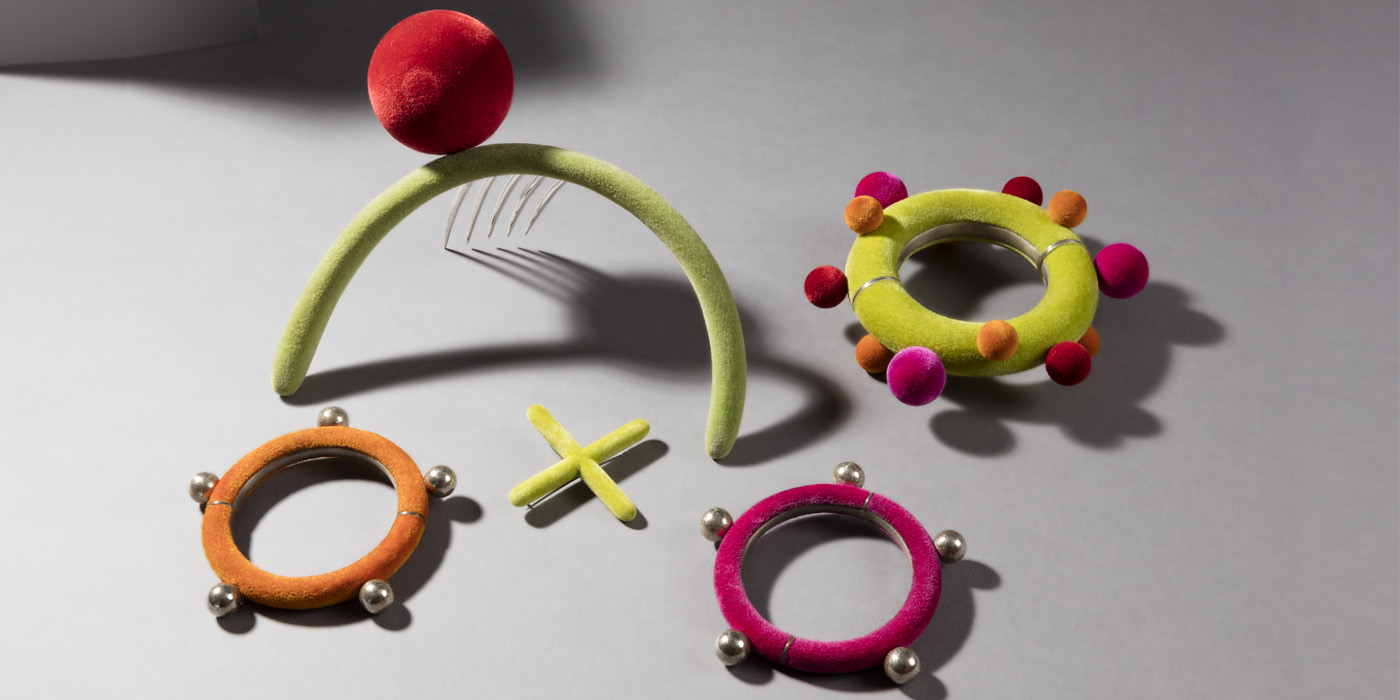 Jewelry of Ideas: Gifts from the Susan Grant Lewin Collection—The 92nd Street Y is presenting this two-panel symposium on Friday, November 17, 2016, from 1–5 p.m. The panel will explore topics in contemporary jewelry and how contemporary makers have revolutionized the medium. Presented in conjunction with the Cooper Hewitt, Smithsonian Design Museum. $50/$40. To register, go to cooperhewitt.org/events
---
AWARD
On October 11, 2017, Michael Becker will be awarded the Danner Foundation`s prize of honor in Munich. Renate Slavik will present the laudatio. This prize sponsors Bavarian artists of craft and jewelry art. The Danner Foundation is very much engaged in opening minds and spreading contemporary art and design.
Michael Becker penetrates the inner order of the spatial world, explores structures, and transmutes his findings into timeless jewelry with a strong sculptural quality and sense of space. His preferred material is gold, which fascinates him for its tactile quality and its potential for playing with light. But he is also a master of color, purveyed by sparkling green uvarovite, lapis lazuli, or red rhodonite.
---
CALL FOR ENTRY
"Amber Trip" Art Jewellery Contest "Nothing to declare" invites artists to announce their freedom in the language of jewelry, to say loudly that we have nothing to declare or hide. On the other hand, we can declare our freedom, freedom to travel and stay in our homeland, freedom of thought and freedom to disagree with others, freedom to be ourselves, freedom at being an artist and freedom from the idea of independence. Because we have gained such a right. "Nothing to declare" means justice and the possibility of passing through any inspectors with no fear, but above all, the whole set of possibilities. We offer the opportunity to present this by using metal art. Amber in the contest is a welcome but not obligatory material.
The winners of the Art Jewellery Contest will be chosen during the XV International Baltic Amber and Jewellery fair, Amber Trip 2018, which will take place March 14–17, 2018. Deadline for applications is March 1, 2018. Send an email to receive an application form and further instructions.
---
PODCAST / VIDEO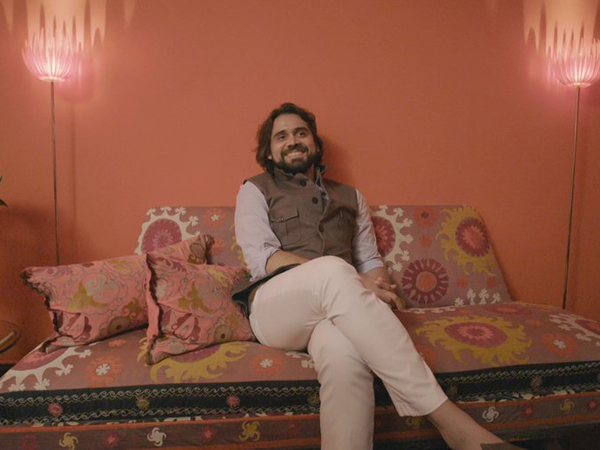 "Keep wearing jewelry and keep feeling beautiful" are the final words of this short video that takes a close look at historic Indian jewelry. Siddarth Kasilwal, co-owner of the Gem Palace, his family's company with a history, speaks with more than 150 years of jewelry creation for rock stars and royalty to back his words.
---
PODCAST / VIDEO
Check out this video, where all the finalists from the Woman's Hour Craft Prize speak about their work, then listen to a podcast with Lin Cheung, the only jewelry artists among the finalists. She talks about her interest in jewelry and describes the piece she's wearing in detail.
---
INTERESTING LINK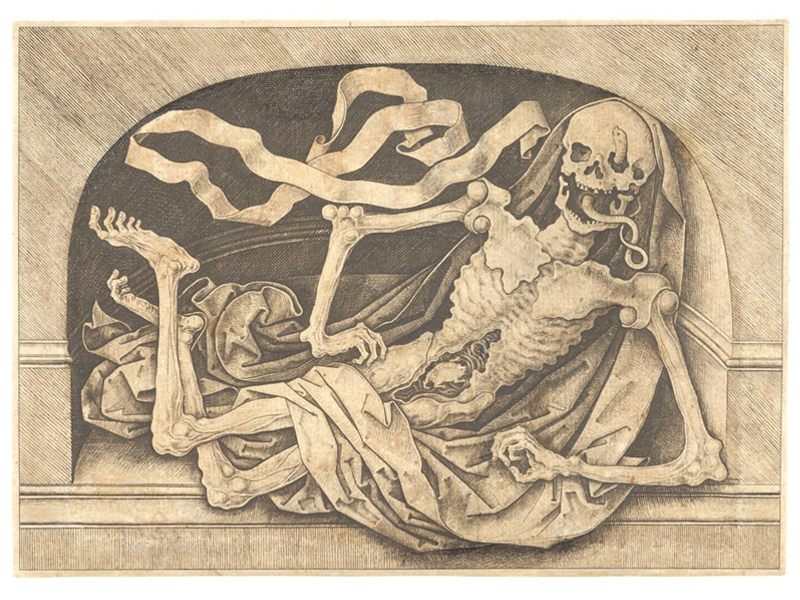 Memento mori, Latin for "Remember that you must die," is a genre that draws upon the melancholic character of the biblical book of Ecclesiastes. Eat, drink, and be merry if you must, the objects suggest, because death is right around the corner. Memento mori paintings, drawings, and sculptures can range from blunt depictions of skulls, decaying food, and broken objects to subtler examples whose symbolism is easy to miss. In this Art Net News article, 7 Ways of Looking at the Memento Mori, Art History's Spookiest and Most Misunderstood Genre, take a look at some examples, many of which are jewelry, and get a better understanding of the meaning of the skull, including, of course, Damien Hirst's 2007 piece, For the Love of God.
---
OBITUARY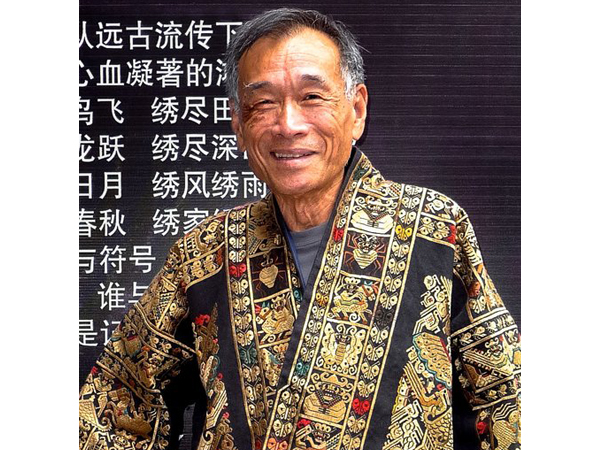 Ron Ho, 1936–2017: Ron Ho, internationally respected art jeweler, died at his Seattle home on September 7, 2017. He is mourned by family, friends, and the arts community.
Born Ronald Tau Wo Ho in Honolulu, Hawaii, on November 1, 1936, he eventually enrolled at the University of Washington to pursue a Master's of Art Education degree. "It so happened that the last summer quarter that I was finishing up, Ramona Solberg came to teach jewelry," he recalled. "And Ramona was a person who literally changed my life. Because at that point I didn't know I was going to be a jewelry artist."
Ho and Solberg became lifelong friends, sharing an interest in international travel and the possibility of finding artifacts to incorporate into their respective jewelry. In the 1960s there were few craft galleries, but a few competitions provided opportunity, and Ho, by now an art teacher and part-time jeweler, received occasional awards for his unique art jewelry.
He used found objects—largely Chinese—in jewelry, as evidenced by the 1995 exhibition at the Honolulu Museum of Art, On Becoming Chinese, and his retrospective exhibition at the Bellevue Arts Museum in 2006, Dim Sum at the On-On Tea Room: The Jewelry of Ron Ho. He also created two public art projects, at Bailey-Boushay House and the Wing Luke Museum.
In 1990 the Bellevue Arts Commission recognized him with their Outstanding Achievement in the Arts award. Northwest Designer Craftsmen named him a Lifetime Award Member in 2006, and in 2007 Seattle Metals Guild gave him a Lifetime Achievement Award. Finally, capping his growing recognition, the American Craft Council inducted him into its College of Fellows in 2010. He was recognized for his creativity as an artist-jeweler in numerous publications as well, and his work is in the collections of numerous museums internationally.
Northwest Designer Craftsmen, a four-state artist organization, is completing a 30-minute biographical video on Ho's life and work. Those wishing to recognize the artist are encouraged to donate to the "Living Treasures" project.
–Lloyd Herman, September 2017
---