Art Jewelry Forum is pleased to share the news that members of our community find noteworthy. Is something missing? The success of this compilation of compelling events, exhibitions, and items of interest to the jewelry community depends on YOUR participation.
If you're a member of AJF, you can add news and ideas to the monthly report by going here. If you aren't a member, but would like to become one, join AJF by making a donation.
ANNOUNCEMENT
The list of those accepted to Schmuck 2020 has been announced. They are:
Paul Adie, Ulla Ahola, Miki Asai, Sawa Aso, Raquel Bessudo, Alexander Blank, Becky Bliss, Iris Bodemer, Donna Brennan, Helen Britton, Sigurd Bronger, Klara Brynge, Kim Buck, Lu Chia-Ching, Sungho Cho, Erinn M. Cox, Laura Deakin, Ute Eitzenhöfer, Veronika Fabian, Katrin Feulner, Rebekah Frank, Lucie Gledhill, Gabriella Goldsmith, Janna Gregonis, Andi Gut, Valeria Hasse, Nils Hint, Mária Hriešik Nepšinská, Reiko Ishiyama, Melanie Isverding, Cathryn Jasterzbski, Karin Johansson, Anastasia Kandaraki, Takashi Kojima, Manon van Kouswijk, Dongchun Lee, Helena Lehtinen, Keith Lewis, Laura Leyt, Anqi Li, Jorge Manilla, Merlin Meremaa, Bruce Metcalf, Carla Nuis, Pavel Opocensky, Ruudt Peters, Camilla Prasch, Ramon Puig Cuyàs, Loukia Richards, Barbara Schrobenhauser, Elwy Schutten, Tereza Seabra, Karin Seufert, Silke Spitzer, Gisbert Stach, Coco Hyoun Jung Sung, Jelizaveta Suska, Ketli Tiitsar, Tarja Tuupanen, Nina van Duynhoven, Maria Ignacia Walker Guzman, Julia Walter, and Sofya Zakharova.
The next edition of Schmuck will take place March 11–15, 2020.
ANNOUNCEMENT—JOB OPENING
The Akademie der Bildenden Künste München is hiring a workshop manager. See the job listing on the school's website for more information. Professor Karen Pontoppidan encourages forwarding news of this opportunity to interested German-speaking artists.
ANNOUNCEMENT—AUCTION
Bonhams will auction three pieces of jewelry made by Alexander Calder—a ring and two brooches—in New York City on November 13, 2019. The auction begins at 5 p.m. See the items that are on the block.
MUSEUM EXHIBITION
New Americans Museum artist-in-residence Kerianne Quick has an exhibition, [A] Portrait of People in Motion, on view in the main gallery through December 15, 2019. The exhibition is centered around more than 100 stories of migration collected by Quick over the course of her year-long residency. Considering San Diego's participation in refugee resettlement over the past four decades, which has contributed to the diversity of the county, Quick's research and exhibition are a direct reflection of place and time. As the resident artist at the New Americans Museum, in San Diego, CA, Quick invited those living in the city to share their own or their family's story of migration. About the project, Quick said, "The objects we carry are containers for our memories and can connect us to our past. This emotional connection to a distant past via object is simple, even common—and experienced across cultures."
MUSEUM EXHIBITION
Our Jewellery: The Danish Arts Foundation's Jewellery Collection at Koldinghus is a new permanent exhibition consisting of 300 pieces of art jewelry purchased by the Danish Arts Foundation from the most highly acclaimed and experimental jewelry makers in Denmark since 1978. The pieces are now being presented together for the first time in this exhibition, held at Museet på Koldinghus, in Kolding, Denmark. On April 1, 2019, Koldinghus took over the Danish Arts Foundation's Jewellery Collection, in a combined collection and unique loan scheme: Any Dane with a specific role at an official event can borrow pieces from the collection. The purpose is to bring the jewelry purchased by the Danish Arts Foundation into the public realm and to promote awareness of Danish art jewelry and Danish jewelry makers. The collection is on permanent loan to Museet på Koldinghus, but the exhibition changes continually, when pieces are "at work" with individual users or as part of larger traveling exhibitions abroad, and when new pieces are added to the collection. Thus, museum-goers will continually encounter new stories in the exhibition and may also have occasion to borrow a pieces themselves, thus adding a new layer to the story.
MUSEUM EXHIBITION
In Drag Power, guest curators and initiators Paul Derrez and Willem Hoogstede focus on important moments in the history of, and stories from, "the life of drag," exploring gender, pride, and glamour. At CODA Apeldoorn, in The Netherlands, through January 3, 2020.
EXHIBITION
The Ilias Lalaounis Jewelry Museum is participating in NYC Jewelry Week with two exhibitions. Rings: 1957 – 2019, Legends and Tales from Athens to New York features rings created by artists across the globe as a platform to explore a range of aesthetic and conceptual ideas between studio and fine jewelry. The exhibition includes studio finger rings selected by Helen Drutt and organized by Elizabeth Essner; rings from the permanent collection of the Ilias Lalaounis Jewelry Museum; and a selection of new creations designed by Maria Lalaouni. The exhibition runs November 18–23, 2019, 10 a.m.–6 p.m., at LALAoUNIS Boutique, 31 East 64th St., New York, NY 10065.
In Exploring the Stimulus of the JaIR Program, four American artists who attended the jewelry artist in residence program at the Ilias Lalaounis Jewelry Museum in Athens, Greece, during the last year join in a pop-up exhibition. Artists: Alexis Pavlantos, Demitra Thomloudis, Marilyn Yakumithis, and Taylor Ross. On view November 21–23, 10 a.m.–6 p.m., at the 92Y Jewelry Center, 1395 Lexington Avenue, New York, NY 10128.
MUSEUM EXHIBITION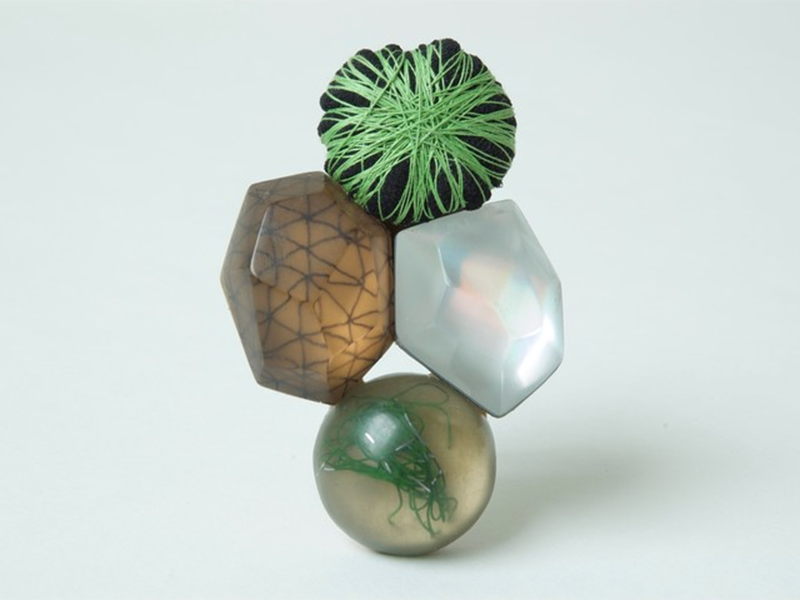 A 40-year retrospective of Beppe Kessler's work, a time of seeing, just opened. With Kessler there's always an extremely fruitful interaction between making big and small work: often one influences the other. The artist regularly uses painting techniques in her jewelry, and vice versa. All of Kessler's work is essentially sculptural. She makes no distinction between autonomous and functional objects: She's a draftsman who embroiders, a weaver who paints, a woodworker who makes jewelry—someone for whom choosing is not a choice. At CODA, in Apeldoorn, The Netherlands, through January 3, 2020.
MUSEUM EXHIBITION—CLOSING SOON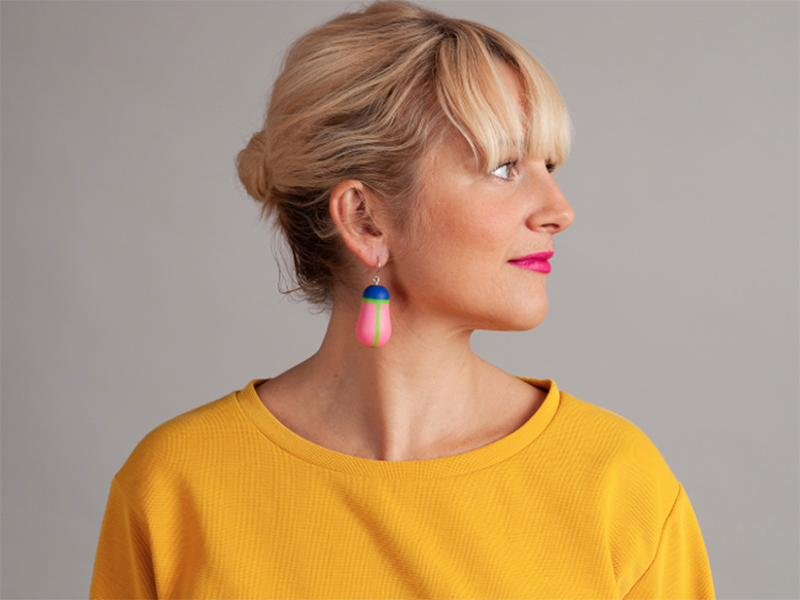 Visitors to the Rian Design Museum, in Falkenberg, Sweden, will soon be able to borrow a piece of jewelry. The institution's jewelry library will contain around 20 pieces by modern and contemporary jewelry artists, both Swedish and foreign, with a wide breadth of expression and material. Prior to the start of loan operations, which are planned for early 2020, the jewelry purchased so far will be shown in an exhibition called Smyckoteket, which translates as Jewelibrary, and which runs through November 24, 2019.
MUSEUM EXHIBITION—CLOSING SOON
In the exhibition Neke Moa: No Te Moananui-a-Kiwa—Stories from the Pacific, Neke Moa presents Kuki kai kai Kuki—Cook food eat Cook (2018) for the first time in Aotearoa, alongside two new bodies of work called Ko hai ho hingoa—What is your name? and Toto—Blood (2019). Together, these pieces draw from whakatauki (proverbs), oral histories, and the mauri (spirit) and knowledge of her ancestors, while critically responding to the 250th anniversary of James Cook's arrival in Aotearoa. At The Dowse Art Museum, in Lower Hutt, New Zealand, through November 10, 2019.
MUSEUM EXHIBITION—CLOSING SOON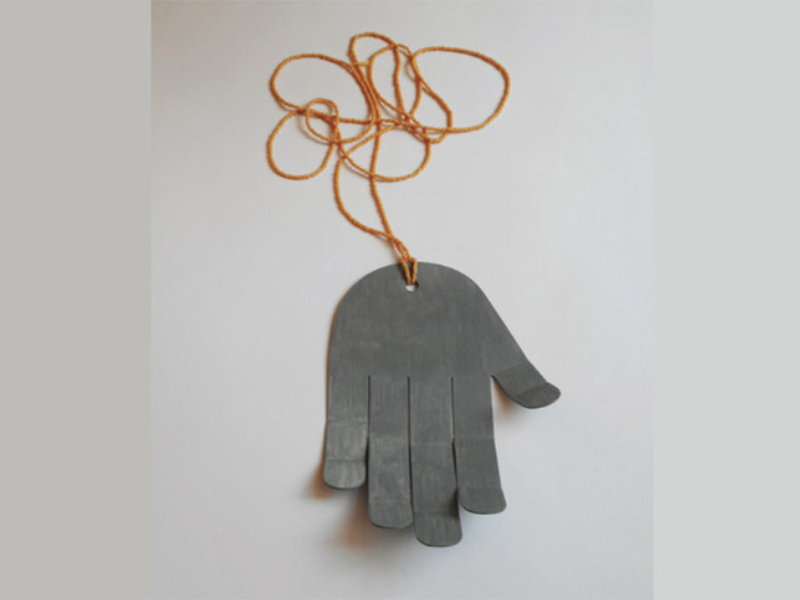 Verdadero es lo hecho, Ex votos y joyeria contemporanea (Ex Votos and Contemporary Jewelry), curated by Jimena Rios, is on exhibit through November 18, 2019, at Museo de Arte Popular José Hernández, in Buenos Aires. Learn more about the show in this article published by AJF.
EXHIBITION—CLOSING SOON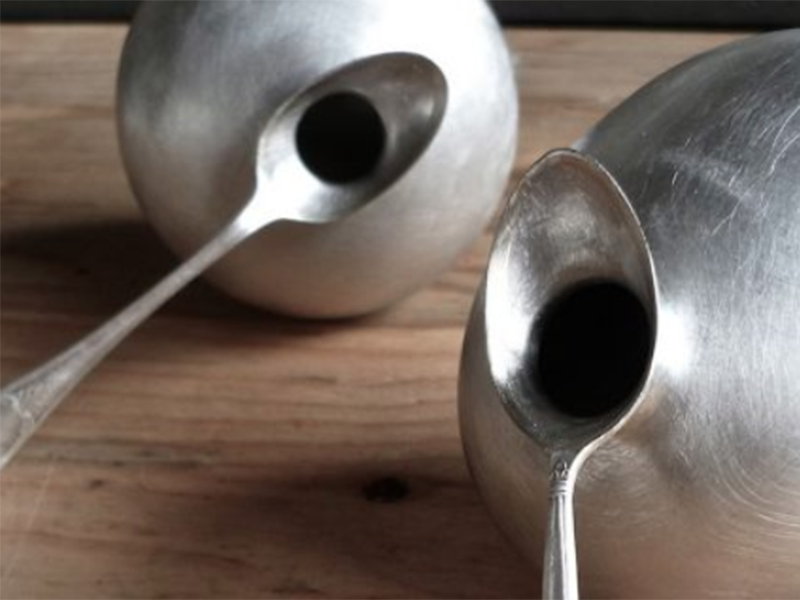 Since the 1970s, leading Australian and international gold and silversmithing artists have delivered and participated in master classes in the RMIT School of Art. The exhibition MasterMakers explores this master class legacy, showcasing both recent works of the visiting "master makers" and work produced at the master classes, as well as recording the cultural, artistic, and technical shift in contemporary jewelry and object. Featuring beautiful handmade work, intricate detailing, and an incredible array of materials and unusual combinations, MasterMakers is a celebration of skill and devotion. At the RMIT Gallery, in Melbourne, through November 9, 2019.
EXHIBITION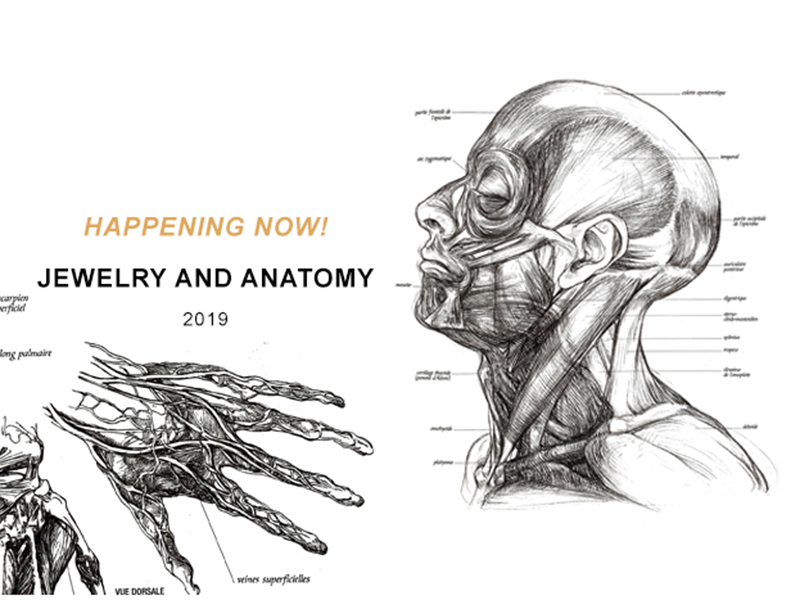 With the main objective of showing the quality and diversity of contemporary jewelry doors to the general public, Tincal lab invited jewelers from around the world to a challenge: the creation of up to three pieces with a maximum price of €100, inspired by the theme Jewelry and Anatomy. This international exhibition, part of an annual challenge, consists of about 100 exclusive jewelry pieces created by the 40 to 45 jewelers selected by the jury. Learn more about the concepts behind this year's challenge. Showing November 9 to December 31, 2019, at Tincal lab, in Porto, Portugal.
EXHIBITION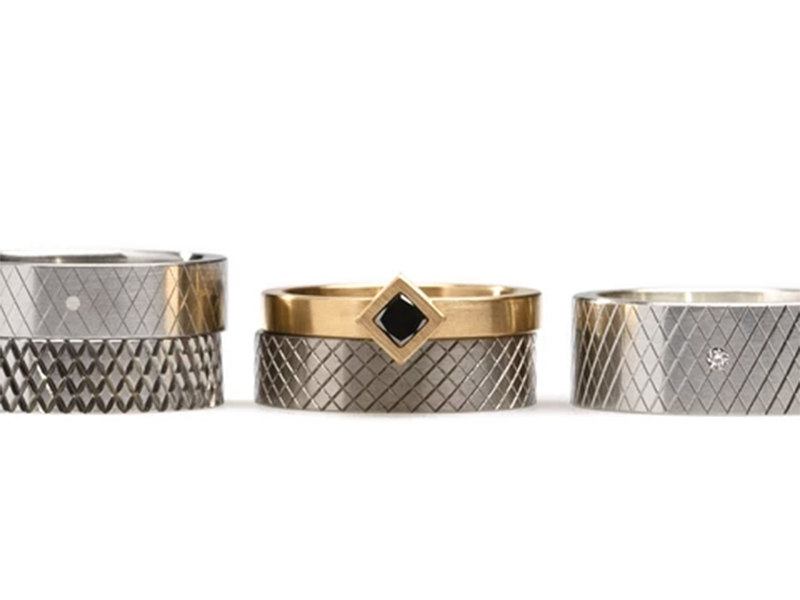 Mechanical Sampling: Phoebe Porter explores the possibilities of combining machining processes using a lathe with traditional and digital jewelry techniques to create a series of rings that are invitingly tactile. Made with Porter's signature restraint, the rings combine industrial materials such as titanium, tantalum, and stainless steel with yellow gold, silver, and faceted gemstones in a study of balance, geometry, and form.
For this series, Porter has taken a sampling approach, combining old and new materials and techniques to create pieces that are informed by the aesthetics of vintage precision machinery as well as geometric abstraction. Exploring processes such as turning, milling, knurling, and anodizing, the work has textured surfaces and interlocking parts that demand to be touched and worn. These making processes are revealed to the audience through a video made with her long-time collaborator Andrew Sikorski, shown as part of the exhibition. Through December 14, 2019, at Craft + Design Centre, in Canberra, Australia.
GALLERY EXHIBITION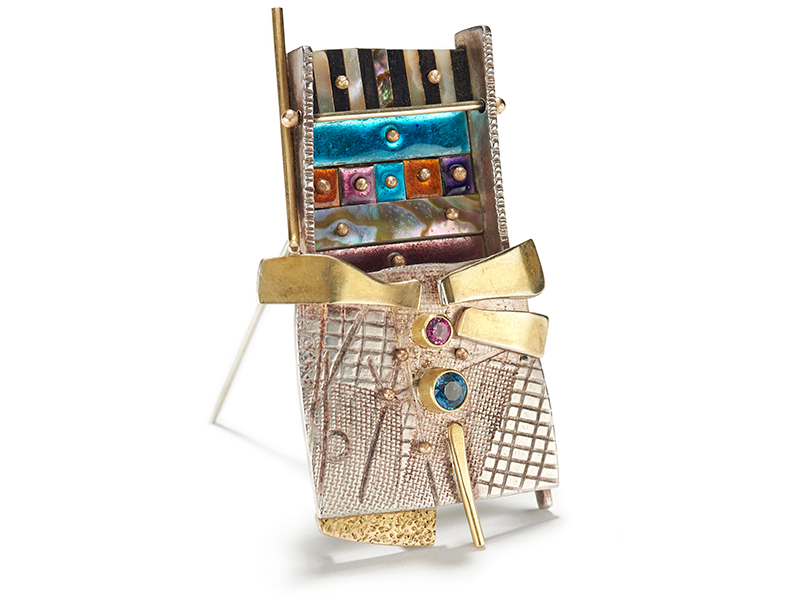 Patina Gallery, located in the downtown historic arts district of Santa Fe, NM, is pleased to announce the opening of The Contemporary Estate Collection, featuring rare, second-market works from collectors and retired legendary artists. The exhibition is dedicated to estate pieces of handmade jewelry and objects of fine art from across the United States and Europe. The exhibition will have an online release and a bricks-and-mortar opening on November 15, 2019, with a gallery reception from 5–7 p.m. MST, at 131 West Palace Avenue. Over the course of 20 years, Patina has been entrusted with artistic legacies belonging to collectors from around the world. With great care, the gallery is dedicated to understanding the maker, the historic relevancy of their work, and the unique quality of its esteem. Highlights of the collection involve seminal works by innovative and celebrated artists of the 20th century. The Contemporary Estate Collection offers a breathtaking adventure among the coveted, contemporary compositions of significant, lasting beauty.
GALLERY EXHIBITION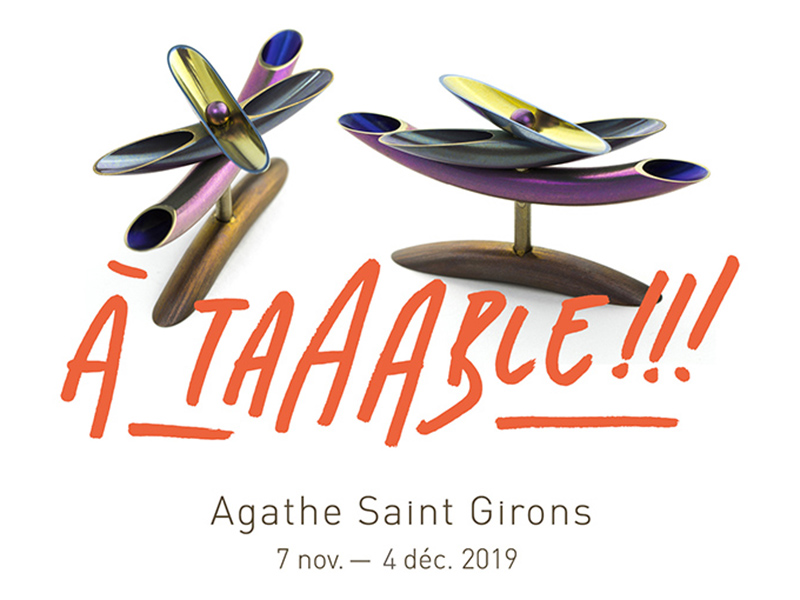 Agathe Saint Girons has a new show called DINNER'S READYYYY!. Behind the apparent flightiness of the words that French mothers shout day in, day out—"Dinnnner's readyyy!"—the name of the exhibition introduces us to Saint Girons's vision of the influence of her family life on her artistic career. The first original feature of this exhibition is showing jewelry that has sometimes been named before coming into the world and as an impulse to the creative act, a sort of catalyst of the desire to form, color, adorn. The second original feature of the exhibition is to showcase a series of "jewelry portraits" created following a long conversation between Saint Girons and a sponsor. A jewel that evokes the future owner's personality, his or her life and achievements, while keeping secret that which is not to be revealed. At Galerie Elsa Vanier, November 7 to December 4, 2019.
EVENT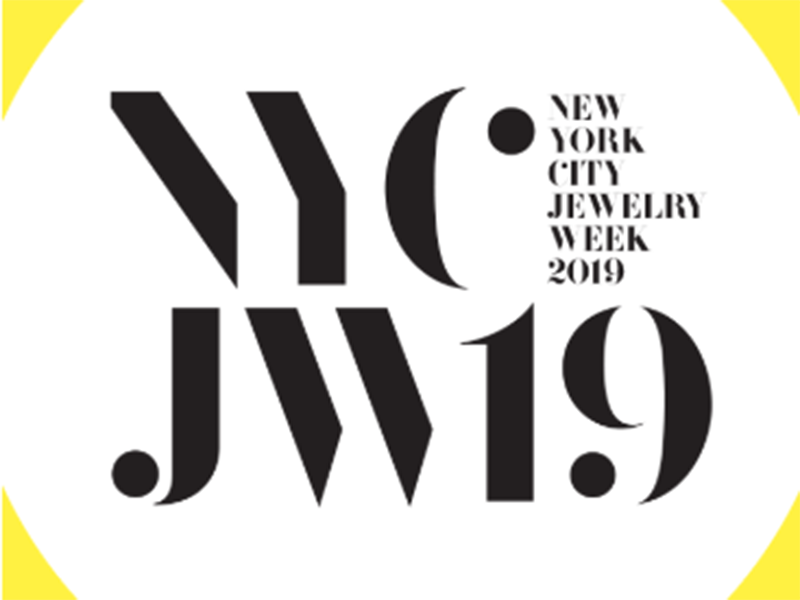 New York City Jewelry Week 2019 takes place November 17–24. See their events listing.
EVENT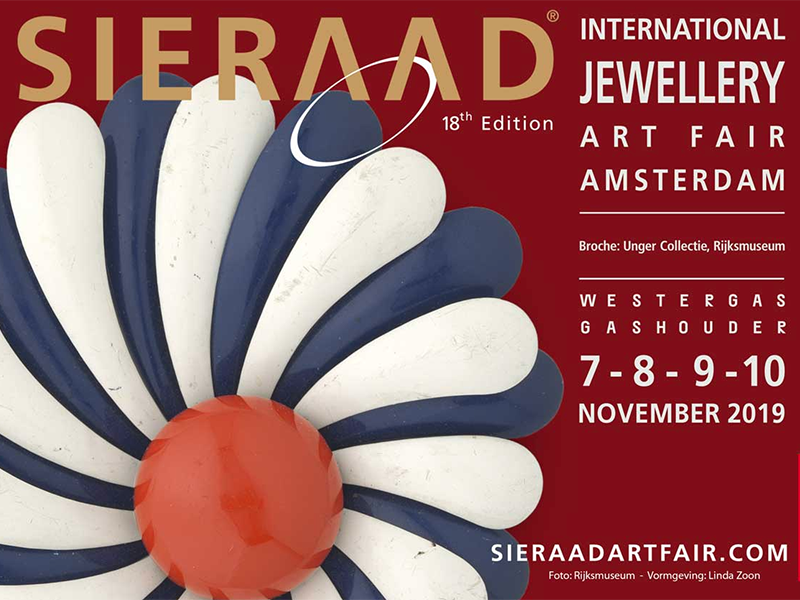 The Sieraad International Jewelry Fair takes place November 7–10, 2019, at Westergas, in Amsterdam. Among the numerous lectures, there will be a special tribute to Marjan Unger, who died last year. To see the list of lectures, scroll to the bottom of the page.
LECTURE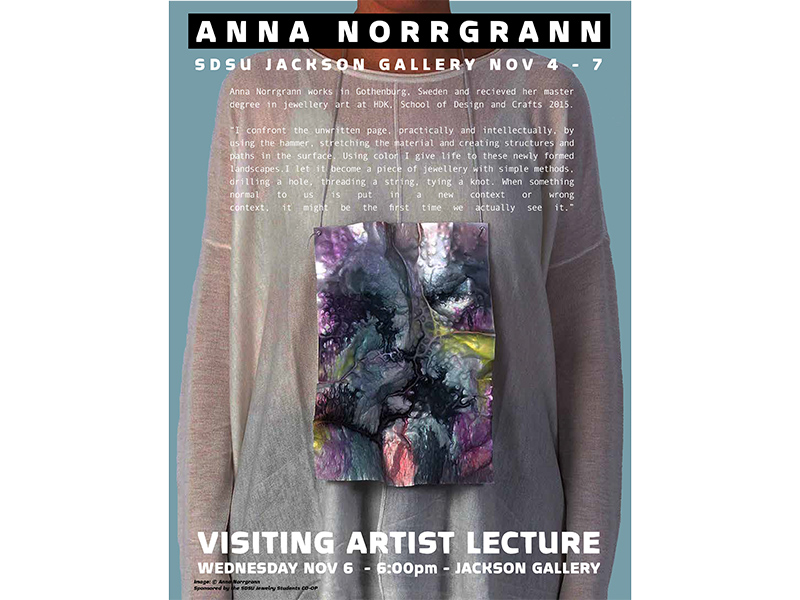 Anna Norrgrann will give a lecture at San Diego State University, San Diego, CA, as part of the Visiting Artist Lecture Series. Takes place November 6, 2019, at 6 p.m., at Art South 5th Floor, Jackson Gallery, SDSU School of Art + Design.
LECTURE
Amelia Toelke will give a talk at San Diego State University, San Diego, CA, as part of its Visiting Artist Lecture Series. The event takes place November 26, 2019, at 5:30 p.m., in Student Services West 1500 (SSW 1500).
CALL FOR ENTRY
The scholarship program Designers in Residence aims to create a space for young designers where they can develop and work on their own ideas. Together with the Design Center Baden-Württemberg and Pforzheim's Faculty of Design, the city of Pforzheim will host three international young designers from April to June 2020 at the EMMA Creative Center. Designers in Residence is addressed to young designers working in the fields of jewelry, fashion, accessory, and industrial design. The scholarship includes use of fully equipped workshop and coworking workplaces in the EMMA Creative Center in Pforzheim and free accommodation for three months. It will also be possible to use the workshop facilities of the Pforzheim University of Applied Sciences. In addition, each scholarship holder will receive monthly support of €1,000 and travel costs for the journey from and to home. A special allowance will be made for material costs. Applicants must have completed studies at a university of applied sciences or university, be no older than 35, and/or must have completed their studies no more than two years ago. Language skills in German or English are required. Deadline to apply: November 15, 2019. Learn more.
INTERESTING LINK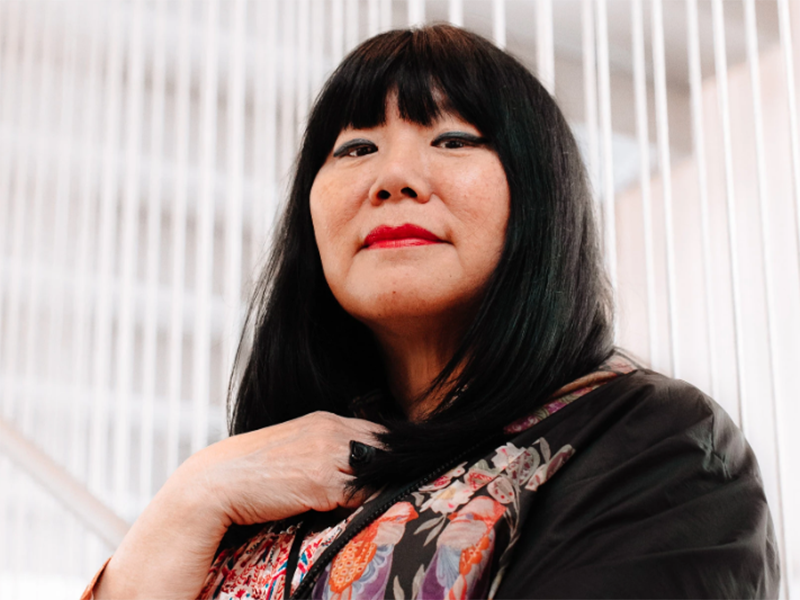 The World of Anna Sui, a retrospective at the Museum of Arts and Design that just opened, looks back at the designer's four decades in fashion. Barbara Paris Gifford, who is serving as a juror for AJF's 2020 Young Artist Award, curated the exhibition. Read an interview with Sui in the New York Times, and a write-up on the exhibition in the Wall Street Journal.
JEWELRY IN THE NEWS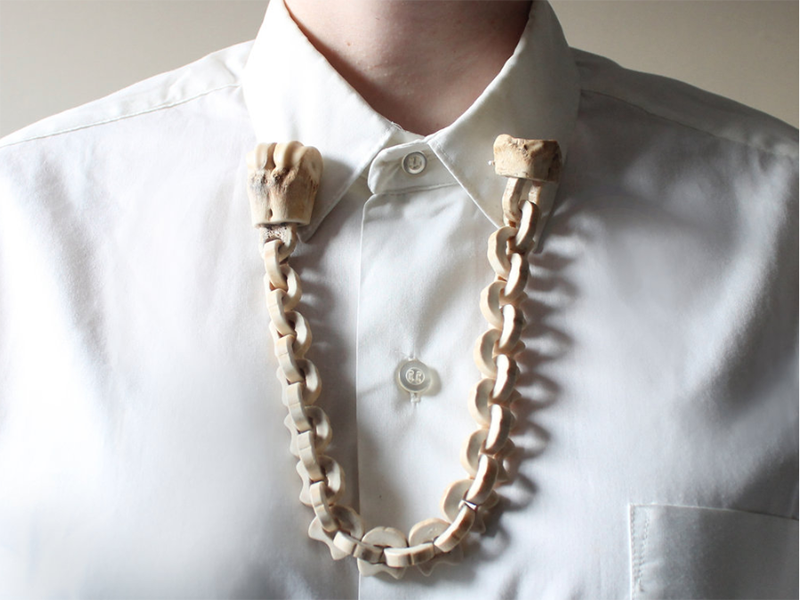 The American Craft Council recently announced its biennial Emerging Voices Awards. Jewelry artist Luci Jockel was a finalist.
JEWELRY IN THE NEWS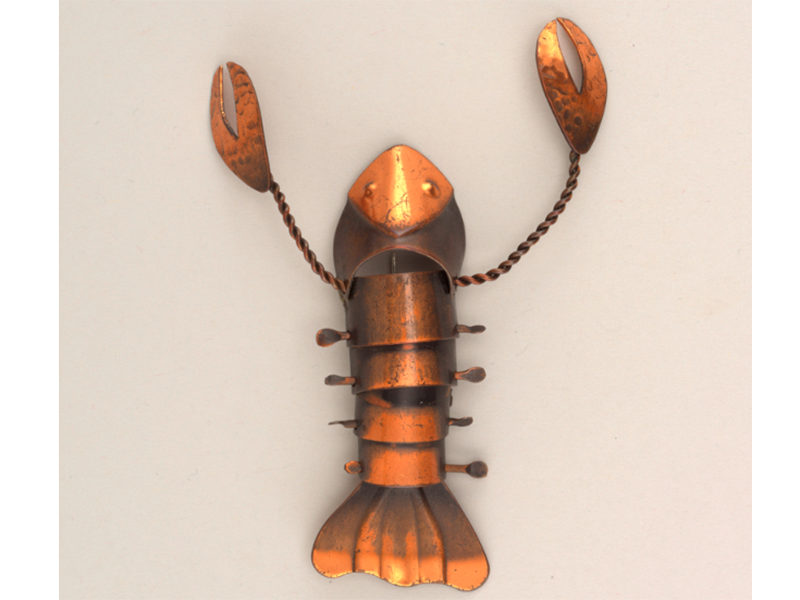 The Cooper Hewitt's Object of the Day on October 10 was a whimsical lobster-shaped brooch made of copper by Frank Rebajes, a Latinx immigrant to the United States. The post includes a short bio and more information about the artist.