Art Jewelry Forum is pleased to share the news that members of our community find noteworthy. Is something missing? The success of this compilation of compelling events, exhibitions, and items of interest to the jewelry community depends on YOUR participation. If you're a member of AJF, you can add news and ideas to the monthly report by going here. If you aren't a member, but would like to become one, join AJF by making a donation. Listings gathered with assistance from Carrie Yodanis.
YOUNG ARTIST AWARD
Here's your chance at fame and fortune! The biennial AJF Young Artist Award offers a prize of US$7,500 for the winner and US$1,000 for each of the four finalists, as well as an exhibition at Schmuck in March 2022. Ambitious contemporary jewelry artists age 35 and under are invited to apply for this international prize in contemporary art jewelry, which acknowledges promise, innovation, and individuality, and advances the careers of rising artists. Take yours to the next level by getting your work in front of the jurors: collector and gallerist Karen Rotenberg, curator Chequita Nahar, and 2020 Young Artist Award winner MJ Tyson. Apply here.
JOIN US IN NEW ZEALAND!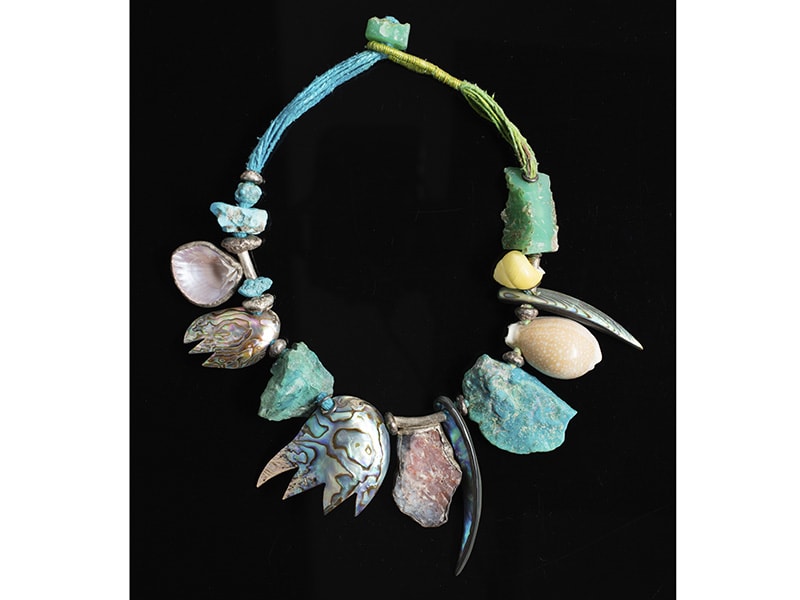 During AJF Live: Contemporary Jewelry from Aotearoa New Zealand, you'll get a behind-the-scenes peek into the jewelry archives of the Tāmaki Paenga Hira Auckland War Memorial Museum—an AJF exclusive! Two curators will give us a tour of a selection of the museum's iconic pieces: art jewelry by Warwick Freeman, Lisa Walker, Kobi Bossard, Elena Gee, and so many more artists. Don't miss this exciting, jewelry-rich event—an AJF Live exclusive! For a minimum $20 donation, you can be part of this end-of-year campaign and interactive AJF Live event on December 9, 2021. At the same time, you'll help support all of the free programming and editorial content that you rely on throughout the year. Purchase your ticket here.
AJF LIVE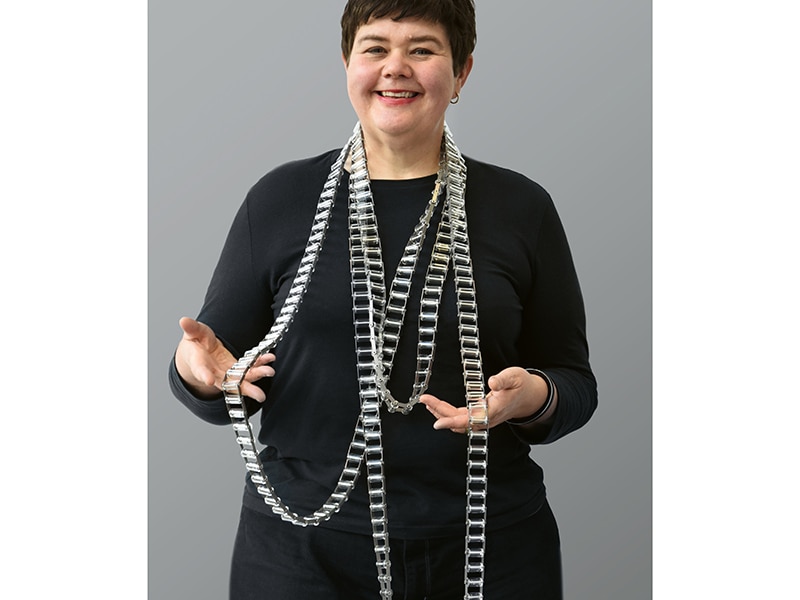 If you missed the most recent AJF Live event, you can still see it—we recorded it. Watch it
here
.
FEEL LIKE SEEING A JEWELRY SHOW THIS WEEKEND?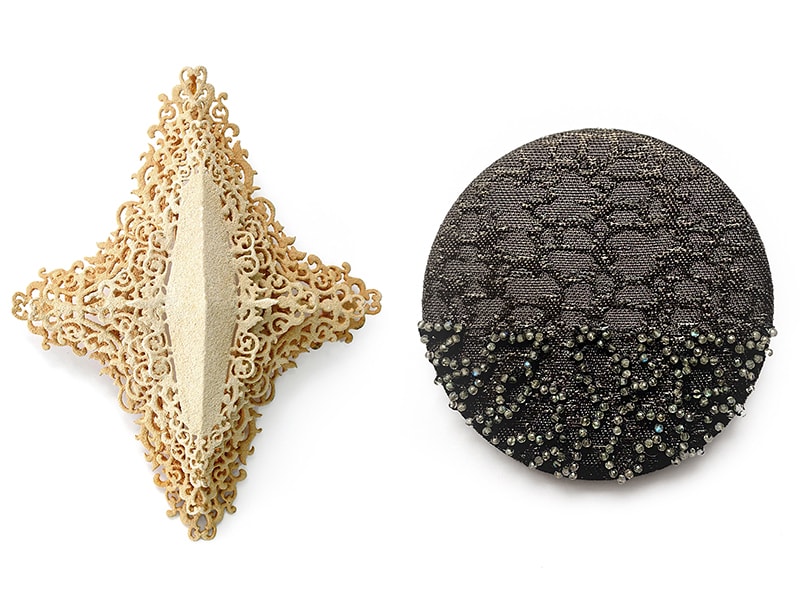 Find listings on our dedicated exhibition page.
+ Artifactual Remakes: Jewelry Across History is at Baltimore Jewelry Center December 3, 2021­–February 5, 2022.
+ Ephemeral: Mari Ishikawa and Fumiki Taguchi is at at Platina, Stockholm, November 12–December 3, 2021.
+ Between a Break and a Breakdown: Jewelry as a Mirror for Our Times, curated by Ariel Lavian, is at Tower of David Museum, Jerusalem, November 16–December 30, 2021.
OMG HAVE YOU HEARD?
GUCCI'S NEW FETISH-INSPIRED JEWELRY SHOULD COME WITH A SAFE WORD
When the fashion house recently staged a runway show on Hollywood Boulevard, it featured sex toy jewelry. Silver butt plug pendants and vaginal beads hung from necklaces, and models held what looked like rosaries—but upon closer inspection, the silvery strands revealed themselves as anal beads. What the story in Highsnobiety fails to mention is the face jewelry.
GALERIE SPEKTRUM IS CELEBRATING 40 YEARS!!!
What a milestone—congratulations! Spektrum was founded by Marianne Schliwinski and Jürgen Eickhoff in November 1981. A show called 40 Jahre marks the occasion. See it from November 27 to December 23, 2021. Beside contemporary jewelry, the gallery also specializes in photography and painting, and also curates traveling exhibitions.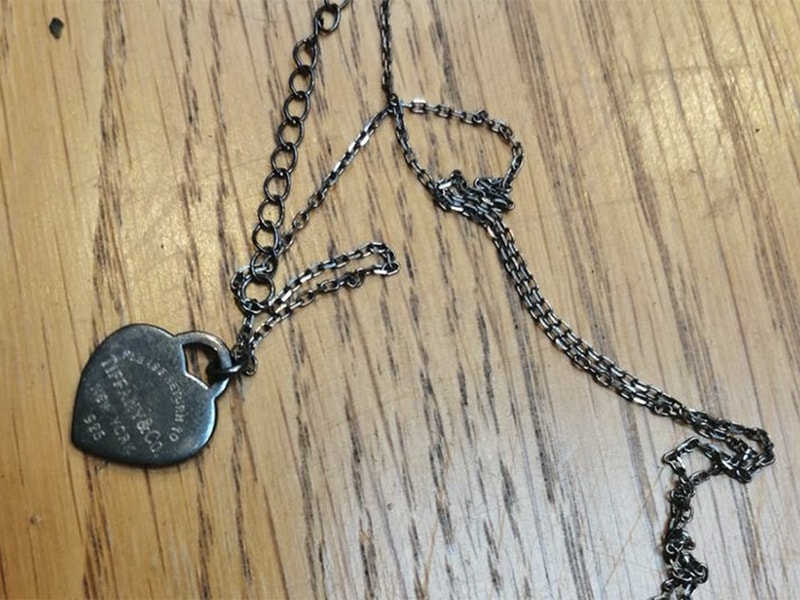 THESE THREE PEOPLE COULD HAVE DIED IF THEY HADN'T OWNED JEWELRY
A daughter saved her family with knowledge of what causes silver jewelry to tarnish. Here's what she knew.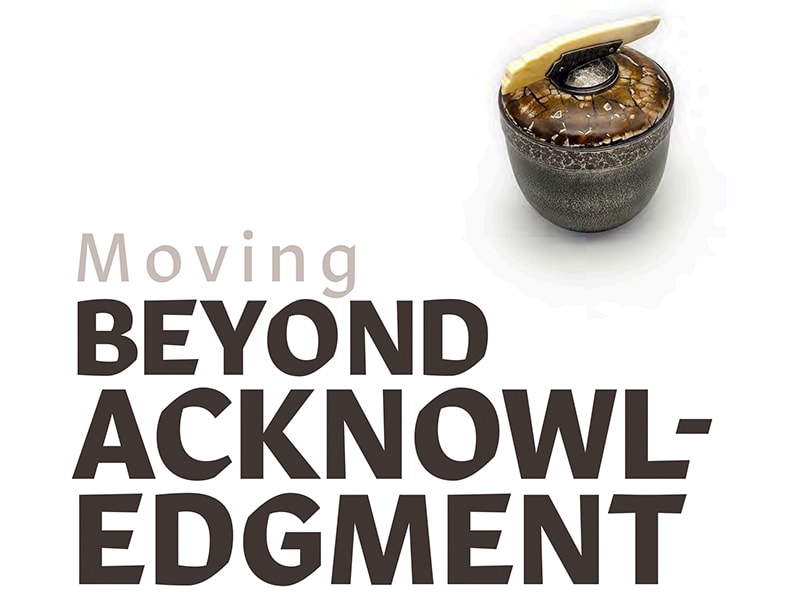 VELINA ROBINSON GLASS WON A $1,000 LOIS MORAN AWARD' CONGRATULATIONS!!
In the article "Moving Beyond Acknowledgment," which was published in Metalsmith, Robinson Glass highlights the impact of systemic racism within the field of metalwork—and organizations working to dismantle it. Read the article.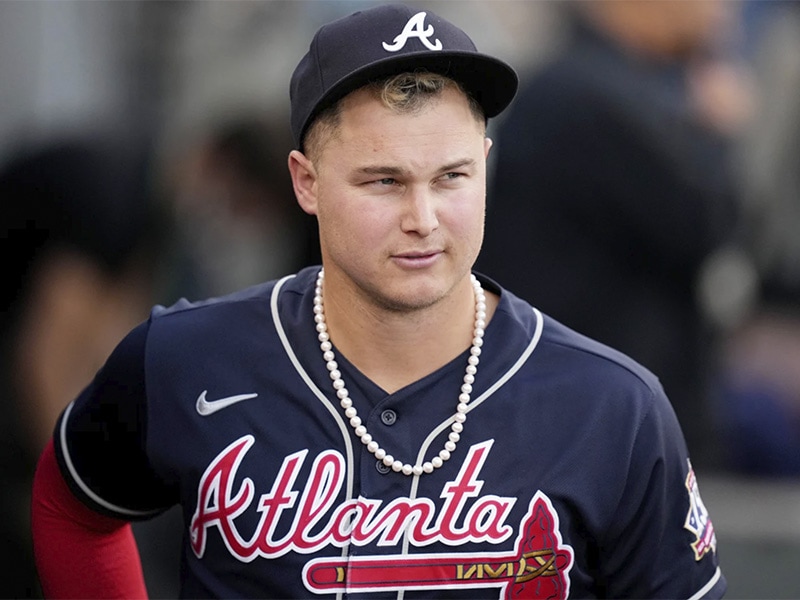 EVERYONE IN ATLANTA WORE PEARLS TO THE BASEBALL STADIUM IN OCTOBER
Yep, you read that right: pearls on the baseball diamond. Find out why.
FROM OUR MEMBERS
BOOK RECOMMENDATION
Jo Ellen Cole is currently in a marathon read. "Rene Boivin: Jeweller, by Francois Cailles, is an intriguing book that reviews the history of Boivin jewelry," she explains. "The volume is very rare, especially in the English version, and quite expensive to purchase." (This book is going for almost $6,000 on 1st Dibs!) "So I'm very grateful that the owner of the book loaned it to me! After the early death of Rene Boivin, his wife, Jeanne Boivin, continued to run the business, and successfully at that. Very rare for a woman in the early 20th century in a male-dominated industry. She not only ran the shop, but designed for it as well. She notably hired Suzanne Belperron and Juliette Moutard as additional designers. They proved their worth tenfold. Heavily illustrated with original drawings and photos of actual stock pieces, the book serves as a valuable reference for anyone interested in jewelry history. I hope this brief review is helpful. Now, back to my book!"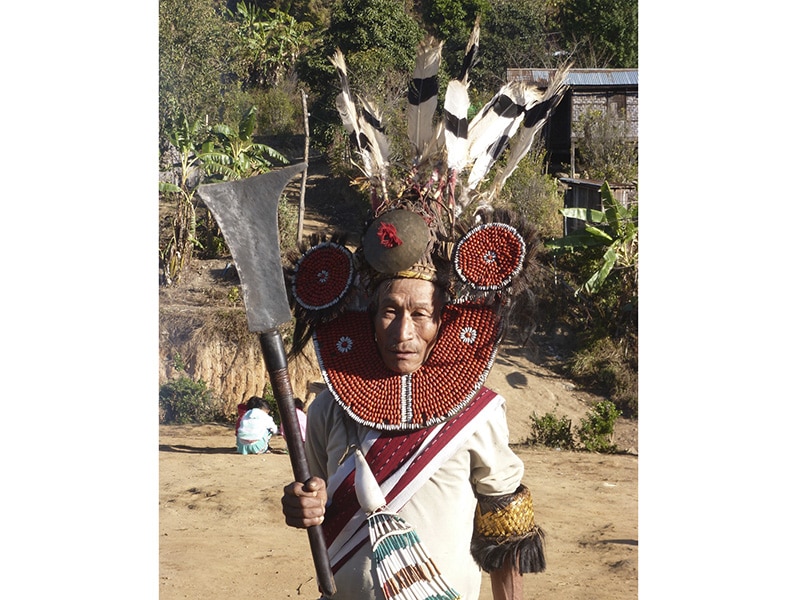 BOOK RECOMMENDATION
Karin van Paassen shared about The Konyaks: Last of the Tattooed Headhunters, by the Dutch photographer Peter Bos, who "made astonishing photos of the Konyak people, in collaboration with Pheijn Konyak. The Konyaks, a once fearsome tribe in Nagaland, on the border of Myanmar, are well known for their iconic body and facial tattoos, originally earned for taking an enemy's head. A few years ago, I was a guest at their New Years' celebration. I was impressed and inspired by their jewelry." Find photos and films on www.peterbos.nl or check out this page on CNN.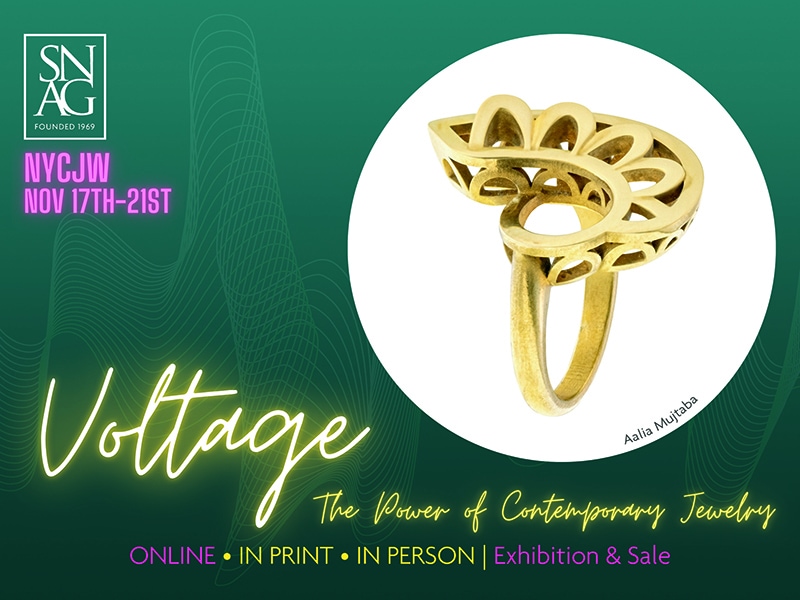 EXHIBITION RECOMMENDATION
Brienne Rosner urges you to check out SNAG's Voltage: The Power of Contemporary Jewelry. "This exhibition highlights SNAG's diverse membership," says Rosner. "The jury sought to be reflective of the cultural diversity in our community and celebrate our various constituencies. Equity, inclusion, and representation are critical to ensure that SNAG can serve its mission to inspire creativity, encourage education, and foster community for all. Additionally, the jury kept in mind the guiding theme of the exhibition, which is the 'profound impact of inspiration and the different trajectorial changes that have kindled an exciting emergence of new work.'" View it online November 15, 2021­–January 15, 2022. Or see it in-person November 17–21, 2021, during NYCJW, at Industry City, Makers Guild, 51 35th St, 2nd Floor B30, Brooklyn, NY.
Ruth Snyderman recommends Roberto Lugo's exhibition at Wexler Gallery and Arthur Ross Gallery, at the University of Pennsylvania. "Roberto Lugo was invited to curate and interpret work from Penn's art collection. He chose historical portraits and then made his own vessels with portraits from his cultural background. He surrounded these vessels with graffiti as street art. It's very powerful. The exhibition at the Wexler Gallery includes large-scale work, as well as a collection of small teapots. He even has sneakers and clothing that he has designed, working with various companies. There are murals on some walls that are executed by a member of his team of artists. It's an all-inclusive exhibition that gives younger members of his team a chance to shine, too." Back and Forth: Red and Meth is on view at Wexler Gallery through December 30, 2021.
Rebekah Frank saw a terrific show: Mothership: Voyage Into Afrofuturism, at the Oakland Museum of California. "The exhibition includes a Dora Milaje costume from the film Black Panther, designed by Ruth E. Carter," says Frank, "an installation by Rashaad Newsome that uses jewelry in powerful and unexpected ways, and a fully engrossing video installation by Kahlil Joseph highlighting the impact of Black media." Unfortunately, due to water damage from bad weather in late October, this exhibition is closed until further notice. Hopefully it re-opens soon!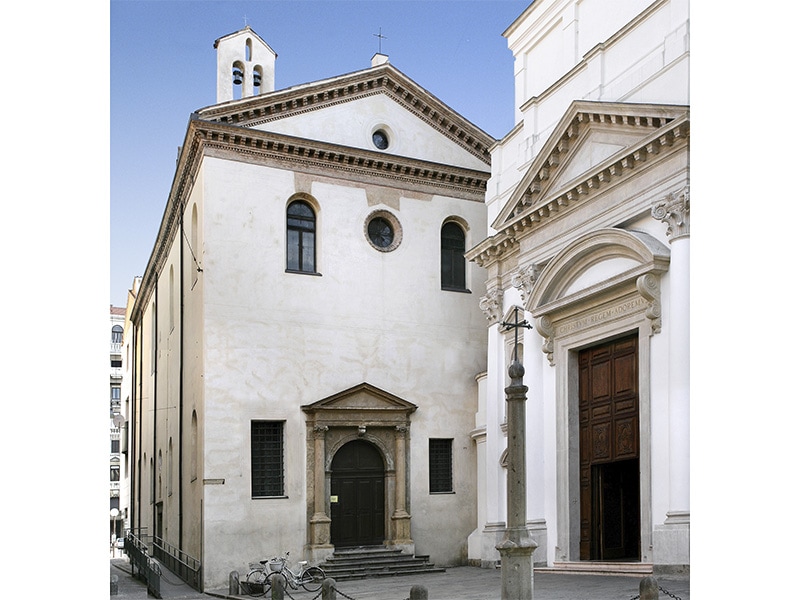 EXHIBITION RECOMMENDATION
Jürgen Eickhoff, the owner of Galerie Spektrum, brings an exhibition and accompanying catalog to your attention. The Pensieri Preziosi—Chronos exhibition will take place at the Oratorio di San Rocco, in Padua, Italy, November 19, 2021–February 6, 2022. You'll see work by an all-star cast of artists: Ramon Puig Cuyàs, Georg Dobler, Jürgen Eickhoff, Herman Hermsen, Winfried Krüger, Ruudt Peters, Graziano Visintin.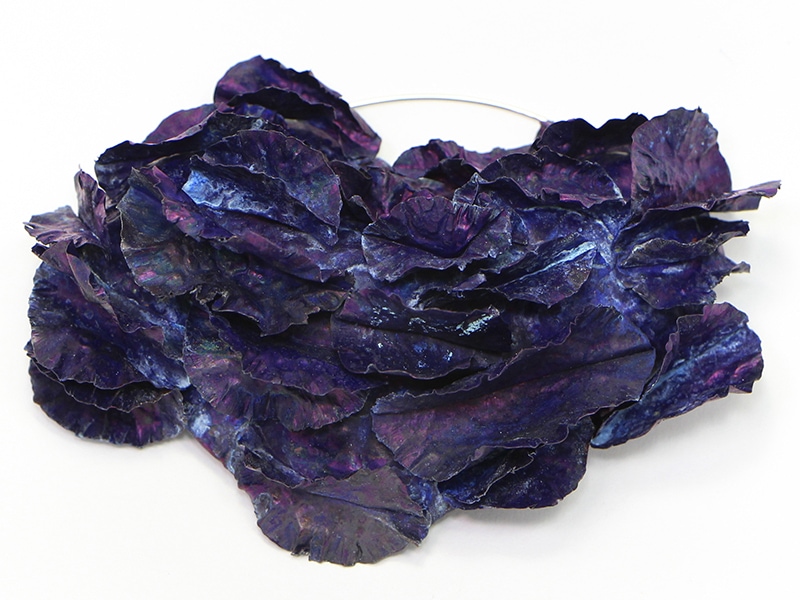 ARIEL LAVIAN HAS A SOLO SHOW + A CURATION
The Jerusalem Biennale runs through December 30, 2021. It features two exhibitions from Ariel Lavian: A solo show Depths of Heaven 2.0, and a show Lavian curated that contains work by 24 Turkish and Israeli contemporary jewelers, Between a Break and a Breakdown: Jewelry as a Mirror for Our Times. The pandemic has disrupted and changed our lives. It caused, at once, a fundamental change in the patterns of life, the economy, and society, caused a rift, a turning point, and introduced a layer of instability, of uncertainty, that obscures reality. The exhibition participants raise questions about the seamline that separates a break as a short period, as a space between actions and inaction, and our (total?) breakdown as individuals and as a society.
EVENTS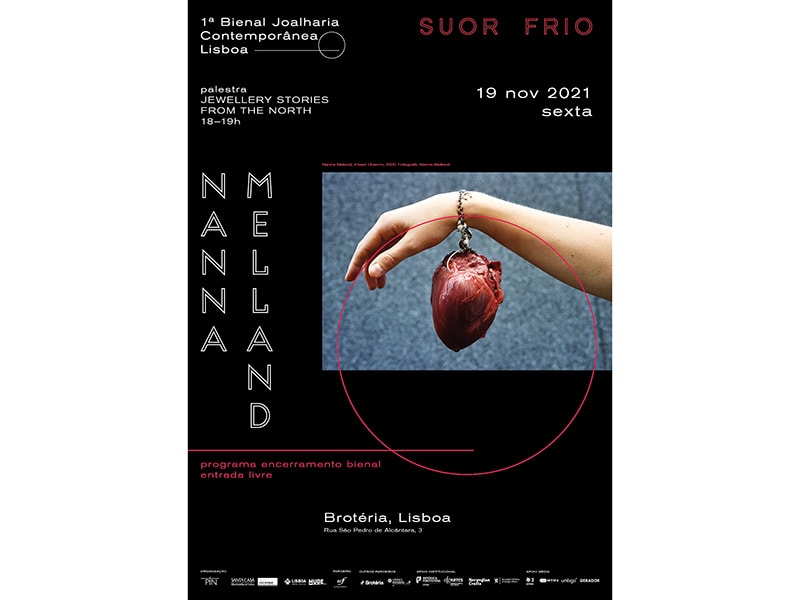 LISBON BIENNIAL HAS A GREAT CLOSING PROGRAM PLANNED
The Cold Sweat exhibition at S. Roque Museum and the 1st Lisbon Contemporary Jewellery Biennial close November 21. The Cold Sweat exhibition at Pharmacy Museum remains open through January 7, 2022. Work by Christoph Zellweger stays until April 2022. The closing program includes:
+ A talk between artists and curators at the Galeria de Exposições Temporárias the Museu de São Roque, November 18, 6–­­­7:30 p.m.
+ A free lecture with Nanna Melland at Brotéria, November 19, 6–7 p.m.
+ A lecture with Denis Bruna, and another with Filomena Silvano, both at Brotéria, November 20, 3–5 p.m.
+ Special guest Hes Siemelink contribute a tribute to Valeria Vallarta Siemelink who recently died; November 20, free.
+ Deganit Stern-Schocken presents her book How Many Is One, with interventions by Teresa Morna, the Museu S. Roque director, João Simões, also from the São Roque, will talk about the 16th-century pendant from the museum collection that establishes dialogue with Deganit's Kalandia Check-Point; November 21, 3 p.m., free.
+ A talk with Ruudt Peters, Paula Crespo, Leonor Hipólito, and Ana Albuquerque, November 21, 3 p.m.
LECTURE
Sculptural Minimalism & Fairtrade Gold—Philosophy, Provenance, and Process, presented by Ute Decker. Hosted by the Society of Jewellery Historians at the Society of Antiquaries, Burlington House, London, November 23, 2021, 6 p.m. London time. It will also stream live here.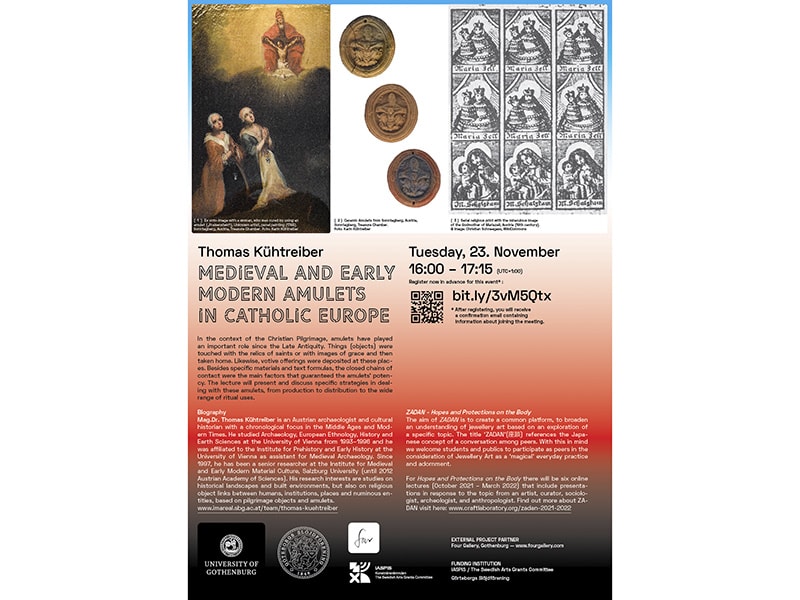 LECTURE
Medieval and Early Modern Amulets in Catholic Europe, presented by Thomas Kühtreiber. In the context of the Christian Pilgrimage, amulets have played an important role since the Late Antiquity. Things (objects) were touched with the relics of saints or images of grace, then taken home. Likewise, votive offerings were deposited at these places. Besides specific materials and text formulas, the closed chains of contact were the main factors that guaranteed the amulets' potency. The lecture will present and discuss specific strategies in dealing with these amulets, from production to distribution to the wide range of ritual uses. November 23, 2021, 4:00 p.m. (in Sweden). Register.
HELEN ENGLISH DRUTT TO BE HONORED AT MAD ABOUT JEWELRY
The Museum of Arts and Design (MAD) presents the 21st edition of MAD About Jewelry (formerly known as LOOT: MAD About Jewelry), its annual show and sale of one-of-a-kind contemporary jewelry. The event kicks off on December 6 with an Opening Benefit honoring the revered educator and advocate for contemporary craft Helen Drutt English.  Responsible for the acquisitions of major collections nationally and around the world, as well as for esteemed scholarship, Drutt English is a key historian and supporter of studio and contemporary jewelry.
Continuing from December 7 through December 11, the Museum will be open to the public with free admission to peruse the MAD About Jewelry 2021 sale. This year's event showcases the work of more than 40 emerging and acclaimed US-based jewelry artists. For collectors, connoisseurs, and all who share an interest in the interplay of art and design, MAD About Jewelry provides an unparalleled opportunity to converse with and acquire pieces from some of the most innovative creators in the field in support of MAD's exhibitions and educational programs. Get the details.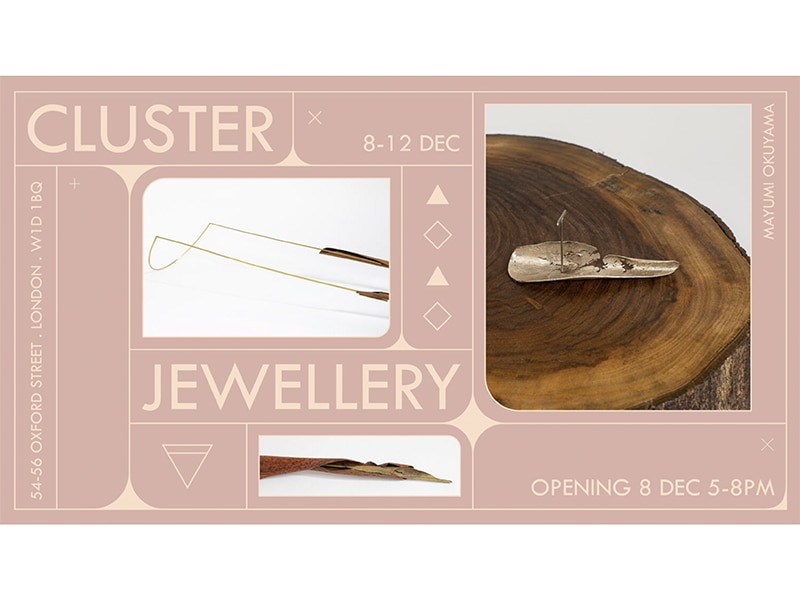 CLUSTER CONTEMPORARY JEWELLERY FAIR 2021
Entering its fifth year, Cluster Jewellery is a celebration of diversity, style, and material. A melting pot defined by the sole necessity to express and provoke. In London, December 8–12, 2021.
PAGES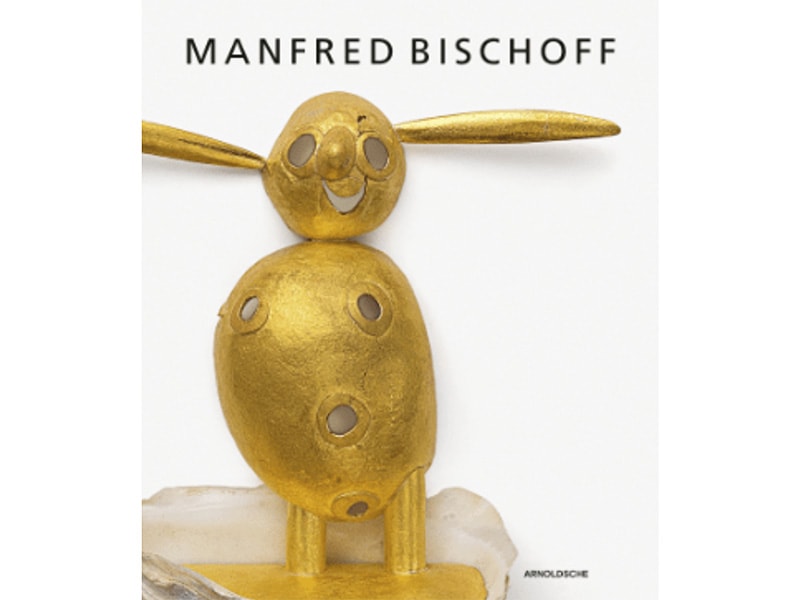 NEW BOOK
Manfred Bischoff: Ding Dong. The book documents Bischoff's multifaceted oeuvre with numerous illustrations and preliminary sketches. It also provides insights, via additional private photos and notes, into a remarkable artistic universe. From Arnoldsche.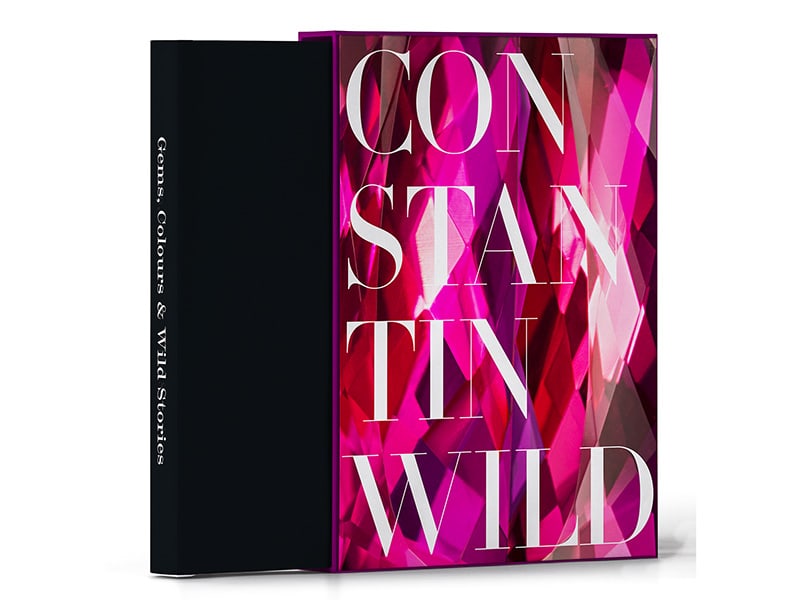 RELEASING NEXT MONTH
Gems, Colours, & Wild Stories: 175 Years of Constantin Wild: [T]he company Constantin Wild has left its mark on the world of gemstones like hardly any other enterprise… [This] opulently designed publication is an homage to, and an affirmation of love for, the irrepressible diversity of its extremely valuable gemstones. From Arnoldsche.
INTERESTING LINKS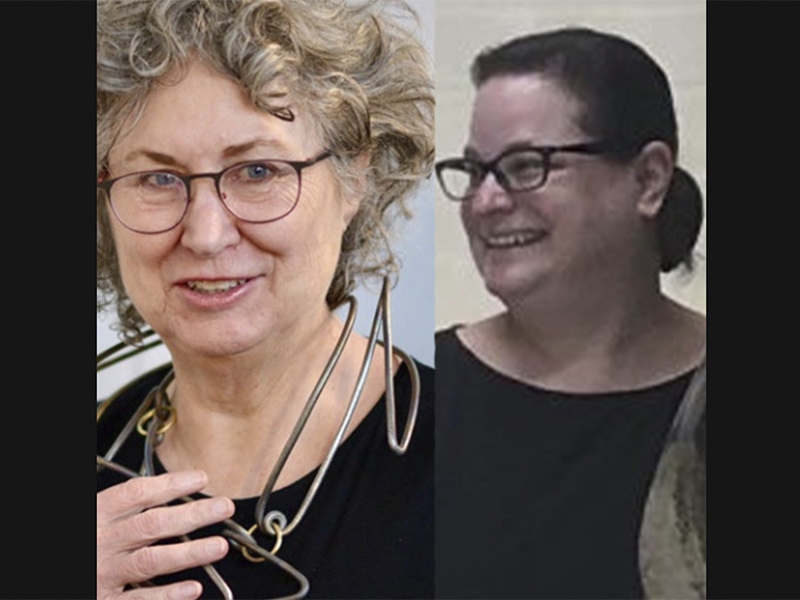 JEWELERS OF THE 60s & 70s WERE COUNTERCULTURAL, EVEN IF THEY DIDN'T KNOW IT
Sharon Berman interviewed Cindi Strauss and Susan Cummins about their book, In Flux, on her Jewelry Journey podcast. Listen to Part 1 and Part 2.
WATCH A LECTURE BY NEKE MOA
As part of the lecture series called Zadan—Hopes and Protections on the Body, Neke Moa gave a lecture called Making Taonga (Treasures) with the Ātua (Gods). Watch it here.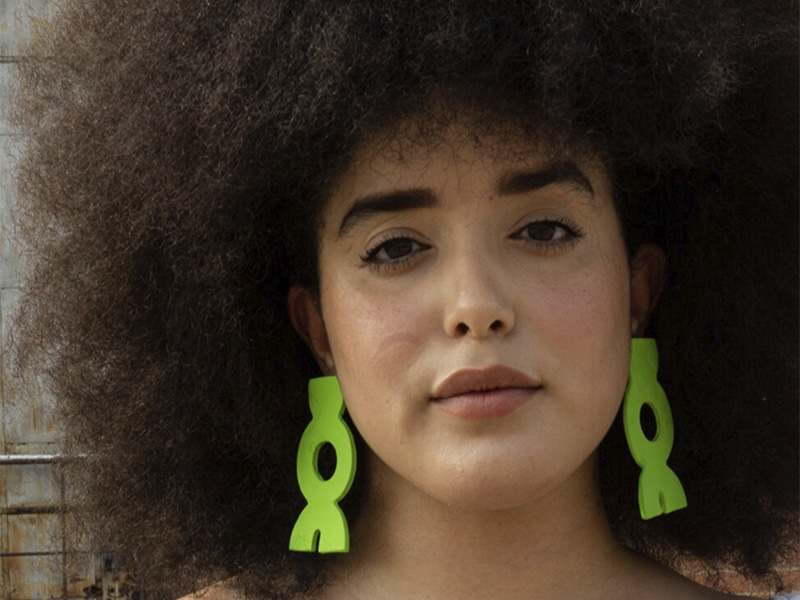 LOOKING FOR HOLIDAY GIFTS?
Support Black-owned jewelry businesses in the process! See some options suggested by Refinery29.
JEWELRY FABRICATED FROM PLASTIC PRICE TAGS DURING LOCKDOWNS
Inari Kiuru is one in a long and ancient chain of Finnish craftspeople who have used gathered and seasonally available materials to create. From Garland magazine.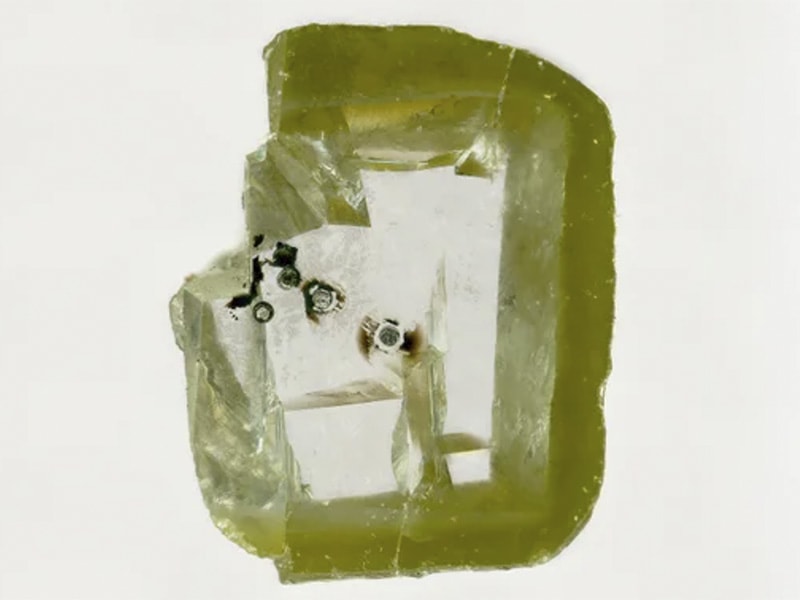 A NEW MINERAL HAS BEEN DISCOVERED IN A DEEP-EARTH DIAMOND
The surprising find has never shown up in nature before and reveals secrets about the earth's mantle. Read about calcium silicate perovskite in Scientific American.
EDUCATION
FREE PROFESSIONAL DEVELOPMENT IN MARKETING AND BUSINESS SKILLS
The free Halstead Jewelry Business Forum 2022 conference aims to empower small jewelry business owners. Attendees will receive professional development in marketing and business skills. Halstead will host this event annually to help small jewelry business owners navigate entrepreneurship. Online, January 17–21, 2022.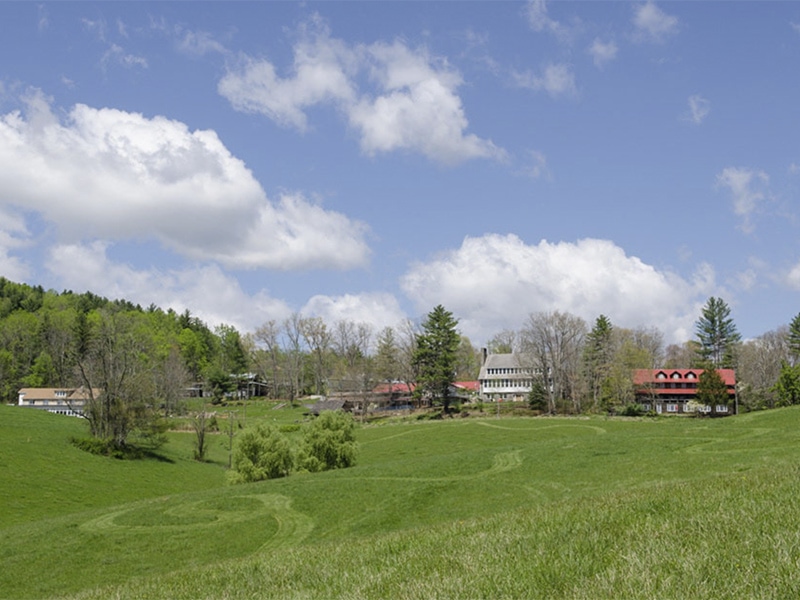 WORKSHOPS
Penland Spring 8-week concentration courses, March 6­–April 29, 2022. Open to serious students of all levels. Scholarship application deadline: December 3, 2021.