Art Jewelry Forum is pleased to share the news that members of our community find noteworthy. Is something missing? The success of this compilation of compelling events, exhibitions, and items of interest to the jewelry community depends on YOUR participation. If you're a member of AJF, you can add news and ideas to the monthly report by going here. If you aren't a member, but would like to become one, join AJF by making a donation. Listings gathered with assistance from Carrie Yodanis.
ANNOUNCEMENTS
AJF LIVE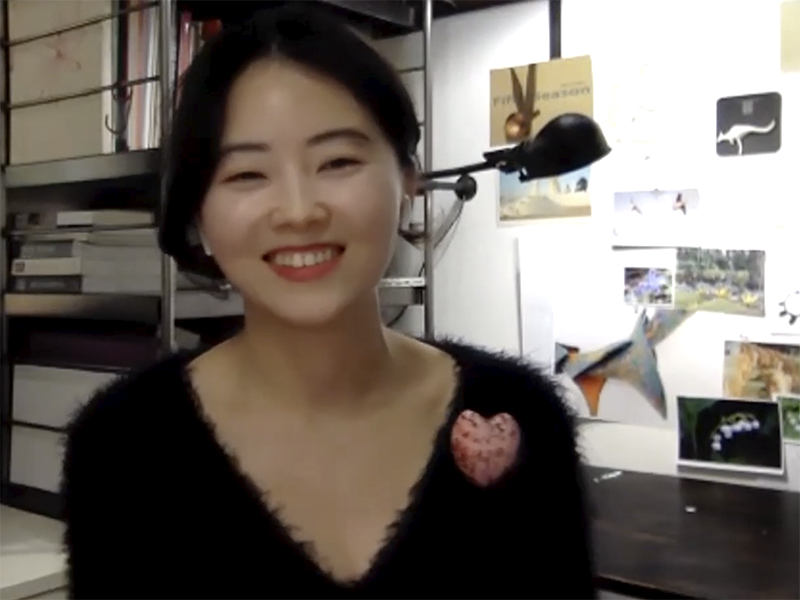 Because we record all of our AJF Live events and post them on our website, you can watch (or rewatch) them any time you like. Here's a list of some of the most recent ones, with links to the videos:
AJF Live with Gwaai Edenshaw
AJF Live with Kalkidan Hoex
AJF Live with Peter Bauhuis
AJF Live with Heejoo Kim
AJF Live with Taisha Carrington
MUSEUM PURCHASE
Tanya Crane announced this weekend that MFA Boston purchased a piece she made, which also made the cover of Metalsmith mag. Congratulations!
FELLOWSHIPS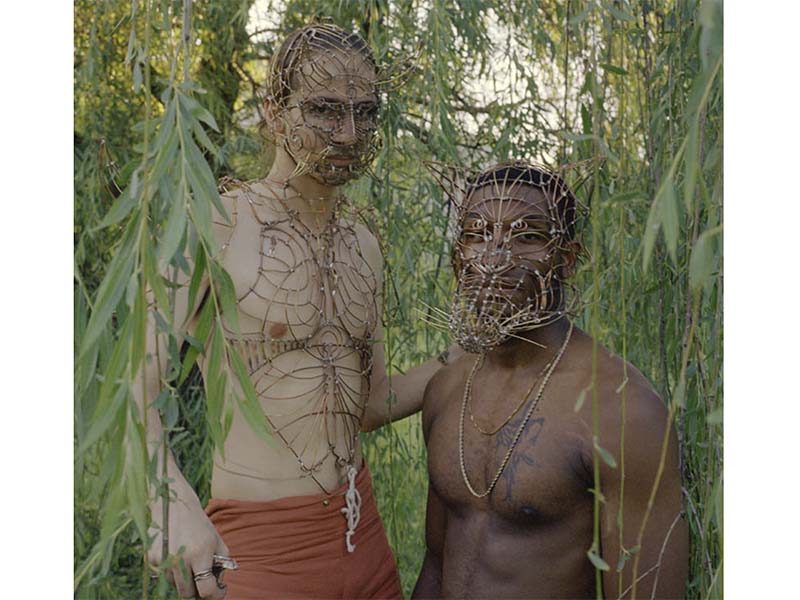 The Center for Craft recognized its 2021 Windgate-Lamar Fellows. Congratulations to the three jewelers among these graduating university seniors:
Alex Arrioja, Aminata Conteh, and Eli Secrest.
AWARD
The James Renwick Alliance of Craft recently recognized David Harper Clemons as Master of the Medium in jewelry and metals—congratulations! Masters of the Medium is a prestigious Biennial Award that has honored some of the most significant artists in American craft. Each awardee is recognized for excellence in craftsmanship, influence in the medium, and overall contributions to the field.
EVENT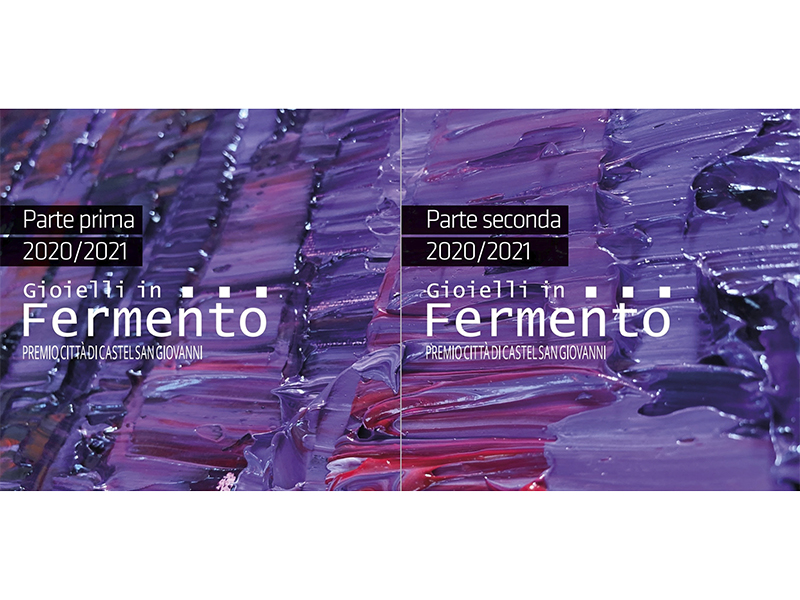 Gioielli in Fermento 20|21 held its virtual preview and awards celebration online on June 7, 2021. Watch it on Archivio Negroni's YouTube channel.
EVENT—NEW BIENNIAL
The 1st International Biennial of Contemporary Jewellery in Lisbon has been announced for September 16–November 20, 2021, with some events starting as early as July. Titled Cold Sweat, it invites reflection on the body, fear, and protection, in a program that includes exhibitions, talks, meetings, and master classes.
EVENT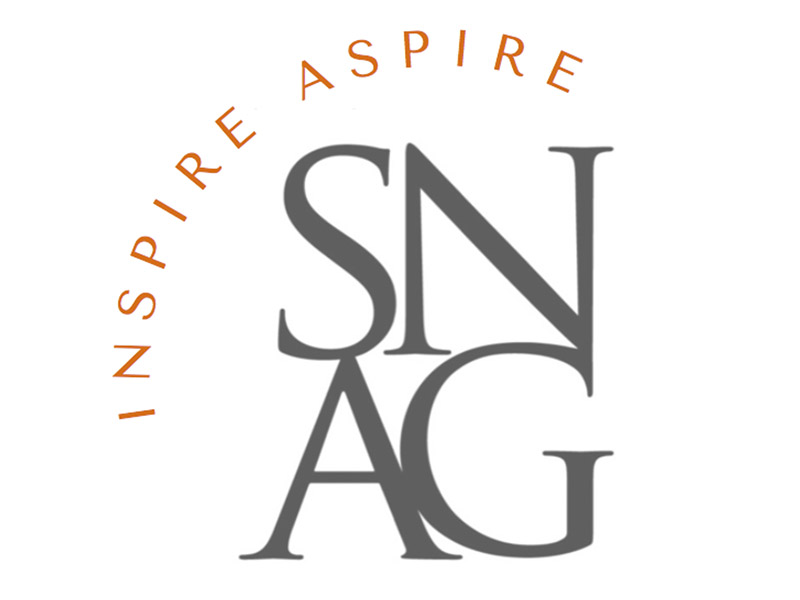 The 2021 SNAG Conference will take place virtually June 24–27, 2021. The theme is Inspire Aspire: A Virtual Convening. Programming includes: Speakers and panel discussions; virtual exhibition crawl and virtual tours of in-person shows; student exhibition slideshow; Lifetime Achievement Award ceremony honoring Eleanor Moty; virtual vendor and educational institution booths; education dialogue.
EVENT—NEW SYMPOSIUM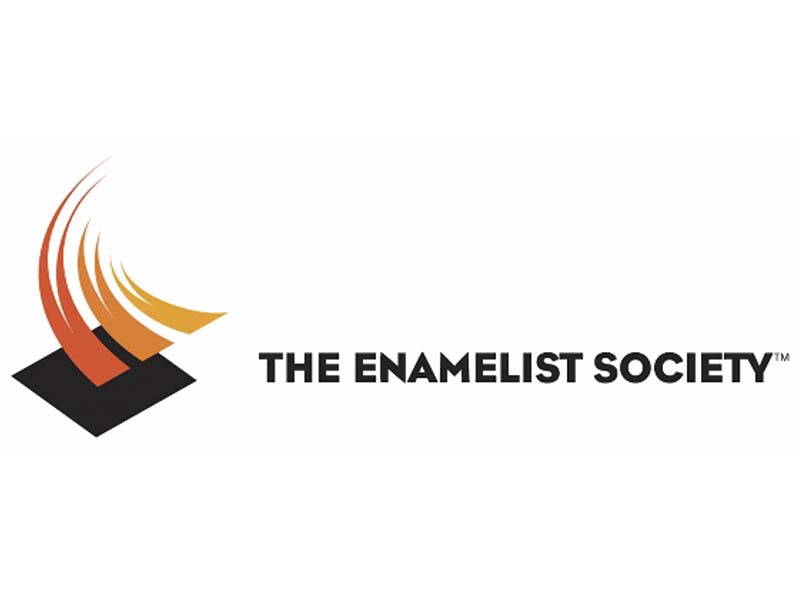 The Enamelist Society will host the Enamel Symposium July 30–August 2, 2021. This first Enamel Symposium will be held online and include immersives (workshops), speakers, presentations, jam sessions, break-out sessions, auctions, and more.
EVENT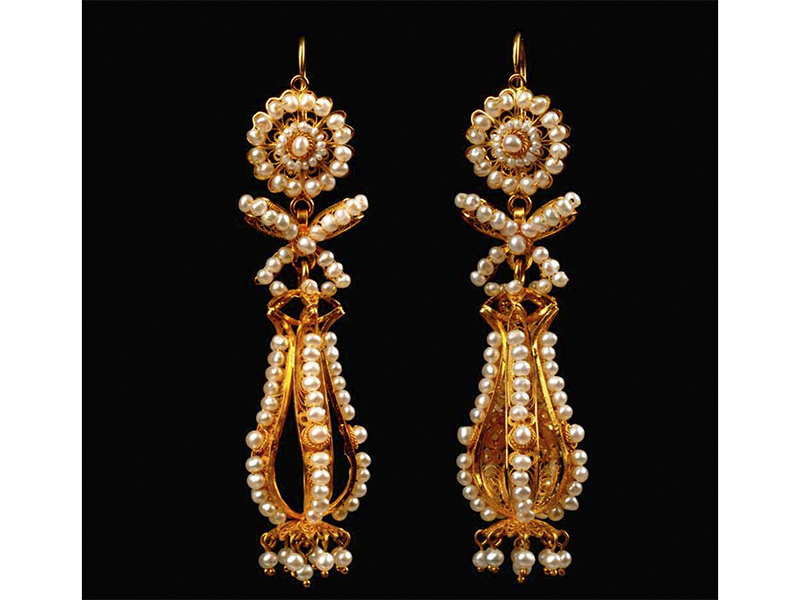 The International Folk Art Market will take place July 7–July 18, 2021, in Santa Fe, NM, US. See the list of jewelers who make work in metal here, and those who make beaded jewelry here.
EVENT RESCHEDULED
Milan Jewelry Week will take place October 20–23, 2022.
PAGES
BOOK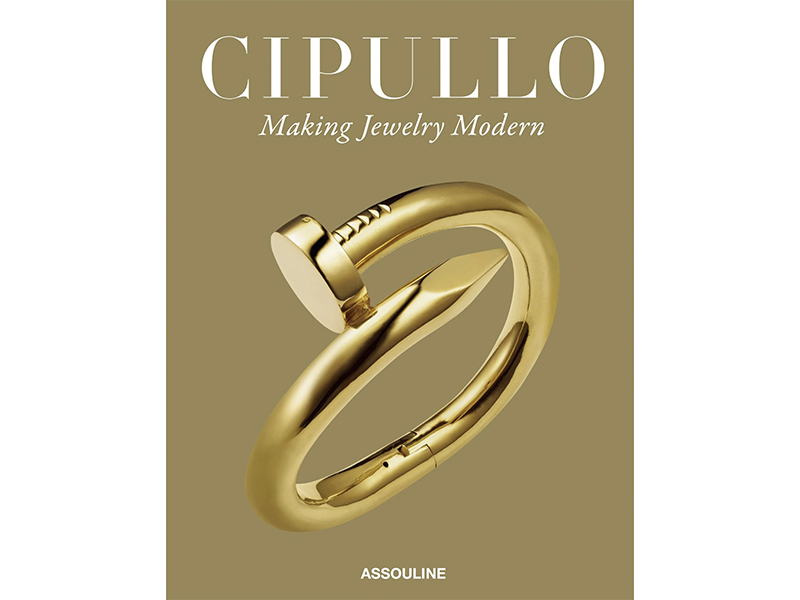 Cipullo: Making Jewelry Modern. Aldo Cipullo was the most glamorous jewelry designer of the 1970s and early 80s. He worked for the society jeweler David Webb in the 60s, then joined Tiffany & Co. In 1969 he moved to Cartier, introducing some of its most modern and timeless creations, such as the Love bracelet and the Nail collection. Some of his pieces are in the Smithsonian Institution. 212 pages, from Assouline.
BOOK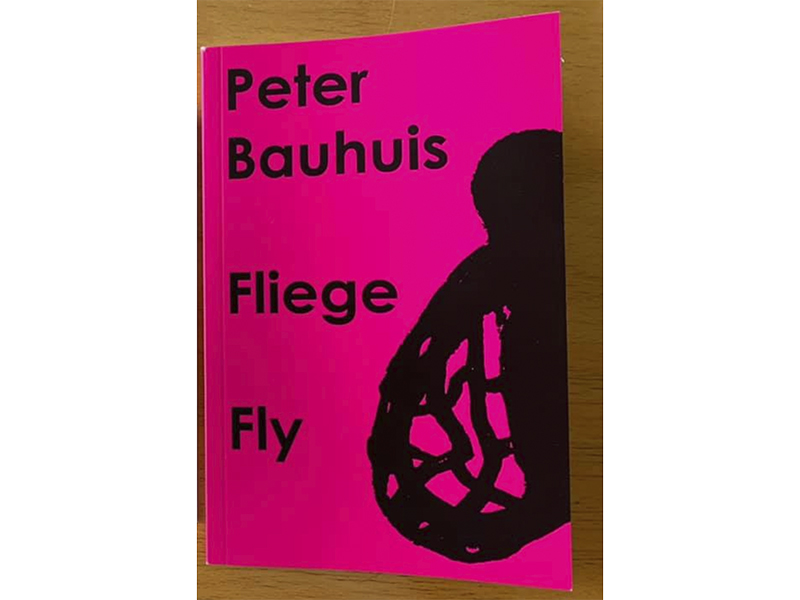 Fliege/Fly, texts, pictures, collages, sketches, drawings and flies by Peter Bauhuis, with additional text by Pravu Mazumdar, calligraphy by Mirei Takeuchi, and illustrations by Ulrike Steinke. "Wherever people live, so live flies," says Bauhuis. "Our relationship to them is always ambivalent: they irritate, contaminate, fascinate, oscillate. … Inspired by a drawing from the 18th century, I have created a small swarm of flies that will now rise from my studio, into the world." 64 pages.
BOOK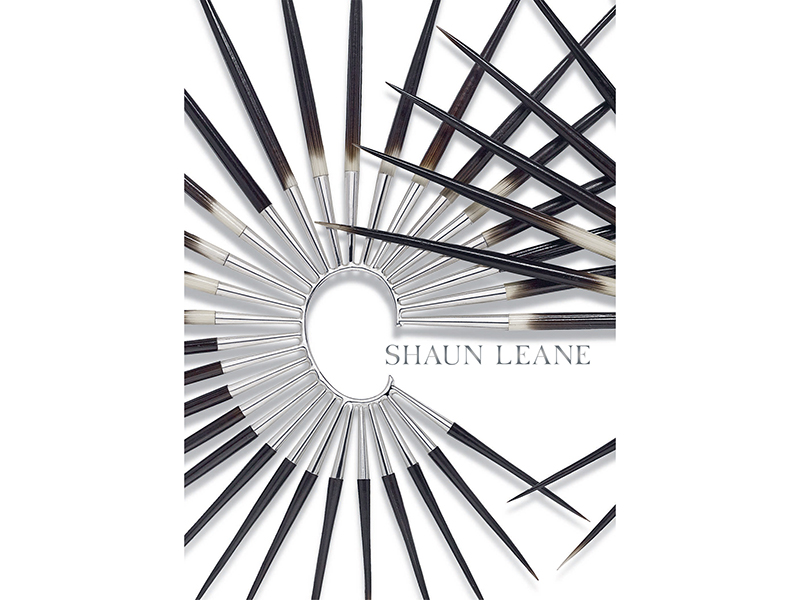 Shaune Leane, by Shaune Leane, Vivienne Becker, and Claire Wilcox. Leane's collaborations with Alexander McQueen made him world famous. Celebrated for his modern romantic jewels that push the boundaries of contemporary design, he makes pieces that oscillate between fragile beauty and fearless audacity. Of interest to anyone who follows the contemporary jewelry and fashion scene. 320 pages, from ACC Art Books. Available from Charon Kransen.
BOOK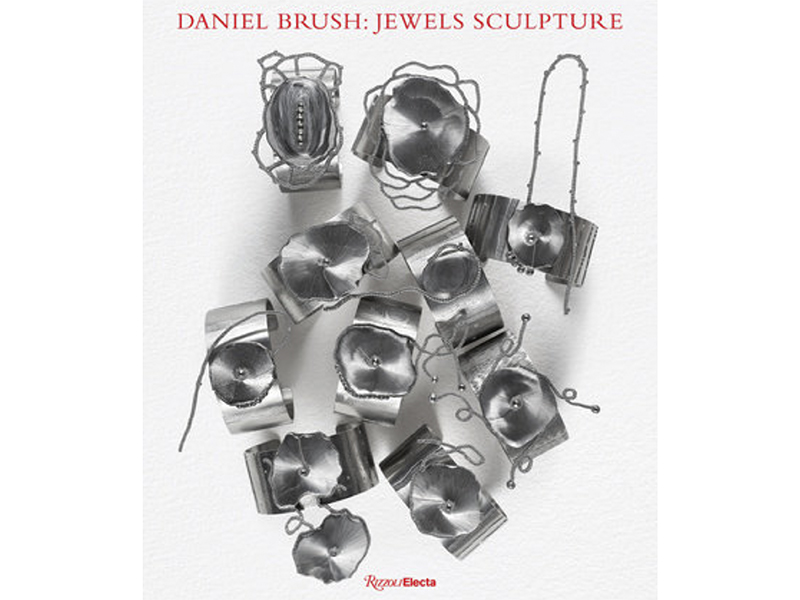 Daniel Brush: Jewels Sculpture. Brush is in equal measure artist and craftsman. Over 40 years, he has created an unparalleled body of work ranging from large-scale abstract drawings to sculptures in steel, aluminum, and gold. More than 150 objects spotlight Brush's astonishing work with jewels. Far from commercial jewelry, these jewel-encrusted objects of virtue and fantasy reflect not just the artist's rigorous personal aesthetic and mastery of technique, but his lifelong fascinations with philosophy and Asian thought, and his exhaustive knowledge of the history of precious stones. "Far from one of the art world's best-known names, but among the names that matter, he is the stuff of legend," says Charon Kranzen. 256 pages, from Rizzoli.
BOOK—RELEASING SOON
Deganit Stern Schocken: How Many Is One. Stern Schocken delves into the sociopolitical question of place, creating pieces in which text is incorporated as an integral part of the object; in the process the artist has adhered to the classical language of jewelry while employing state-of-the-art technologies. The book explores the architectural-planning aspect in Stern Schocken's jewelry. While each object stands in its own right (like a building), it is also part of a system (the city). In English. 264 pages, from Arnoldsche.
NOTEWORTHY
INTERESTING LINK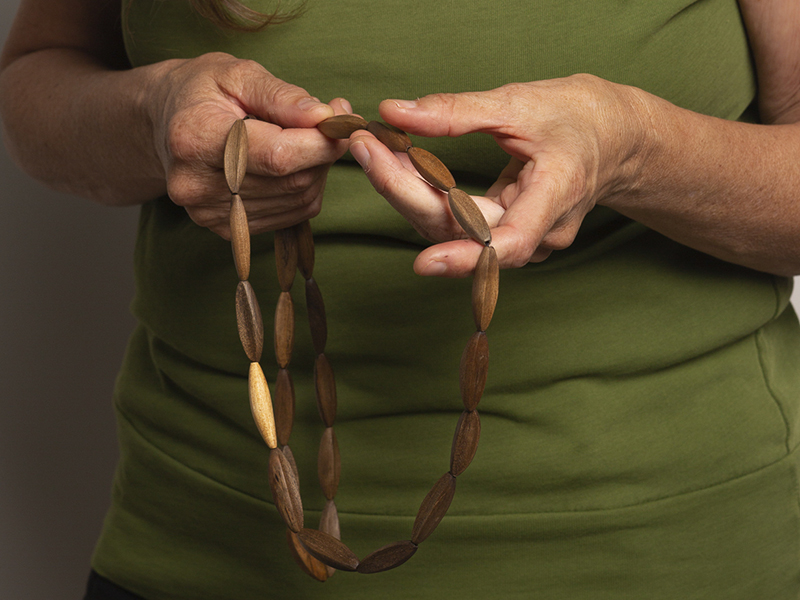 "The etymological root of the word 'bead' in English is from the Old English noun bede, meaning prayer," explains Mary Curtis. "To run a string of beads through your hands is to touch an ancient practice. Beads have been used as objects for calming and meditation across many cultures and religions. They are a powerful tool to slow the breath and silence the mind." In the Garland article Mary Curtis: The Wood between Our Fingers Slows Us Down, the artist explains how she has primed her jewelry to create a tool for meditation.
INTERESTING LINK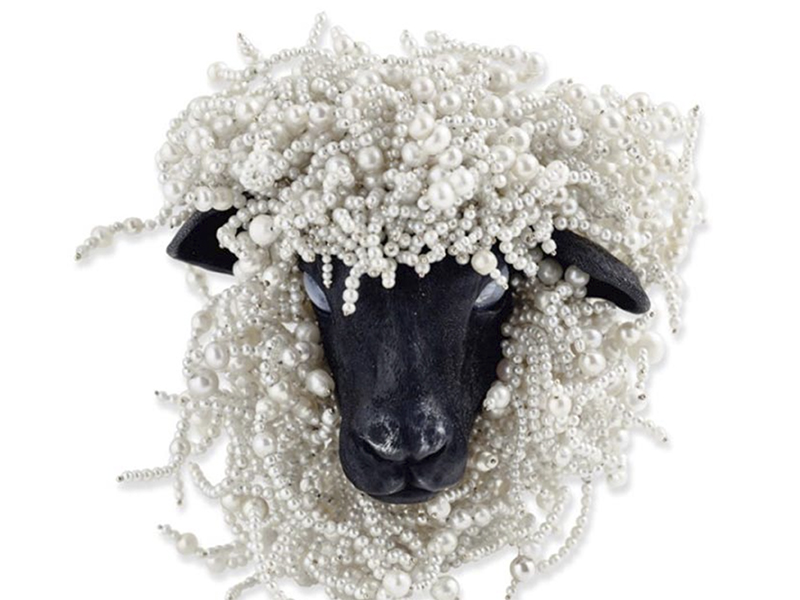 In May, JAR's silver "Sheep's Head" brooch sold for €500,000 at a Christie's Paris auction—five times its estimate. Featuring a sheep's head with a black face and white fleece, it was part of a sale of Marion Lambert's collection. Her friend JAR (Joël Arthur Rosenthal) had designed it in 2006. "This clip has a powerful effect on people: it even disturbed some of our customers," said Violaine d'Astorg, director of Christie's jewelry department in Paris. "This is due to its extraordinary realism." Read about it in The French Jewelry Post.
INTERESTING LINK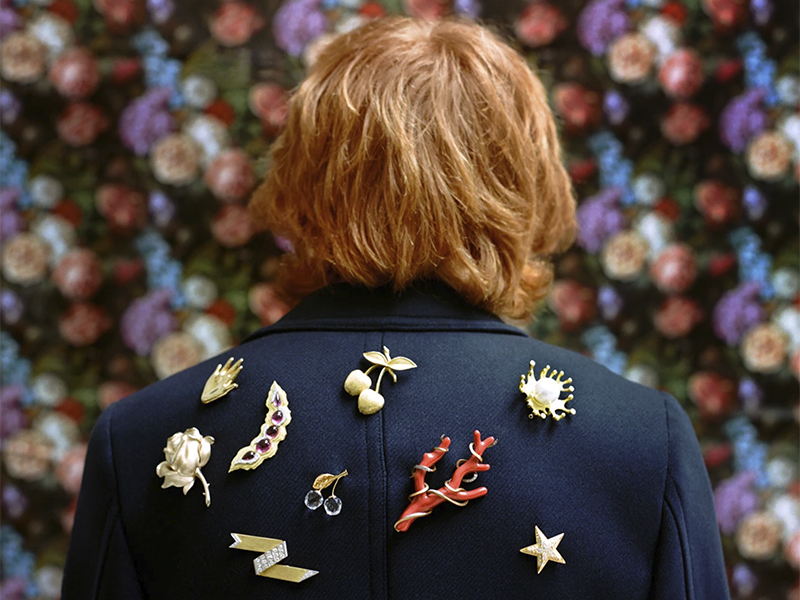 "The misuse of brooches in menswear has left a lot of people totally disenfranchised with this storied, versatile piece of jewelry," says Highsnobiety. "It's time the brooch was appreciated properly and in more casual ways, reclaiming it from pageantry piece to an everyday item that adds some fun to your looks. Whether it's an earring attached to a sweater or a smiley pin stuck in a hat, or even your sneakers, jewelry for your clothes is cool." Check out their take, which mixes high and low, new and vintage.
INTERESTING LINK
The reality show All That Glitters seeks to find Britain's most brilliant jeweler. This six-part contest has eight jewelers tackling tackle two challenges in each of the six hour-long shows: to create a mass-market item, and to produce a custom design that fills a client's need, like a replacement for a stolen engagement ring or something for a drag queen to increase the drama onstage. The New York Times describes it like the Great British Bake Off, but with lots of glitter. Watch the trailer, and find the show on BBC Two and iPlayer.
INTERESTING LINK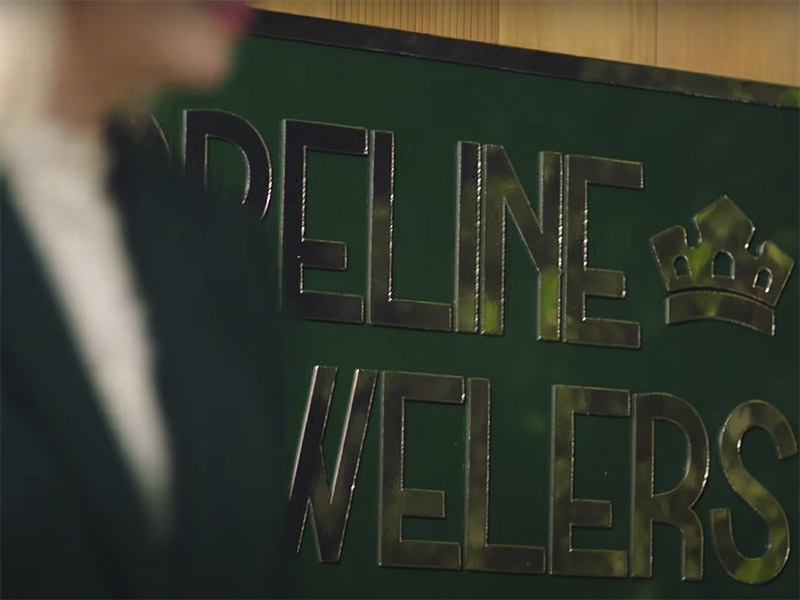 Speaking of jewelry and TV, there's a movie called A Wedding Ring, about a jeweler who designs wedding rings but hopes for one herself. Watch the trailer here. It looks pretty cheesy, bet you don't make it all the way through to the end! …Wait! A reality TV show, a romantic comedy—are jewelers becoming trendy?!
INTERESTING LINK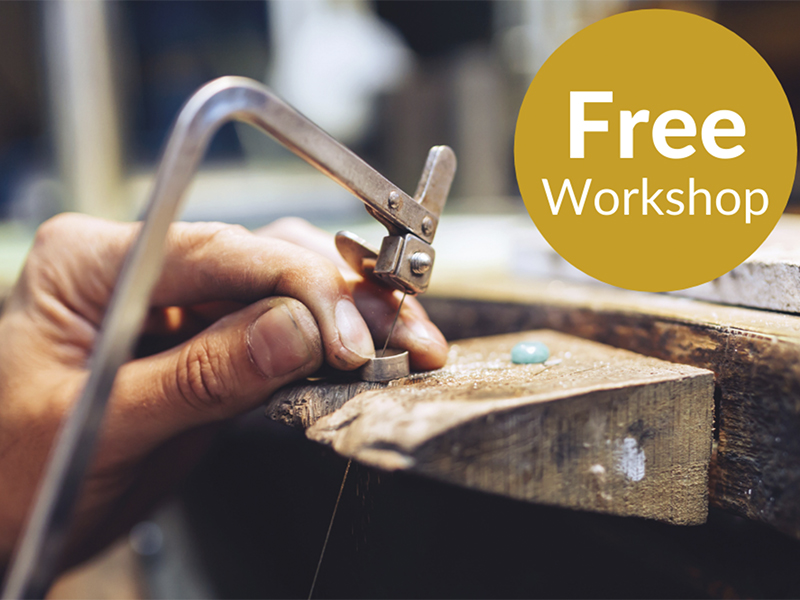 The British Academy of Jewellery (BAJ) is offering a free jewelry design "taster" session to prospective students considering the school. The announcement of free textured pendant-making sessions, beginning June 12, comes amid a growing public interest in the trade due to the All That Glitters show, according to Professional Jeweler. A post from the BAJ said that the sessions will give "attendees the chance to try their hand at jewellery making and see what it would be like to study a jewellery diploma."
INTERESTING LINK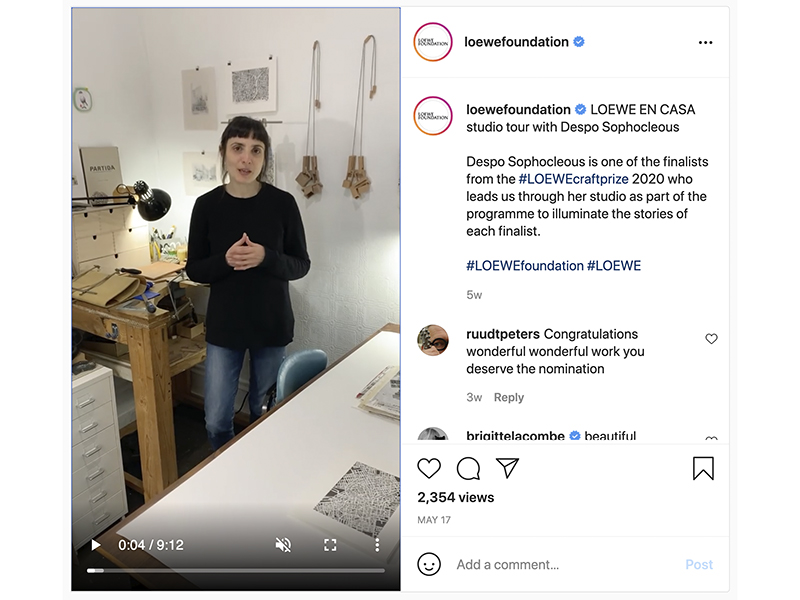 The Loewe en Casa Studio Tours series toured the workspace of Despo Sophocleous, whose creations explore the relationship between memory and permanency. Time, place, and movement are recurring themes in Sophocleous's work. Check out the video on the Loewe Foundation's Instagram.
INTERESTING LINK—VIDEO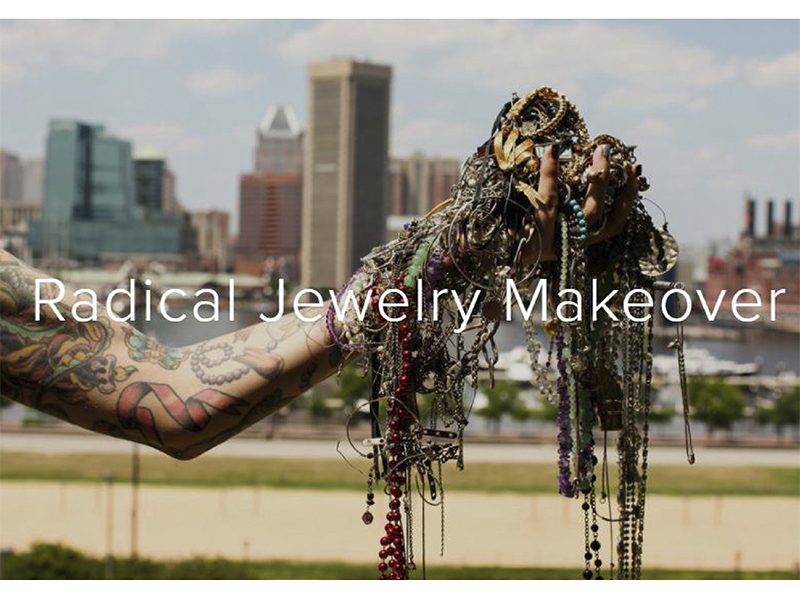 From the American Craft Council's The Crafty Librarian newsletter: is a short film that showcases the fourth edition of the project of the same name developed by Ethical Metalsmiths around issues of mining and recycling materials. The 13-minute film documents the event that took place as a two-week workshop at Penland School for Craft in 2009. It debuted at the Museum of Arts and Design in New York City, and is available for rental or purchase through Artfilms.
INTERESTING LINK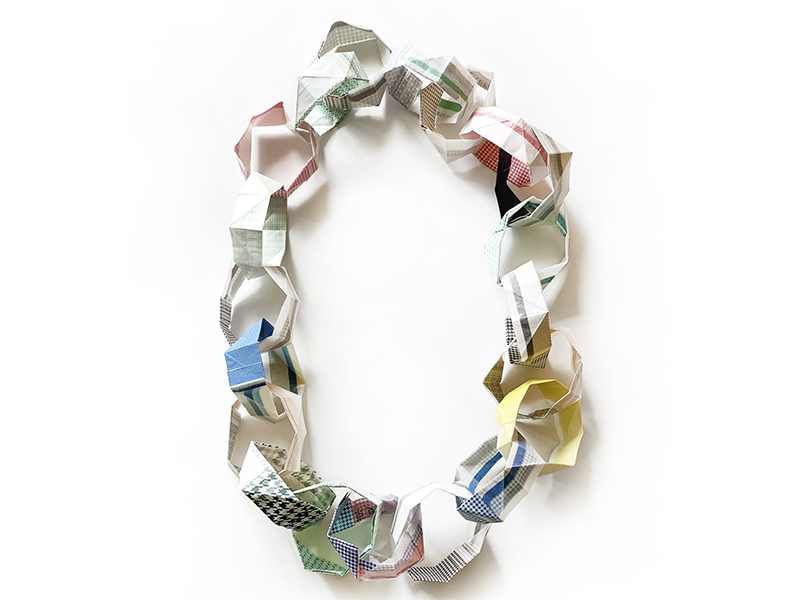 The exhibition Invisible Thread featured a collaboration between three artists and a Senryu poetry artist. (Senryu is a form of short poetry similar to Haiku.) In response to RuiMinewaki's poetry, jewelry artists Mari Ishikawa, Mikiko Minewaki and Sayumi Yokouchi each made a set of new works. Together, their works, took on a meta-meaning, one that travels throughout the work in the exhibition, connecting one piece through to the next like an invisible thread. Check it out in Garland.
JEWELRY IN THE NEWS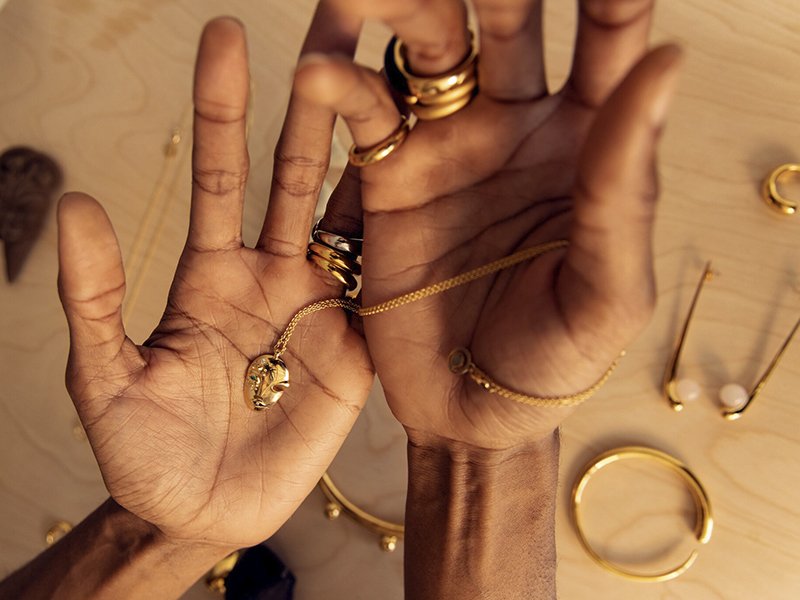 Jameel Mohammed's jewelry line, Khiry, pays homage to the African diaspora, and it's taking off, says the New York Times. Notables wearing his pieces include Michelle Obama, poet Amanda Gorman, Serena Williams, Issa Rae, Alicia Keys, Megan Thee Stallion, and Cardi B.
JEWELRY IN THE NEWS
AJF 2019 Susan Beech Mid-Career Grant winner Tiff Massey has earned the Charlotte Mecklenburg Library Art Commission—congratulations! Read about it in the Charlotte Post.
JEWELRY IN THE NEWS
"Making things—masks, quilts, ceramics, mandalas—was a practical and sometimes political response to the moment," says the New York Times in an article called "What We Learned From a Year of Crafting." "Making things was a practical and even political response to the moment—seemingly an antidote to digital fatigue, but flourishing everywhere on social media, colorful ceramics and Indigenous beadwork selling out on Instagram and crafters sharing 'reverse-knitting' patterns on TikTok to make Harry Styles's cardigan or Bernie Sanders's inauguration-day mittens."
JEWELRY IN THE NEWS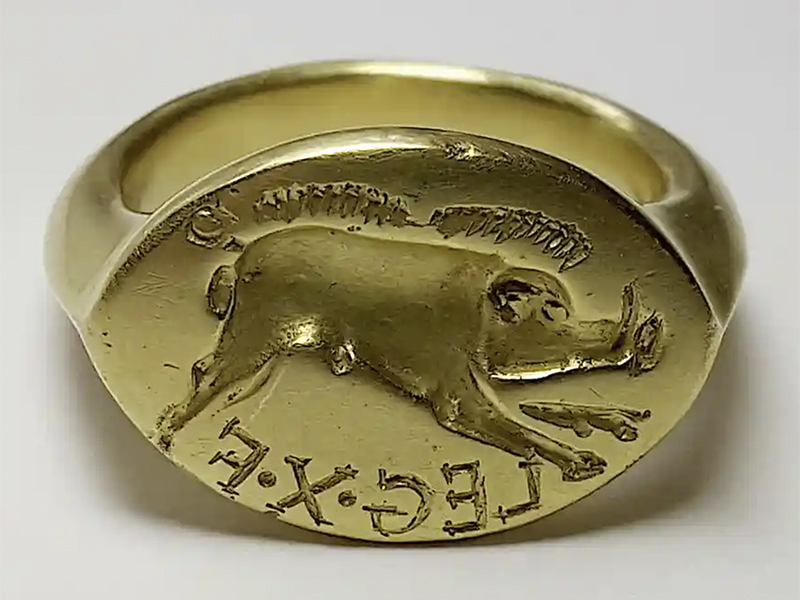 There's a boom in fake ancient and medieval gold jewelry, which has become easier to make as a result of computer-technologies, including 3-D printing. Dr. Jack Ogden, a consultant for museums, auction houses, dealers, and collectors, estimates that half of the supposedly ancient gold jewelry he is shown is fake. Be forewarned with the Guardian.
JEWELRY IN THE NEWS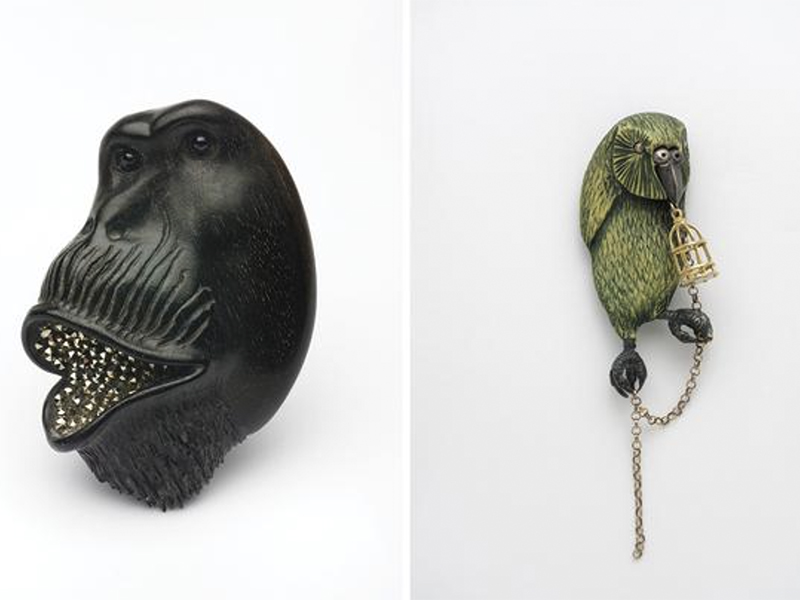 Jane Dodd "is a noticer. An observer. A musician who became a librarian who became a jeweller because, in Mexico"—she traveled there at age 28, inspired by a Neil Young song, "she saw that almost everything had been touched by an individual. 'Something was embroidered, or a wall was painted, or the ceramics were very rustic and homemade. It was just sort of impressed on me how clinical New Zealand was in the late 1980s. So I came back and applied to go to craft school.'" Learn more in Viva.
JEWELRY IN THE NEWS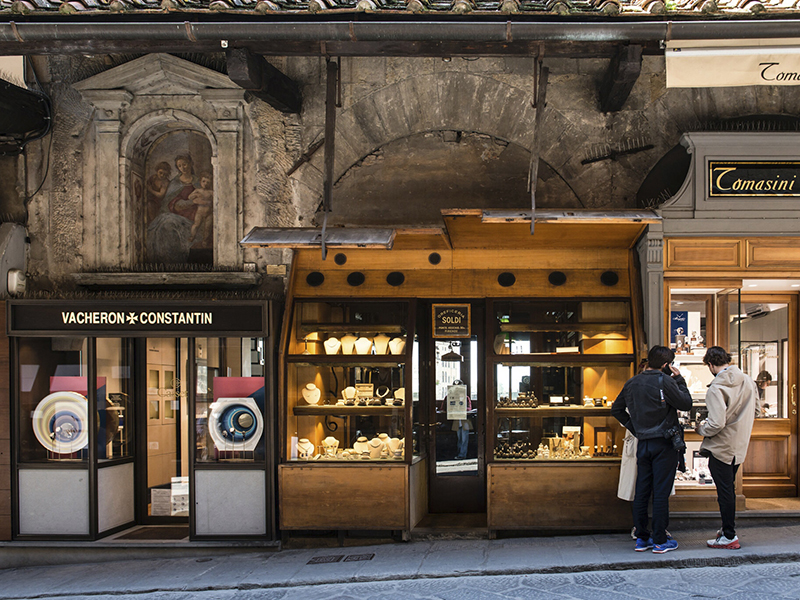 Florence's Ponte Vecchio jewelers discuss the effect of the pandemic on their businesses and their hopes for this summer as tourism begins to resume. Read the article in the New York Times.
JEWELRY IN THE NEWS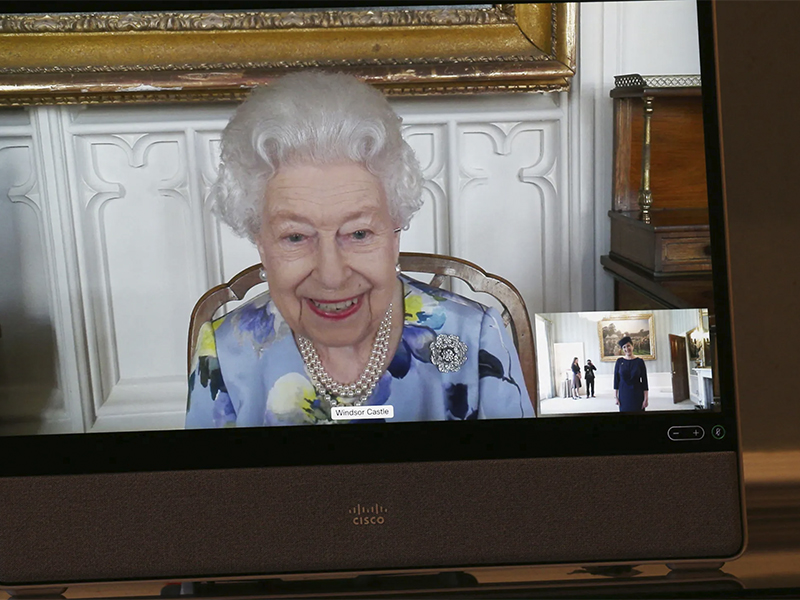 Queen Elizabeth wore a brooch in tribute to Prince Philip during her first official public appearance since his funeral. The diamond-covered Cartier rose was given to the royal as a wedding gift. Read about it in Vanity Fair.
JEWELRY IN THE NEWS
The New York Times reports on an all-women mining team that searches for aquamarine in Zimbabwe.
JEWELRY IN THE NEWS
Men wear jewelry. But will they wear engagement rings? Some guys say they want to, and Tiffany is banking on this becoming a new tradition. Read about it in the Washington Post.
JEWELRY IN THE NEWS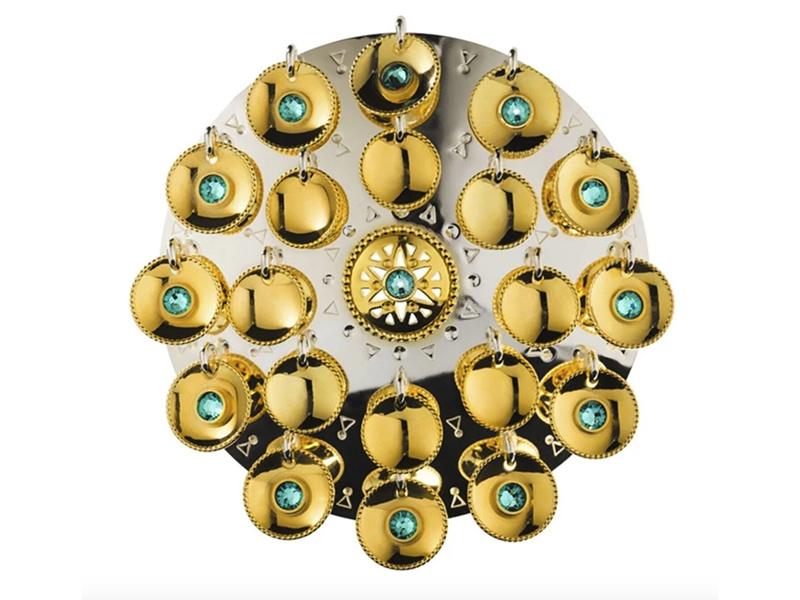 The risku brooch has a long history in Sami communities. This round brooch is perhaps the most recognizable piece of jewelry worn by the Indigenous people of northern Scandinavia, Finland, and western Russia. Contemporary jewelry artists, including Erica Huuva, Petteri Laiti, and his son, Sami Laiti, are carrying on and adapting the tradition. Learn more in the New York Times.
OBITUARY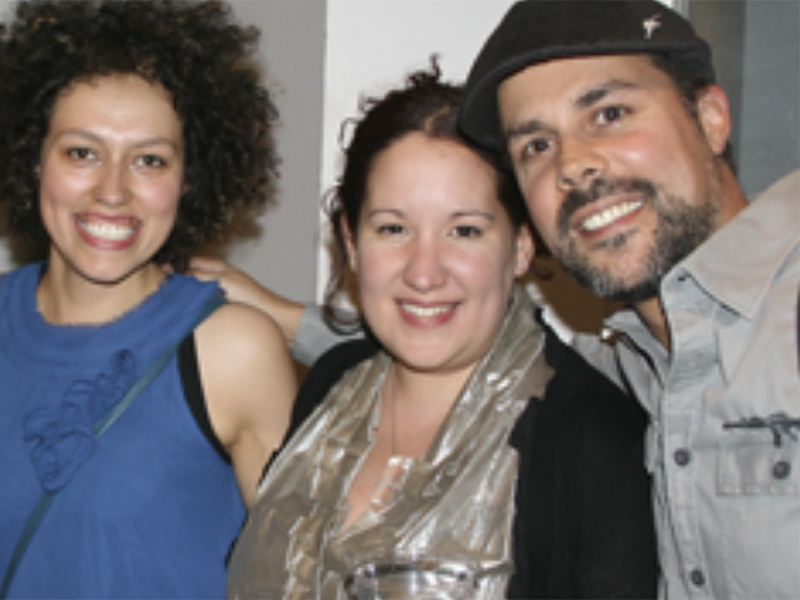 Valeria Vallarta Siemelink died on May 1, 2021. The Netherlands-based, Mexican-born architect and jeweler was the co-founder and president of the Otro Diseño Foundation for Cultural Cooperation and Development, an organization created to promote the work of Latin American designers in an international context. She cofounded (with Andrea Wagner) the Walking the Gray Area blog, which had as its objective to serve as a forum for a group of Latin American and European artists and jewelry makers. This project became 2010's five-day Gray Area symposium in Mexico City, which she largely organized with support from the Otro Diseño Foundation and which brought together speakers from Latin America and Europe (and a few other countries) in what Damian Skinner described as "effectively an attempt at cultural mediation—to insert Latin American jewelry into a European and then global jewelry discussion." Along with organizing many workshops and lectures, Siemelink also curated many exhibitions; perhaps her best known is Think Twice​: New Latin American Jewellery, because it traveled so widely across the globe between 2010 and 2014. She wrote an accompanying book, New Latin American Jewellery, the unforgettable cover of which features a photo of a toy bat with an improbably huge grin aimed toothily at a piece of jewelry.