Art Jewelry Forum is pleased to share the news that members of our community find noteworthy. Providing a place to share interesting news is one way AJF is celebrating our 20th anniversary. Is something missing? The success of this compilation of compelling events, exhibitions, and items of interest to the jewelry community depends on YOUR participation.
If you're a member of AJF, you can add news and ideas to the monthly report by going to artjewelryforum.org/news.
If you aren't a member, but would like to become one, go to artjewelryforum.org/donate.
ANNOUNCEMENT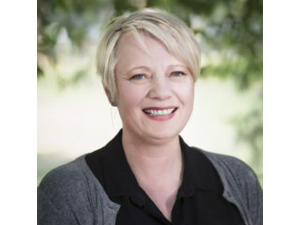 Penland School of Crafts is pleased to announce that artist, educator, and administrator Maria "Mia" Hall will be its next director, succeeding Jean McLaughlin, who has led the school since 1998. A native of Sweden, Mia holds an MFA in furniture design and woodworking from San Diego State University in California, where she worked closely with renowned woodworker and teacher Wendy Maruyama. Mia is currently interim chair of the department of art and design at the University of Arkansas at Little Rock, where she has been a faculty member for 10 years.
Alida Fish, chair of the Penland board of trustees and a member of the search committee, says that the committee saw in Mia the kind of skills and experience it was looking for in a new director. "We were particularly struck," she says, "by her genuine interest in people and her commitment to Penland. This, combined with her forward-looking and innovative thinking, is sure to result in a winning outcome for the school."
---
ANNOUNCEMENT
After nearly 40 years, Alan Revere has decided to retire from teaching and directing the school that he founded in San Francisco. The Revere Academy is currently for sale, with classes continuing as scheduled through 2017. "My goal has always been to share my love of goldsmithing and bring traditional jewelry techniques across the millennium," says Revere. "With thousands of graduates creating jewelry around the globe, I feel satisfied that my efforts have been successful. Now we are looking for the right person to purchase the Revere Academy and lead it into the future."
This is a unique opportunity to own a thriving icon in the jewelry world. For purchase inquiries, contact Paul Terry via [email protected]. For class registration, visit revereacademy.com.
---
JEWELRY EXHIBITION – MUSEUM
Sonic Arcade: Shaping Space with Sound, Noordeman and Wright: Audiowear is the title of a new show at the Museum of Arts and Design from August 22, 2017, to February 11, 2018. Sonic Arcade: Shaping Space with Sound is a multi-component exhibition featuring interactive installations, immersive environments, and performing objects that explore how the ephemeral and abstract nature of sound is made material. Turns out a number of the pieces included are jewelry.
---
JEWELRY EXHIBITION – STUDENT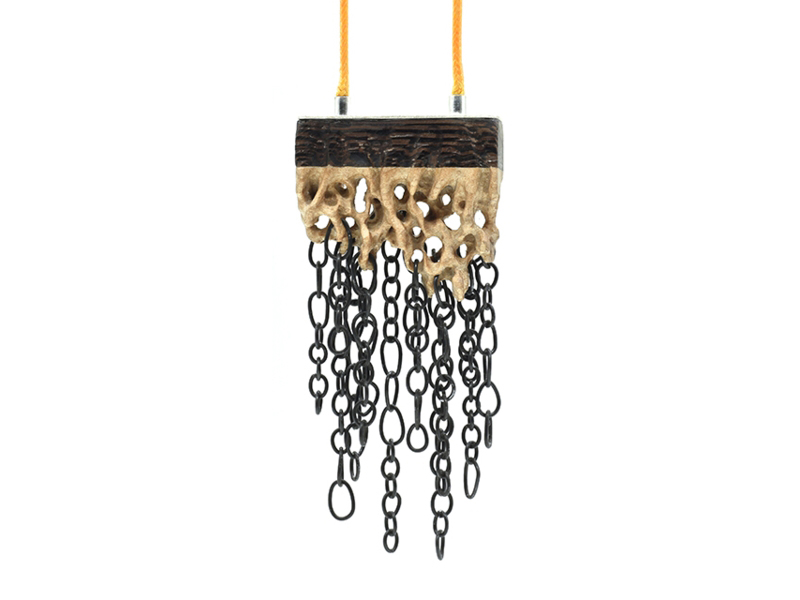 L. A. Pai Gallery is pleased to present the 14th Annual National Jewellery Student Competition. The vernissage will take place Thursday, August 24 from 5 to 7 p.m.
This year's jurors include Barbara Isherwood, Anna Lindsay MacDonald, and Kristina Parsons.
Isherwood holds a master's degree in art history from the University of Toronto, where she currently teaches (continuing education) and whose writing has been published in Canadian Art, Border Crossings, FiberArts, Metalsmith, Studio, Raw Vision, and more. MacDonald is a metalsmith and part-time OCAD jewelry instructor; BFA NSCAD, Harbourfront resident, and MFA from the School of the Art Institute of Chicago. Parsons, who works in the architecture and design department at MoMA under Paola Antonelli, is a graduate of Parsons The New School with an MA in design history and curatorial studies, after undergraduate studies in art history at Columbia University.
---
JEWELRY EVENT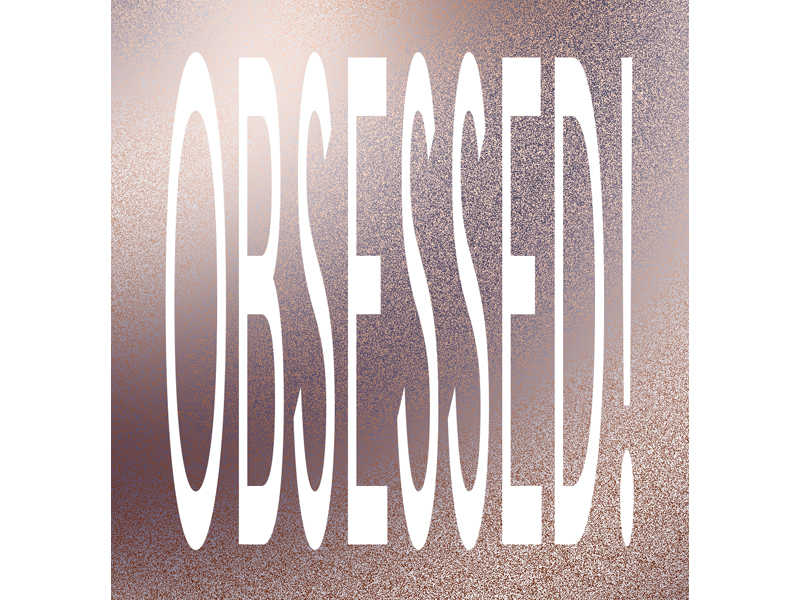 OBSESSED! November 3 to 18, 2017: Save the date
Mark November 2017 in your calendar as the hottest jewelry month of the year. A cluster of major jewelry-related events will take place in cultural institutions all over the Netherlands, spanning a period of 14 days, under the collective name OBSESSED. Some events include openings, symposiums, art fairs, and award ceremonies throughout the city.
This is an amazing opportunity for national and international jewelry lovers, collectors, artists, and students to discover the lively jewelry scene in the Netherlands.
Organized by Current Obsession, in collaboration with SSC Stichting Sieraden Collecties (the Dutch Foundation of Jewellery Collections). For more information, please email [email protected] or [email protected]
---
AWARD – ARTS WRITERS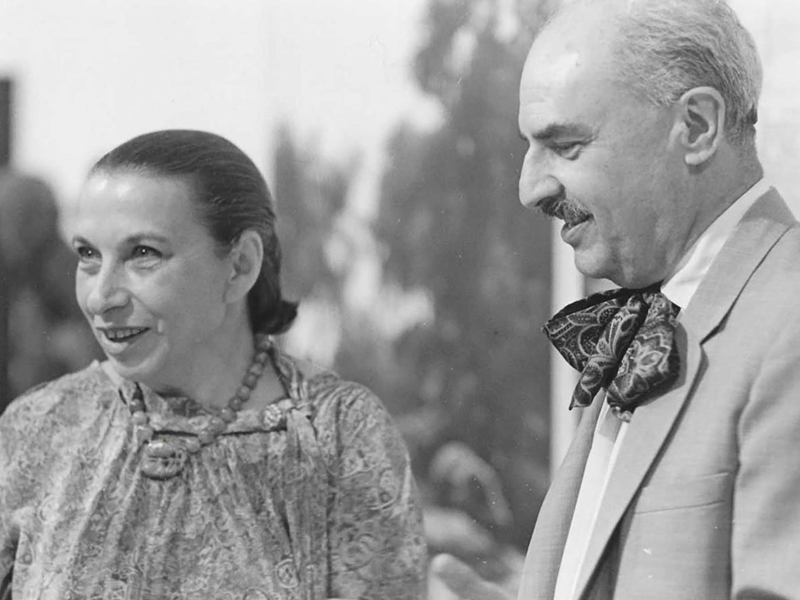 The Dorothea and Leo Rabkin Foundation made a splash in the world of art criticism and journalism this week, announcing a new annual prize that offers American art writers who write for general audiences (rather than academic readers) a $50,000 unrestricted grant in recognition of their work.
"These are the brave ones, the writers who live by their work and say what they think," said juror Lisa Gabrielle Mark in an announcement of the prize. Anyone who writes art journalism—including reviews, blogs, and narrative videos—is eligible for the prize, regardless of whether he or she has full-time employment or a book or new initiative in the works.
Dorothea and Leo Rabkin lived in New York, where they collected folk art and established their foundation in 1999. The foundation is now headquartered in Portland, Maine; the offices include an art gallery and house the Rabkin archives.
---
AUCTION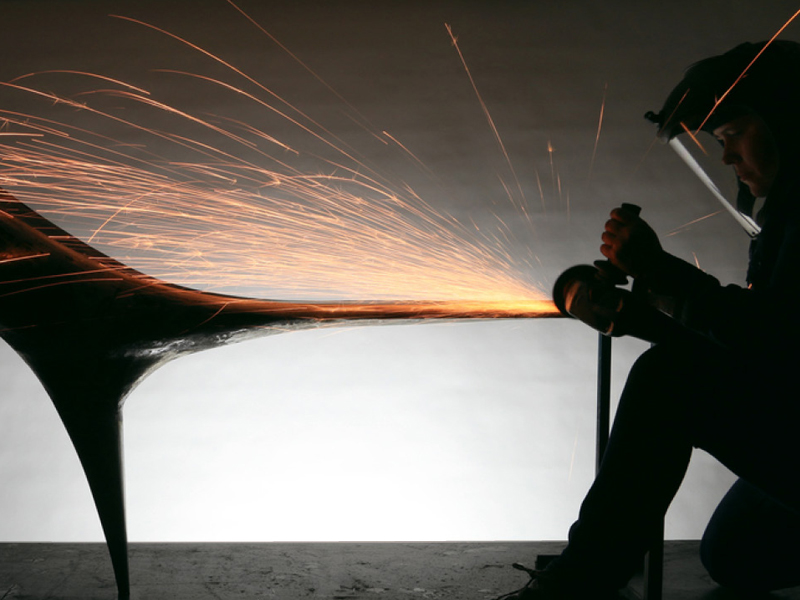 The Penland Benefit Auction is a gala weekend in the North Carolina mountains featuring the sale of over 240 works in books, clay, drawing, glass, iron, letterpress, painting, photography, printmaking, textiles, and wood—and jewelry, of course. The Penland auction is one of the most important craft-collecting events in the Southeast and a perfect opportunity to support Penland's educational programs, which have helped thousands of people live creative lives.
Take a look at the auction catalog to see what's on offer.
Don't worry, you don't have to physically be present to bid. Find out everything you need to know about submitting an absentee bid here. You have until noon on Friday, August 11 to submit your bid.
---
RESIDENCY – ARTISTS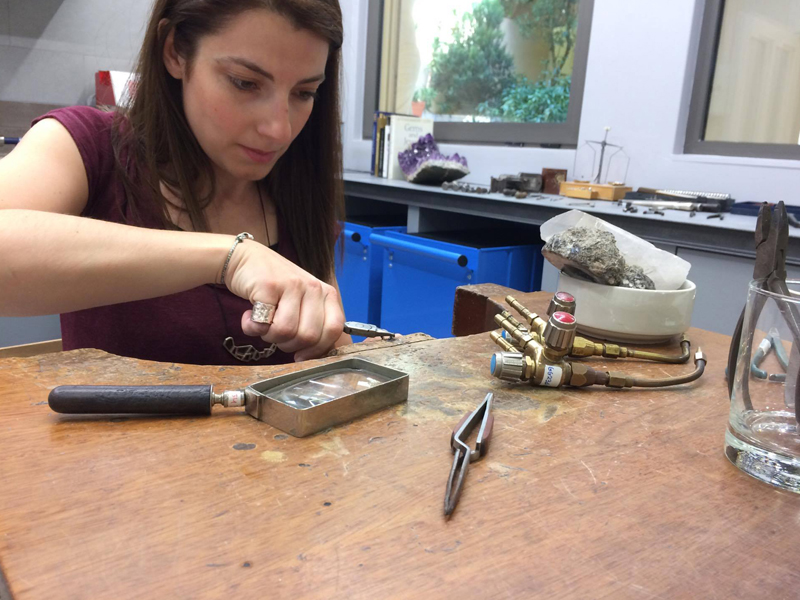 The Ilias Lalaounis Jewelry Museum would like to announce the newly established artist in residence program at the newly established live workshops in the museum.
Artist jewelers will practice and develop their art in the "Artists' Metalsmithing Studio – ZEM" and the "Artists' Traditional Crafts Studio–ZEDET." Artists will be able to benefit from the exchange of knowledge from curatorial departments of the museum, research the jewelry in the permanent collections, and experience live hubs with the public or in private groups.
Available seats will begin on May 1, 2018. Jewelry studio artists are welcome to apply for a residency of one, three, or six months. Interested parties should send an email to [email protected] in order to receive the application form.
For combined artists residence programs and internships at the curatorial departments, please send requests to [email protected].
---
EDUCATION – PHD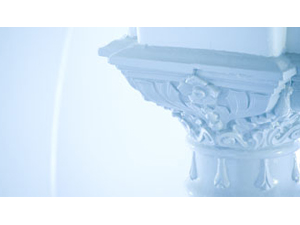 The ambition of HDK, Academy of Design and Crafts, is to be one of the most attractive and exciting art universities in Europe. Here, we do research and education in design, crafts, and arts education. The department is engaged in big and small societal issues, and contributes to a sustainable society and a better future.
We seek a total of five doctoral students in the subjects of crafts and/or design. The number of doctoral students in each subject is determined during the recruitment process. The application deadline is September 1, 2017. Find more information at this link.
---
JEWELRY IN THE NEWS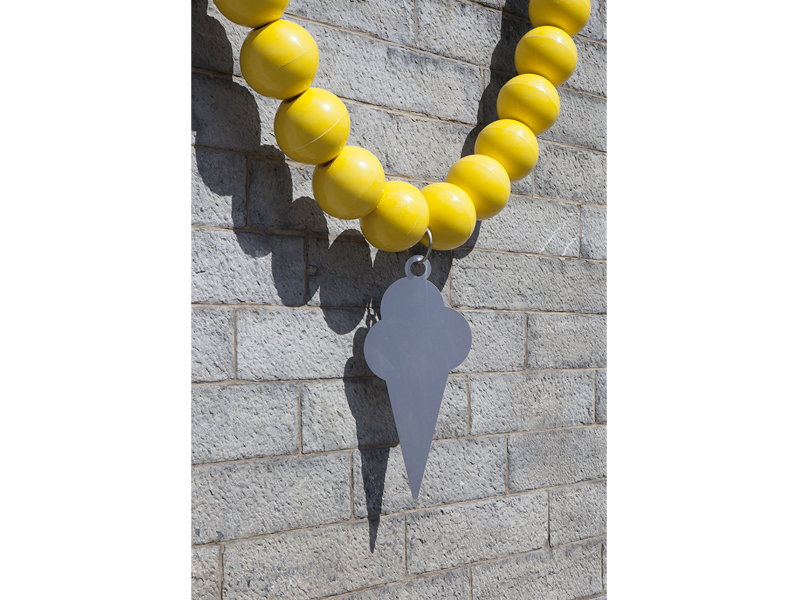 Belgian designer Liesbet Bussche has created a series of five large necklaces in the city of Namur. These site-specific artworks are part of her ongoing series titled Urban Jewellery, in which she brings jewelry, usually experienced as an intimate gift, into the public space.
To emphasize this transformation and to celebrate the role water can have in social environments, Bussche decided to make the five necklaces out of nautical material. These include thick ship's rope, colorful fishing floats, and heavy stainless steel chains combined with precious jewelry components. Finally, five stainless steel pendants influenced by summer and aquatic life adorn the necklaces.
DesignBoom takes DIY submissions like this—what a great way to share art jewelry with a broad audience. Find the link to submit your work at the bottom of the article.
---
JEWELRY IN THE NEWS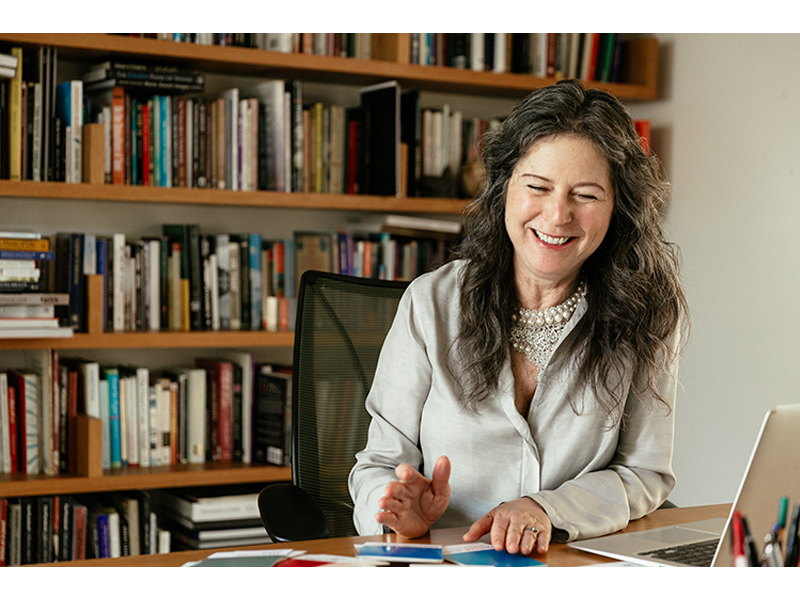 This article from Cultured Magazine features reflections on Ivy Ross by Sarah Thortnon, author of 33 Artists in 3 Acts (a great read, by the way). Ivy describes how her jewelry training helps her in her job at Google. Ivy says, "The ability to transform metals is an analogy for having a flexible state of mind." So true.
---
JEWELRY IN THE NEWS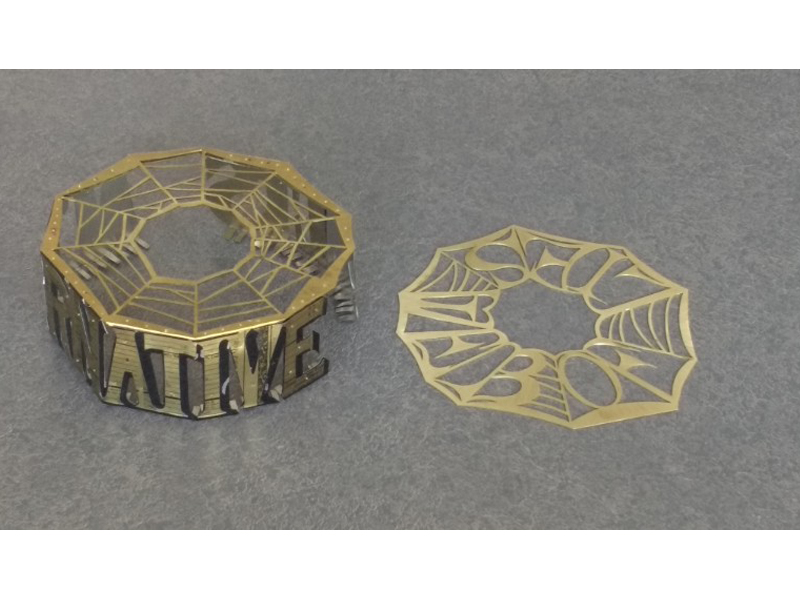 This article published by CNN examines how artists responded to the first 100 days of the Trump presidency. The member who submitted it was surprised to see Harriete Estel Berman and her jewelry statement in the form of a bracelet. What a great way to show how art can express political ideas and opinions. Go, Harriete!
---
INTERESTING LINK
AJF member Sebastien Carre wrote an article for the new blog of Alliages Gallery (Lille, France). In this article he speaks about the impact of the Internet on the field of art jewelry and how his work as assistant to the teachers of the jewelry workshop of the Art School of Strasbourg (Haute Ecole des Arts du Rhin – HEAR Strasbourg) gave him new ways to apprehend how the students think about jewelry depending on their own backgrounds. These questions are mixed with the political environment we are all living in and give us some interesting links we should look at for blogs and websites we should all follow.
---
OBITUARY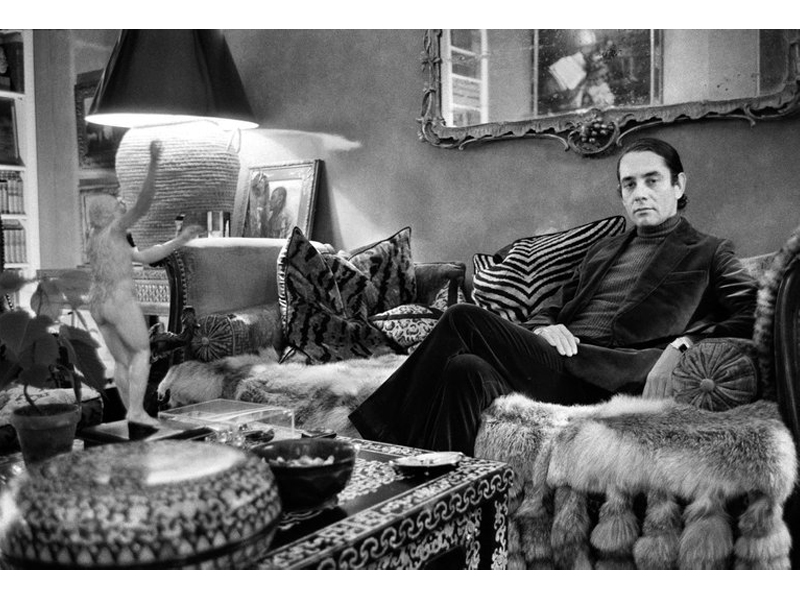 Kenneth Jay Lane, the designer and bon vivant who built a global business from glittering acts of unabashed deception, producing fake and junk jewelry—or, as he liked to say, tongue in cheek, "faque" and "junque"—has died at his home in Manhattan. He was 85.
He came to be regarded as the first American jewelry designer to make it not only acceptable but also chic to wear fake jewelry, and in reaching that plateau he transformed himself into a high-society, jet-setting businessman with a lifestyle that was anything but cheap.
---
OBITUARY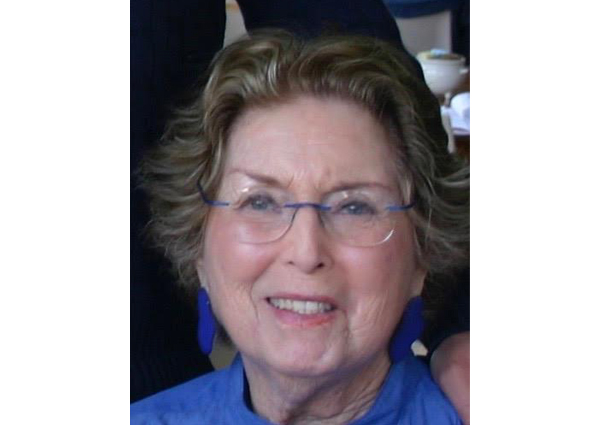 Daphne Farago passed away peacefully in Delray Beach, Florida, on July 23, 2017. She was born March 9, 1924 in Johannesburg, South Africa, the elder daughter of Hyman and Rachel (Berkowitch/Davis) Arcus.
Daphne's love of the arts inspired her as a docent at the Rhode Island School of Design Museum of Art in the early 1960s, the college where Peter, her husband, had earned a textile engineering degree. A self-taught collector, she initially focused on American folk art and furniture. By the mid 1970s, Daphne was highly regarded in the field. She eventually donated her collection to the RISD Museum of Art, which established an exhibition center in her name.
She began a new second collection of contemporary craft, specializing in jewelry, glass, ceramics, fiber, and furniture. In recent years, she donated hundreds of works to the Museum of Fine Arts, Boston, which established the Daphne and Peter Farago Gallery to memorialize the gifts. As a collector, she was known for her discerning eye and her ability to identify the most important work of emerging artists who became leaders in their fields. She favored lyrical forms inspired by the essential beauty and curiosity of the human experience. It was her desire to share her vision with the public through her donations to museum collections.
---