Art Jewelry Forum is pleased to share the news that members of our community find noteworthy. Is something missing? The success of this compilation of compelling events, exhibitions, and items of interest to the jewelry community depends on YOUR participation.
If you're a member of AJF, you can add news and ideas to the monthly report by going here. If you aren't a member, but would like to become one, join AJF by making a donation.
ANNOUNCEMENT
Lisbon-based maker Marta Costa Reis has written an article about AJF's upcoming trip to Portugal for Umbigo (Bellybutton), an art and culture print magazine published quarterly with a daily updated online presence. In the article­­­­, you'll get a glimpse of some of the exhibitions and activities we'll be enjoying during our trip. Marta will write two more articles for Umbigo—about Cristina Filipe's exhibition and book.
ANNOUNCEMENT—Award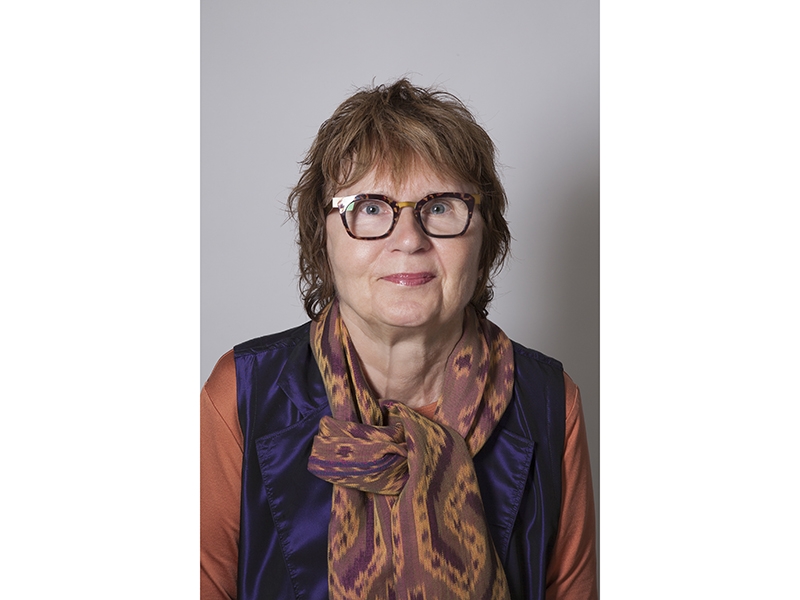 Nancy Worden was awarded a SOLA (Support Old Lady Artists) Award. The unrestricted award of $3,000 is given annually to Washington State female-identified visual artists, age 60 or over, who have dedicated 25 years or more to creating art. The SOLA awards were founded by artist Ginny Ruffner, and are funded by generous community support.
ANNOUNCEMENT—Jeweler seeks GoFundMe support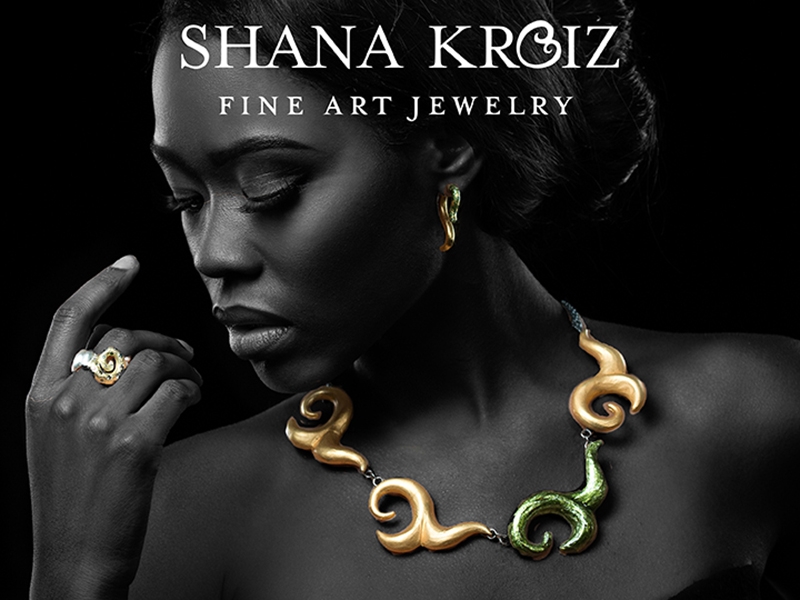 Shana Kroiz been selected as the official jewelry designer for Carlous Palmer Designs for Paris Fashion Week. Kroiz has teamed up with the fashion designer and a textile designer to participate in Paris Fashion Week this September. This is a great opportunity to take sculptural art jewelry to the runway in Paris. It's an expensive endeavor, as the cost of participating is quite high and the entire team will need to travel to Paris with support staff to help with everything from documenting the journey to maximizing exposure through social media and meetings and additional exhibitions while in Paris, so they've started a GoFundMe campaign to raise money. Kroiz's hope is to help bring awareness of fine art jewelry to the fashion industry.
ANNOUNCEMENT
Artists seeking support to research their creative practice and create a new body of work now have two more opportunities for funding. The Center for Craft recently announced two $20,000 Craft Research Fund Artist Fellowships as the newest part of their longest-running grant program, the Craft Research Fund. These fellowships expand the definition of "research" and make funds available to mid-career artists for projects that would not otherwise be possible, culminating in an exhibition of new work at Center for Craft's gallery in downtown Asheville, North Carolina, and a presentation of their research at an upcoming symposium. Mid-career artists, artisans, designers, makers, sculptors, and others who identify their practice within the field of craft are invited to submit proposals by October 1, 2019, through a process that combines both external nominations and self-nominations. Apply here.
MUSEUM EXHIBITION—Closing soon
Jewelry artist Karen Pontoppidan has actively tested the boundaries of the jewelry field and expanded its imagery and conceptual frameworks for two decades. She challenges the standards of jewelry art by using materials and motifs originating in everyday life or other artistic fields. She examines value, status, and prestige, often from a critical or ironic angle.
In her retrospective exhibition, The One Woman Group Exhibition, Pontoppidan is critical of the notion that an artist's design language can or should be uniform. The title of the exhibition refers to a group exhibition and in the exhibition texts her collected works are presented as if they were made by several different artists. Ellen Maurer-Zilioli curated the exhibition, and it's displayed in collaboration with Museum Villa Stuck, in Munich. At RIAN Design Museum, in Falkenberg, Sweden, through August 25.
MUSEUM EXHIBITION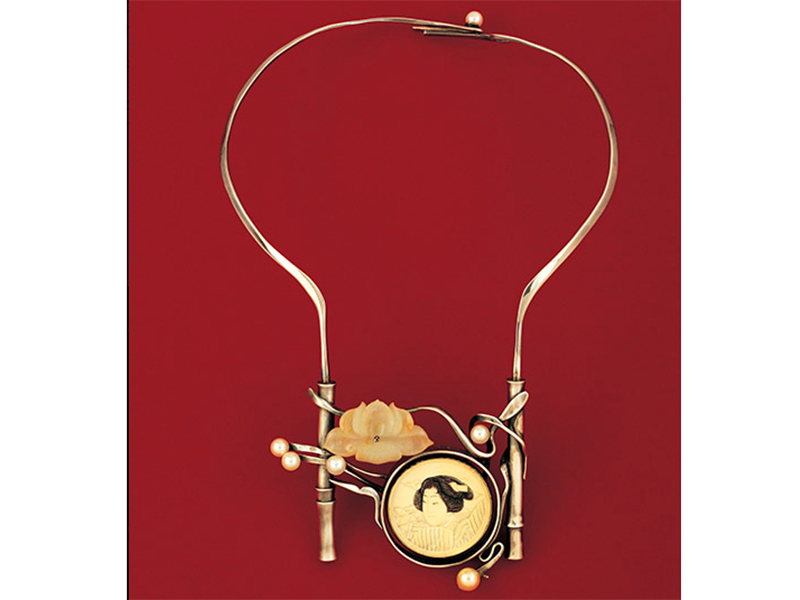 When renowned Northwest jeweler Ron Ho passed away in 2017, he left a treasure trove of his own writings, letters, images, paintings, and objects. Ron Ho: A Jeweler's Tale collects many of these items, offering a glimpse into what made Ho a treasured artist, educator, friend, and creator of some of the most highly sought after contemporary jewelry in the Northwest and beyond. The exhibition highlights the artist's creative explorations, the deep influence of his heritage, and his masterful ability to tell a story. Selected works from Ho's decades-long career, as well as artifacts from his personal collection, are displayed alongside drawings and notes that illuminate his creative process.
In addition to key items from Ho's life, the exhibition offers visitors the opportunity to step directly inside the artist's world by including a full reconstruction of his studio, where visitors can see the books that inspired him, his worn tools and jeweler's bench, and the precious found art objects from around the world waiting to be used in his next piece—all just as he left it. At the Bellevue Arts Museum, in Bellevue, WA, USA, through September 15, 2019.
EXHIBITION—Closing Soon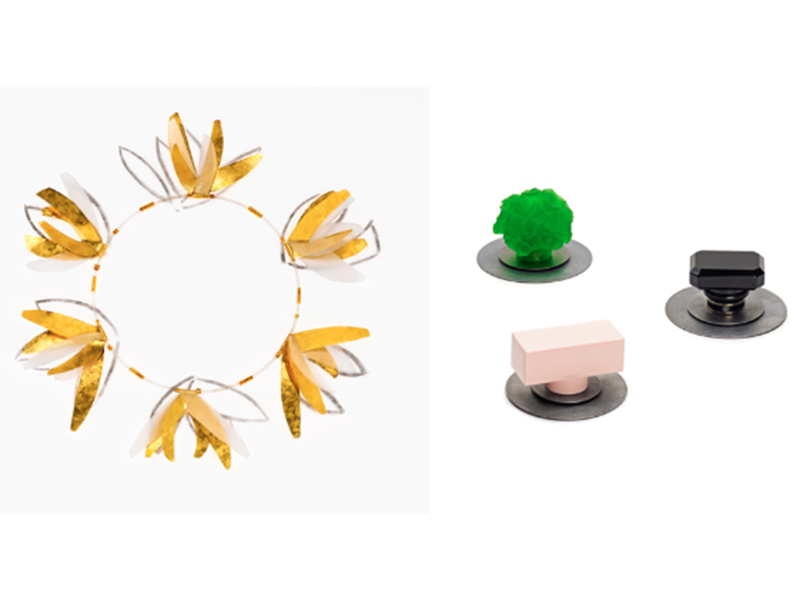 With the presentation Dagmar Stühler. Dorothea Förster. Jewelry, the Deutsches Goldshmiedehaus Hanau juxtaposes jewelry by two goldsmith artists. The contrasting works of art and design show different approaches and positions within contemporary jewelry art, allowing the works to enter into an interesting dialogue with each other. Förster shows her works in a jewelry installation; photos, drawings, and texts accompany the jewelry and occasionally let it appear in a completely new context. Stühler also puts drawings and photos aside for her pieces of jewelery, which illustrate the inspiration and creation process.
Stühler studied gold and silversmithing at the Academy of Fine Arts in Munich with Professors Franz Rickert and Hermann Jünger. In addition to her independent activity as a goldsmith, she ran a gallery with unusual avant-garde jewelry in Berlin for 18 years. Today the artist lives and works in Munich. Förster, meanwhile, attended the goldsmith master class with Prof. Rüdiger Lorenzen at the Staatliche Zeichenakademie Hanau after completing her studies at the Goldschmiedeschule Pforzheim. Although she works exclusively with silver and gold in thin material thickness, her pieces receive a plastic effect through the collage-like arrangement and superimposition of the individual parts. In addition to traditional precious metals, the jewelry designer also uses stainless steel or acrylic. Overpaintings made of acrylic paint or punched out elements of decorative tin cans set colorful accents and cancel out the strictness of the geometry.
At the Deutsches Goldshmiedehaus Hanau, in Germany, through August 15, 2019.
EXHIBITION
Using extremely sophisticated techniques, Pavel Opočenský works with stainless steel or titanium. He has belonged to the great avant-gardists of the Prague jewelry scene since the 1970s. On the occasion of his 65th birthday, the Deutsches Goldshmiedehaus Hanau presents ¾ of My Life, a comprehensive retrospective of the work of the Czech artist with nearly 200 pieces of jewelry and numerous supplementary design drawings.
Opočenský's versatile work stands for his very own style of design. In his numerous brooches, the material experiment is always in the foreground. It's not unusual for these materials to come from everyday products, which are given a completely new value by the artistic hand. The refined sanding techniques of jade and the special processing of wood and plastic are shown. It's always fascinating to see what he elicits from titanium, a material that is extremely difficult to handle. His results are not only wearable pieces of jewelry, but go far beyond that as jewelry sculptures. At the Deutsches Goldshmiedehaus Hanau, in Germany, through October 17, 2019.
MUSEUM EXHIBITION
Ulla and Martin Kaufmann have been creating jewelry and equipment for almost 50 years, initially with abstract flower shapes, then classically modern in their use of form, and in recent decades influenced by the study of sculptors such as Richard Serra and Eduardo Chillida. Both are goldsmiths and silversmiths, and together they have had a studio in Hildesheim since 1970. The central role of her work, with some surprising forms, is the forged volume. The exterior, interior, and open spaces of her works always play with form and function. In addition to many awards, Ulla and Martin Kaufmann were last awarded the Bavarian State Prize in 2018 for their project Cubes in Motion. The exhibition Nur Blech—Ulla + Martin Kaufmann (Almost Nothing— Ulla + Martin Kaufmann) shows a cross-section of the couple's rich work. At Schmuckmuseum Pforzheim through November 3, 2019.
MUSEUM EXHIBITION
Tiff Massey: A Different World is a solo exhibition by the interdisciplinary artist and metalsmith Tiff Massey—winner of the Susan Beech Mid-Artist Grant—and the first exhibition of Massey's artwork in Texas. It showcases three bodies of work that reference the material culture of nostalgic pasts, from 1980s hip hop to African hair braiding. Informed primarily by jewelry, Massey's diverse artistic practice deftly renders her observations on race and class in contemporary American culture. The exhibition focuses on the artist's colossal steel sculptures of chains and rings, alongside intricately braided crimson neckpieces and accompanying portraits. Themes in the exhibition span cultural appropriation, authenticity, and the diasporic legacy of "bling." At the Houston Center for Contemporary Craft through September 1, 2019.
MUSEUM EXHIBITION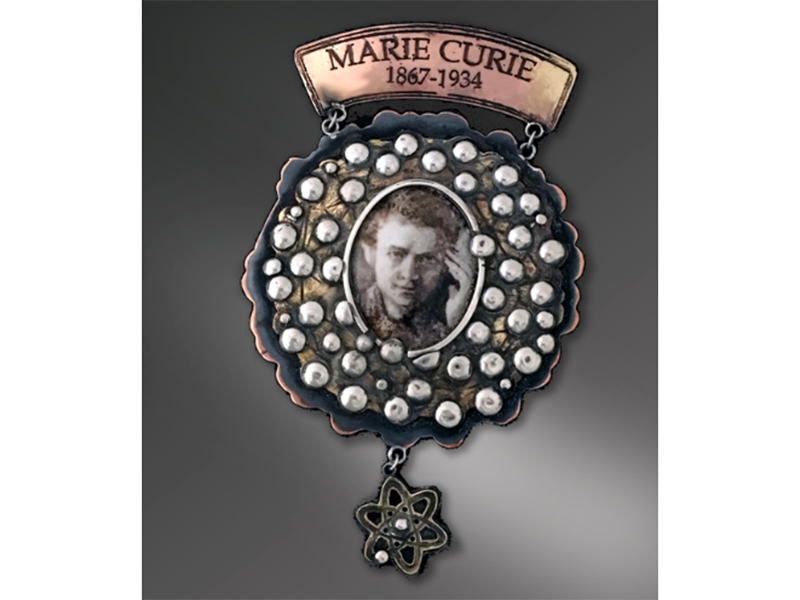 A solo exhibition by interdisciplinary artist Mana Hewitt, titled Persistence, presents over 50 commemorative medals that recognize the courage and perseverance of women throughout history who have challenged societal perceptions and worked to improve conditions for all. Hewitt created the series to "familiarize and instruct, lest we forget the women that have forged a path to give us voice today." Each medal is unique and reflects some aspect of the individual portrayed, whether through portraiture, quotes, or biographies. Made of etched brass, copper, sterling silver, and enamel, they're presented in either a glass domed vitrine or a framed shadow box. As medals are meant to be worn, every piece includes a clasp, so that it may be fastened or hung. At 701 Center for Contemporary Art, in Columbia, SC, USA, through September 8, 2019.
MUSEUM EXHIBITION
Adorn: Jewellery, The Human Story brings together objects from various collections to reveal the jewelry worn by the people of the region of Essex through time. From Bronze Age torcs to modern bling, people have adorned themselves with jewelry for thousands of years. What hidden stories do these objects hold, and why do we still choose to express ourselves in this way? Meet modern makers and local people to discover the inspiration and personal stories of love, friendship, loss, and status behind the jewelry we wear. Features loans from the British Museum and other major collections. At Colchester Castle Museum, Essex, UK, through February 16, 2020.
MUSEUM EXHIBITION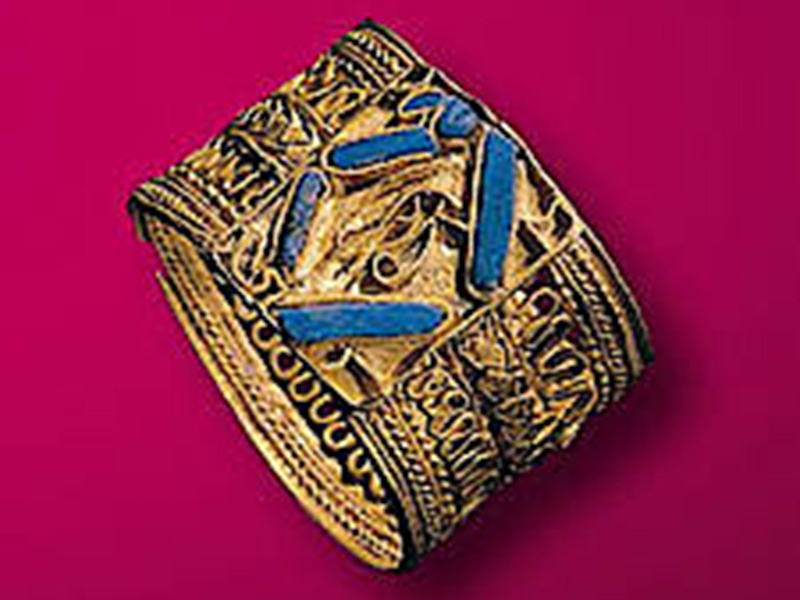 Few civilizations have been as rich and as enduring a source of fascination as the advanced civilization of ancient Egypt. Pharaohs' Gold: 3,000 Years of Ancient Egypt comprises 160 individual exhibits, presenting an exceptional array of golden treasures of ancient Egyptian origin. The exhibition marks the first time that the pieces have been showcased in this way. It therefore offers an entirely new perspective on gold in ancient Egypt and the enormous religious and symbolic power that was attributed to it. Gold is enduring, indestructible. It is the symbol of eternity and, to ancient Egyptians, the holiest of all metals, so much so that they referred to it as the "flesh of the gods." At the Weltkulturerbe Völklinger Hütte, in Völklingen, Germany, through November 24, 2019.
MUSEUM EXHIBITION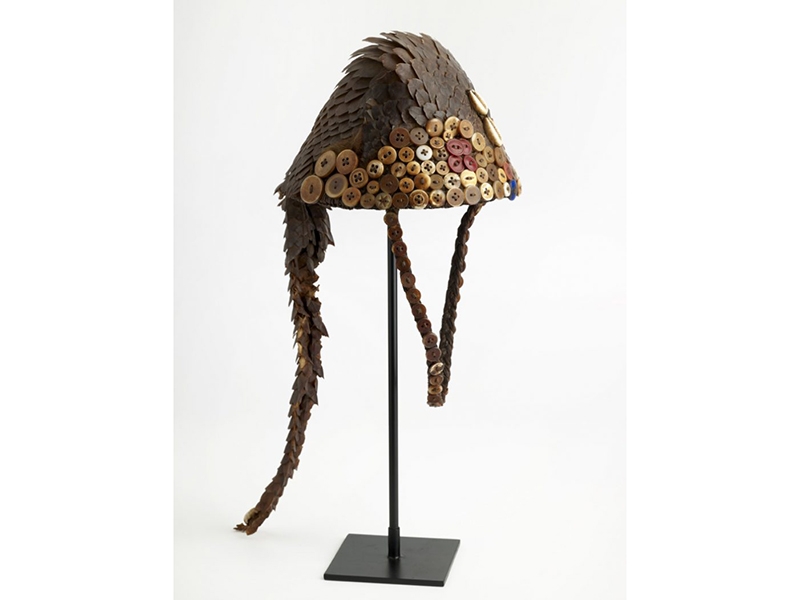 This isn't a jewelry exhibit, but you may enjoy it anyway. For more than 20 years, Antoine de Galbert built a collection of more than 500 headdresses from outside Europe. Donated to the Musée des Confluences in 2017, these objects are windows onto an amazing cultural diversity. Currently on show in the museum's largest room, the exhibition, called Headdresses from around the World, invites you to explore 20 or so tables that group the headdresses together by theme, such as feathers of the Amazon, wedding headdresses, and symbols of power, in order to understand their uses. Includes a comb from the Iban people of Borneo, a beaded royal headdress from the Yoruba, and a tiara from the Miao people. At the Musée des Confluences, in Lyon, France, through March 15, 2020.
GALLERY EXHIBITION
In Building on the Body: Identity, Materials, Jewelry, architecture is seen in a new way as it melds with the human body. This exhibition brings together artists from around the world who use industrial and construction materials to create micro structures that highlight the unique architectural aspects of jewelry and the body it adorns. Through this process, the jewelry takes on a new form and becomes a wearable piece of architecture.
Architecture is often associated with the industrial construction of buildings; however, in Building on the Body, 15 designers from Asia, Europe, and the United States come together to challenge this concept. Using the body as a foundation, the designers create breathtaking visual stories that often reflect the individual wearers' urban identities. The exhibiting artists use industrial materials used in construction, from concrete and steel to corrugated cardboard, to celebrate the human body and the expression of one's identity through ornamentation using the visual language of urban construction. Features work by Tiff Massey, Demitra Thomloudis, Kat Cole, and Marina Stanimirovic, among others. At 108|Contemporary, in Tulsa, OK, USA, through September 22, 2019.
This exhibition has three associated events, two of which are by artists exhibiting in the show: a gallery talk by Demitra Thomloudis (August 1, 6 p.m., at 108|Contemporary); a jewelry workshop led by the show's curator, Erin Rappleye (August 10, 1:30–3 p.m., at TCC McKeon Center for Creativity, Metalsmith Studio, 910 S Boston Ave, Tulsa, OK 74119); and a talk by visiting lecturer Kat Cole (August 30, 7 p.m., at Tulsa City County Library, Downtown Branch).
GALLERY EXHIBITION
Buckle Expo: Selections from the 2019 World Championship Belt Buckle Competition shatters expectations of contemporary craft, utilizing nontraditional materials such as 3-D printing, leather, poker chips, manta teeth, vintage dollhouse tins, auto body paint, and coral. "It's a fun play on what the buckle can be," says Bryan Petersen, who founded the competition. "But it also asks, 'What is contemporary craft?' And I believe it's taking advantage of all these diverse mediums." Since its founding in 2012, the competition has sought to upend outdated stereotypes. Utilizing the belt buckle as canvas, artists crafted compelling visual structures that comment on an array of themes: gender, mortality, politics, technology, and much more. At Form & Concept, in Santa Fe, NM, USA, through October 12, 2019.
GALLERY EXHIBITION—Closing Soon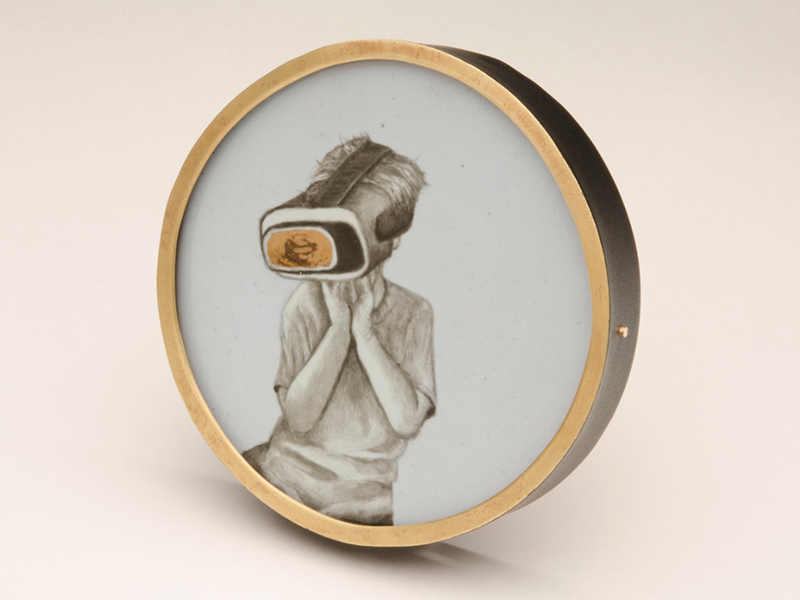 For thousands of years, artisans around the globe have been using gold and other metals to imbue objects with an elevated sense of significance and value. Attracting the viewer's eye with their unparalleled ability to capture and reflect light, precious metals often carry connotations of the otherworldly and divine. In the group exhibition Gilded, at Abel Contemporary Gallery, in Stoughton, WI, USA, artists working in a wide range of three- and two-dimensional media employ gilding and other metalwork techniques to play off of this practice's rich history. Includes works by Kelli Hoppmann, Paul Nitsche, Alicia Czechowski, Richard Jones, Ryan Myers, Melanie Sherman, Reid Schoonover, Craig Clifford, Jill Baker Gower, Erica Schlueter, Ali Kauss, Jessica Calderwood, and Juliane Shibata. Through August 11.
CALL FOR ENTRY—Award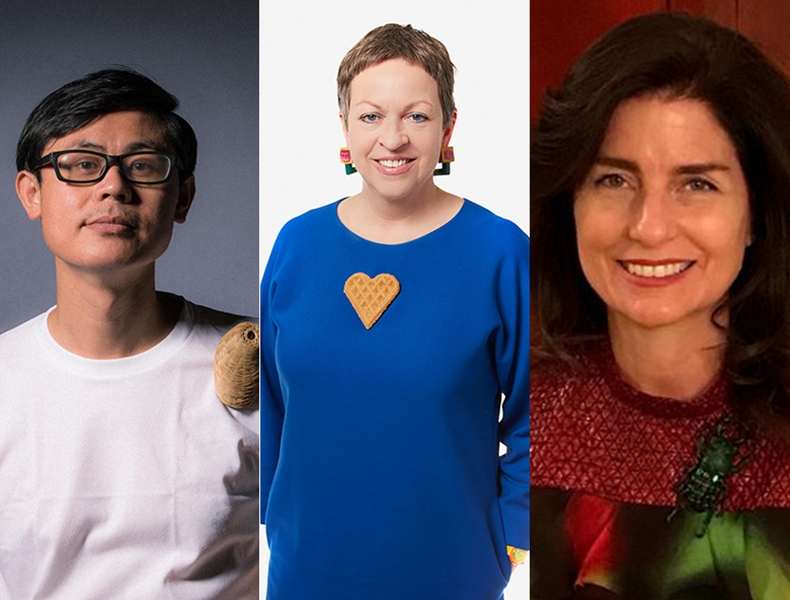 Art Jewelry Forum (AJF) is pleased to announce the 2020 Young Artist Award (formerly the AJF Artist Award) guidelines and jurors. Applications are now being accepted through January 12, 2020. Read the press release for more info and application guidelines.
CALL FOR ENTRY—Award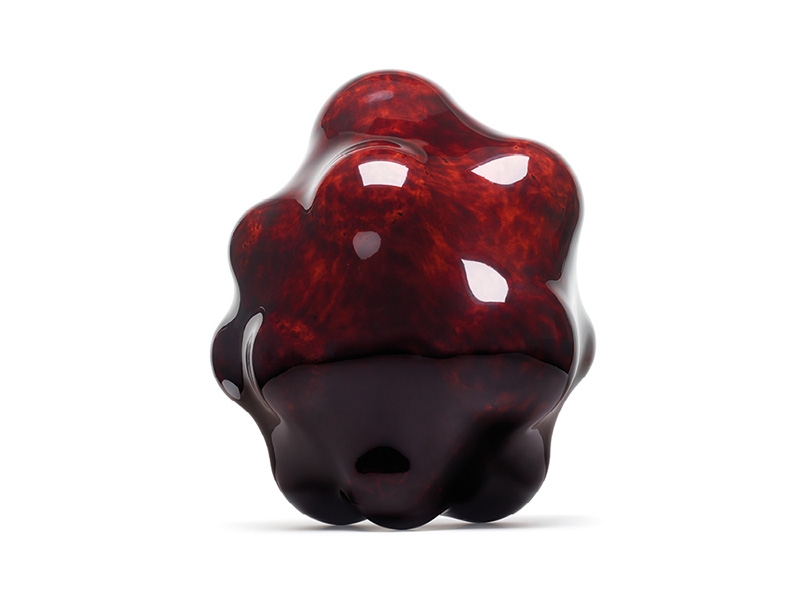 Submit your application now to the Loewe Craft Prize. The prize is €50,000, to be awarded in 2020. Entries must be submitted through the Loewe Foundation's webpage by October 30, 2019.
POSITION OPEN
The Royal Academy of Fine Arts Antwerp department of Jewellery Design, Gold and Silversmithing seeks a new colleague! Read the full job description, requirements, and other information from the university. (In Dutch.)
JEWELRY IN THE NEWS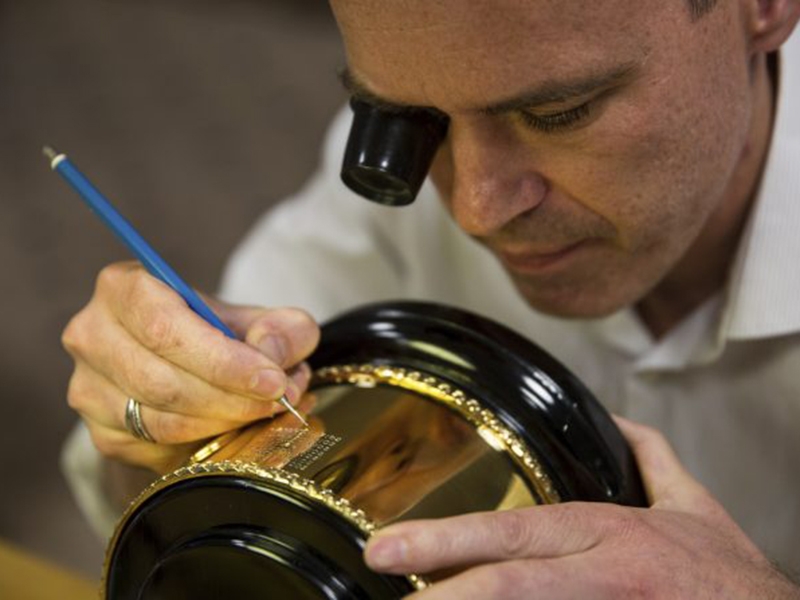 Wimbledon is considered the most prestigious tennis title in the world, and its trophies are the most coveted within the sport. In this article from The Adventurine, Emmet Smith of Rebus talks about working on the championship trophies. He and his team help keep the practice of engraving alive on signet rings, pendants and cuff links emblazoned with heraldic and family crests and other motifs—as well as the aforementioned trophies.
JEWELRY IN THE NEWS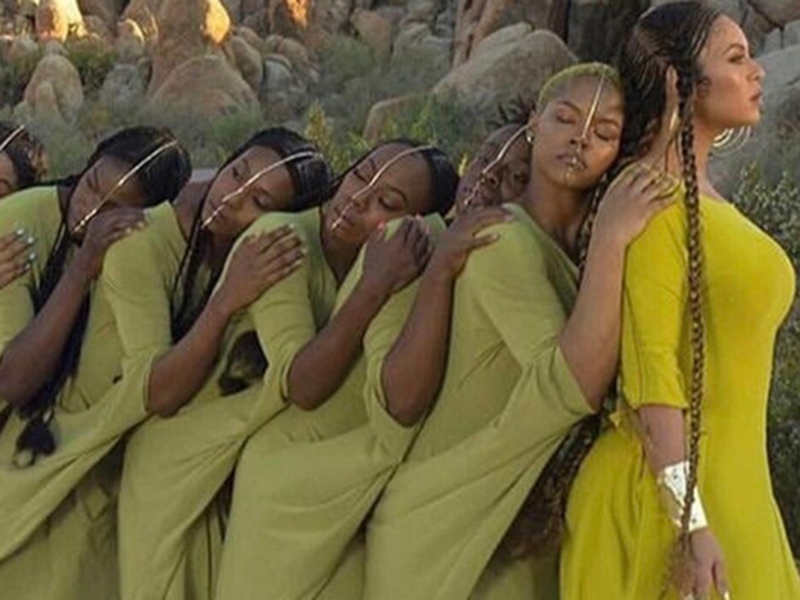 Work by an Austin-based jeweler named Nina Berenato was used in a music video by Beyoncé, as reported by FOX 7 Austin. The singer dropped her "Spirit" video recently. The video features face masks made by Berenato; you can see one at the 3-minute mark, approximately. Berenato's designs were on display in The Shiny Squirrel, a showroom in New York City, when she was asked by Beyoncé's team to design the jewelry for the music video.
JEWELRY IN THE NEWS
Also in The Adventurine, jewelers are designing hair accessories. While there has of course been a long history of hair ornaments, "it also makes perfect sense … to create a tie or scrunchie, because … those often end up on your wrist like a bracelet when you are ready to let your hair down."