May 2022, Part 2
There are so many reasons to purchase art jewelry… 
You got that hard-earned promotion—celebrate! 
You're experiencing a once-in-a-lifetime occasion—honor it. 
You wrapped up that major accomplishment—pay it tribute.
You want to mark the beginning of a new relationship or the end of one—commemorate it.
Perhaps it's an investment—do it!
It's the perfect piece to round out an aspect of your collection—pounce!
Or maybe it's as a treat for yourself—just because. 
Art Jewelry Forum's international gallery supporters celebrate and exhibit art jewelry. Our monthly On Offer series allows this extensive network of international galleries to showcase extraordinary pieces personally selected to tempt and inspire you. Take a look. You're bound to find a fantastic piece you simply have to add to your collection! (Please contact the gallery directly for inquiries.)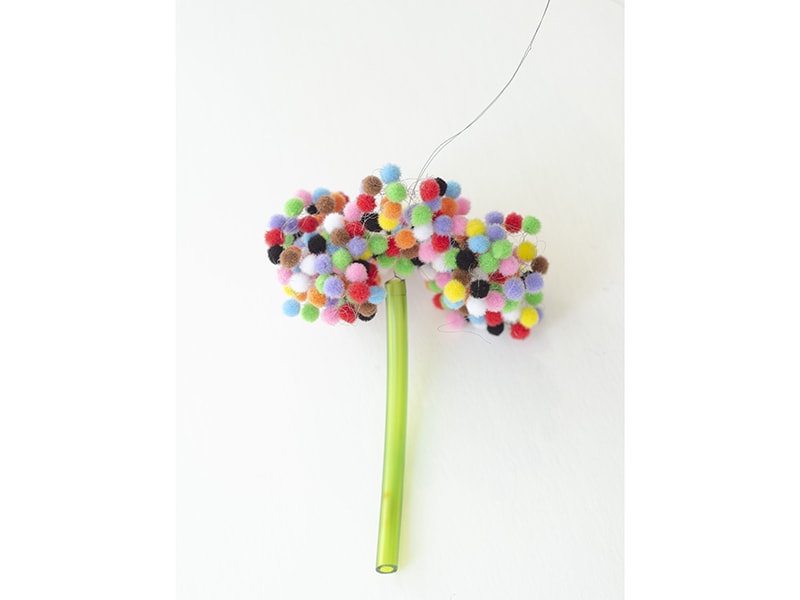 Gallery: Galeria Tereza Seabra
Contact: Tereza Seabra
Artist: Verena Sieber-Fuchs
Retail price: €300, plus shipping
Verena Sieber-Fuchs is an artist who explores crocheting techniques. By adding different ordinary objects/materials, she creates rich textures and sensual objects that can be seen and worn like jewelry, but most of all they are beautiful and exquisite objets d'art.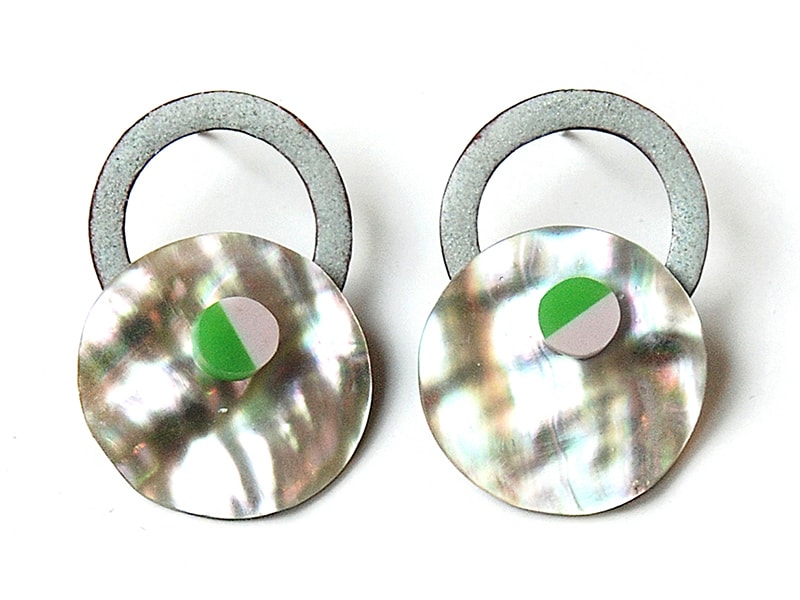 Gallery: Four Gallery
Contact: Karin Roy Andersson
Artist: Danni Schwaag
Retail price: €300
Danni Schwaag uses materials, colors, and shapes to make compositions that express feelings such as play, harmony, energy, and that tickling feeling of curiosity or inspiration—pieces perfect to wear on your earlobes.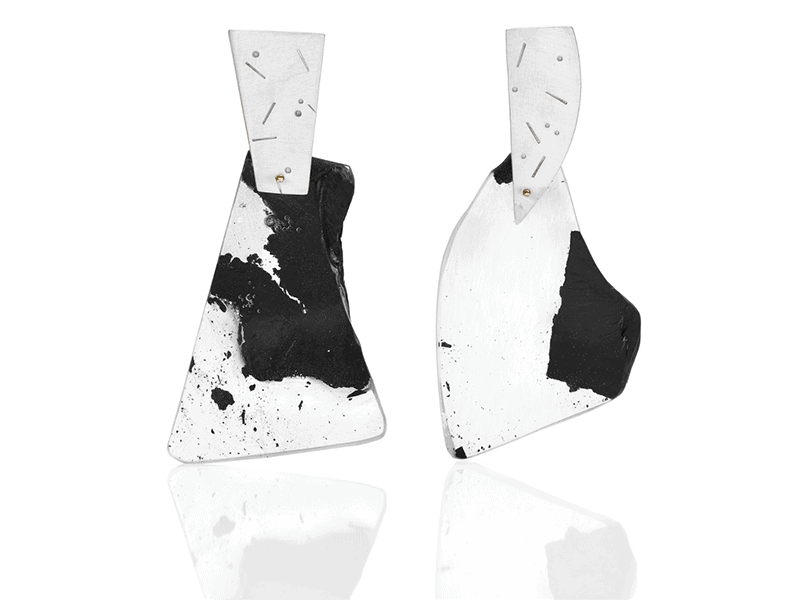 Gallery: Thereza Pedrosa Gallery
Contact: Thereza Pedrosa
Artist: Sara Barbanti
Retail price: €360
Sara Barbanti's research is based on the relationship between different materials and how they highlight each other through dialogue. In this creative process, contrast is essential. Combining complex organic forms with linear geometric shapes, poor materials with precious materials, light with darkness. The spontaneity of form and composition are fundamental elements in the artist's research. Imperfection becomes a strength and fragmentation conveys a feeling of completeness.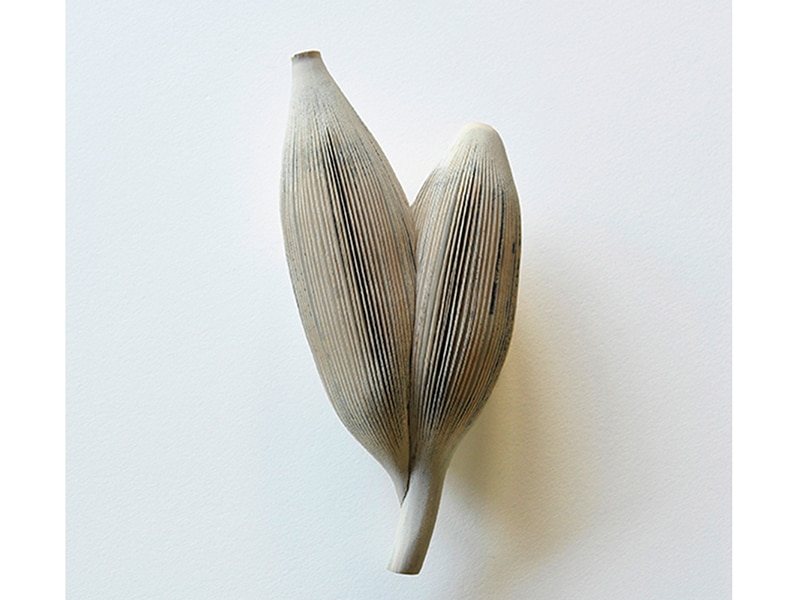 Gallery: Galerie Noel Guyomarc'h
Contact: Noel Guyomarc'h
Artist: Michihiro Sato
Retail price: CAN$860
Michichiro Sato, based in Fukui, Japan, studied at Porfzheim University and received his MFA from the National Academy of Art in Oslo. Often described as sensitive, fragile, and poetic, the artist's paper works are challenging to execute. Inspired by Japanese flora, his works pay homage to the nature that surrounds him.
Gallery: Baltimore Jewelry Center
Contact: Shane Prada
Artist: Andy Lowrie
Retail price: US$575
Andy Lowrie is an Australian maker currently based in Baltimore, MD, where he is a teaching fellow at the Baltimore Jewelry Center. Working with adornment and decoration in relation to the body, he makes sculptural and wearable objects, works on paper, and paint-based installations. He pursues contemporary expressions of jewelry-making that embrace a theatrical and reflexive exploitation of material and process. In acts of mark-making, surface manipulation, and erasure, he explores the potential of process as metaphor. Utopia is a recent brooch in an ongoing series in which he reimagines destructive processes as generative ones.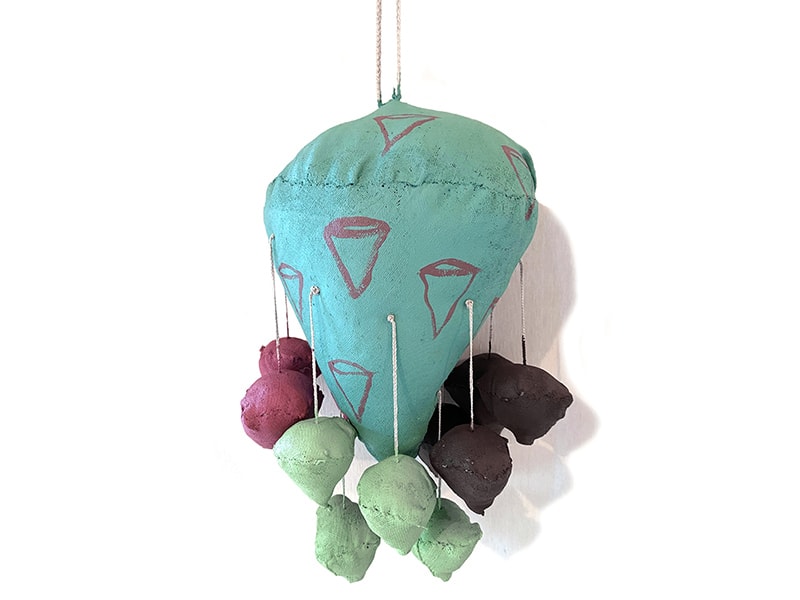 Gallery: Ornamentum
Contact: Stefan Friedemann
Artist: Lisa Walker
Retail price: US$4,400
Lisa Walker created this pendant for her first solo exhibition with Ornamentum. The materials are homey and soft, the colors pleasing… the forms pay tribute to diamonds, yet the large scale and whimsy in the composition lead one to question—is it an homage or a caricature of the traditional icon of jewelry?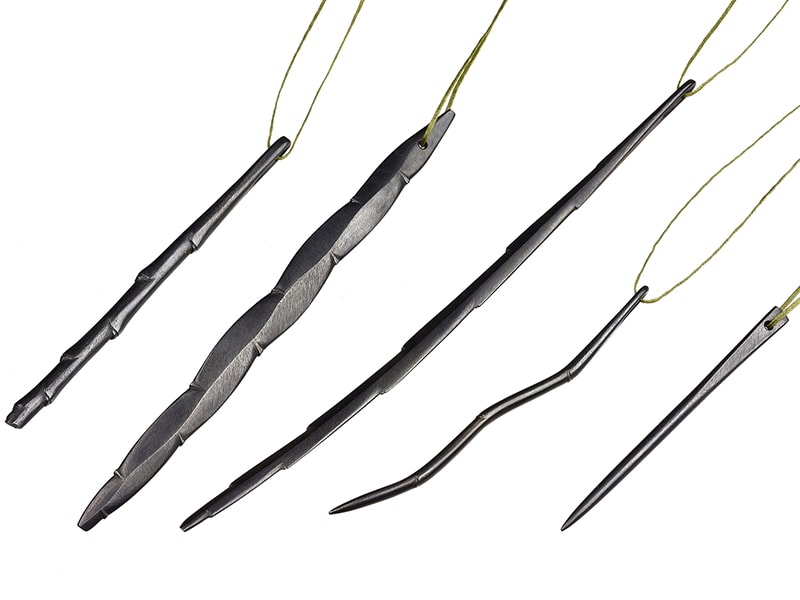 Gallery: Fingers Gallery
Contact: Lisa Higgins
Artist: Debbie Adamson
Retail price: NZ$150–$410
To borrow a quote from Kobi Bosshard, "I make things so that I can see what they look like." Debbie Adamson spent time living and working alongside Bosshard in 2012. "It may sound superficial, but I guess the reason it appeals to me is because regardless of what I am trying to achieve, I generally make things to try and find out. I'm curious—curious about our culture. The things we call craft, the things we call art, and the things that influence our sense of identity—these ideas all interest me. I'm also interested in the idea of not knowing, the way you can stumble across something obvious you never thought of completely by accident, or go in a direction that takes you somewhere you didn't expect."
Gallery: Galerie Spektrum
Contact: Jürgen Eickhoff
Artist: Jürgen Eickhoff
Retail price: €350
A nice pin.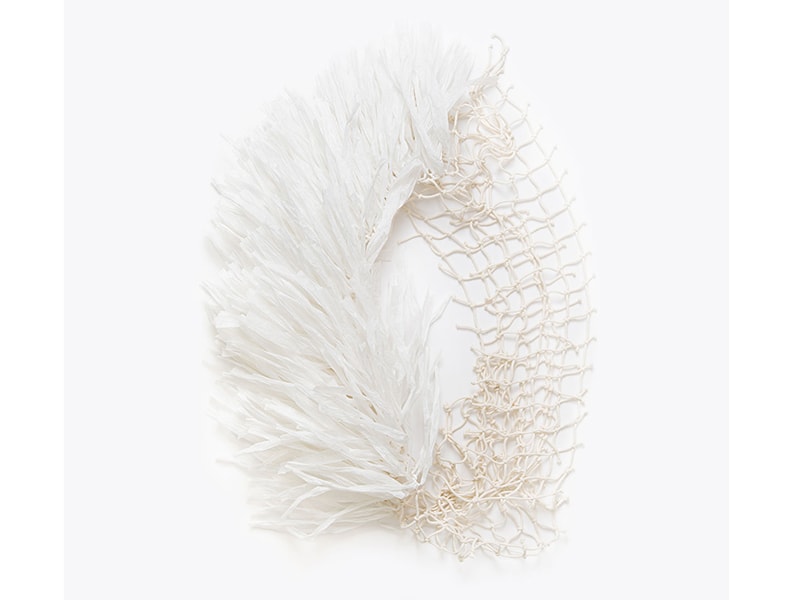 Gallery: Galeria Reverso
Contact: Paula Crespo
Artist: Joana Santos
Retail price: €340
Knit consists of a material essay on the search for the jewelry object that becomes, at the same time, a reason for contemplation and a wearable piece. Joana Santos presents us with the static choreography of an unusual piece of jewelry, which, based on the same geometric matrix, unfolds at different times. Inert body. Adornment. Masterpiece. What is at stake is the plasticity of the plot, a network of relationships, which is shaped by and in the exhibition device. "Its strength lies in the possibility of doing and undoing, in the creation of empty spaces, openings and porosities, which reveal and transform themselves into new identities." The piece is part of a series called Trama. Stripped of an anthropomorphic body, Trama affirms the problematic relationship between contemporary jewelry creation and the body that commonly wears, transports, and displays it. This body is an object that can be typified and a living showcase of social, political, and cultural codes.