November 2022, Part 2
If you're a member of AJF at the Silver level or above, you can add news and ideas to this bi-monthly report by going here.
Not a member? Join AJF here. Listings gathered with assistance from Carrie Yodanis.
APPLY FOR THE $20,000 SUSAN BEECH MID-CAREER GRANT
Open to makers aged 35­–55. The proposed project should be about jewelry, loosely defined. Deadline: January 8, 2023. Get info and guidelines here.
---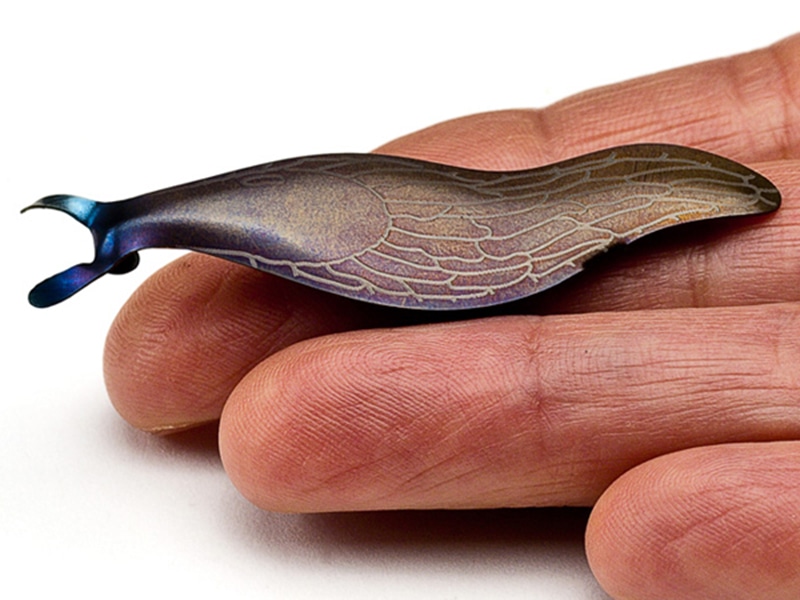 GET A SPECIAL COLLECTOR'S EDITION PIN WHEN YOU DONATE TO FUND AJF'S FUTURE!
As a thank you gift, when you donate $150 or more you'll receive an AJF exclusive Collector's Edition Pin by emiko oye, Lola Brooks, Ted Noten, Hanna Hedman, or David Bielander (his pin is shown at left), while supplies last. It's win-win—our way of acknowledging your generosity and helping you expand your jewelry collection! Give here.
---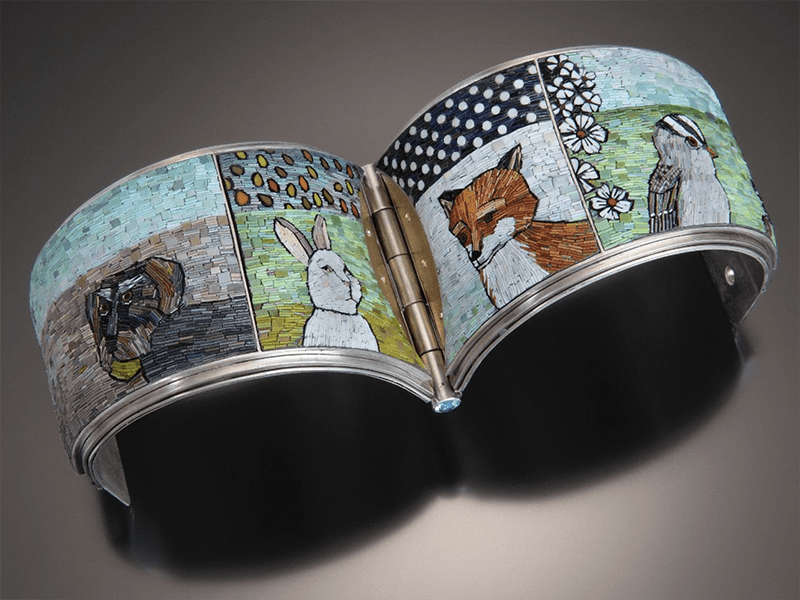 FEEL LIKE SEEING A JEWELRY SHOW?
Find these listings and many, many more on our dedicated exhibition page:
Leaf People and Chandeliers: Carolanne Patterson, at Jewelers'Werk Galerie through December 2, 2022
Summer Idyl: Cynthia Toops & Dan Adams, at Mobilia Gallery through December 3, 2022
Preziosa Young, at Galerie Door through December 11, 2022
---
HEAR HOW BEAUTY AND MEANING COMBINE IN ANTIQUE JEWELRY
Journalist and historian Beth Bernstein also discusses how antique jewelry is different from vintage jewelry what separates an enthusiast from a collector, and why collectors have different goals for their collections. Learn about it on the Jewelry Journey podcast.
---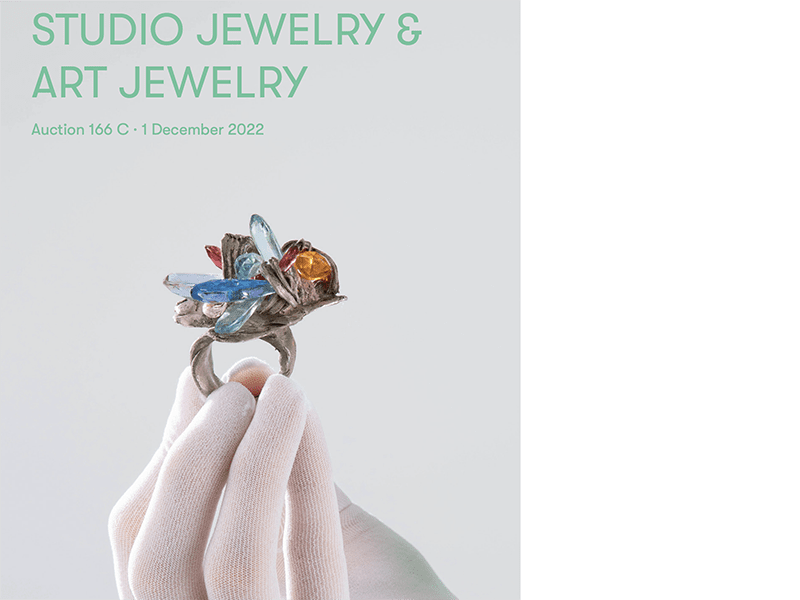 QUITTENBAUM AUCTION, DECEMBER 1, 2022: STUDIO JEWELRY AND AUTHOR'S JEWELRY 
Work by Emmy van Leersum, Wendy Ramshaw, Gerd Rothmann, Robert Smit, Hermann Jünger, Francesco Pavan, Karl Fritsch, Nikolaus Kirchner, Svenja John, Mari Ishikawa, Bernhard Schobinger, Noon Passama, Marianne Schliwinski, Daniel Kruger, Herman Hermsen, Ted Noten, Katja Prins, Giampaolo Babetto, Evert Nijland, Gijs Bakker, Pol Bury, Annamaria Zanella, Yoko Ono, Robert Indiana, Ron Arad, and so many other makers. Info.
---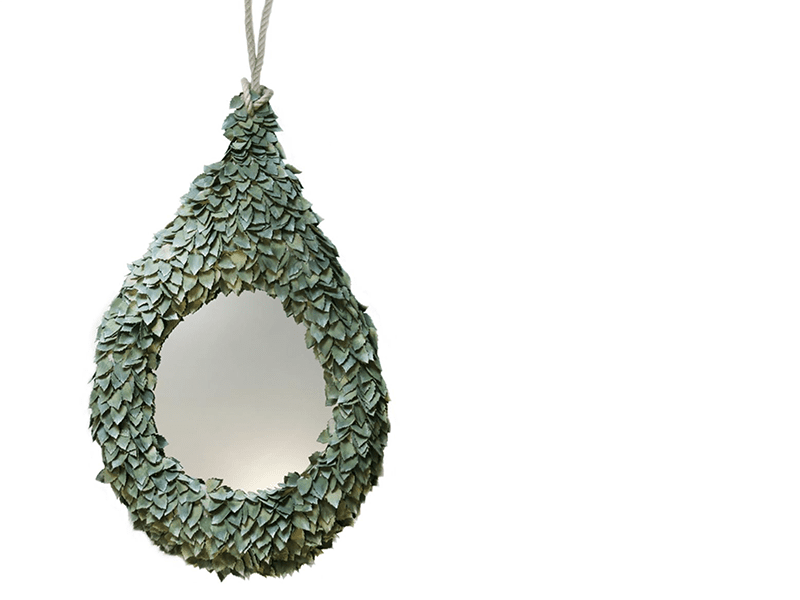 ORNAMENTUM, AARON DECKER, AND HANNA HEDMAN IN FORBES MAGAZINE
The article talked up the 11th edition of Salon Art + Design, the collectible design and art fair, held at New York's Park Avenue Armory earlier this month. Read it.
PAGES
Provides deeper insights into the influences and extraordinary work of Joyce J. Scott, astutely capturing the essence and spirit of this icon of contemporary art. Features dynamic images with scholarly essays from experts in their field, as well as museum curator's comments. Order from Mobilia Gallery, email or 617-429-5600. Info.
---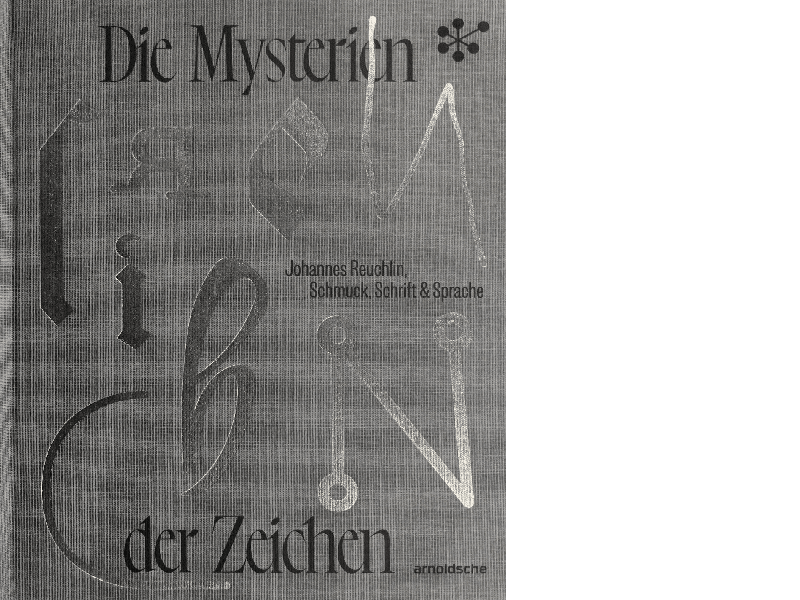 DIE MYSTERIEN DER ZEICHEN: JOHANNES REUCHLIN, SCHMUCK, SCHRIFT & SPRACHE
Johannes Reuchlin (1455–1522), the Pforzheim-born jurist, Hebraist, and religious philosopher, was one of the most important European humanists whose works marked the transition from the Middle Ages to the modern era. Edited by Matthias Dall'Asta and Cornelie Holzach. Info.
---
François Chaille details the history of the famous Parisian jewelry boutique—with its flagship store at 13 Rue de la Paix—and its contemporary renaissance. Info.
---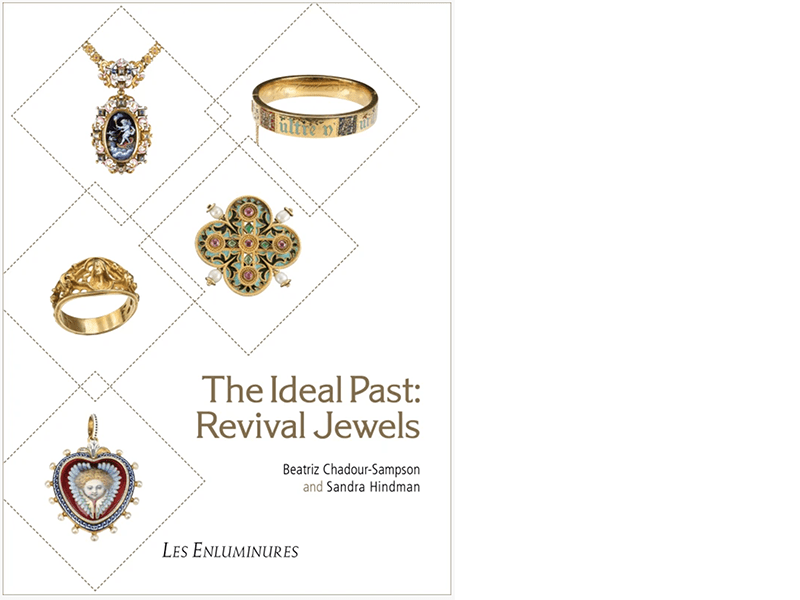 THE IDEAL PAST: REVIVAL JEWELS
Sixteen jewels by the most significant revival jewelers of the nineteenth century: Castellani, Wièse, Falize, Giuliano, and Froment-Meurice. By Sarah Hindman and Beatriz Chadour, who will serve as juror for the Susan Beech Mid-Career Grant. Info.
---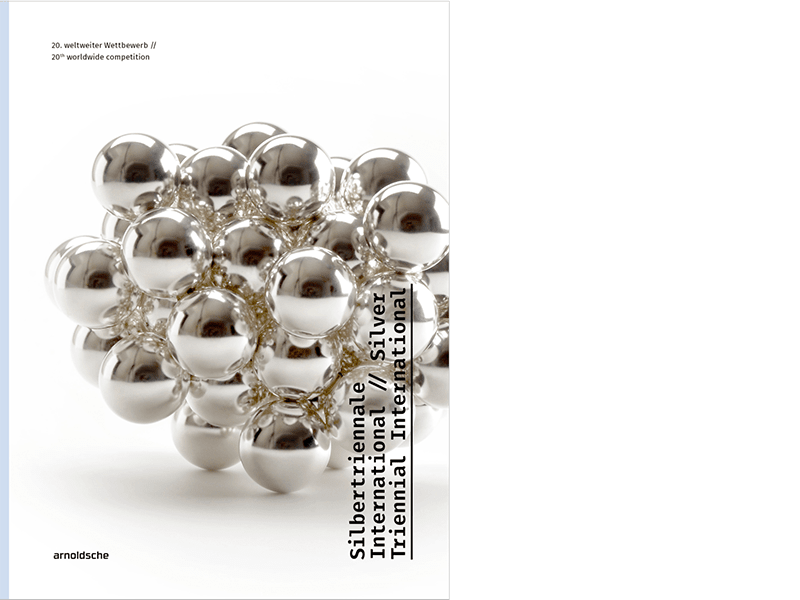 SILVER TRIENNIAL INTERNATIONAL: 20TH WORLDWIDE COMPETITION
Since 1965, the Association for Goldsmiths' Art and the German Goldsmiths' House Hanau has put on the triennial to promote contemporary silversmithing. See hollow- and flatware and free-form works by 121 silversmiths from 21 countries. A large number of the entries have a socio-critical and contemporary historical background. Info.
---
REPRINTED: WOMEN JEWELLERY DESIGNERS
Juliet Weir-de La Rochefoucauld celebrates designers from around the globe, throughout the twentieth century to the present day. Includes work by Coco Chanel, Paloma Picasso, Suzanne Belperron, Cynthia Bach, Vivianna Torun Bülow-Hübe, Margaret De Patta, Wendy Ramshaw, Angela Cummings, Marina B, Lydia Courteille, and Michelle Ong. Info.
INTERESTING LINKS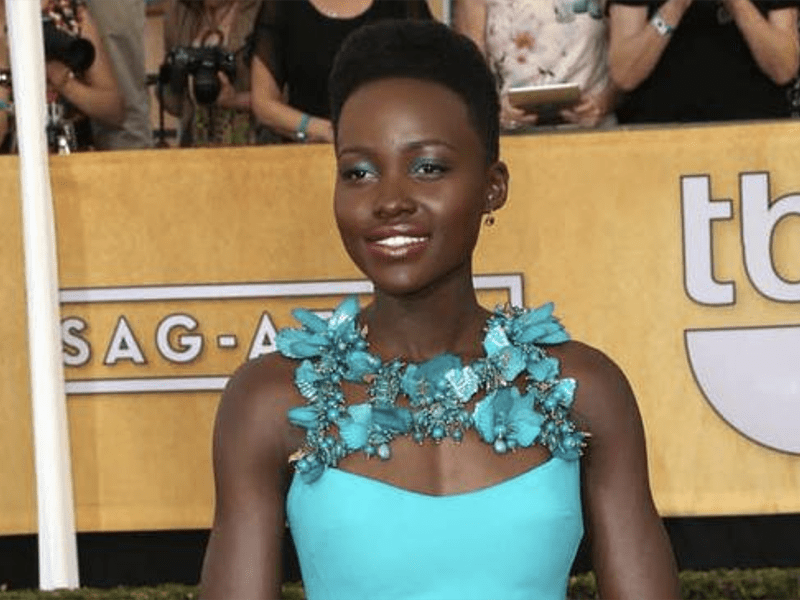 THE EVOLUTION OF VINTAGE JEWELLERY ON THE HOLLYWOOD RED CARPET, 1995–2005
Jewelry remains an understudied area of dress history. Written by curator Emily Stoehrer and published in The Journal of Dress History, this scholarly work explores the jewelry choices of actresses. Go here; the article starts on page 88.
---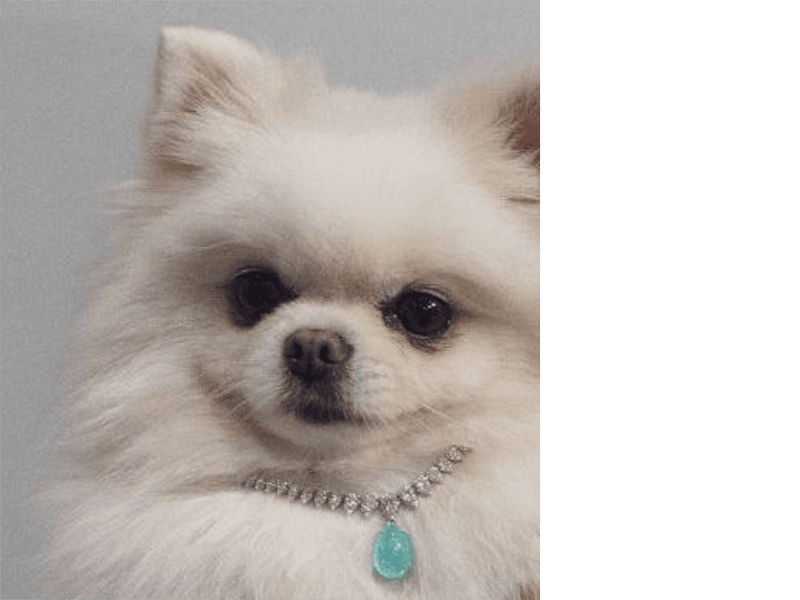 DOGS NEED JEWELRY, TOO
Looking for a holiday gift for the pooch who already has everything? How about a flawless diamond doggy necklace featuring a paraíba tourmaline pear-shaped pendant for €755,000? (Tip: Fifi and Spot would definitely rather wear art jewelry!)
---
RÖYKSOPP + TOM WOOD COLLABORATED ON A NEW JEWELRY COLLECTION
Inspired by the tracks and lyrics of Röyksopp's Profound Mysteries project, Tom Wood designed a minimal, sculptural series of jewelry including signet rings, chunky bands, and sleek wrist cuffs. Info.
---
PRADA LAUNCHED ITS FIRST FINE JEWELRY LINE
Called Eternal Gold, it is the first one made with 100 percent certified recycled gold by a global luxury brand, says the company. Seems to be about putting the logo front and center. Info.
---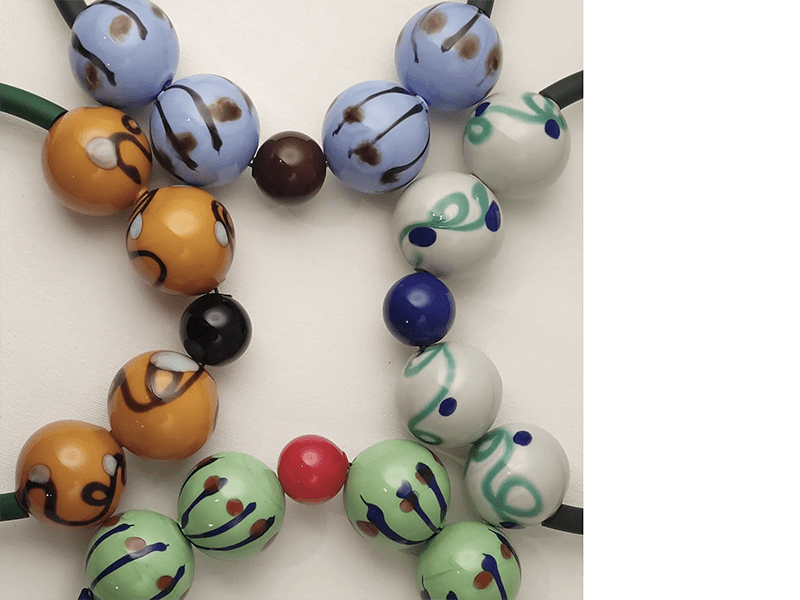 WATCH AN ARTIST MAKE GLASS JEWELRY
Featuring Caterina Zucchi, the video is in Italian.
---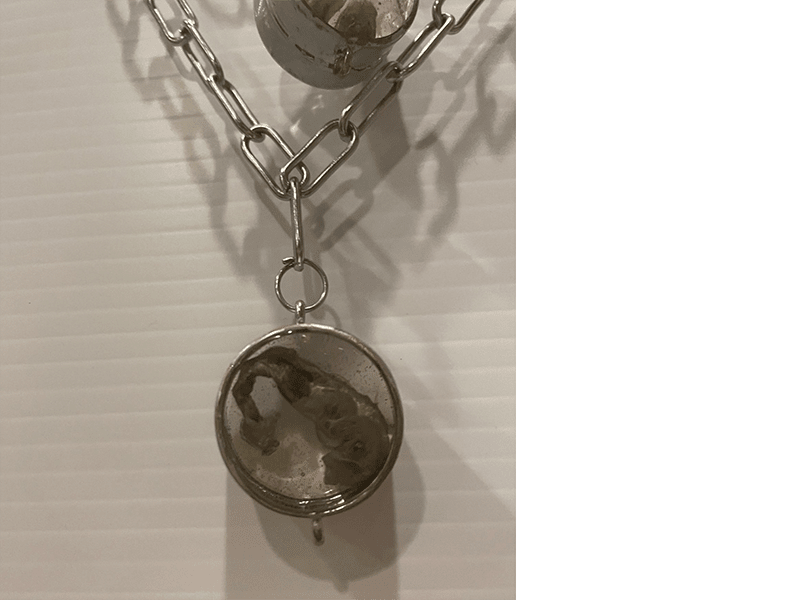 GROSS-OUT JEWELRY
This tops our icky listing from a few months back, which featured jewelry made from semen. This time it's a necklace made from fallopian tubes. Info … but do you really want it?