I've been trying to understand a trend, not just in art jewelry, but pop culture in general. The sharp, angular shapes of handguns and semi-automatic rifles as graphic black silhouettes or cheeky, bubblegum pink outlines are everywhere. T-shirts, decals, pendants and even cufflinks – guns, apparently, are 'in.'
Now I will be up front and confess my bias – not just against guns, but also against the most prominent method of their conveyance, the overused ironic silhouette. There was a time when I could like a nice set of antlers or a chandelier, but no more. Using clipart in wacky ways, absent of intent, is not clever. It's formulaic. We've hit full saturation.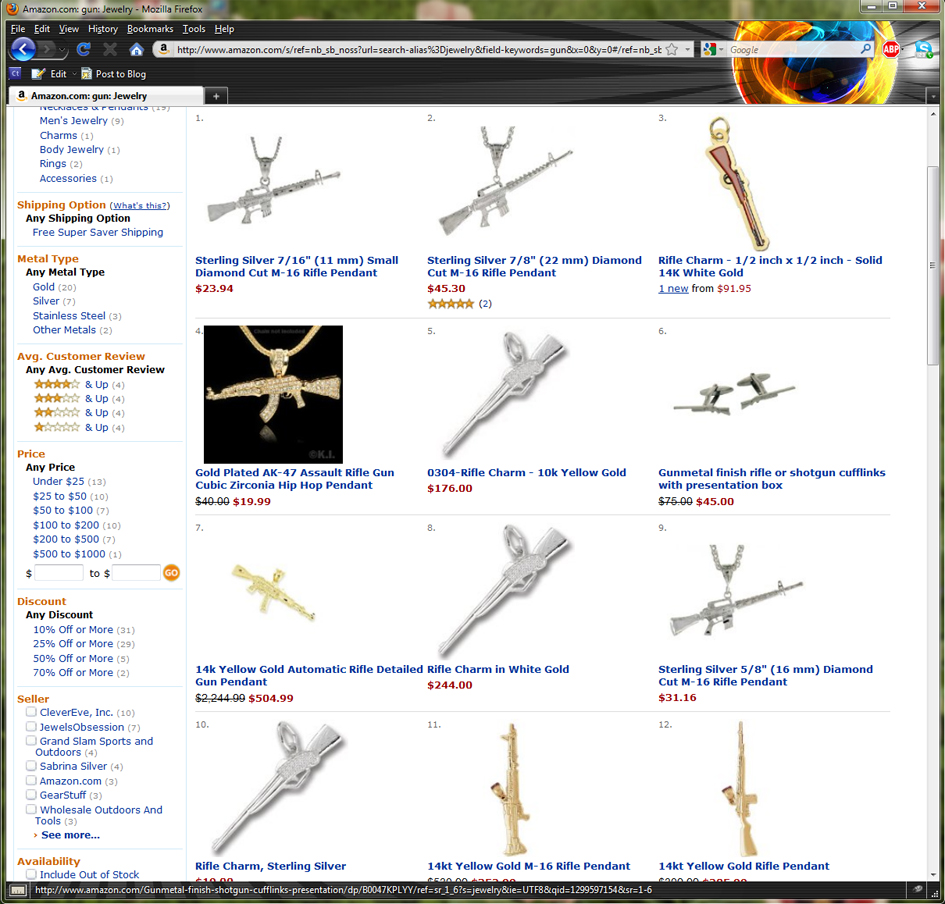 The first artist that came to mind is Ted Noten. If you aren't familiar with his series of acrylic handbags, many with ominous floating guns suspended inside, then you haven't been paying attention. Noten's assault on consumer culture is undeniable, but I wanted to dig a little further and share some artists' work that you may have missed under the avalanche of silhouettes. Thankfully there are several makers out there in the world of art jewelry who are not simply part of the gun-chic bandwagon. Tackling issues of religion, culture and gender, these artists prove that the language of ornament can be used to create poignant objects that are also effectively critical.
The reality of gun culture in America is everywhere. We are so steeped in it that we are sometimes blind to it and fail to grasp what the symbol of a gun really represents. Personally, I just can't see how dangling gold charms of semi-automatic weapons are cute or empowering. It doesn't feel subversive to me, just callous.