November 2023, Part 1 
Art Jewelry Forum is pleased to share the news that members of our community find noteworthy. Is something missing? The success of this compilation of compelling events, news, and items of interest to the jewelry community depends on YOUR participation. If you're a member of AJF at the Silver level or above, you can add news and ideas to this bi-monthly report by going here. If you aren't a member, but would like to become one, join AJF here.
Listings gathered with assistance from Carrie Yodanis.
AJF AT NYCJW—ENDLESS LOVE: ADORING CONTEMPORARY JEWELRY
What is it about contemporary jewelry that beckons so fiercely? Three leading gallery owners talk with journalist Jennifer Altmann about their passion for the field, how collectors are born, and magical interactions with jewelry artists. They are Patti Bleicher of Gallery Loupe, Noel Guyomarc'h of Galerie Noel Guyomarc'h, and Sienna Patti of Sienna Patti Contemporary. November 15, 2023, 10 a.m., at The Jewelry Library. Additional info here.
---
SURPRISING! EROTIC! SHOCKING! AJF LIVE WITH KEITH LEWIS
During our online ticketed event on November 29, 12 p.m. EST, you'll meet one of the most influential jewelers in queer and identity politics in the US as we celebrate the publication of the new book, Dead Souls: Desire and Memory in the Jewelry of Keith Lewis, by Damian Skinner. During the event, we'll raffle two books, hot off the press! Keith Lewis teaches at Central Washington University. His jewelry deals with sexual identity, memory, loss, and jewelry as polemic. It is an act of remembering and witnessing. Access this event in one of three ways: Purchase a ticket for $20. Buy your ticket here. OR become a new member or renew at $50 or above and receive all the benefits of membership, PLUS a complimentary ticket to the event. OR become a new member or renew at $150 or above and receive an AJF Collectors Pin PLUS a complimentary ticket to the event. Join or renew here.
---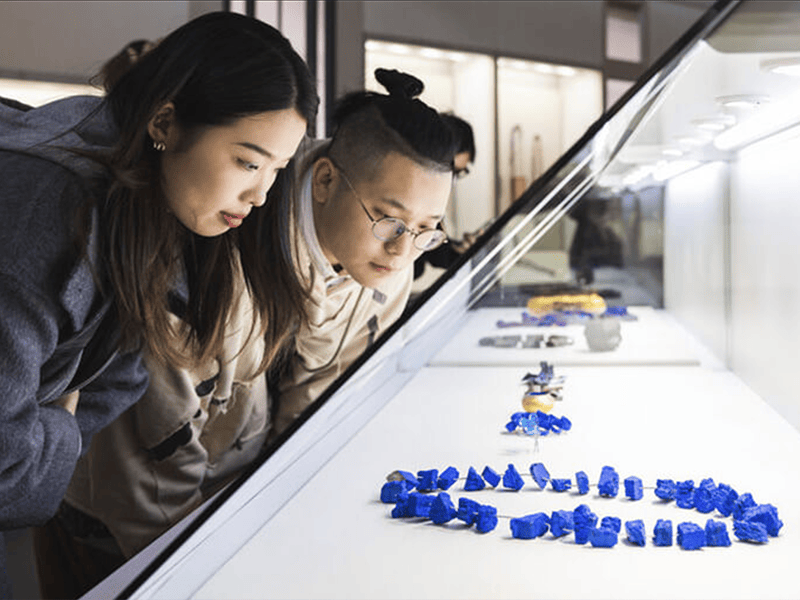 EVENTS
We have a dedicated page for them. Go here to see the list.
---
FEEL LIKE SEEING A JEWELRY SHOW?
Find these listings and scores of others on our dedicated exhibition page:
Karl Fritsch & Jack Hadley: Arts + Crafts, at Gallery Funaki through November 11
Cynthia Toops & Dan Adams: Wood, at Mobilia Gallery through November 11
Shito Shito, at ATTA Gallery through November 19
The Rock and Bead Show, at Galeria Reverso through November 24
Heejoo Kim: Lunar Blossom, at Galerie Noel Guyomarc'h, through November 25
Luci Jockel: Lifting the Veil, at Gallery Loupe through December 3
Maria Hees, at Galerie Door pop-up in Heusden, Netherlands, through December 3
Alexander Blank, at Four November 10–December 9
FROM OUR MEMBERS
GALERIE ROSEMARIE JÄGER HOSTS THE LAND OF THE RISING SUN
On display: jewelry and metal works by Takayoshi Terajima and ceramics by Ayaka Terajima. In Japan, ceramic-making and metal-working look back on centuries of tradition and mastery, though jewelry in the Western sense did not enter the Japanese arts canon until the 20th century. Rosemarie Jäger and Petra Hölscher invite you to the opening and press conference on November 19, 2023, at 12 p.m. Both artists—graduates of the Munich Academy of Fine Arts who succeed in transporting their craft to the present day in a manner that is almost playful—will be present, and Prof. Otto Künzli will give a short introductory talk on their work. Info.
---
THE JEWELRY JOURNEY INTERVIEWED RHINESTONE ROSIE
Rhinestone Rosie is one of the last costume jewelry dealers of its kind. Its owner, Rosalie Sayyah, is one of the only people in America who will repair costume jewelry. Listen to the podcast.
---
LOCATION SERVICES: JEWELRY PERSPECTIVES ON TIME & PLACE, AT THE BJC
Motoko Furuhashi, Kerianne Quick, and Demitra Thomloudis share a common interest in site, place, and origin. Coming to these shared subjects from three distinct perspectives, the artists construct a holistic view through crafted responses which are unequivocally individual. The exhibition demonstrates an explicit view where the artists observe place/site within historical and contemporary contexts of craft and the inseparable bond place has to individuality, society, and culture. The crafting of jewelry and objects is a means to profoundly support and express our identity. Through November 18, 2023. Info.
---
FINERY ADRIANA RADULESCU, AT JEWELERS'WERK GALERIE
This solo exhibition features work by an AJF member. On view through November 17, 2023. More.
---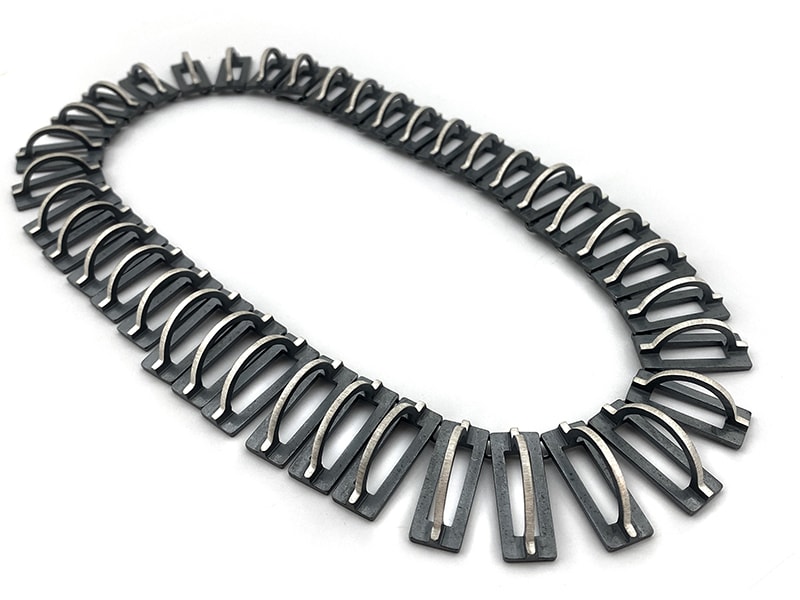 HEATHER GUIDERO: CONVERSATION PIECES, AT PISTACHIOS CONTEMPORARY ART JEWELRY
The graphic lines, textures, and patterns of Guidero's work are inspired by elements of modernist design, fashion, and urban architecture translated into ethically-sourced gold and silver. Innately wearable, the collection will boldly accentuate your personal style. Guidero's considerations of natural movement enable the jewelry to come alive when worn. More info. On view November 16, 2023–January 14, 2024. Meet the artist in Pistachios's River North gallery December 7–9, 11–5 p.m. daily.
---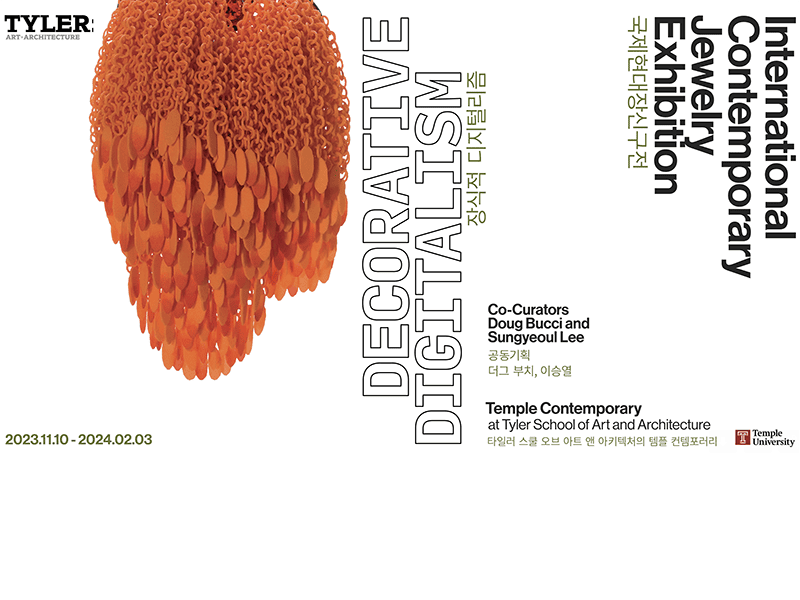 DECORATIVE DIGITALISM, AT TEMPLE CONTEMPORARY
This exhibition is a collaborative effort between Kookmin University in Seoul, South Korea, and Tyler School of Art and Architecture's Metals/Jewelry/CAD-CAM program. It demonstrates the recent embrace in jewelry-making of digital research to offer new creative experiences. An innovative blend of digital technology and craftsmanship transcends the technical limitations of manual skills and expands the possibilities regarding materials, forms, and production methods. At Temple Contemporary, the center for exhibitions and public programs at the Tyler School of Art at Temple University, November 10, 2023–February 4, 2024. Opening reception November 10, 2023, 6–8 p.m. More info.
---
HELEN BRITTON SELECTED FOR LIVING TREASURES: MASTERS OF AUSTRALIAN CRAFT
The Australian Design Centre gave the award. It CEO and artistic director said, "Helen is the 10th Living Treasure: Master of Australian Craft, and will be the fifth woman honored in this series." Britton is a multidisciplinary Australian artist based in Munich. Her practice includes jewelry, sculpture, drawings, stencils, and installations, and is informed by popular culture and folk art, threatened traditions, environmental destruction, and human anxiety. Congratulations on the award! More.
---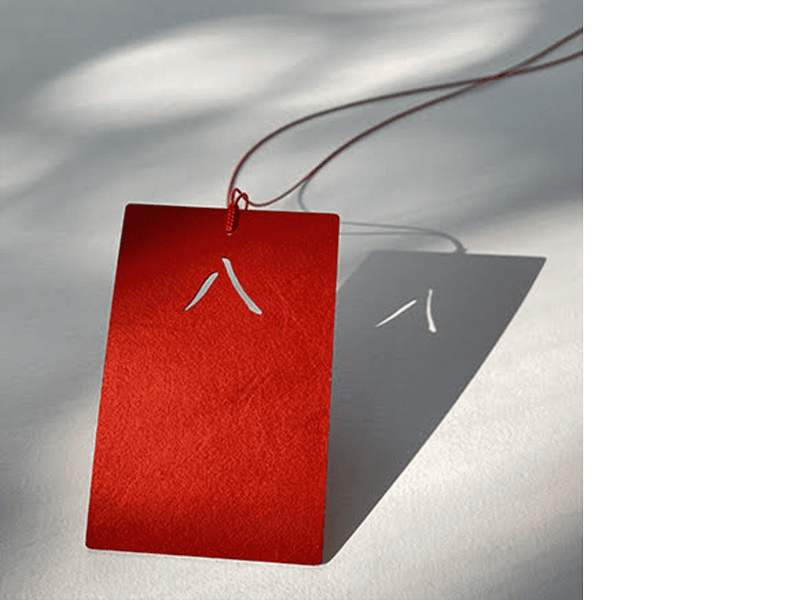 MARGIT HART PARTICIPATED IN TWO EXHIBITIONS IN CHINA
This Jewelry Is 100RMB was at Vonmo Gallery's 4th Contemporary Jewelry Exhibition, October 17–22, 2023. Three of Hart's Beyond brooches got selected for the 2023 Beijing International Jewellery Art Exhibition Flourish and Prosper Together held at the Beijing Institute of Fashion Technology October 14–22, 2023. Congratulations! And we're glad art jewelry continues to make inroads in China!
---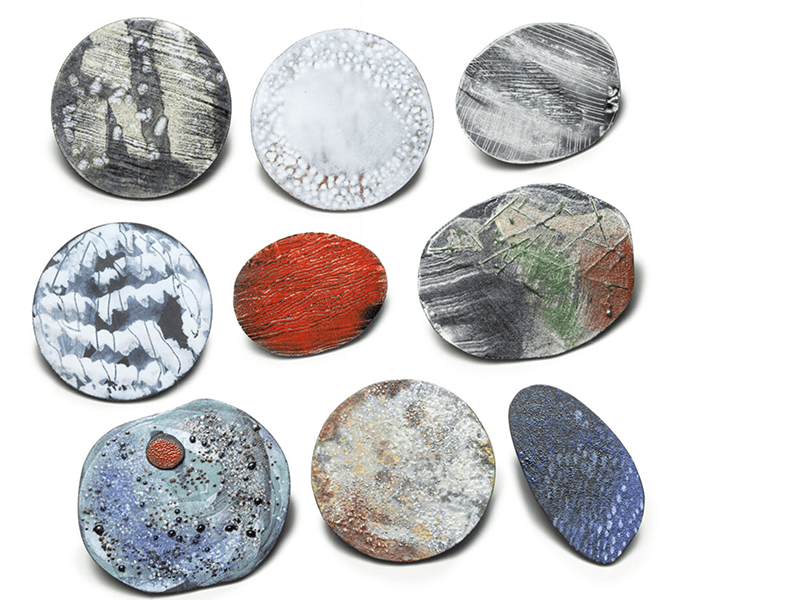 NOT MUCH TIME LEFT TO APPLY FOR SUMMER SCHOLARSHIPS AT PENLAND
Instructors include Mallory Weston (the winner of AJF's 2022 Young Artist Award), Lola Brooks, Melanie Eddy, Jina Seo, Eliana Arenas, Everett Hoffman, and many others. Apply by November 15, 2023. Info.
OTHER NEWS
NEW YORK CITY JEWELRY WEEK, NOVEMBER 13–19, 2023
See the schedule here.
---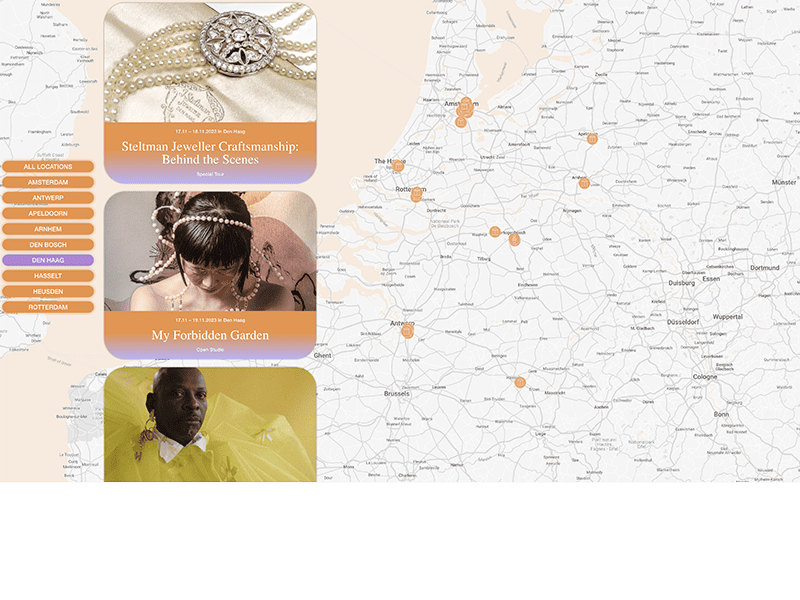 OBSESSED JEWELRY FESTIVAL, NOVEMBER 2023
It takes place all month long across the Netherlands and a few towns in Belgium. Get the schedule here.
---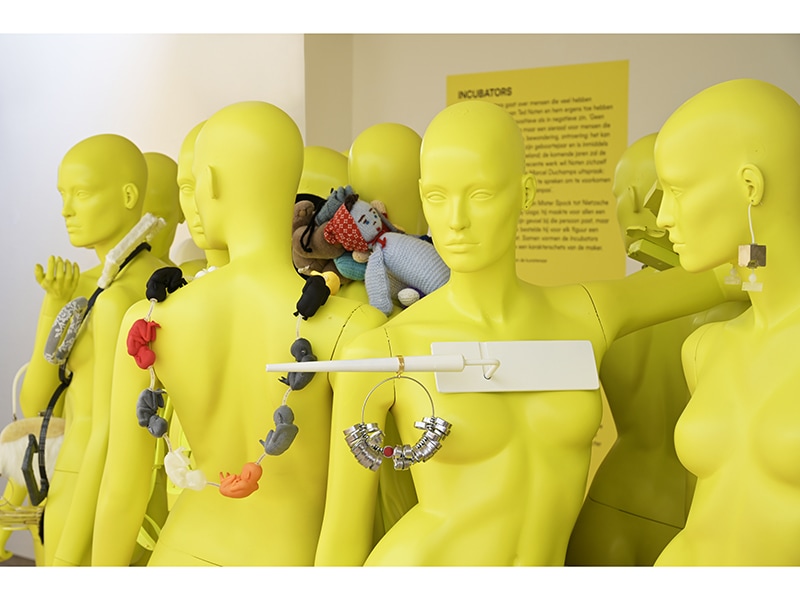 TED NOTEN & CO.: ON VALUE, AT MUSEUM JAN, NETHERLANDS
This exhibition honors the fact that Ted Noten celebrates his 30th anniversary as a jewelry designer/artist this year. Noten questions the function of jewelry, including associated themes like value, originality, and status. These themes are also apparent in his installations and performances, as well as in emerging and established fellow artists featured in this exhibition. In his creative quest, Noten kicks against shins and sacred cows, but with humor. Through February 4, 2024. Additional info.
---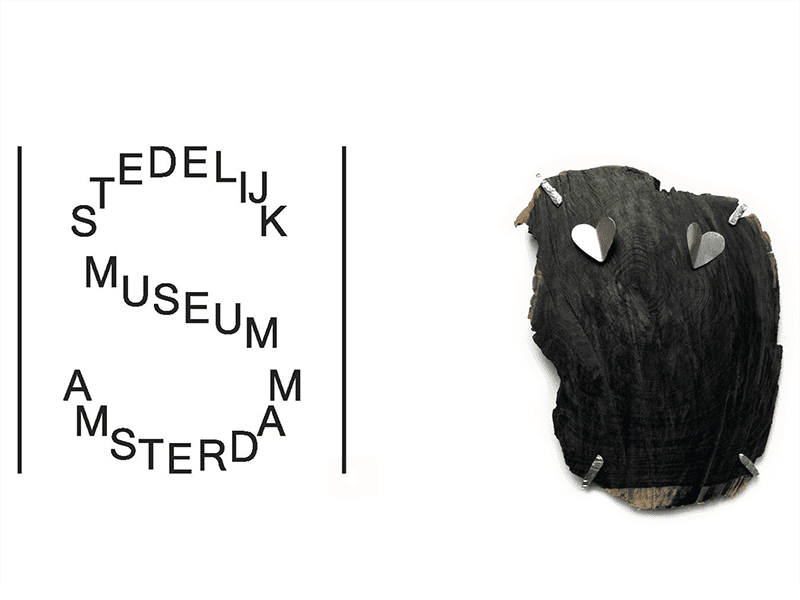 A SUNDAY TALK WITH CHEQUITA NAHAR: SHIFTING PERSPECTIVES: DIASPORIC PRACTICES OF ADORNMENT & CRAFT
This symposium marks the presentation of the Françoise van den Bosch Award 2022 to Chequita Nahar and explores themes related to her practice, such as deconstructing values of design, craft, diaspora and belonging. At Stedelijk Museum Amsterdam, November 12, 2023, 2–5 p.m. Info.
---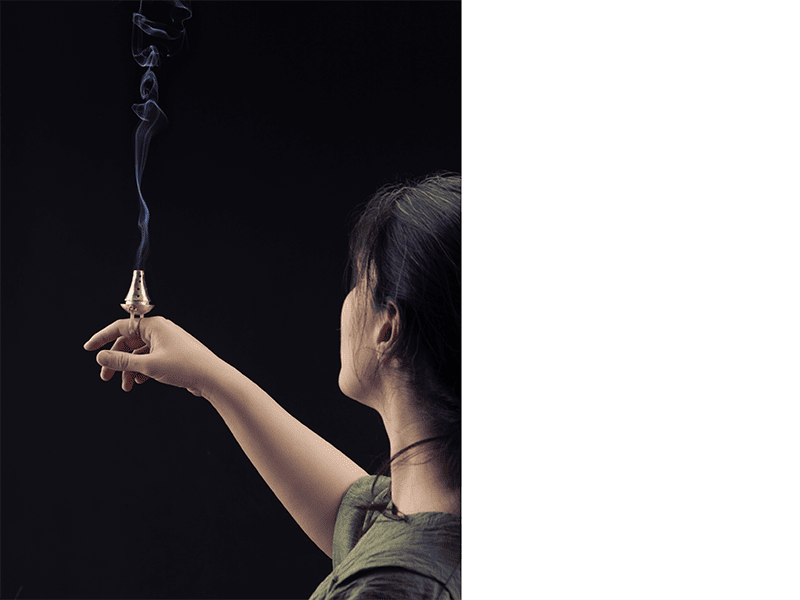 JEWELRY TO CAST AWAY THE EVIL OF THE WORLD
In a Tehran cafe, friends gather to imbibe Sepideh Ghasemi's redolent jewelry. More in Garland.
---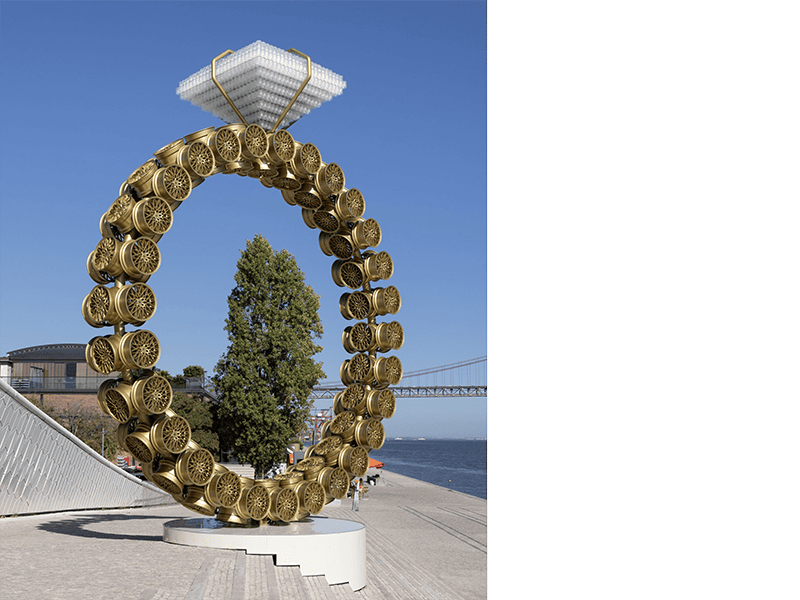 RETROSPECTIVE: JOANA VASCONCELOS'S PLUG-IN
The Portuguese artist started as a jeweler but has become a sculptor of super-sized works. From a towering solitaire diamond ring made of wheels to a sprawling, embellished textile tree, Vasconcelos's monumental sculptures and public artworks reframe familiar objects and materials into striking installations. Plug-in explores nearly three decades of the artist's oeuvre. At the Museum of Art, Architecture, and Technology, in Lisbon, through March 31, 2024. Info.
---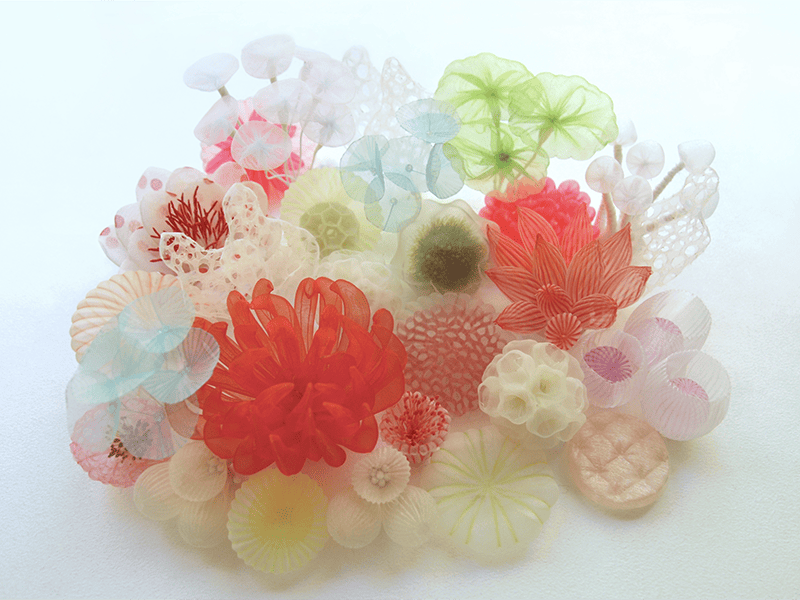 MARIKO KUSUMOTO FEATURED IN COLOSSAL
Inspired by the myriad geometries and colors of coral, Kusumoto creates gauzy, wearable forms from materials like polyester, nylon, and cotton. She's currently working on a public art installation that will be installed in Kaohsiung, Taiwan, this month. And next April, Kusumoto will exhibit at Legnica Jewellery Festival SILVER. More.
---
MAN SPENDS NIGHT TRAPPED IN A JEWELRY VAULT
The man got trapped while trying to access his safe deposit box inside a steel-reinforced concrete jewelry vault in New York City's World Diamond Tower, which houses several jewelry businesses. Fortunately, the vault was on a timer and opened on its own. Here's yet another reason to collect art jewelry and keep it on display instead of locked up! More.
---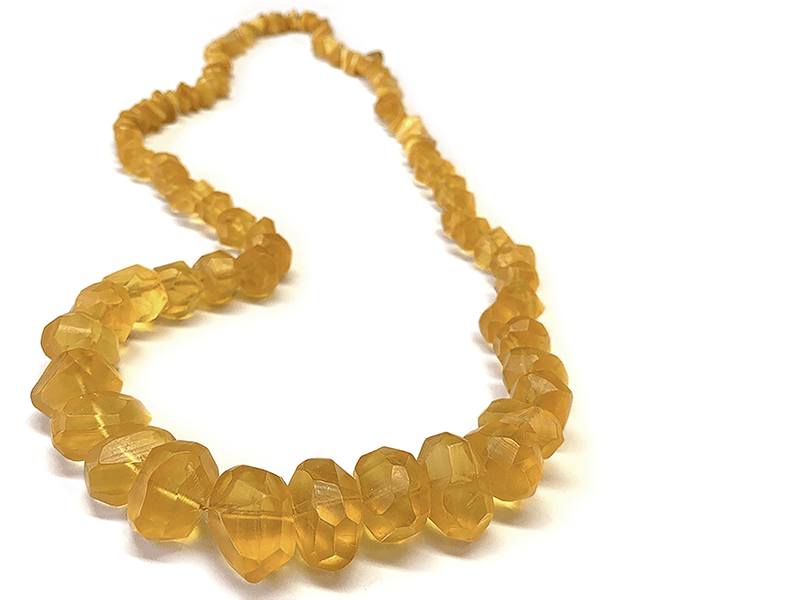 SECRET(ION)S FROM AN OCCASIONALLY SCENTED JEWELRY PRACTICE
Melinda Young transforms scent into personal adornment. More.
OPPORTUNITIES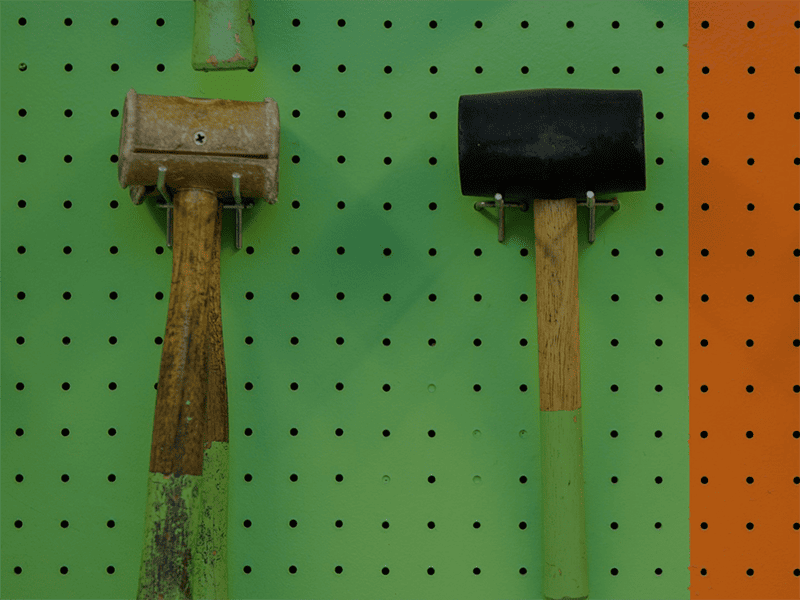 ARTIST RESIDENCIES AT BALTIMORE JEWELRY CENTER
The BJC has a whole bunch of residencies available: One-month mid-career artist, three-month emerging- or mid-career artist, one-month emerging artist, and one-month BIPOC artist residencies. Deadline: February 1, 2024. Info.
---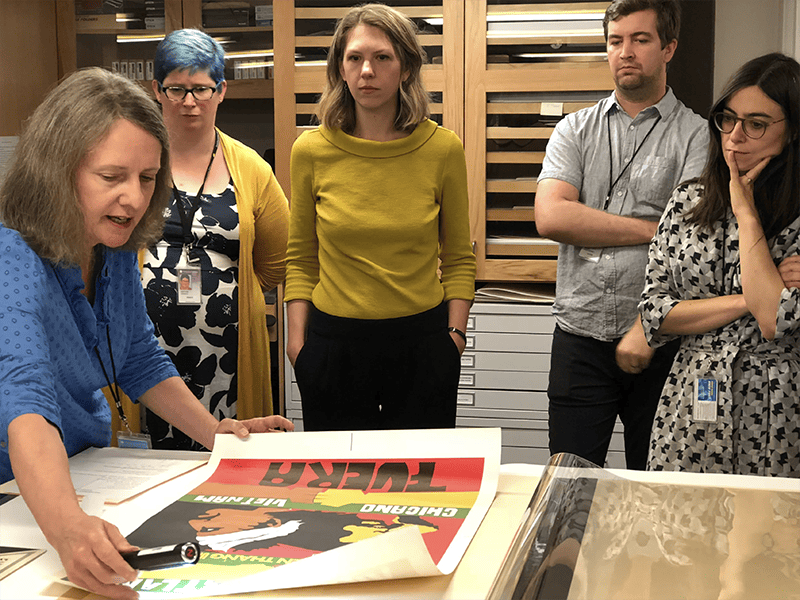 FELLOWSHIP IN AMERICAN ART AT THE RENWICK
The Smithsonian American Art Museum and its Renwick Gallery invite applications to its premier fellowship program, the oldest and largest in the world for the study of American art. Scholars from any discipline whose research engages the art, craft, and visual culture of the United States are encouraged to apply, as are those who foreground new perspectives, materials, and methodologies Fellowships are residential and support full-time research in the Smithsonian collections. Members of historically underrepresented groups are encouraged to apply. Info.
---
CALL FOR ENTRY: LEGNICA JEWELLERY FESTIVAL SILVER 2024
Empathy is the theme of the 32nd International Jewellery Competition, the main event of the Legnica Jewellery Festival SILVER 2024. The competition is artistic in nature, and the organizers leave artists full freedom of choice of techniques and materials. Participation in the competition is free. Participants only cover the cost of shipping and returning the works. Deadline: January 20, 2024. Info.
---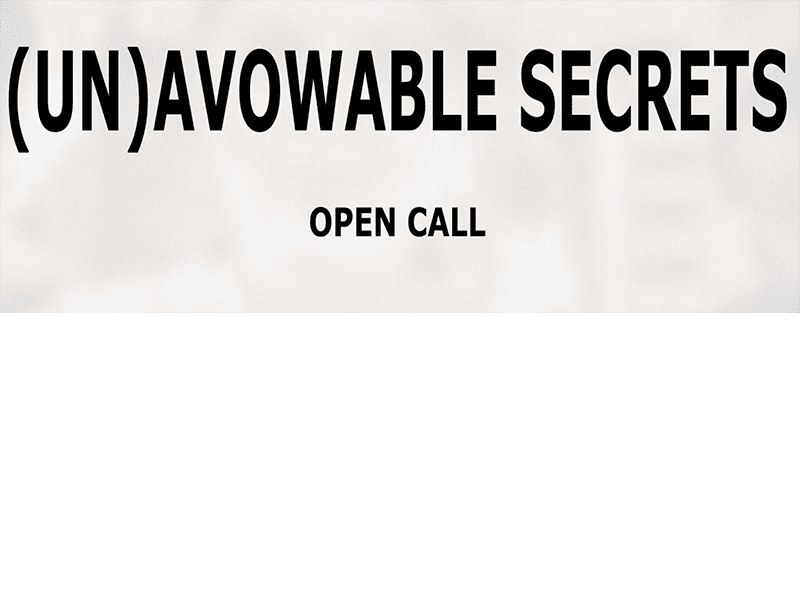 OPEN CALL: (UN)AVOWABLE SECRETS, ORGANIZED BY ALLIAGES
Secrets are the hidden treasures in the human soul, because secrets have something to do with truth. At the same time, secrets are the source of our creative powers, of our weaknesses, our joys and our sorrows, our pride and our shame. Art, meanwhile, is the way we transform our thoughts, feelings, dreams, and fears. Art is the bridge between avowable and unavowable secrets—the way we reconcile our inner conflicts, heal our wounds, and transform our pain into beauty. Deadline: December 10, 2023. Info.
---
OPEN CALL: NOT ONLY DECORATION MAGAZINE
The theme is Future Issue. We're constantly being told the future is in our hands. We have the power to shape it however we like—we live in a time when anything is possible. All we have to do is make it happen—right? Imagine our world 10 years from now, 100 years from now, or even 10,000 years from now. What will it look like? What will it feel like? What technologies will we have? What new forms will jewelry take? Interpret this however you'd like: as an installation, a series of objects, a text or video, a single piece, or even just an idea. Deadline: November 30. Info.
---
ARTIST-IN-RESIDENCE, ARROWMONT SCHOOL OF ARTS AND CRAFTS
The ideal candidate is an early career, self-motivated individual able to work well independently and within a larger organization, and eager to be involved with Arrowmont's diverse program offerings, such as workshops, conferences, events, and exhibitions. The artists selected each year work in a variety of media. Open to permanent residents of the United States. BIPOC, LGBTQ+ individuals, individuals with disabilities, and artists with diverse past art and arts education experiences are strongly encouraged to apply. Applications open December 1, 2023—January 15, 2024. Info.
Interested in 2024 workshops at Arrowmont? Check them out here.
---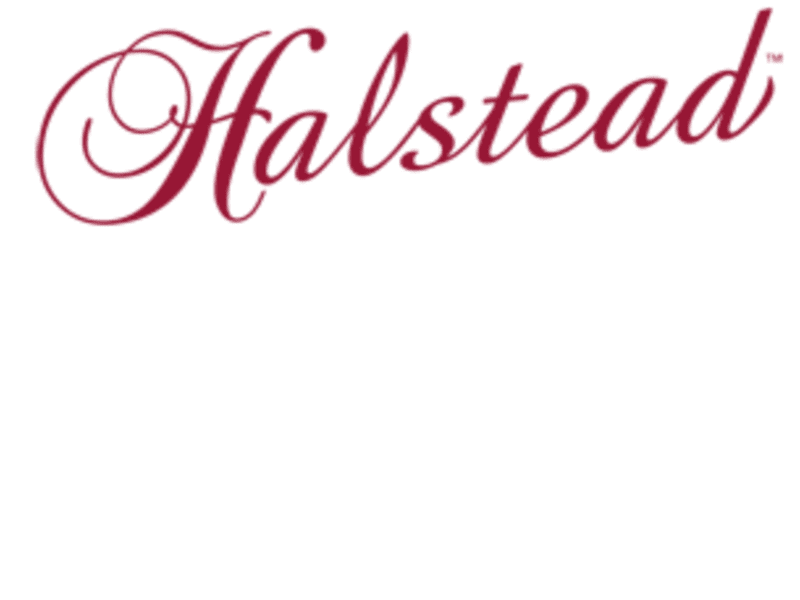 HALSTEAD JEWELRY BUSINESS FORUM 2024: JANUARY 15–18, 2024
This digital conference is created to empower small jewelry business owners navigate entrepreneurship. Attendees will receive professional development in marketing and business skills while being inspired for the New Year. Info.
---
SLOVENIAN JEWELRY WEEK, MAY 9-20, 2024
Applications now open. This annual event presents and connects contemporary jewelry designers from Slovenia and around the world. SIJW collaborates with a variety of domestic and international institutions. It's a platform that encourages creativity, knowledge, and innovation. It's a link between the past, the present, and the future. It is a celebration of contemporary jewelry that reflects the creators' thoughts and ideas. Info.
---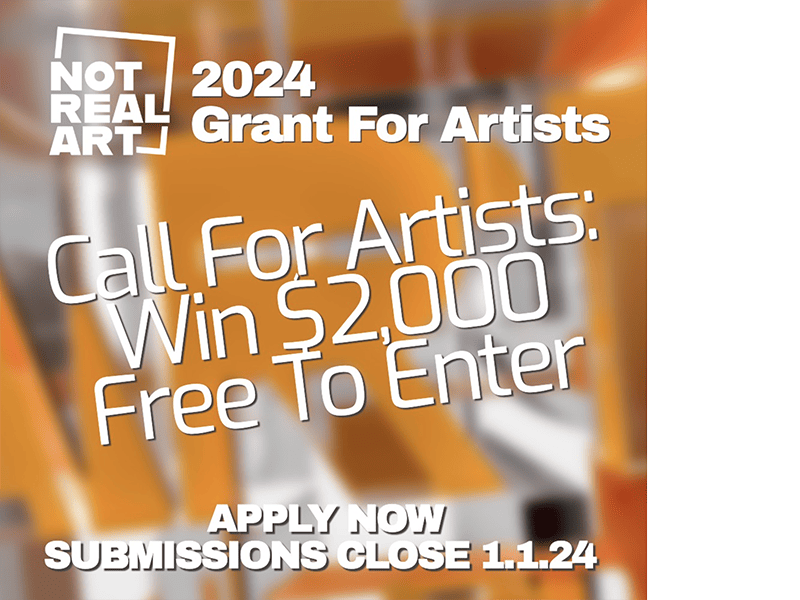 2024 NOT REAL ART GRANT FOR ARTISTS
Six visual artists based in the US and working in any 2D or 3D medium will win a no-strings-attached cash award of $2,000, plus PR and marketing support. No application fee. Deadline: January 1, 2024. Info.
---
ARTS/INDUSTRY AT JOHN MICHAEL KOHLER ARTS CENTER
Open to all disciplines, each year this program selects 12 artists from around the globe for three-month pottery and foundry residencies. No experience with clay or cast metal is required, just an interest in pursuing a new body of work and being open to new ideas. Residents receive a $160 weekly stipend, studio space, housing, transportation, industrial materials, equipment, and more. Deadline: February 1, 2024. Info.
PAGES
BOOK—DEAD SOULS: DESIRE AND MEMORY IN THE JEWELRY OF KEITH LEWIS
Since the late 1980s, American jeweler Keith Lewis has consistently tackled issues of queer identity and politics in his figurative and narrative jewelry, including a groundbreaking series of memorial jewels addressing the impact of the AIDS crisis on himself and his community. Often witty, sometimes shocking, frequently erotic, and surprisingly moving, his jewelry is an act of remembering and witnessing, and a joyous assertion that desire and pleasure, wonderful ends in themselves, can collapse historical distance and connect the past and the present. Written by Damian Skinner and featuring four of Lewis's artist talks documenting key preoccupations and series, this monograph surveys a bold, provocative, and ambitious body of work that deserves to be widely known. Releases November 15, 2023. Info. This book was produced with an AJF fiscal sponsorship.
---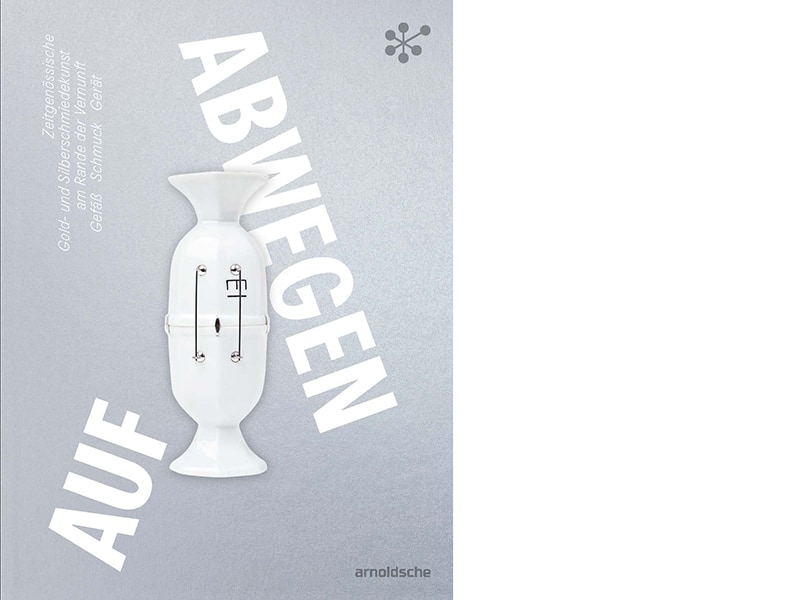 BOOK—AUF ABWEGEN | GONE ASTRAY
Contemporary gold- and silversmithing encompasses a vast range. Increasingly, a daring, (self-)critical, and inventive scene is edging its way to the fore, focusing on challenging the innovative expansion of classical forms and motifs of jewelry, vessels, and hollowware. Purpose, function, and normative understanding of beauty are placed on a new footing through experiments with materials and performative stagings. Socially relevant considerations and artistic references inform the objects' designs. Compiled by Ellen Maurer Zilioli and Cornelia Holzach, with text in English and German, and some 150 works by 28 artists. Releases November 29, 2023. Info.
---
BOOK:—THE COLLARS OF RGB
Elinor Carucci and Sara Bader have created a portrait of Justice Ruth Bader Ginsburg and her tenure on the United States Supreme Court, brought to life with incisive quotes and photographs of her iconic collars. Releases November 14, 2023. Info.
 © 2023 Art Jewelry Forum. All rights reserved. Content may not be reproduced in whole or in part without permission. For reprint permission, contact info (at) artjewelryforum (dot) org