AJF is planning a trip to Portugal to celebrate with Cristina Filipe at the opening of her exhibition at the Gulbenkian Museum and the release of her book, which was supported by the Susan Beech Mid-Career Artist Grant. In addition, Galeria Reverso is celebrating 20 years, and Ar.Co is celebrating 40 years. To mark these momentous events in Portugal, we asked Ana Campos to write an article that examines the Portuguese jewelry scene.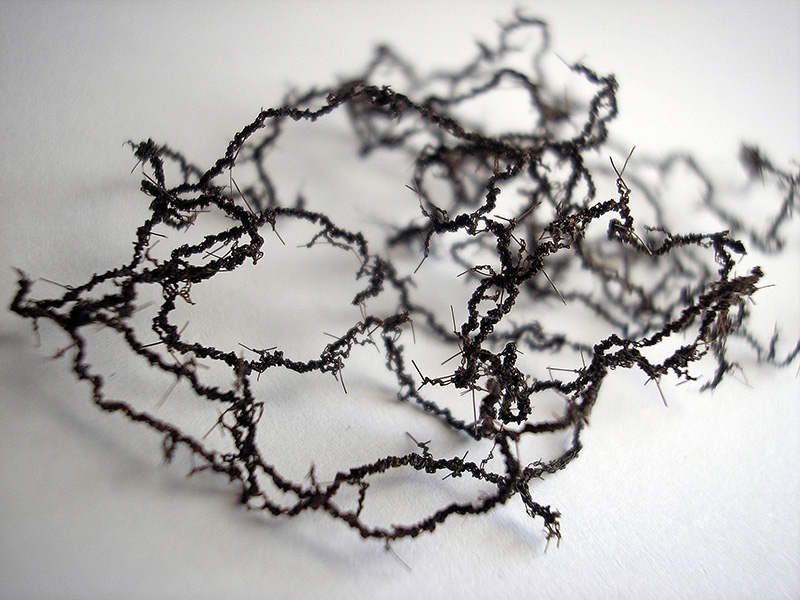 Portuguese contemporary jewelry doesn't have any particular characteristics that differentiate it from other international types of jewelry. The fact that Portuguese jewelers travel so much, either for study or for professional purposes, leads them to bring back to their motherland influences from other parts of the world. However, one can also note that there are not many similarities in all the different Portuguese jewelers' work. They all seem to possess great autonomy in their creations.
The type of jewelry conceived by Portuguese artists is, for the most part, of a conceptual nature. The metaphors of each work of art can be interpreted, as long as we know the author's particular intentions. Of course, this can only be accomplished by approaching each jeweler and opening a conversation or establishing a dialogue with that artist. In this way, we can understand their particular intentions and the manner in which those are reflected in their artwork.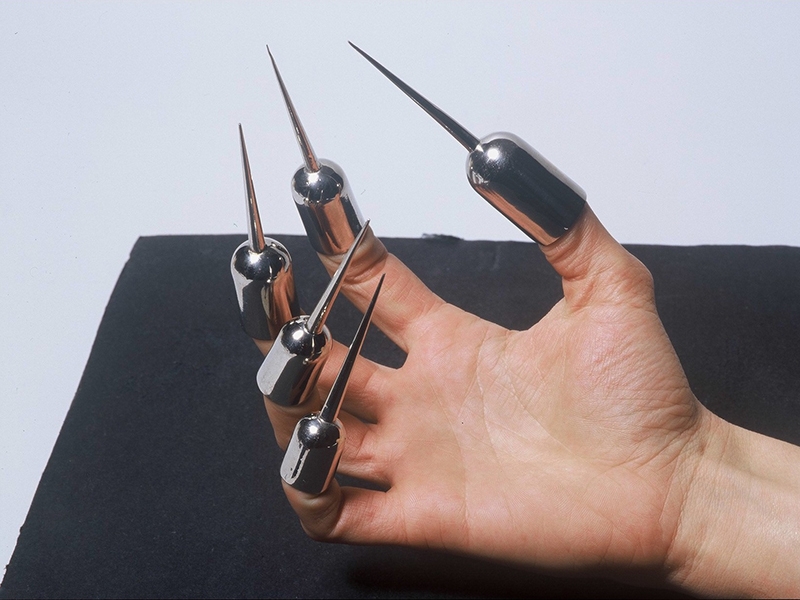 Most Portuguese jewelers can be placed in the field of art, but some belong in the design field. Works of art have marked differences from "design" pieces because, as Gerard Vilar says in Las Razones del Arte, those are connected to three philosophical reasons that are interrelated—poetic, communicative, and functional. For Vilar, saying "poetic" is like saying creativity. Communication in art is symbolic, and is attached to the way works of art establish connections with those who see them, which can all lend themselves to being interpreted. The function of a piece of art is symbolic and is not connected to the usefulness that piece of jewelry might have. Pieces of jewelry can be placed in the field of art when they stop being adornments to the body, or just objects to embellish your clothing. Their symbolic meaning can only be understood or interpreted on the condition that we know the author's intentions.
Design pieces have a more explicit function. They are conceived, having in mind the usefulness to the body as an adornment. There are various types of design. In Portugal nowadays, it's hard to find pieces of functionalist design. Handcraft design is much more common; in this case, the artists elaborate their own projects, and then create the pieces of art themselves, or send them to jewelers to be made. This is a very common procedure in Portugal. In design there are also poetic and communicative properties. The difference between art and design is established in the plane of "function." Actually, design pieces don't have such strong symbolic meanings, and usually don't have titles, as is the case with works of art, which helps to uncover their implicit meaning.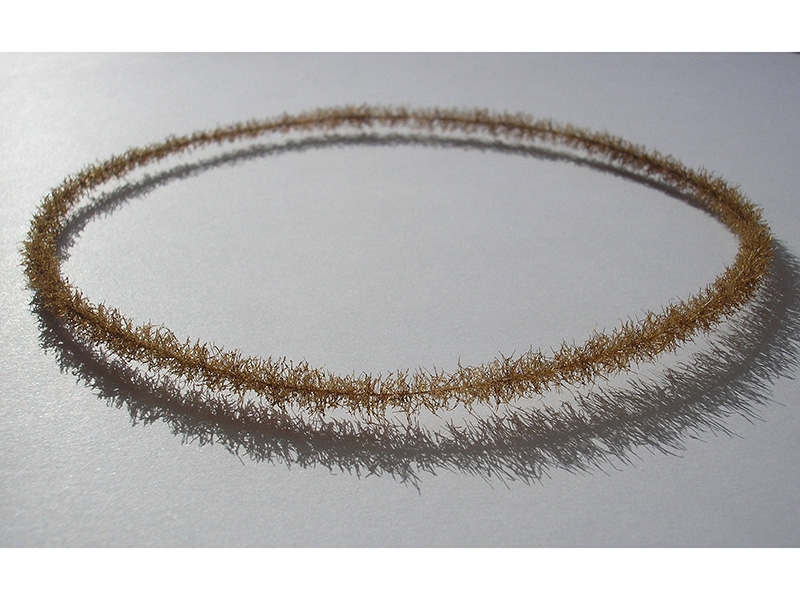 To appreciate the philosophical perspective of Portuguese contemporary jewelry implies knowledge of the context in which these jewels were created, as well as the historic aspects that brought them to light. Portuguese jewelers travel a lot, portraying in their art the nature of the traveling sailors of the 15th and 16th centuries. They work in their own ateliers or sometimes they associate in small groups. This happens both in Lisbon and in Porto. It's also worthy to note the role of the Portuguese art schools. In Lisbon there is the 4 (Centro de Arte e Comunicação Visual, or Ar.Co), a school that has trained various generations of jewelers and that celebrated its 40th anniversary in 2018. And in Porto (Matosinhos) there is also an art/jewelry course. Both of these schools have developed projects, workshops, and conferences, nationally and internationally, that have livened up school activities and helped to spread Portuguese jewelry awareness and culture.
There are also some other schools of a more technical nature, like the António Arroio School, in Lisbon, as well as the Soares dos Reis and the Engenho and Arte schools in Porto. The Portuguese Contemporary Jewelry Association—PIN—is in Lisbon. This association programs many events that highlight the nature of contemporary jewelry in Portugal. These events include national and international exhibits and also conferences, seminars, workshops, and the Ars Ornata Symposium.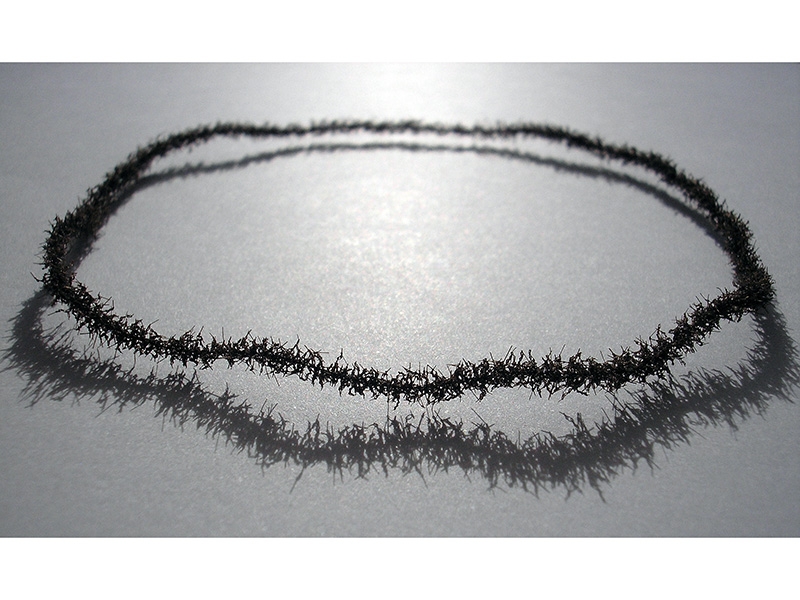 In Lisbon, just as in Porto, there are art galleries for the purpose of displaying national and international contemporary jewelry. Among these, there is Reverso, in Lisbon, which established a vast program including exhibitions and window projects to celebrate jewelry. Also in Lisbon is Tereza Seabra's gallery, located in Rua Rosa, which has been open for decades and shows both national and international jewelry pieces. In Porto there are various jewelry galleries that have opened more recently, among them the gallery Autoria, the Independent Contemporary Jewel Gallery, and Colectiva gallery, all located in CCB, a building between the Rua do Rosario and the Rua do Breyner. These three galleries exhibit both national and international pieces of art or design by various authors. Pretty close by, in Rua do Rosario, is the Liliana Jewels gallery, which exhibits contemporary design pieces of filigree in gold and silver by Liliana Guerreiro. This same gallery also shows pieces in silver and epoxy resin. In Faro, we have the gallery Pontos Iguais, managed by the jeweler Filomeno Pereira de Sousa. This gallery also has a small jewelry school, and is the successor of a gallery he previously had in Lisbon called Contacto Direto. He still maintains a branch of this gallery in Porto.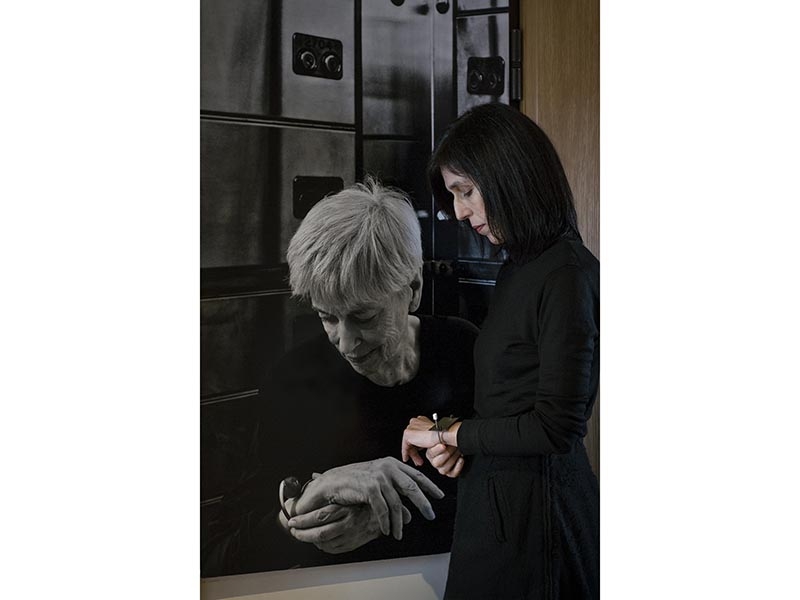 Lisbon and Porto are the two cities where most of the Portuguese contemporary jewelers reside. We can list the names of many artists who reside in Lisbon: Cristina Filipe, Alexandra Serpa Pimentel, Tereza Seabra, Beatriz Faustino, Carlos Silva, Inês Nunes, Marília Maria Mira, Pedro Sequeira, Marta Costa Reis, Patrícia Domingues, Typhaine Le Monnier and Catarina Silva, as well as the designers Ana Albuquerque and Manuela Sousa. For the city of Porto, we can highlight the jewelers Carla Castiajo, Teresa Dantas, Inês Sobreira, Cristina Roque, and Ana Pina, as well as all the designers from Colectiva and Liliana Guerreiro's gallery. Filomeno Pereira de Sousa was born in Porto, then later resided for many years in Lisbon, where he managed his gallery, Contacto Direto; he now lives in Faro.
In 2019, Cristina Filipe will publish a book that both narrates and illustrates the history of Portuguese contemporary jewelry. This publication is possible through the support of the Susan Beech Mid-Career Artist Grant.