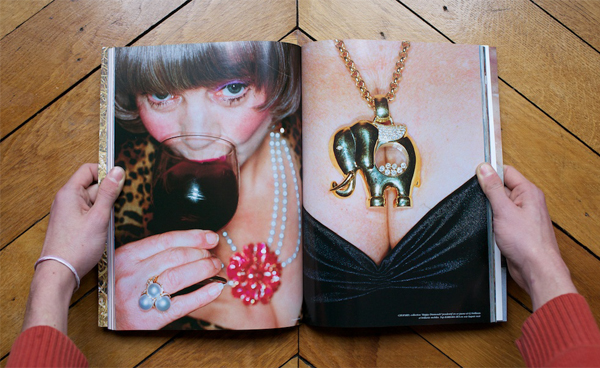 "But [the photographer] learned also that the factuality of his pictures, no matter how convincing and unarguable, was a different thing than the reality itself.[1]
Now of course photography is not about equipment. Who cares if it was film, chrome, digital, iPhone, or pinhole, what matters is what the photographer has to say about what they are looking at and showing us. Yet the choice of equipment can be determined by the photographer's purpose. So why in the hell was Martin Parr using a head-on flash when photographing jewelry in 1999?
Unavoidable in the early ages of photography, the flash was soon abandoned by most photographers as film became sensitive enough to work in low-light situations. It remained the tool of choice for niche situations where "everything needs to be seen," such as wedding photography, police photography (think Weegee!), and product photography. So when Martin Parr took the flash out of the studio and into the streets to do reportage in the early 80s, it came as a shock to fellow photographers and editors alike. If color was deemed too commercial, lacking any artistic potential, the use of a flash was a downright rustic and brutal way of depicting the world. The "Parr signature" was born.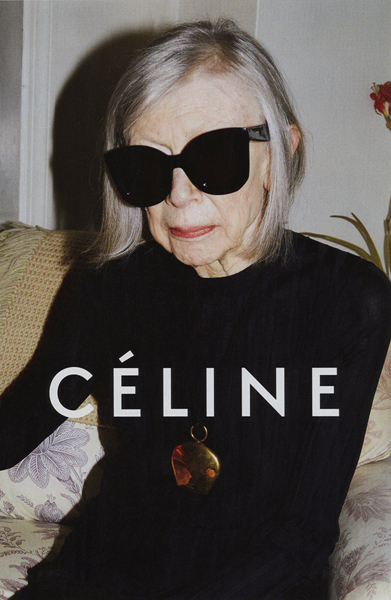 A playful watcher of social events and their participants, Parr re-created one for the needs of this commission by Citizen K. Models, stylists and jewels were booked and Parr did what Parr does best: ironic pictures, featuring older women and their seemingly desperate attempts to draw attention by the size (and estimated price) of their accessories—the size of the ornaments is here proportional to the amount of wrinkles. With a gentle smirk on his face, he also shows us the not-so-well manicured hand or the wrinkled cleavage of aging models. But we cannot help but feel that there is tenderness in his observation, that he did not re-create a scene he has carefully observed in "real life" simply to poke fun of these persons. Perhaps this is one reason he chose to avoid the market standard of younger models, in order for his images to translate some real sentiment about real people, setup notwithstanding.
The 2015 fall-winter ad campaign for French clothing company Céline used 80-year-old Joan Didion as its model, photographed with a flash by Juergen Teller. Sixteen years later than Martin Parr, and oh, so serious…
---
[1] John Szarkowski, The Photographer's Eye (New York: The Museum of Modern Art, 1966).