San Antonio, Texas, USA—Art Jewelry Forum (AJF) is pleased to announce that the largest art jewelry cash award in the US, the Susan Beech Mid-Career Artist Grant, has been awarded to Khanya Mthethwa, an award-winning jewelry designer born in Kwa-Zulu Natal who currently works as an academic at the University of Johannesburg, South Africa. The two finalists for the award are the Chilean artist, designer, and jeweler Rita Soto, and the Canadian multidisciplinary artist and jeweler Catherine Blackburn.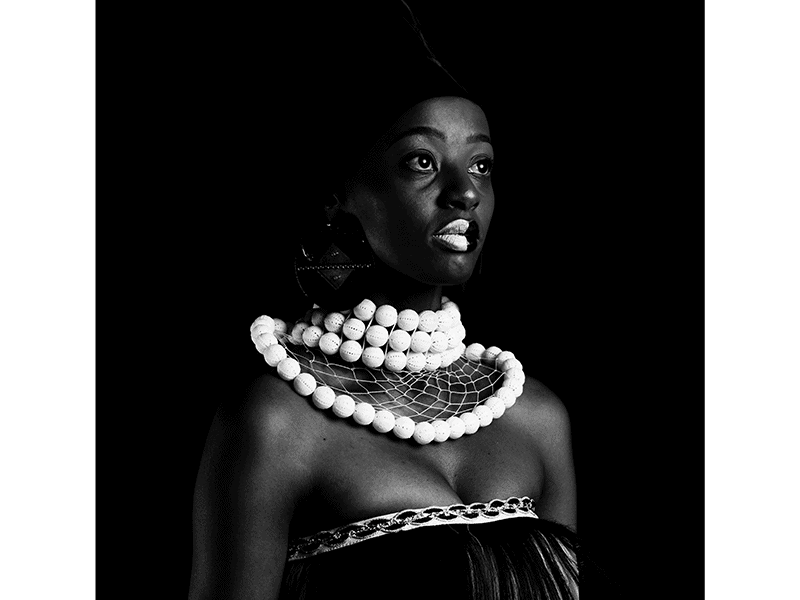 The grant will support a project that mixes African jewelry with technologies of the fourth industrial revolution. Its outcome will demonstrate the use of 3D-printing to reimagine the designs of indigenous cultural objects. The artist will fabricate highly refined pieces of jewelry and ornaments. The project aims to showcase examples of what South African/African contemporary jewelry and ornaments can be, to educate the consumer about South African/African contemporary jewelry, and to understand how to influence jewelry market trends in the African diaspora. Mthethwa will receive a cash grant of $20,000 to produce the project.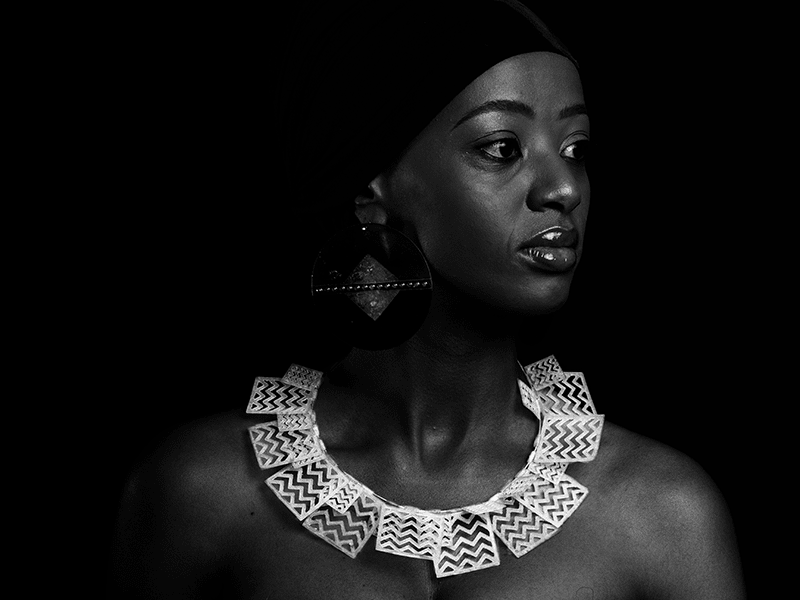 Mthethwa holds an MA in design, and certificates in rough diamond evaluation and diamond cutting. She passionately advocates for the growth of jewelry in South Africa and is the driving force behind the establishment of South African Jewellery Week, which aims to provide and garner the attention of potential clients for designers in South Africa and is the first platform of its kind in the country. Mthethwa is currently a PhD candidate in art history in her final year at the University of Johannesburg. When not immersed in her studies and lecturing, she takes on the role of founder and CEO of Changing Facets, a company specializing in contemporary, wearable art jewelry that draws inspiration from indigenous cultures within the African continent.
The distinguished jury for the 2023 Susan Beech Mid-Career Artist Grant consisted of AJF founder and collector Susan Cummins (US); curator and historian LaMar Gayles (US); and jewelry historian, curator, and author Beatriz Chadour-Sampson (UK).
Susan Beech: "I was impressed by the concept of integrating a modern technology with traditional South African aesthetics to reimagine cultural designs, and by the project's intention to launch a conversation among African designers about how they can channel heritage into contemporary jewelry."
LaMar Gayles: "Interesting manipulation and use of traditional and contemporary materials. The project could impact a large range of artists and explore national themes of jewelry design processes that can then more broadly inform international processes for thinking through methods for catering the design process for context."
Beatriz Chadour-Sampson: "A very strong contender. There is so little information and research in indigenous African jewelry, and contemporary African jewelry is slowly developing—the project will be an excellent stepping stone."
Susan Cummins: "This project, from a South African who wants to spread contemporary jewelry into her community, is wonderful. She combines cutting-edge technology with indigenous practices mixed with fashion presentations. She wants to learn how to do this so that she can pass it on to others. She also indicates she will address a consumer audience with these works."
Khanya Mthethwa: "Gratitude is the sign of noble souls. I am deeply thankful for being selected for the Susan Beech Mid-Career Grant and am humbled to be part of such an esteemed program. This opportunity will plant seeds of hope and affirm to those who will come after me that their dreams are valid and nothing is impossible."
The objective of the Susan Beech Mid-Career Artist Grant is to recognize a mid-career artist who has made a substantial contribution to the field and to provide resources for the artist to develop and implement a significant jewelry-related project that s/he would not otherwise have the ability to undertake.
About AJF
Art Jewelry Forum is a nonprofit organization spreading awareness and increasing appreciation of art jewelry worldwide since 1997. Its diverse community of artists, collectors, critics, educators, galleries, historians, makers, and writers is united by a passion for art jewelry. AJF advocates for art jewelry through an ambitious agenda of education, conversation, and financial support. It commissions critical writing that sets the standard for excellence in the field, and publishes artjewelryforum.org, an Internet resource for original content on art jewelry.