Mill Valley, California, USA—
Art Jewelry Forum (AJF) is pleased to announce a new international grant opportunity for mid-career artists established by San Francisco-based jewelry collector Susan Beech. The objective of this grant is to recognize a mid-career artist who has made a substantial contribution to the field and to provide resources for the artist to develop and implement a significant jewelry-related project that she/he would not otherwise have the ability to undertake. This grant will alternate with the ongoing AJF Artist Award program, which will run again in 2018.
The Susan Beech Mid-Career Artist Grant is open to makers between the ages of 35 and 55 at the time of the proposal deadline. Artists submitting proposals must have an active and ongoing exhibition record and not be enrolled in a professional training program.
The proposed project should be about jewelry, loosely defined. There must be a specific outcome to the project, and it must be completed within a two-year time frame. Examples could include (but are not limited to) creation of a new body of work; a book, catalog, or other publication; research and development (including travel study); or performance art involving jewelry. A proposed budget must be included as part of the proposal.
The grant recipient will receive a cash grant of $20,000, to be paid over the two years in which the project will be implemented.
Grant proposals must include:
A one-page biography of the artist
A two-page project proposal outlining the project, including an explanation of how the grant will help support the artist's work and career and enhance the field
A one-page detailed budget
A project proposal portfolio of five images that support/define/clarify the project proposal
The jury of distinguished professionals for this inaugural grant cycle will be: grant founder and collector Susan Beech (United States); internationally recognized maker and academic Iris Eichenberg (Germany/United States); and the Sara and Bill Morgan Curator of Decorative Arts, Craft, and Design at the Museum of Fine Arts, Houston, Cindi Strauss (United States).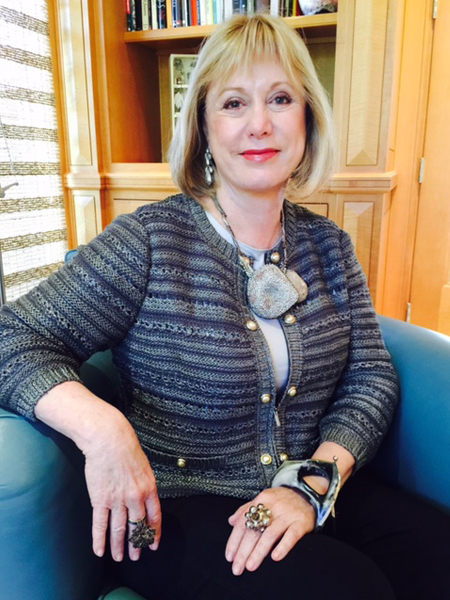 The deadline to apply is midnight, MST, on January 16, 2017. More information and complete guidelines can be found at www.artjewelryforum.org. Submit entry at: http://bit.ly/2017ajfgrant.
About AJF
Art Jewelry Forum is a nonprofit organization spreading awareness and increasing appreciation of art jewelry worldwide since 1997. AJF advocates for art jewelry through an ambitious agenda of education, conversation, and financial support. It commissions critical writing that sets the standard for excellence in the field and publishes artjewelryforum.org, an online resource for original content on art jewelry.