San Antonio, Texas, USA—
Art Jewelry Forum (AJF) is pleased to announce this international grant opportunity for mid-career artists. Established by San Francisco-based jewelry collector Susan Beech, the objective of this $20,000 grant is to recognize a mid-career artist who has made a substantial contribution to the field of art jewelry.
The jury of distinguished professionals for this grant cycle will be: grant founder and collector Susan Beech (United States); internationally recognized maker and academic Daniel Kruger (Germany); and curator Emily Stoehrer (United States).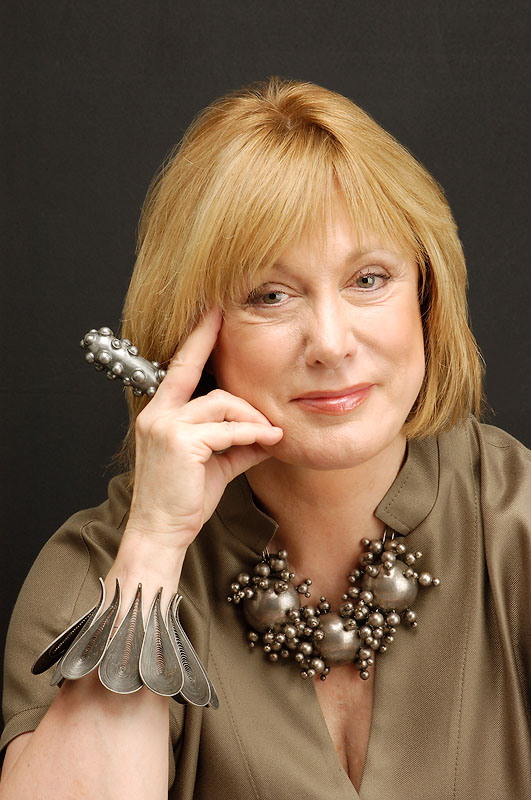 Susan Beech was introduced to studio jewelry in 1989 and over the years has assembled a major and important collection of international art jewelry. She was instrumental in helping the Mint Museum start its international jewelry collection and received the 2008 McColl Award, which recognizes the gifted vision, extraordinary generosity, and endless energy that are pivotal forces in assuring the success of the museum. Susan created the Susan Beech Mid-Career Grant in 2017 to provide a way to ease some of the financial pressure that hinders a mid-career artist from thinking, being creative, and developing wonderful ideas. This is the third grant competition.
Daniel Kruger was born in South Africa and studied under Professor Hermann Jünger at the Academy of Fine Arts, receiving his diploma in 1980. He recently retired from the University for Art and Design, in Halle, Germany, where he was professor for jewelry for almost 15 years. He has exhibited internationally in galleries and museums, and won the prestigious Herbert Hofmann Prize in 1987 and 2005. His work is in the collections of the Cooper Hewitt National Design Museum, New York; Museum of Fine Arts, Houston; Musée des Arts Decoratifs, Montreal; Pforzheim Schmuckmuseum, Germany; Pinakothek der Moderne, Munich; Hiko Mizuno College of Jewelry, Tokyo; and the Power House Museum, Sydney.
Dr. Emily Stoehrer is the Rita J. Kaplan and Susan B. Kaplan Curator of Jewelry at the Museum of Fine Arts, Boston, where she oversees a collection that spans 6,000 years and holds more than 22,000 objects—including the Daphne Farago Collection of contemporary jewelry. During her tenure, Dr. Stoehrer has expanded the contemporary jewelry collection and added important work by women artists. She recently organized Boston Made: Arts & Crafts Jewelry and Metalwork. She has taught and lectured widely on jewelry, fashion, and design-related topics. Dr. Stoehrer served on the board of the Society of North American Goldsmiths (2017–2020), and serves as the spokesperson on the jewelry vetting committee of all three of The European Fine Art Fairs. She holds a PhD in Humanities from Salve Regina University and an MA in Fashion & Textile Studies from the Fashion Institute of Technology.
The Susan Beech Mid-Career Grant is open to makers between the ages of 35 and 55 at the time of the proposal deadline. The proposed project should be about jewelry, loosely defined. The grant recipient will receive an unrestricted cash grant of $20,000, to be paid over the two years in which the project will be implemented.
Applications will be accepted starting November 1, 2020. The deadline to apply is 11:59 p.m., MST, on Sunday, January 10, 2021. More information and complete guidelines can be found here.
About AJF
Art Jewelry Forum is a nonprofit organization spreading awareness and increasing appreciation of art jewelry worldwide since 1997. AJF advocates for art jewelry through an ambitious agenda of education, conversation, and financial support. It commissions critical writing that sets the standard for excellence in the field and publishes artjewelryforum.org, an online resource for original content on art jewelry.