Susan Cummins: Can you tell me something about the history of your gallery and how you got interested in showing metalwork and jewelry?
Rosemarie Jaeger: The gallery was founded in 1989 in a baroque listed building in Hochheim near Frankfurt. For the first decade ceramics and sculptures were the main themes of the exhibitions. Then I was intrigued by the works of jewelers and silversmiths and I developed a profound interest, which has been reflected in the gallery's exhibitions since 1998. Exhibiting metalwork has proved very gratifying in particular, as there are very few galleries devoted to the subject.
I exhibit decorative arts as well as objects with a focus on authenticity and high quality. This can be very serious and also amusing at times.
Where did you meet the three jewelers involved in this show: Anne Fischer, Juliane Scholss and Ja-kyung Shin?
Already as students they came to see the gallery's exhibitions.
It is my understanding that they knew each other from school in Nuremberg and so they decided to make some candleholders collaboratively. Is that correct or did you suggest the project to them?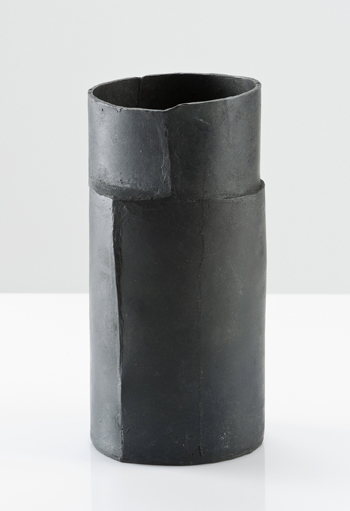 What is interesting to you about this process?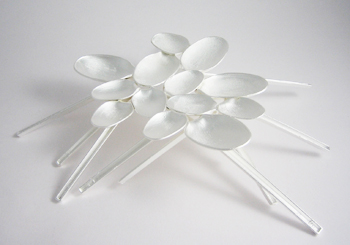 Are these artists you usually show?
I seek to exhibit a combination of exceptional new concepts as well as classical elements in contemporary jewelry and metalwork. You will find this reflected in this year's exhibitions as well as in the artists whose works I represent.