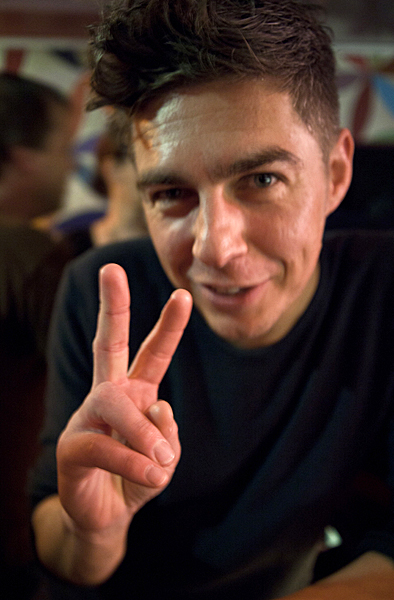 Susan Cummins: Alexander, you recently answered some questions for this blog about working with Otto Künzli at the Academy of Fine Arts in Munich, so I won't ask you about your academic training, but can you tell us the story of how you became interested in being a jeweler?
Alexander Blank: Actually, I was not very interested in nor was I planning to become a jeweler when I started it. I wanted to become a photographer, but the one I chose to study with already had an apprentice, so I just simply inquired in the next shop down which happened to be a goldsmith. They took me as an apprentice, but I really was more interested in my friends, sports, and just hanging out at the time. I have to say that I was still quite immature.
Jewelry became much more interesting to me when I was in the advanced technical college in Hanau, Germany. There, I began to get an idea of what jewelry could be beyond well-crafted pieces, good selling ideas, and old school tradition. I felt there was more potential and other values beyond the material based intentions in the jewelry making. Suddenly I noticed that it was possible approach a jewelry piece to criticize, comment, use, and narrate everything I can imagine. That made me very curious, and I continued to study in Munich. To make it short, not much has changed from the younger version of me, but now I feel like jewelry has turned into my playground, and I have begun to love that game.
The title of your show at Ornamentum is Blank Planet. Can you describe this planet?
Alexander Blank: The text for the show at Ornamentum says: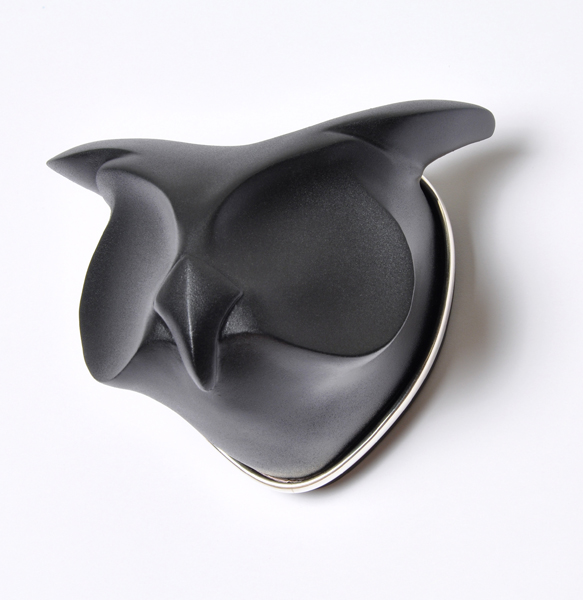 … it seemed to be a dangerous place where both time and space could be against you, but this is the perfect environment where my jewelry comes to life … a place where animals gather with sinister plans. Having already conquered the Blank Planet, they now set their sights on new worlds to plunder. The Blank Planet has never been explored entirely but is known to host many mysterious specimens … some of the first explorers of the Blank Planet brought back artifacts and other things which still remain mysteries in various fields … unravel their mystery yourself at Blank Planet.
You use American symbols and images a lot in your work, so you obviously have an interest in the country. What are you thinking?
Alexander Blank: I am not really sure if I would connect the symbols with the United States myself. Some pieces in my series with symbols and icons, and the recent Memento Juniori series with its Loony Tunes skulls have their origin in the US. But, they are well known in popular culture in most of the other western countries and existed there before I was born. So, I guess they belong to some kind of visual vocabulary that my generation grew up with. Also, maybe the American army base in my hometown played a role I was unaware of. Being a skateboarder and basketball player as a teenager and having some American friends may have given me a lot of subconscious exposure to these images as well, but I can´t really say.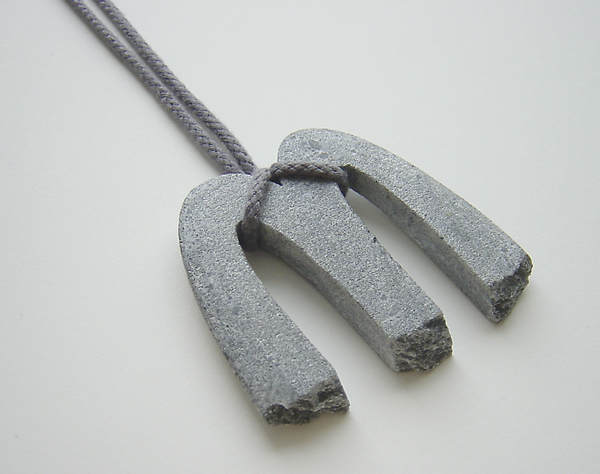 Many people comment on the quality and perfection of your work. They always mention that it is hand carved so it isn't mistaken for machine made. Can you describe your working techniques?
Alexander Blank: It is only classic carving or sculpting from a block, using drills, files, knifes, and sandpaper. Honestly, it is not so important to me how a piece is done, but it should define its own relevant quality and levels of perfection. I am not particularly looking for perfection in general. For me, a piece only gets pointy when all included components of making and thinking come together without excuses.
Alexander Blank: I still like to make up stories as I did when I was a child. But in contrast to the themes of my childhood, I now integrate topics or narratives that are interesting for me at the moment. Using the classic form of fables, I let my protagonists, such as Evil Ed and the others wander around in a live scene influenced by my own background and the situations with which I am confronted. It all influences my concept for my jewelry and reflects what I am thinking about. The narrative makes it possible for me to speak about these things more clearly. I personally like the approach of using fables and comics. You can either avoid the narrative because you do not see the seriousness, or you can simply enjoy the silliness, or you can analyze it and be surprised at what it can speak about … or not. For me, all of this is amazing, and I appreciate each approach. It gives me some nice contrary options.
Regarding the idea of the good and evil in the narration, it should not be divided into either one or the other. It is a fictional language with its own tradition and an exaggeration with a less dramatic base in reality. I would like to leave it like that.
I sometimes wish that the world were less known and that there was more excitement and mystery about things you might see for the first time. Being a fan of fictional or sci-fi stories myself, sometimes it makes me miss that feeling and wallowing in the idea of "how it would be if." I like stories about fantastic journeys, and I feel that jewelry is and should be one. Wouldn´t that be great?
Alexander Blank:
Matt Ruff Fool on the Hill
Matias Faldbakken Macht + Rebel
Philip Roth Nemesis (&others)
Roland Barthes Mythologies
Sean Mortimer Tony Hawk Professional Skateboarder
J.R.R. Tolkien Lord of the Rings
Tome and Janry Spirou & Fantasio
Yotam Ottolengi Plenty
Patrick Süskind The Pigeon
… and many more.
Any books on jewelry?
Alexander Blank: The new book on Otto Künzli, The Book.
Thank you.