San Francisco, California, USA
–Art Jewelry Forum (AJF) is pleased to announce the five finalists for its 2018 Artist Award. The finalists will exhibit their work with Sofia Björkman, from PLATINA, during the international art jewelry fair Schmuck, in Munich, Germany, from March 6 to March 13, 2018. The five finalists for AJF's 2018 Artist Award are:
Karin Roy Andersson (Sweden), Bifei Cao (China), Corrina Goutos (US/Germany), Aurélie Guillaume (Canada), and Jelizaveta Suska (Sweden)
.
Finalists were chosen from 121 artists representing 33 countries and judged on originality, depth of concept, continuity of design, and quality of craftsmanship. This year's jurors were Su san Cohn (Australia), Inger Wästberg (Sweden), and Lynn Batchelder (US).
The unrestricted cash prize of $7,500, generously funded by Barbara Waldman, Linda Peshkin, Marion Fulk, Edie Nadler, and Susan Kempin, will be awarded to one of these five finalists. AJF would like to thank Sofia Björkman and PLATINA for providing a showcase for the winner and finalist during Schmuck and donating the gallery's profits to AJF. The winner will be announced in March 2018.
Each finalist will be interviewed on AJF over the next few months, and we look forward to sharing more about these talented artists with you through AJF.
2018 AJF ARTIST AWARD FINALISTS
KARIN ROY ANDERSSON (Sweden)
2009 Master of Applied Art, University of Arts and Crafts and Design, Gothenburg, Sweden
The urge to repeat movements is significant for my personality and work; multiplicity attracts me. Variations between details become important, creating patterns and rhythms. My aim is to make jewelry where dynamic patterns form balance. To me, jewelry is communication. The intimate connection to the body opens for a special relation to the receiver and the wearer's impact on the object is inevitable and intriguing.
–Karin Roy Andersson
BIFEI CAO (China)
2017 PhD, Gold and Silversmithing, Australian National University, Canberra, Australia
My artistic practice has been characterized by hollowware and making jewelry-based objects. I employ techniques and strategies to present a series of narrative art pieces that explore how the negotiation with different cultures can be reinterpreted in a visual form through object making. Through practice and research, I have drawn from my childhood memories of traditional Chinese visual culture and the exploration of personal identity through a shifting life experience of living in a variety of multicultural environments.
–Bifei Cao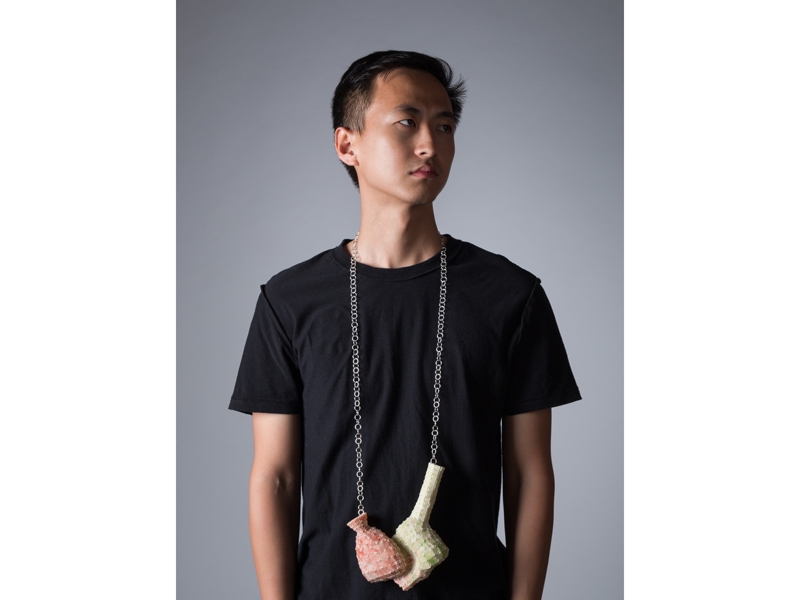 –Corrina Goutos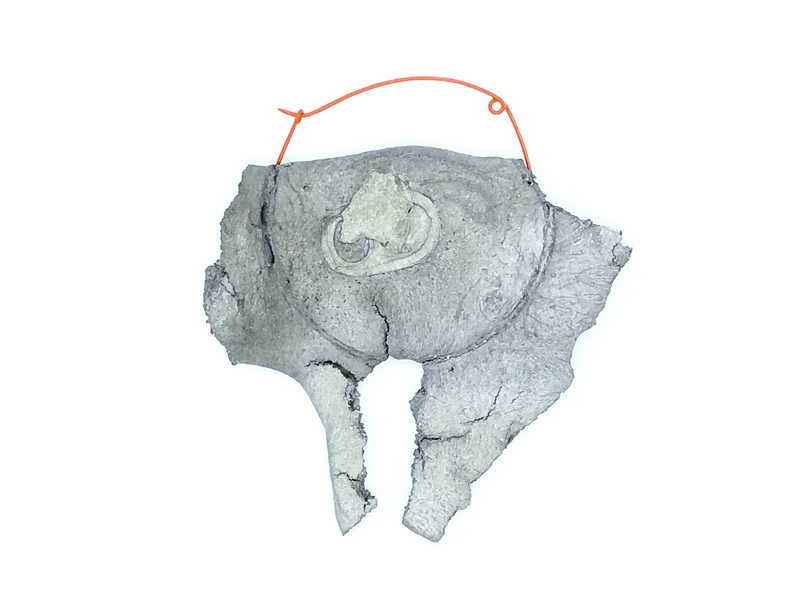 AURÉLIE GUILLAUME (Canada)
NSCAD University in Canada
Through cartooning, I am able to translate deeply intimate moments of sorrow, joy, love, frustration, and other emotions into an image that viewers can identify with, and laugh at. My characters function as entry points into worlds that are more dreamlike and fantastic than our own, but which are also grounded in very real experiences and emotions that we all feel in our everyday lives. My cartoons use hyperbole to exaggerate the whimsical, the grotesque and even macabre nature of the world around me. I believe in the importance of finding humor in tragedy, just as I feel that we can find beauty in ugliness. My work exists in these rich contradictions that are so much a part of life.
–Aurélie Guillaume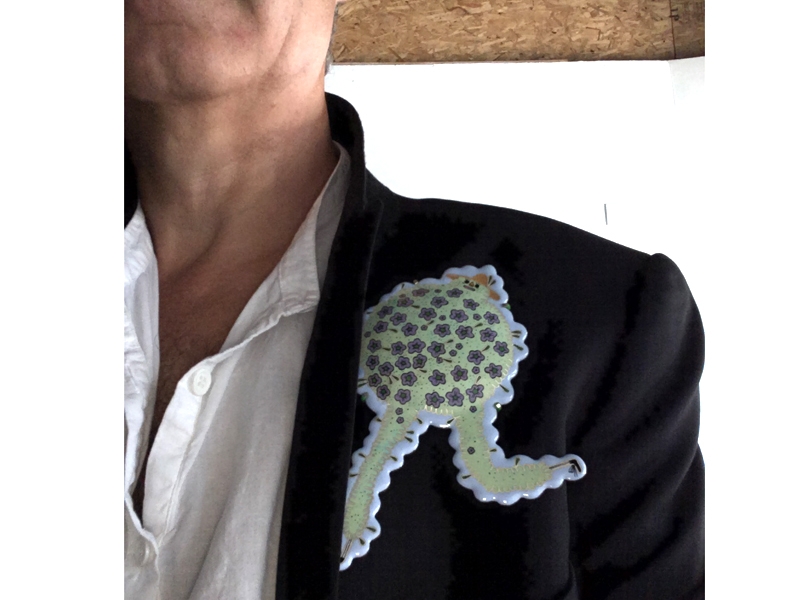 JELIZAVETA SUSKA (Sweden)
2015 MA, Jewelry Art, Academy of Design and Crafts, Gothenburg, Sweden
The Frozen in Amber pieces are a lot about the feeling of a moment in time. I was looking for materialization of this abstract matter. After a period of research, I came up with my own material, which has two main compounds: polymer, which is light and transparent, just like "a moment," and crushed amber, which creates an illusion of a solid stone. In the beginning of crafting each piece, the material is hot and dynamic, but in a while it turns still. Like a metaphor of a moment becoming a memory.
I used Baltic amber as I associate it with my homeland–Latvia–and with the past. Amber is a fossil from around 44 million years ago but was also widely used during the rule of the Soviet Union. I believe that amber could even be considered as a stereotype of this period. I aim to destroy this perception by crushing the stone and its accepted value, by using it in another context and stepping away from what I have seen so many times before.
–Jelizaveta Suska
###
About the Award
The goal of AJF's Artist Award is to acknowledge promise, innovation, and individuality in developing jewelers. The 2018 competition was open to art jewelry makers who make wearable art jewelry, are less than 35 years of age, and are not currently enrolled in a professional training program. Work submitted must have been unsupervised and not submitted for a BFA or MFA show. This year, applications were accepted from individuals who have had a solo exhibition.
About AJF
Art Jewelry Forum is a nonprofit organization spreading awareness and increasing appreciation of art jewelry worldwide since 1997. Its diverse community of artists, collectors, critics, educators, galleries, historians, makers, and writers is united by a passion for art jewelry. AJF advocates for art jewelry through an ambitious agenda of education, conversation, and financial support. It commissions critical writing that sets the standard for excellence in the field and publishes artjewelryforum.org, an Internet resource for original content on art jewelry.