San Antonio, Texas, US—Art Jewelry Forum (AJF) is pleased to announce the jury and guidelines for the 2022 Young Artist Award (YAA). Applications will be accepted starting November 1, 2021.
The biennial AJF Young Artist Award acknowledges promise, innovation, and individuality, and advances the careers of rising artists. Ambitious contemporary jewelry artists age 35 and under are invited to apply for this international prize in contemporary art jewelry, which includes US$7,500 for the winner and US$1,000 for each of the four finalists, as well as an exhibition during Schmuck in March 2022.
The benefits of winning ripple out beyond the financial, however; past recipients have described the prize as boosting their energy and motivation, and the sense of encouragement and support from the field enhanced their confidence. The award has advanced their careers by virtue of increased exposure, networking connections, and exhibition opportunities.
This year's jury includes these distinguished professionals in the field:
Collector and gallerist Karen Rotenberg | Curator Chequita Nahar |
2020 Young Artist Award winner MJ Tyson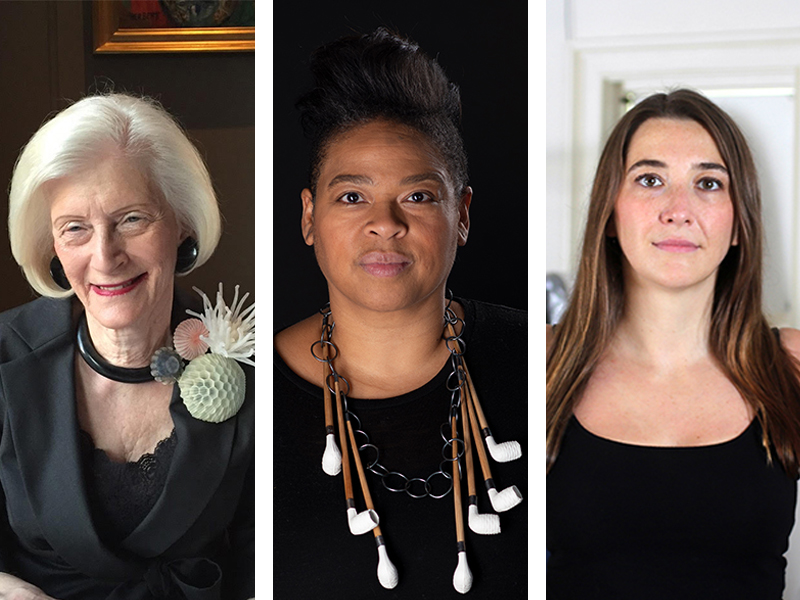 The AJF Young Artist Award is offered through AJF's award and grant program and celebrates innovation in jewelry by a young artist. Through the AJF Young Artist Award, AJF hopes to recognize new and exciting work that will direct the future development of art jewelry.
The deadline to apply is January 9, 2022, at 11:59 p.m., Mountain Time Zone (Denver, Colorado, USA). More information and complete guidelines can be found here. 
###
About AJF
Art Jewelry Forum is a nonprofit organization spreading awareness and increasing appreciation of art jewelry worldwide since 1997. AJF advocates for international contemporary art jewelry through an ambitious agenda of education, conversation, and financial support. It commissions critical writing that sets the standard for excellence in the field and publishes artjewelryforum.org, an online resource for original content on art jewelry.