Mill Valley, California, USA
–Art Jewelry Forum (AJF) is now accepting submissions for its 15th annual Artist Award. Ambitious contemporary jewelry artists age 35 and under have until November 15, 2015, to apply for this international prize in contemporary art jewelry, which includes $7500 USD for the winner and an exhibition during
Schmuck
in February 2016 for the winner and four finalists. The 2016 award is made possible with generous contributions from Susan Beech, Michael and Karen Rotenberg, and Platina (Stockholm).
This year's jury of distinguished professionals in the field will be: Philip Clarke (New Zealand), inaugural director of Objectspace, Auckland, New Zealand's renowned public gallery for contemporary craft and design; the winner of the 2014 Artist Award, internationally recognized artist Seulgi Kwon (South Korea); and AJF board member and collector Susan Kempin (United States).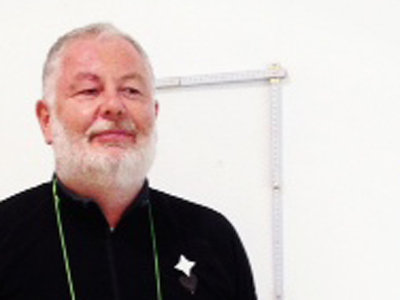 The AJF Artist Award acknowledges promise, innovation, and individuality, advancing the careers of rising artists. Makers of wearable art jewelry 35 years of age or under who are not currently enrolled in a professional training program are encouraged to apply. Submitted work must have been made within the past two years and without supervision.
Applications must include:
Current resume (one page)
Artist statement of approximately 200 words relating to the work submitted
A maximum of 10 digital images of six to seven pieces of work accompanied by captions that describe: artist name, title of piece, dimensions, year produced, materials used, and photo credit
Deadline to apply is at 11:59 PM in Mountain Time Zone (Denver, CO, USA) on November 15, 2015. More information and complete guidelines can be found here. Submit entry at: www.callforentry.org.
About AJF
Art Jewelry Forum is a nonprofit organization spreading awareness and increasing appreciation of art jewelry worldwide since 1997. AJF advocates for art jewelry through an ambitious agenda of education, conversation, and financial support. It commissions critical writing that sets the standard for excellence in the field and publishes artjewelryforum.org, an online resource for original content on art jewelry.
###