If you love reading about jewelry, you won't want to miss your chance to add a complimentary copy of Art Jewelry Forum's newest publication to your library. 
Art Jewelry Forum (AJF), a global advocate for the field of contemporary art jewelry, is offering an incentive for new supporters who donate by 
November 1, 2016
.
By making a donation of $120 or above–just a recurring donation of $10 a month–you will receive:
A limited-edition pin designed by Swedish artist Hanna Hedman
We are calling it her flat pack brooch, but with a twist: It is packaged as a jewelry kit containing a steel push tool so that the wearer can bend and manipulate the brooch into a unique three-dimensional form.
Exclusive discounts on all AJF publications
Build your library with AJF's groundbreaking academic surveys of art jewelry's history and development.
Invitations to special art jewelry events
Connect with the art jewelry community in person at private dinners, receptions, lectures, and other jewelry happenings.
A complimentary copy of On and Off–Jewelry in the Wider Cultural Field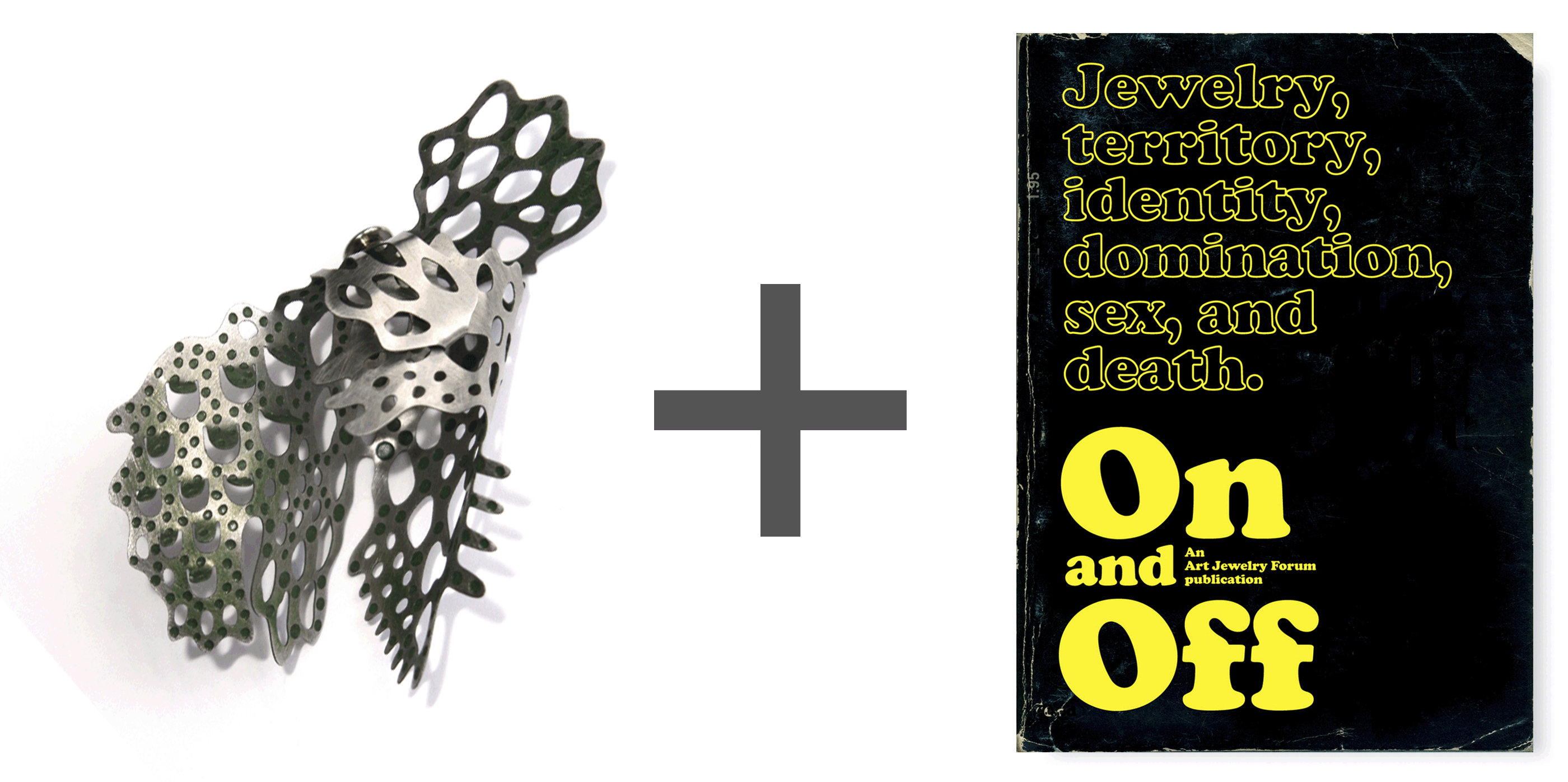 Art Jewelry Forum (AJF) is a nonprofit organization that has been setting the standard for excellence in the field since 1997. With the research on our website and the books we produce, AJF is making the case for the value of contemporary jewelry. Your donation makes everything we do possible.
Be part of the conversation–help promote the value of art jewelry!