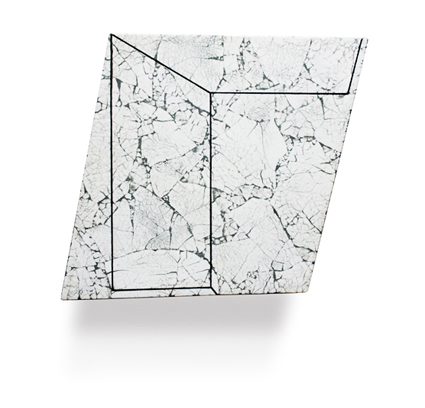 The show at the dynamic four-year old Gallery Loupe includes some sixty Gentille brooches, all created in the last nine years. Thomas Gentille: Twenty-First Century could easily find a home at New York's Museum of Modern Art, or any top-notch contemporary art institution, were there not a widespread bias against artists who choose the pin as a means of expression. 'I don't think you can go beyond pins,' says Gentille, carefully plucking meticulously crafted brooch after brooch from a series of elegant chartreuse metal cases, which he himself designed for the show. Gentille's graceful, restrained, geometric work is spiritually allied to painters and sculptors such as Fred Sandback, Agnes Martin and Donald Judd.
Contained within Gentille's preferred format, the brooch, is a world of invention, exploration, wit, balance and beauty. One of his hallmarks is a reverence for commonplace materials. 'I think all materials are valuable,' he told me during a recent visit to Gallery Loupe. 'I enjoy taking mundane materials and making them precious.' A few examples: eggshells, ivory from piano keys, sawdust, resin, pumice, dyed cork, wood and a specific industrial silver paint usually used on mirrors.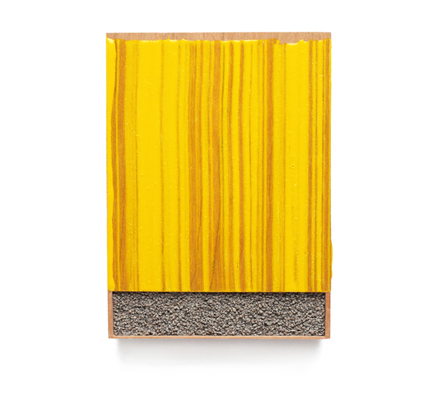 Sometimes his palette is strikingly minimal: one of the few titled pieces, Disappearing Corner, is a long, slender, regally proportioned stick of cherry wood, sleek and spare. The upper left corner is inlaid with mother of pearl, allowing the corner to recede in white.
The show includes a virtuosic selection of Gentille's most technically astonishing work, a series of brooches cloaked with an eggshell overlay, a secret technique Gentille perfected following years of experimentation. These works harken back to the Art Deco eggshell creations of Jean Dunand, to Asian ceramics and the topographical explorations of earthworks artists, but Gentille's introduction of subtle color, pattern and drawing make the form all his own.
The Ohio-born artist is ranked among the top jewelry makers in the United States. His work is included in museum collections including the Metropolitan Museum of Art, the Museum of Fine Arts, Houston and London's V&A Museum. He works from a studio on the Manhattan's Upper East Side.
A 120-page catalog published by Gallery Loupe, also designed by Gentille, accompanies the show with essays by Museum of Art curator Ursula Ilse-Neuman, jewelry historian Toni Greenbaum and Vanessa S Lynn.