As an emerging jeweler, being selected for Talente is a tremendous encouragement and endorsement. It suggests someone, somewhere thinks you might have an inkling of promise. So I was incredibly grateful for the funding from Creative New Zealand, the national arts council, which enabled me to attend the show in person and experience this jewelry pilgrimage. The week of events was one of exhilarating (and slightly dizzying) full jewelry immersion. Aside from Schmuck and Talente, there was a multitude of satellite exhibitions showcasing work from many countries. As a result, people had journeyed from all over Europe, the United Kingdom, the United States, Australia and, including our six-strong contingent, New Zealand.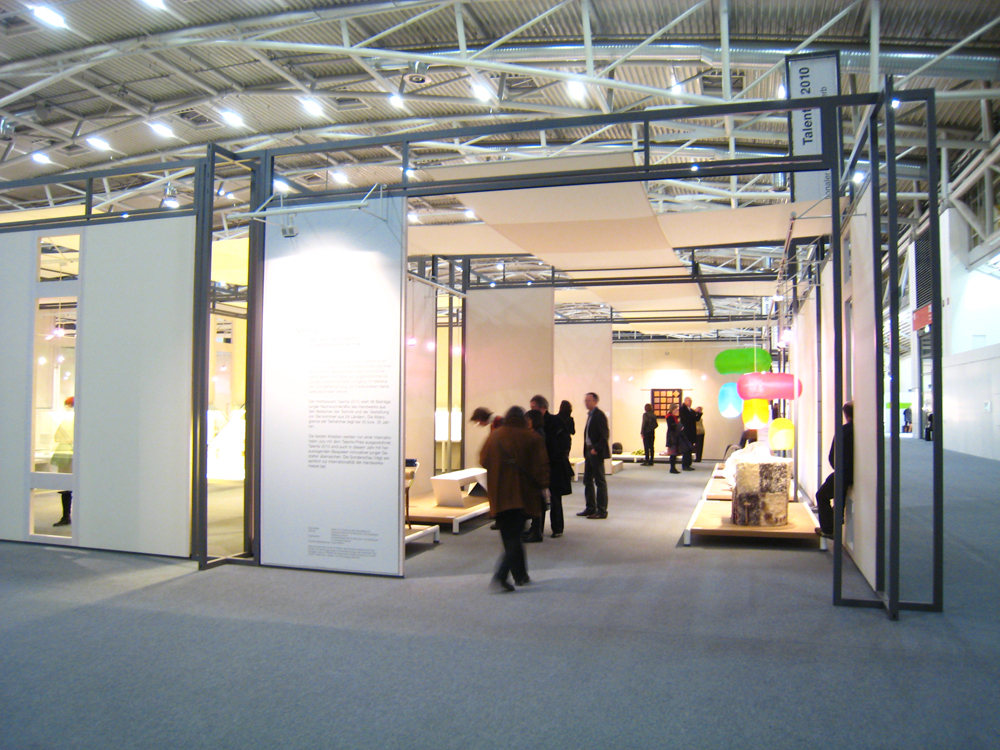 With the week's packed lineup, I was keen to see different approaches to exhibiting jewelry. In Talente and Schmuck, the challenge of displaying such variety understandably meant the exhibition design was fairly innocuous. The works were laid out in well-lit glass and steel cabinets, or hung from the steel partition system – tidy industrial design, but more in the spirit of the trade show they were part of.
Other memorable shows included the Dialogue 8 show (United Kingdom) in an old foundry, spatialPalace (Estonia) in a cemetery and the walls of shirts in Nicht Dass du Mir von der Bluse
Fällst. Interestingly, the work I enjoyed most the often was part of more conventional displays.
A heartening answer seemed to lie in the radical exhibition of students from Maastricht. Their portable 'jewelry-in-a-bag' format enabled the group to piggyback on the opening at the Pinakothek, usurping an audience in the process. This was echoed by Willy Van De Velde, a jeweler who drove his van over from Belgium and parked outside another show as a mobile gallery. These actions seemed an inspiring message for emerging jewelers: you don't need to rely on institutions for public exposure. Do it your own way! It really drove home that our practices must extend beyond the production of jewelry to the production of wearer/audiences.
Otherwise, there comes a point when seeing so much jewelry simply makes you SICK OF SCHMUCK. The remedy, care of the students of the Munich Fine Arts Academy? A night of drunken jewelers dancing to German techno.
Surprisingly, after this marathon week, I wasn't completely sick of schmuck. I still had stamina to visit the Amsterdam galleries and Galerie Marzee and was itching to get back to the bench.