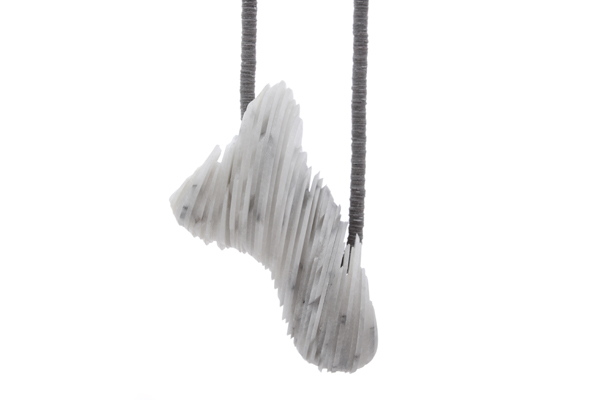 Olivia Shih: Could you talk about your education as an artist, and how you found your way to jewelry?
Tarja Tuupanen: I was first educated as an artisan (in stone) in 1995, and then I did my BA (stone crafts and design) in 1999, both in Lappeenranta, Finland. Later on, I got my MFA in 2013 from Konstfack University College of Arts, Crafts and Design in Stockholm, Sweden.
During the BA studies in Lappeenranta, I didn't actually believed that in the future I would concentrate in art jewelry; it was too "big" and felt unreachable. Nevertheless, I took an Alchemy workshop and seminar in 1997 at our school (led by Ruudt Peters, Iris Eichenberg, Karl Fritsch, and Christoph Zellweger), which was confusing for me, in a good way. And at the end of my studies, I had artist Helena Lehtinen as a diploma work tutor. Both of these incidents gave me the confidence and courage to move toward art jewelry.
Unlike many contemporary jewelers, you work intensively with stone instead of with metal or other materials. How did you begin your affair with stone?
Tarja Tuupanen: During my education at Lappeenranta, I was taught that stone was a special material, and this was an elementary part of my education. The roots of the school are in Ylämaa and in spectrolite, a feldspar found only in that region. However, it was not love at first sight with stone. I learned the stone skills but wasn't thrilled with the material, and I used a lot of elk bone during studies. Stone was clumsy and quite boring (and difficult to understand). But then I saw works by Kirsty Kallioniemi, who made beautifully carved stone rings and has since passed away, and of the German jeweler Maike Barteldres, who cast metal directly into granite. I realized that the limits I associated with stone did not exist. It took several years, but during my diploma work in 1999, I became friends with stone.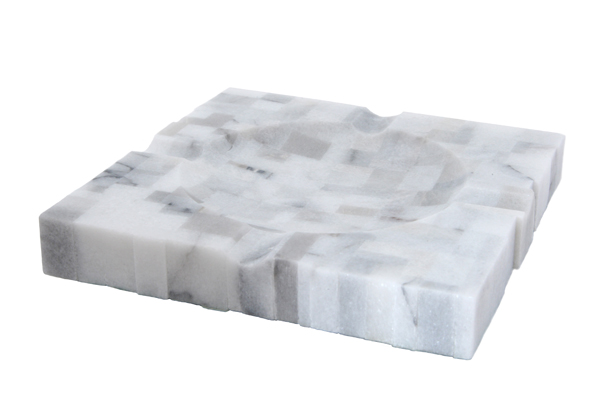 You often work with stones such as agate, granite, marble, and quartz—material that is found in sculpture or building, or that is considered "semiprecious." Why choose these materials and not precious gemstones?
Tarja Tuupanen: First of all, the quantity and the size matter. Semiprecious stone I can get several kilo pieces of; diamonds, I can't. Some amount of material is needed so that I'm able to get to know the stone, who it really is; I try to get into the essence of what it is all about. Character matters. The blind childlike blueness of agate, the fragility and light shades of quartz, the rural and ordinary granite, the strong layered structure and silky night-like dimness of black slate, and, of course, the emptiness and calmness of the cacholong. My prejudice says that diamonds and emeralds are bullies—they are dangerously only shouting one story. Then again, I don't know them well.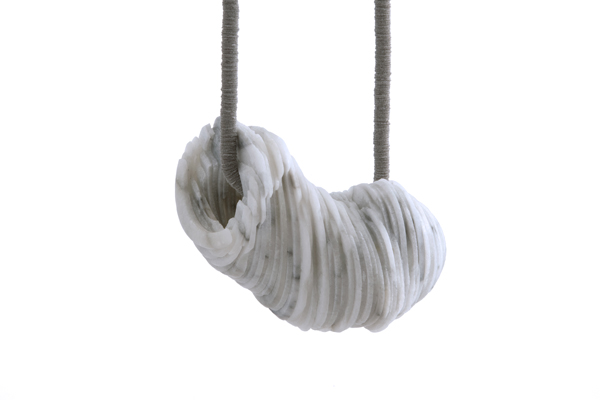 Tarja Tuupanen: When I worked with quartz, I made them as light as possible, extremely thin and fragile and connected to the theme at the time, femininity and the circle of life. I wanted to get rid of the typical characteristics of stone—the heaviness and a certain kind of shapelessness. I was looking for the limits of what the stone could take.
Later on, I changed my focus point, but to answer your question, in the cacholong brooches (2003–2009), I often carved the stone away from the back to make them lighter to wear. But only if this act suited the wholeness of the piece. Most of my work is lighter than people think because we have this idea that stone is heavy.
Nowadays, when the material is tableware and in the readymade piece there is a reference to the ashtray, it can't be bothered to be very light. If a piece is heavy, you wear it on the terms of its weight.
Your carved marble neckpieces, from the series Notions of Skill, are simultaneously organic and intensely crafted. Are you inspired more by the material itself or by the crafting process?
Tarja Tuupanen: Both. My relationship to the material is so thorough that stone is more than just a material. Stone skill is a passion. The readymade marble tableware carries the theme itself: the cultural references, the tackiness, etc. The crafting is a pleasure and the way to understand the theme. Everything overlaps.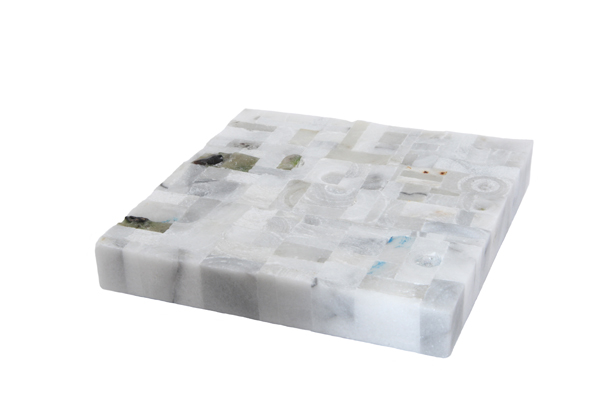 Each piece of jewelry in the series is made with readymade marble tableware and velour stickers. Why select and manipulate a readymade object? Why these two materials?
Tarja Tuupanen: My first encounter with this readymade material was a few years ago when I got a round marble plate as a present from a friend. It was maybe a plate for cheese or something. I started to collect them from flea markets, but only for material storage. While I was studying at Konstfack, I finally used the material for a project. One of the best things about being at school is experimenting outside your comfort zone and making things you wouldn't dare make between exhibition preparations and "normal artwork." And in addition to this, at school you get feedback from professionals. That project grew into a bigger project, and eventually it grew into my thesis work. There's still much more to investigate, so I still work with it at the moment. In general, I work with one stone at a time because forming a relationship to the material takes time and is vital.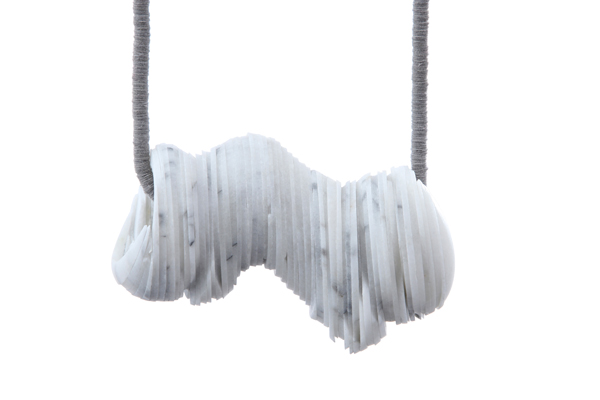 The velour stickers come with the readymade marble tableware. On the underside of the objects—especially candleholders and vases—there are velour stickers to protect the table from the stone and maybe to soften the sound when putting the tableware down. These stickers are different shades of green, they have collected dirt and odors, and they show the everyday life of the used object. They are the jewels of these objects. It's an essential part of the tableware, so it felt natural to me to use velour.
Crafting stone and jewelry is a relatively slow process compared to mass production of readymade objects by factories. Why choose such a "slow" life?
Tarja Tuupanen: The slowness suits me. In general (not always), working with stone is relatively slow. These are phases in the making that are routine or repetitive—for example, you saw and face–grind dozens of stone slices, or you make the final surface for an object by hand. It is often a very technical execution, but those moments give me time to think in almost a meditative way. I don't want to mystify it, but the slowness is personally important for the process.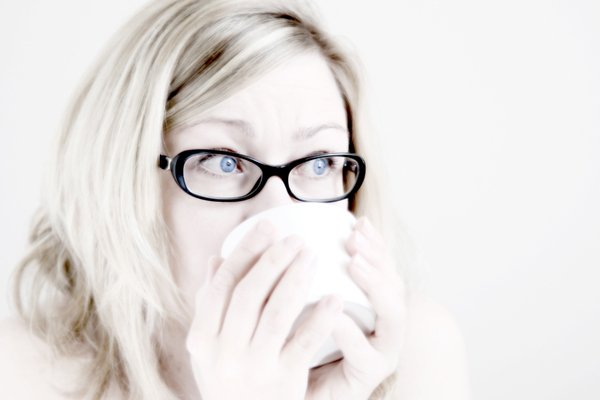 You're a working artist, but you also work as a manager in several workshops. How do you balance your creative life with your managerial life?
Tarja Tuupanen: At the moment, I don't teach so much because I have a grant from Finland's Arts Promotion Centre. But when I teach, it's a great counterbalance, with all those innovative people, fresh new thoughts, and familiar problems. One-week intensive workshops are especially great. You can get quite deep in a short period of time.
Have you seen, heard, or read anything of interest lately?
Tarja Tuupanen: Radio. I listen to the radio a lot, different channels, too. Constant flow of news, reports, interviews, ice hockey, discussions, debates, music…