The YAA is an opportunity for jewelers under the age of 35 to win recognition for their work and receive support from AJF's community. Along with the unrestricted $7,500 prize, the winner's work will be shown at the 2020 edition of Schmuck, and the other four finalists will have the same opportunity to show in Munich, exposing their work to a more global audience. Applications are being accepted now until January 12, 2020. Get guidelines and information.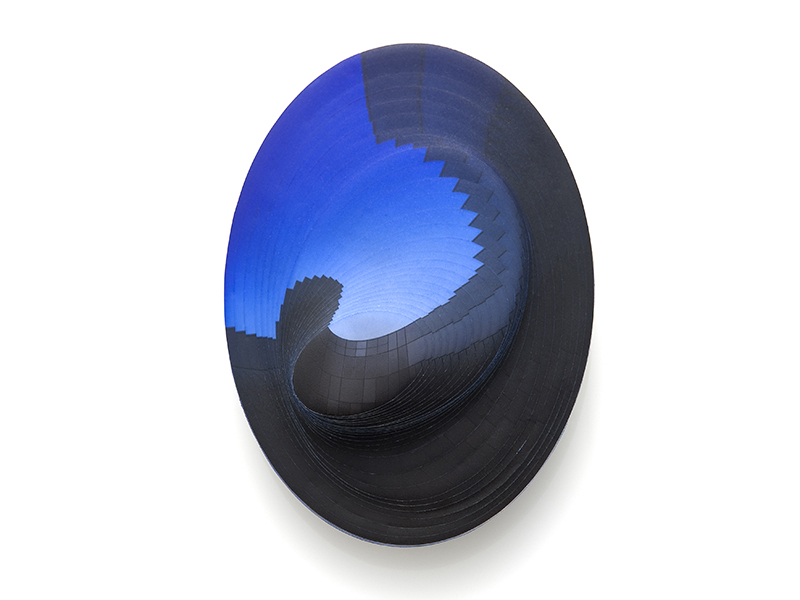 What was the impact of the AJF Artist Award on your practice?
Sergey Jivetin: The monetary aspect helped me dedicate a bit more time to my studio experimentation. The prestige helped me gain some visibility in the eyes of collectors.
Lynn Batchelder: This award was incredibly encouraging and validating of the independent work that I had pursued in the few years beyond graduate school. When I got the news that I was receiving this award, I was working and living in a studio apartment. The award allowed me to expand my practice and further invest in my studio, eventually moving to a new space. This award certainly supported me in a transitional time and facilitated professional relationships that continue to support my career.
Masumi Kataoka: People recognized my work more. It also gave me encouragement to keep working and applying for grants, etc.
Sooyeon Kim: At the time of the award, I was an emerging artist. I'm very grateful to AJF for providing a springboard for active activity in the art jewelry field.
Sharon Massey: Receiving the AJF award had a huge impact on my practice, enabling me to relocate to a studio in Pittsburgh, PA, where I have a community of friends and artists. This award gave me the courage to continue making jewelry and to pursue teaching jobs in higher education. Ten years later, I'm a tenured associate professor of jewelry and metals at Indiana University of Pennsylvania, a university in the Pittsburgh region.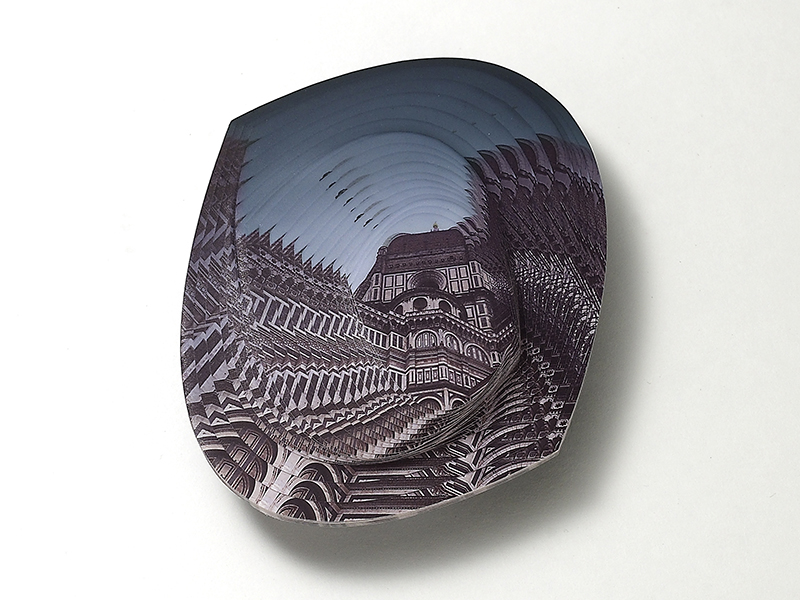 RELATED: Seulgi Kwon, 2014 Artist Award Winner
RELATED: Natalya Pinchuk, 2006 Emerging Artist Award Winner
What are you doing now?
Sooyeon Kim: I'm currently working as an artist in Korea and have been participating in exhibitions at home and abroad.
Sergey Jivetin: For the past several years, my emphasis has been on a traveling project exploring the personal and collective histories and values associated with plant seeds.
Masumi Kataoka: I teach part time at community colleges, develop my own work, and am raising a boy.
Lynn Batchelder: I'm now assistant professor in the metal program at SUNY New Paltz. This past year I moved into a permanent studio, a barn in the Hudson Valley that formerly housed antiques. I spent a good part of the year working to make the space functional, and finally have the freedom to create in a studio of my own. I'm acutely aware of the power of empty space; these changes have created much room for growth in my practice as well.
Sharon Massey: I teach jewelry and metals full time, and continue to have an active studio practice and exhibition record.
How has your work changed since you received the award?
Sharon Massey: My work has changed a lot during the past 10 years, but there are still similarities. I'm still working with steel, which used to be a somewhat unusual alternative material but is now relatively commonplace. I still work in series and push the boundaries of my materials. For several years I made work that referenced the post-industrial landscape, but now my work has shifted to an exploration of charms, talismans, and souvenirs. I'm currently making large-scale interpretations of traditional jewelry motifs in welded, enameled steel.
Sooyeon Kim: Rather than changing my work before and after the award, I've continuously strived to show diversity in the same context in my artwork since winning the 2013 AJF award.
Masumi Kataoka: For a while, I struggled to keep using similar materials and ideas. Now, I feel my work is getting a little more freedom in terms of methods and material use, still maintaining my core interest in bringing out human emotions.
Sergey Jivetin: In the 15 years since the award, my work has shifted from jewelry into a variety of formats, including site-specific sculpture and interactive performances.
Lynn Batchelder: I've pushed to begin several new bodies of work further exploring the space between two and three dimensions. This research involves experimentation through electroforming, engraving, and printmaking.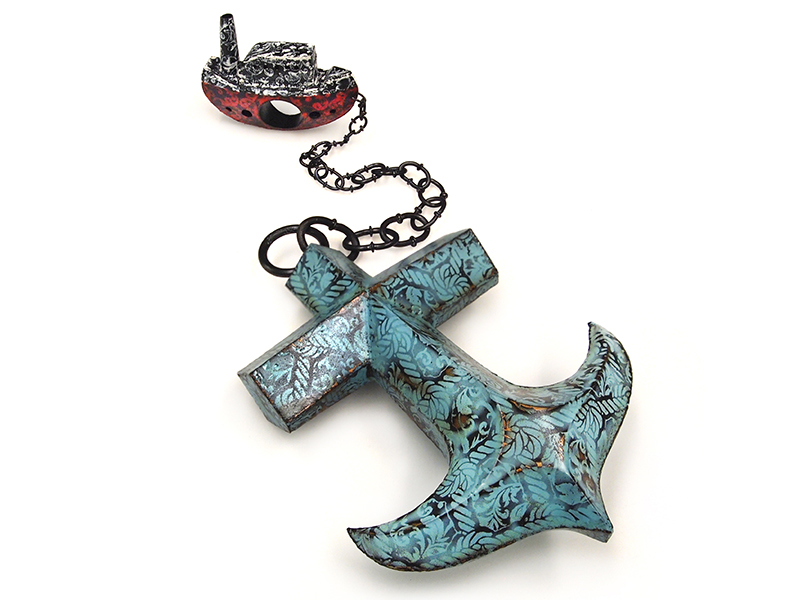 How do you, as a maker, view the value of AJF for yourself and for the field of jewelry?
Sharon Massey: AJF is a valuable resource for jewelers, collectors, educators, and students. The archived articles and interviews are wonderful, and the continued commitment to awards for emerging and mid-career artists are very beneficial to the health of our field.
Lynn Batchelder: I believe Art Jewelry Forum serves a key role to share and document our field. AJF has been a critical resource for me over time, certainly allowing me to feel better connected to the international jewelry and metalsmithing community.
Masumi Kataoka: It's an important platform for critical discussions in the field as well as an important organization where makers and audiences come together.
Sergey Jivetin: While I'm currently only tangentially involved in jewelry, I still appreciate AJF's continued dedication to the field, increasing its visibility and larger acceptance within the fine arts and the fabric of contemporary culture.
Sooyeon Kim: Compared to other fine-arts fields, the art jewelry field is a very small category even within contemporary crafts. Therefore, such support by institutions like AJF is a great encouragement for art jewelers. Please continue to work for the development of contemporary art jewelry!