Emily Stoehrer—the Rita J. Kaplan and Susan B. Kaplan Curator of Jewelry at the Museum of Fine Arts, Boston—tells us about her career as a jewelry curator and what she foresees in the applications for the Susan Beech Mid-Career Artist Grant. (Stoehrer will work with two other jurors: Daniel Kruger and Susan Beech, the grant's founder. Read our interview with Beech here.) Photos of works in the collection of the Museum of Fine Arts, Boston, accompany this interview.
The Susan Beech Mid-Career Artist Grant aims to recognize a mid-career artist who has made a substantial contribution to the field of art jewelry. Applications for the $20,000 grant are currently being accepted. Learn more about applying here, and keep the deadline firmly in mind if you're 35–55 years old: it's January 10, 2021.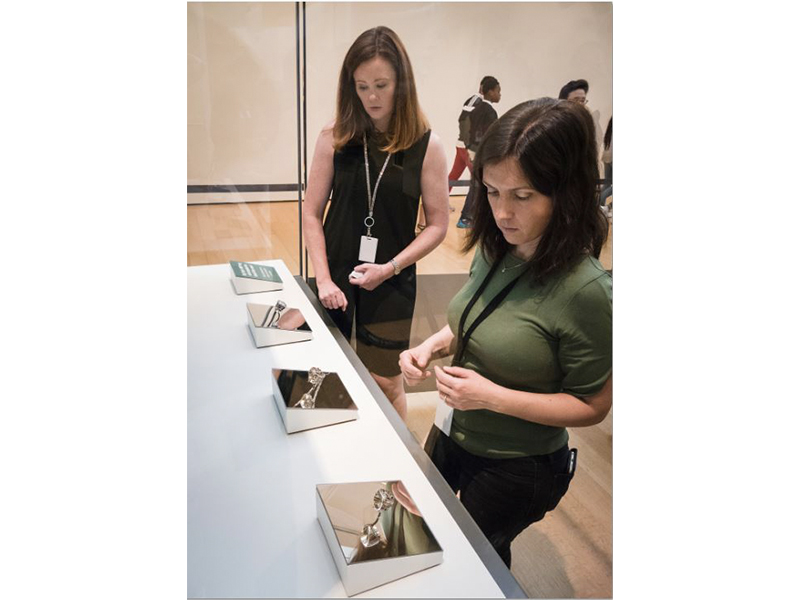 Bonnie Levine: First, a little background. Please explain how you were introduced to contemporary jewelry, and what you're doing in relationship to it now.
Emily Stoehrer: My career shifted from a focus on fashion and textiles to jewelry about 12 years ago. At that time, I began working with Yvonne Markowitz at the MFA, Boston. She then held the position that I now have at the MFA—as Rita J. Kaplan and Susan B. Kaplan Curator of Jewelry. Yvonne encouraged me to pivot toward jewelry and has since been a great mentor to me. Like the MFA collection, her interest in jewelry ranged from ancient to contemporary. Her appointment coincided with a major gift of contemporary jewelry from Daphne Farago. So immediately my understanding of jewelry, and certainly in a museum context, always included contemporary works. In those first years, I recall meeting Jennifer Trask, Arline Fisch, Yoshiko Yamamoto, and others. It was, and remains, so energizing to connect with artists who so generally share with me their enthusiasm for, and perspectives on, jewelry (past and present), and their deep technical knowledge.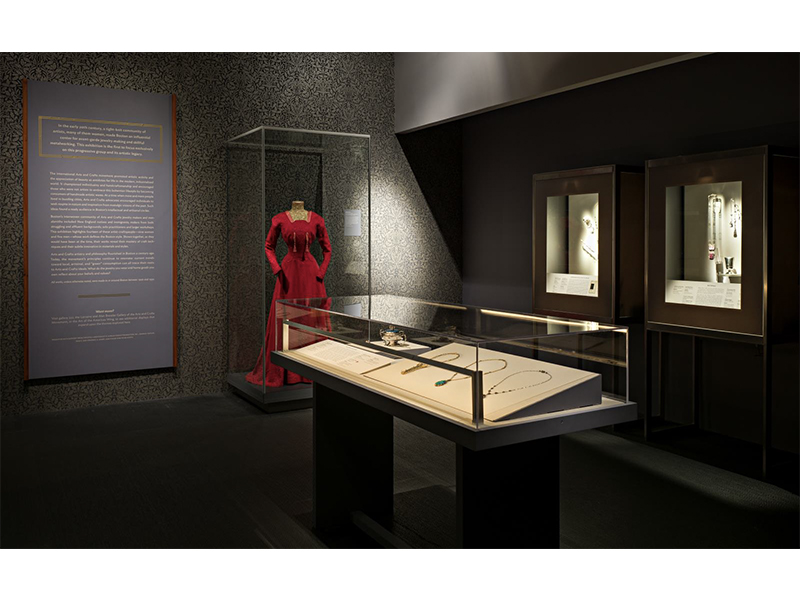 In the years since, I have worked to maintain a presence simultaneously in the areas of antique, historical, and contemporary jewelry. I served on the board of the Society of North American Goldsmiths (SNAG) and on the advisory board for the Association for Jewelry and Related Arts (ASJRA). I have twice visited Munich Jewellery Week, and have hosted groups at NYC Jewelry Week and in artists' studios. At the MFA I have actively worked to add to the great strengths of our contemporary jewelry collection, acquiring work by women and artists of color.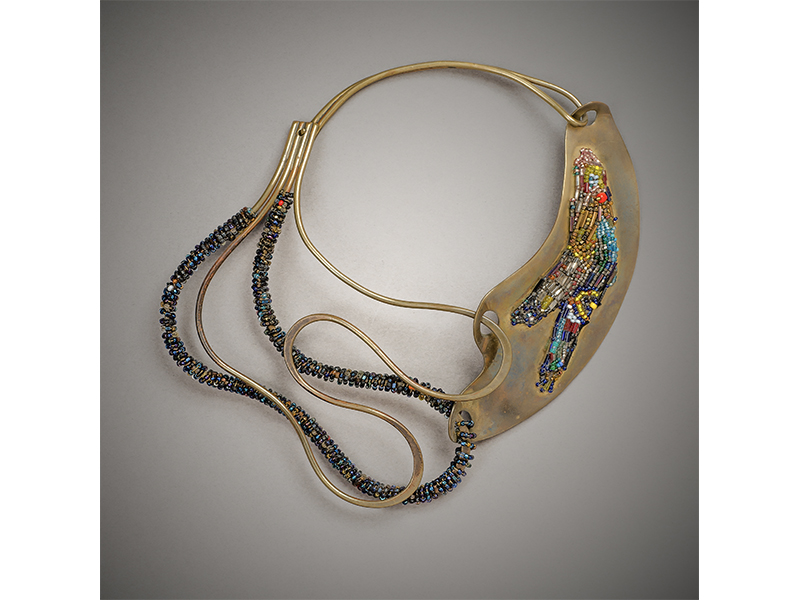 This year has seen a lot of disruption and uncertainty—COVID, Black Lives Matter, escalating climate crises, ongoing political unrest, and the US election. Do you expect to see different kinds of proposals for the Susan Beech Mid-Career Grant, given the year we're experiencing?
Emily Stoehrer: We are living in unprecedented times. All of the factors you list here have influenced the state of art organizations, university programs, galleries, museums, and of course artists. I imagine that we may, perhaps, see many more applications than have been received in years past. Mid-career artists, like everyone else, have been greatly impacted by the current economics and also undoubtedly influenced by the various social and political movements taking place right now. This is a moment of change, and with that comes great creativity and innovation. As jurors, we will face the very difficult task of choosing from among what is sure to be an extraordinary pool of applicants. As part of the process, I'm eager to learn more about the wide variety of creative projects that are being conceived and developed.
What do you think is the single most important conversation for artists to be having today?
Emily Stoehrer: This is an impossible question to answer! There are so many pressing issues for artists to think about, talk about, and explore in their work today. I'm excited to see the work of Crafting the Future and the commitment of schools like Haystack, Arrowmont, Penland, and others to create more equitable opportunities for artists.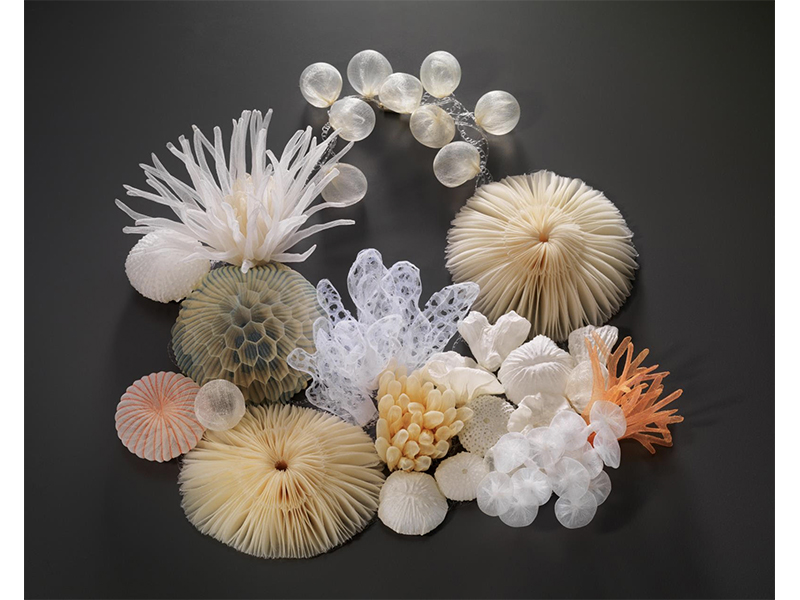 Besides grants such as this one, what other ways do you think that artists can be encouraged and supported?
Emily Stoehrer: There's an incredible community of makers out there! In the United States, organizations like AJF, SNAG, ASJRA, NYC Jewelry Week, and Women's Jewelry Association (WJA) offer places for people to connect, to learn about jewelry, and to examine their shared love of ornament. But I think having so many organizations interested in jewelry, and working in a field so varied in terms of materials and approach, can sometimes mean that conversations aren't happening between different areas of our field. Perhaps some of that has changed or is beginning to. These last six months have been a testament to human ingenuity, and the expanded opportunities to connect online through webinars or social media have been outstanding. Nothing replaces in-person experiences, but it's been inspiring to connect with colleagues, creatives, and friends around the globe in real time.