Galerie Spektrum has been representing contemporary art jewelry since 1981. In this interview, gallery owner Jürgen Eickhoff provides us with some insight about his selection process and take on the field.
Missy Graff: Can you provide us with a little history about the origins of Galerie Spektrum? Why did you decide to represent jewelers?
Jürgen Eickhoff: Galerie Spektrum began in 1981, specializing in the applied arts with glass, ceramics, jewelry, and paper works. After the first year, we came to the conclusion that it would be important to focus on just one format. So we selected the one we knew best and that we thought was the most avant-garde: contemporary art jewelry.
Please tell us about the artists you represent. What is your criteria or process for selecting artists?
Jürgen Eickhoff: The criteria are subjective, but include the quality and consistency of the artist's work, their professional behavior, their innovation and individuality. When I decide to represent a jeweler, I try to represent his/her entire body of work, including the work that is not jewelry. Sometimes I select the work that we will represent, and sometimes the artist presents a collection to me.
How has international collaboration affected the field?
Jürgen Eickhoff: The field is affected by multiple influences. Questions come to the gallery from other galleries, curators, institutions, and museums from all over the world. These questions concern conceptual things, artists, or the field in general.
In addition to being a gallery, Spektrum is also an official publisher and has released more than 50 titles. The gallery has had its own website since 1996. This sharing of information can be considered a type of collaboration.
All of these ways of communication help information to reach students, schools, museums, and collectors, which in turn affects the gallery.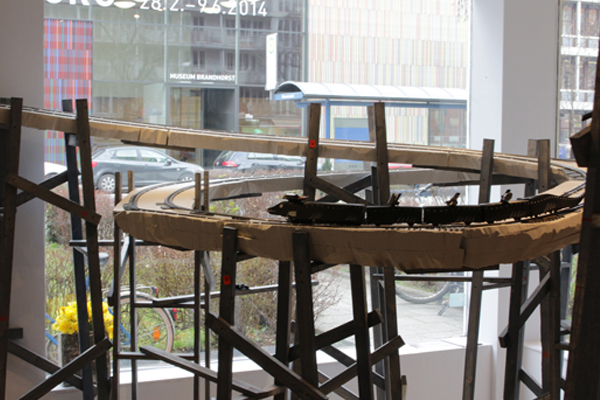 When developing an exhibition, your gallery encourages artists to use the entirety of the space through installation. Tell us about that process. What is the artist encouraged to think about? Please provide an example.
Jürgen Eickhoff: The artist is encouraged to think about his/her work and its place within society. These thoughts can lead to new ideas about presentation, and the resulting installation is a kind of artwork on its own. One of the artists who is working most intensively in this field is Ruudt Peters, who has had 11 solo exhibitions so far at Spektrum.
How have the artists' perspectives of the work you represent influenced the gallery?
Jürgen Eickhoff: There are influences that go back and forth between the artist and the gallery. A gallery should have its own identity and style, which is complemented by the artists that it represents.
Galerie Spektrum has been supporting the art jewelry field since 1981. Throughout this time there have been many shifts in processes, themes, concepts, and materials. Have you seen a change in the collector as well?
Jürgen Eickhoff: No. Our collectors are up to date, and they evolve with the artists.
How can the art jewelry community help support the success of the art jewelry market moving forward?
Jürgen Eickhoff: The collectors, institutions, and museums should intensify their efforts. The collectors should buy more work, share their enthusiasm, and encourage others to collect as well. The institutions and museums should have more shows, contests, projects, and workshops about jewelry, in addition to building up their own collections.
Do you have any advice for emerging artists that you would like to share?
Jürgen Eickhoff: Do not follow the trends and fashions.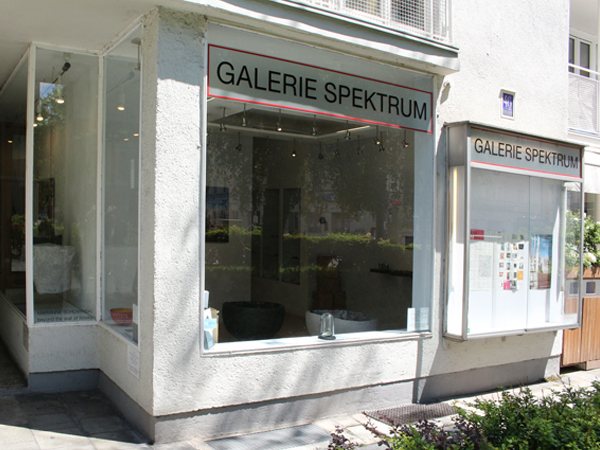 Index Image: Exhibition view, Icons of the 20th Century, Marianne Schliwinski, 2007, photo: Galerie Spektrum