AJF asked the five young Artist Award finalists to give us their thoughts on the future of the field. Their work represents a group of outstanding pieces of contemporary jewelry. This is the second of five interviews, including one with Seulgi Kwon, the winner of this year's award.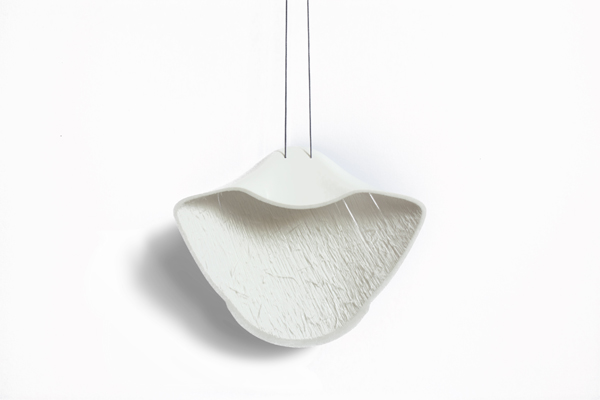 For this, the 14th annual AJF Artist Award, the jurors were Carin Reinders, director of CODA, Apeldoorn, Netherlands; Karen Rotenberg, founder and director of Alianza Contemporary Craft and collector of contemporary jewelry; and Sooyeon Kim, jeweler and recipient of the 2013 AJF Artist Award. The jurors met in October and selected the following five finalists for the 2014 AJF Artist Award: Attai Chen, Benedikt Fischer, Lauren Kalman, Heejoo Kim, and Seulgi Kwon. The choices were based on originality, depth of concept, and quality of craftsmanship. These artists are also all under the age of 35.
There will be a small show of the five finalists' work at Platina's booth in the International Trade Fair hall in Munich in the Frame area surrounding Schmuck.
AJF: Where do you think the art jewelry field is going?
Benedikt Fischer: I think the field will recognize a growing stream of graduates who make autonomous objects. But I wonder if there's a place for the object makers out there. On the other hand, there seems to be more work that's easy to sell, as well as understand, and that's maybe more commercial. Also, jewelry galleries seem to be popping up in new areas of the world.
What do you think about that direction?
Benedikt Fischer: Regarding the autonomous objects, I sometimes find it difficult to make the connection to jewelry. The connection is becoming so thin that I can't grasp it anymore. It's not that I need to understand everything or have everything explained to me, but if it's made and shown in this context, then I will automatically be looking for leads about the work's connection to jewelry. About doing commercial work, I think it is understandable that everyone wants to make a living.
What excites you about the art jewelry field?
Benedikt Fischer: I think it is good and a natural development that the field is exploring new territory. And since there are more and more makers, it's crucial to have more opportunities to show the public what they do, so it's great that new spaces are appearing.
What frustrates you about it?
Benedikt Fischer: I sometimes think the whole world is looking toward the West to see how things are done and I think that it would also be nice for non-Westerners to see what is going on in their own culture and context, how they would do things, sans westernization. But then again, that's how globalization works. It seems to me that there is a McDonald's in almost every country and they all look the same.
What do you think your direction will be five years from now?
Benedikt Fischer: I really don't know! I just hope I will be content with what I'm doing.