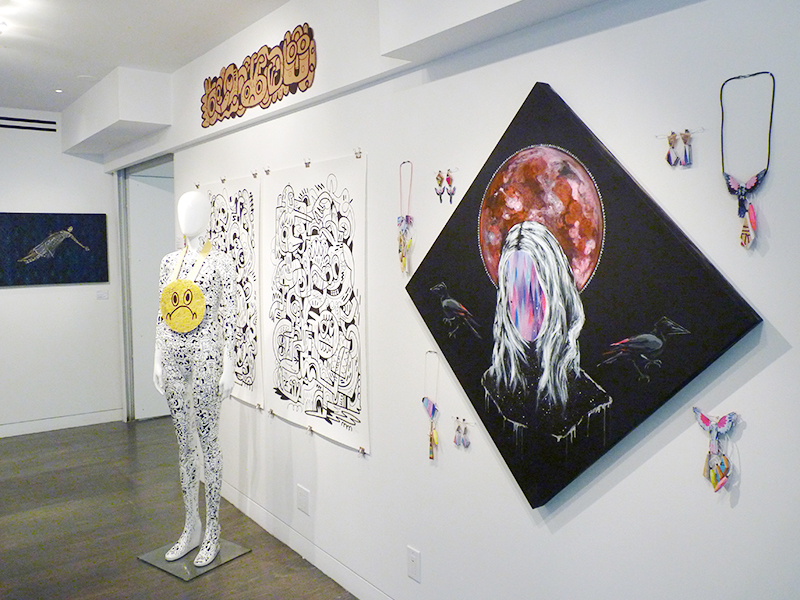 Bella Neyman is the director of the Gallery at Reinstein|Ross in New York, which specializes in contemporary jewelry. With a background in arts administration and several critically acclaimed exhibitions under her belt, she mixes writing and curating, and is a major contributor to growing the art jewelry field. Along with Ruta Reifen, Neyman founded Platforma, a curatorial initiative focused on exhibiting contemporary jewelry. She is also a board member of AJF. Sandra Wilson caught up with her to explore the role of the gallery and curating in the 21st century.
Sandra Wilson: Tell us a little about your background and what led you to art jewelry and the Gallery at Reinstein|Ross.
Bella Neyman: Let's say that I prefer the road less traveled. A year after I received my BA in arts administration, while deciding on a graduate program, I felt that art history was too popular a choice. Instead I pursued decorative arts and design history at the Cooper-Hewitt, National Design Museum. This was 2004 and the design field was not booming like it is today. I was excited about the possibilities and what I could contribute. Upon completing the program, I began working for a gallery that specialized in 20th-century decorative arts and jewelry. In my free time I wrote for various design publications, occasionally writing about jewelry.
In May 2011, I interviewed Elyse Karlin about her exhibition, Jewelers of the Hudson Valley (Forbes Galleries, New York, New York). This was the turning point for me. It was the first time that I was exposed to contemporary art jewelry and truly blown away. After I published my article, Jennifer Trask, one of the participating artists, reached out and invited me to visit her studio. From there on, even though I continued to focus on design in my day job, my free time was spent obsessing over jewelry. Again, I felt that my contribution would be by far more valuable to this "emerging" field than to design. Independently, I continued to pursue projects (writing, curating, and launching Platforma) within the contemporary jewelry field until the Gallery at Reinstein|Ross came along and my dream job became my day job. Platforma was invited to curate their opening exhibition, which was very successful, and the owners asked me to join their staff full time.
What is it that the Reinstein|Ross gallery (RRg) offers that can't be found anywhere else?
Bella Neyman: The RRg is the only gallery in New York City where you can regularly see an exhibition dedicated to contemporary jewelry. Our model is different from other galleries: We do not represent artists, and our program is solely exhibition based. This gives us a lot of freedom, and I like to think that it gives us an opportunity to be inclusive rather than exclusive. We show work by artists in all stages of their careers and from all over the world. Because we are located in the heart of downtown Manhattan (down the block from the Whitney Museum), we are in a very unique position (geographically and metaphorically) where we can expose people from all over the world to our field and educate them about it.
What relationship do you see between the more conventional Reinstein|Ross commercial venture and the gallery? What are the advantages/disadvantages of this?
Bella Neyman: It is the best of both worlds. I am not sure there are any disadvantages, actually. The jewelry at Reinstein|Ross, Goldsmiths is all hand-fabricated in our workshop, which is situated in the same location as the shop and gallery. We believe that the two worlds—fine jewelry and art jewelry—can coexist, and both are united by superb craftsmanship. We believe that our clients have the capacity to appreciate both.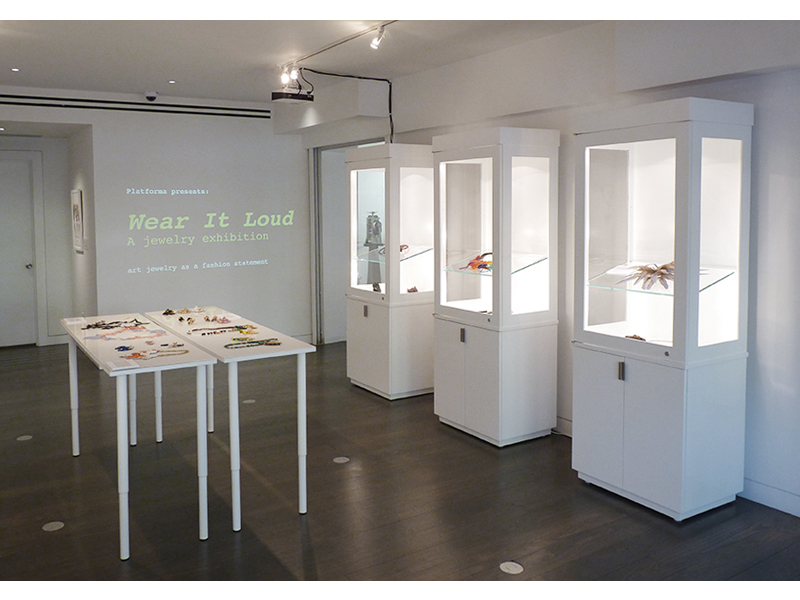 Are you more drawn to nurturing the career of individual artists, or to creating curated shows?
Bella Neyman: For me it is not about one or the other. I really enjoy working with emerging artists and, having benefitted from mentors in my early years, I am happy, humbled actually, to be able to do the same for individual artists. I am very much inspired by them and they have often served as subjects for my articles. Curated shows, in which I often like to show the work of emerging artists as well, are really more to show the breadth of a subject. These shows also provide me with an opportunity to work with different people and explore a subject from several perspectives.
What advice would you give to artists on how to approach a curator/gallery?
Bella Neyman: Number 1, don't be afraid to approach a gallery or curator. To be honest with you, I am surprised that I am not approached more frequently. Number 2, put together a cohesive presentation. Images needed to be clear, on the body and off, descriptions need to be in order and with dimensions (a bracelet can look like a necklace), and give me a brief description of what I am looking at. A link to a website isn't enough. Often not all work is of the highest caliber and you want to make sure that the curator is looking at only the work that you want them to see.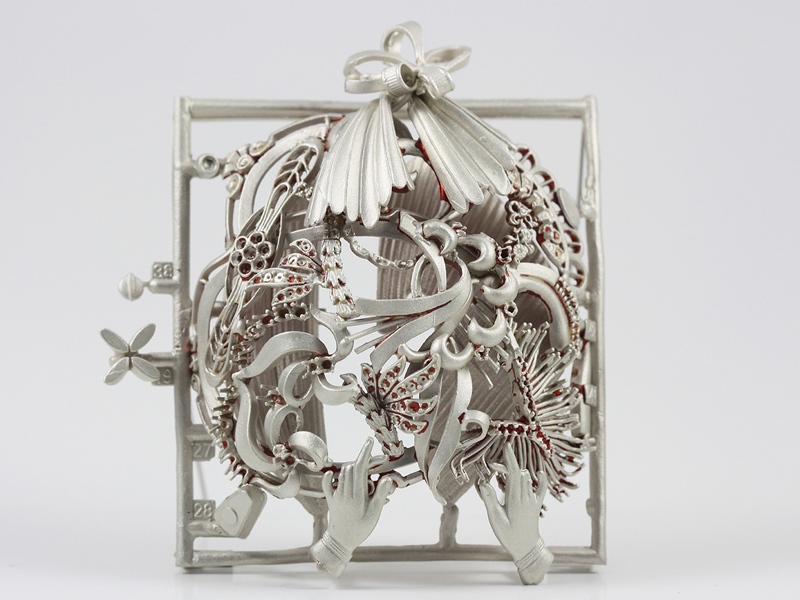 Someone once told me that there is as much as a 40-year lead-in before contemporary jewelry ideas filter onto the high street. Is this your experience?
Bella Neyman: Good god, I hope not! I will be past retirement age by then! I think that contemporary jewelry takes a certain sophistication and because not all of it is easy to wear or super accessible, it is sometimes a hard pill for people to swallow. However I think that people are also very curious and if contemporary jewelry is presented to them in the right way, they will begin to warm up to it a lot sooner.
Does the influence go the other way, from the high street to the gallery?
Bella Neyman: We are not trend-driven at either Reinstein|Ross, Goldsmiths or at RRg. In the store, the designs are the same ones that our founder, Susan Reinstein, designed 30 years ago. As for the gallery, we want to use our location to really educate people, and because we are the only venue of its kind in New York, each exhibition is very carefully considered. We want people to see the best and leave wanting to see more.
What galleries, museums, or educational institutions does RRg collaborate with?
Bella Neyman: The contemporary jewelry community is very close-knit and so we are happy to work with our colleagues on projects that will help grow the field. Our next exhibition, called Shadow Themes, was curated by Marjorie Simon and Biba Schutz. Pratt Institute in Manhattan will host a discussion with the artists the day after the September 8 opening.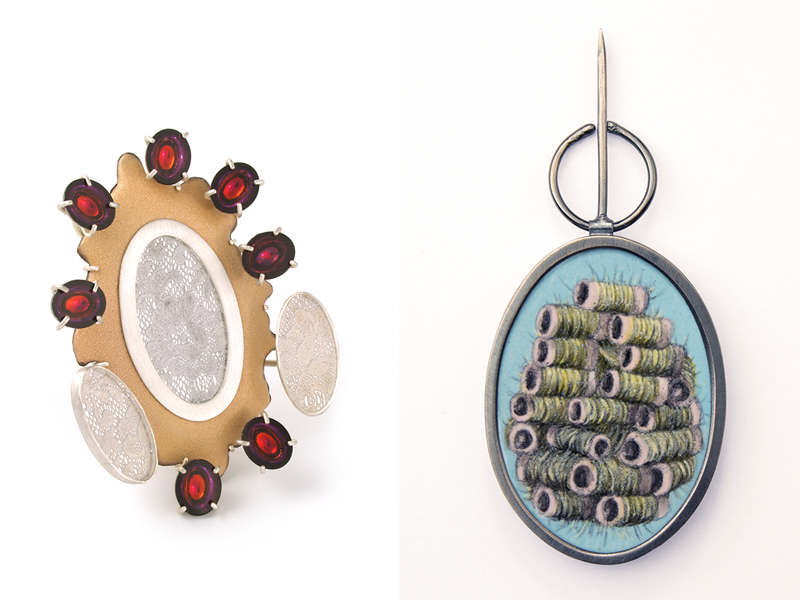 How has New York responded to the gallery?
Bella Neyman: The response has been tremendous. Part of what makes us so unique is that we offer people an experience, not just a product. New York used to be full of wonderful, small, unusual boutiques that you couldn't find anywhere else, and we like to think that we still offer that.
You are gaining a reputation as quite the maverick curator. How do you view this role in the 21st century, and how have you tackled this profession?
Bella Neyman: Thank you, that is quite the compliment. I think that the role of a curator is to make connections for people, to bring together an assortment of objects, whatever the medium, and to allow those objects to be seen in a new light. That being said, in our digital age, I think a curator needs to work 100 times harder to capture someone's attention and make them put down the phone and really look and be in the moment with the object in front of them. With jewelry, it is even more difficult, because people need to be able to visualize the jewelry on the body.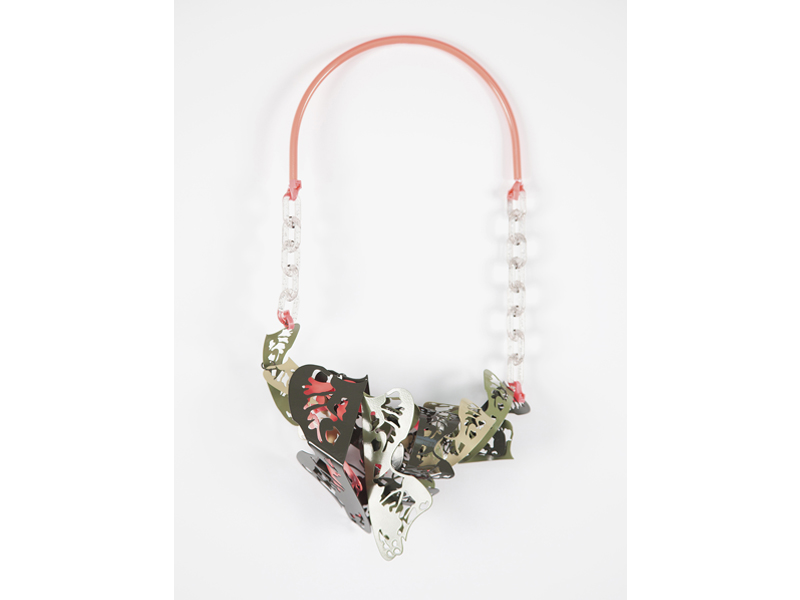 In this digital age we have all become curators. What do you see as the implications of this for professional curators?
Bella Neyman: First off, I think the word "curate" is grossly misused and overused. Putting together an Instagram page with interesting pictures does not make one a curator. However I think what we are seeing is that people are very curious and go out of their way to seek interesting things. This means that curators need to search harder to show work that will spark a dialogue, inspire young minds, and create a revolution.
Art has always dictated how work is exhibited and interacted with in the gallery. Do you think there are any interesting approaches coming from other fields, such as product design or fashion, that are worth considering?
Bella Neyman: Jewelry display is a complex question. In the gallery it is about making a work of art accessible so that people can interact with it. We want our visitors to have access and be able to try things on. Tabletop and wall are the two most popular ways to exhibit the jewelry. I recently noticed that Marni, the Italian fashion house, is displaying large earrings on a transparent mannequin head, and it reminded me of the way that Alexander Calder displayed his large earrings on a black metal mask. I guess this is the fashion world taking its cue from the art world and not the other way around.
We shouldn't take the viewer's attention away from the artwork and we should allow it to remain the focal point. However I do think that interesting installations are part of the experience, it is like performance art and we certainly like to create a new environment for each one of our shows at the gallery.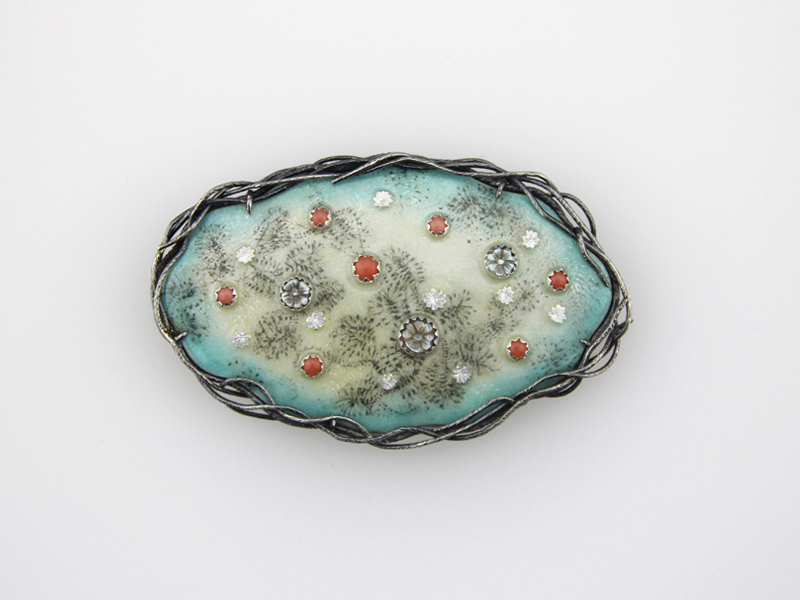 Some of your curatorial projects are collaborative—you work with Ruta Reifen under the Platforma umbrella—and some are solo. Can you tell us how working alone is different from working in a pair?
Bella Neyman: Yes, I have a hard time telling myself no and Ruta doesn't. But seriously, I never really work alone. At the gallery, I do have the support of the owners and we sit down and consider the pros and cons of each show together. If I can't convince them that something is good, then our visitors will not be convinced either.
In The Box project at Munich Jewellery Week this year, you sent participating artists a collection of selected objects—CDs, erasers, towels, and envelopes—to use as their primary materials for making work. What were you hoping to achieve, and why did you think that this constraint would translate into a good show?
Bella Neyman: The The Box exhibition was Ruta's idea and came from a class that she teaches. On the first day of class she brings the students a box of materials and sees what they are capable of. This evens out the playing field.
As a curator, one of the things that I love most is challenging the artists that I work with. It is very easy to become comfortable and set in our ways and forget to experiment. This happens often to creatives. The Box gave us an opportunity to really challenge the artists by forcing them to work with these kind of awful materials that they would never choose to work with otherwise. The resulting work was very strong. Artists had to teach themselves new techniques and really think outside the box, no pun intended, to complete the project. Every single artist told us how much they enjoyed it and how some of the skills, or even materials, would be incorporated into their future work. The show turned out to be successful and we traveled it to the US. (It was on view at the Center for Craft, Creativity & Design in Asheville, North Carolina, from April to May 2016).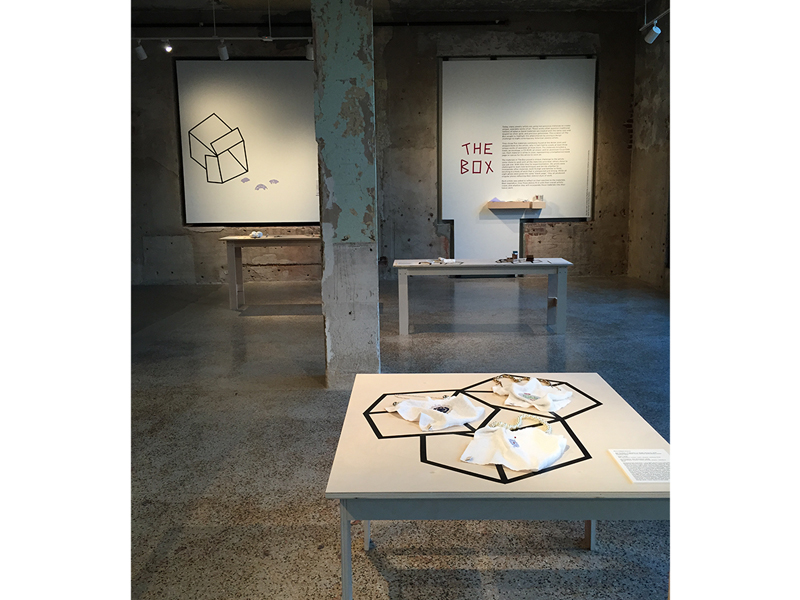 From Munich Jewellery Week, what differences do you see between curating contemporary art jewelry in Europe and the US?
Bella Neyman: There is a huge difference between curating a show in the US and in Munich. Whether I am curating a show in the gallery or with Platforma, in the US, it is all about introducing the field and educating the public. In Munich it is more freeing, more experimental, and overall more fun. Doing a show during MJW is amazing because we are all passionate about the same thing and can really push each other creatively. It is also a very supportive environment. All the jewelry lovers flock to Munich for five days of nothing but jewelry. It is kind of like Woodstock: peace, love, and jewelry. Only the weather can ruin it. In the US, we are much more careful about what we show. We certainly do not pander to our audience, but we want to put our best foot forward and hope that they really like us.
Against expectation, New York City seems to have only recently and gingerly embraced contemporary jewelry. Would you agree, and do you think that may change in the future?
Bella Neyman: I think this is a bit complicated. What I see happening in the art jewelry field is akin to what happened with design. Little by little, fair organizers, museum curators, writers, and dealers started to promote the field and then, eventually, the collectors caught on. We have already won over the curators and the scholars, so now we are trying to build the marketplace for contemporary jewelry. Believe it or not, not all art fairs allow dealers to bring jewelry.
Once contemporary jewelry becomes part of the collective consciousness, we will no longer have to work as hard to promote it. A lot of foreigners come into the gallery and tell me that they are surprised that there aren't more places like us in New York. People do still believe that New York is the most cutting-edge city, and we are, but rent is very high and there is no room for failure. Will this change in the future? Rents won't go down but hopefully sales will go up!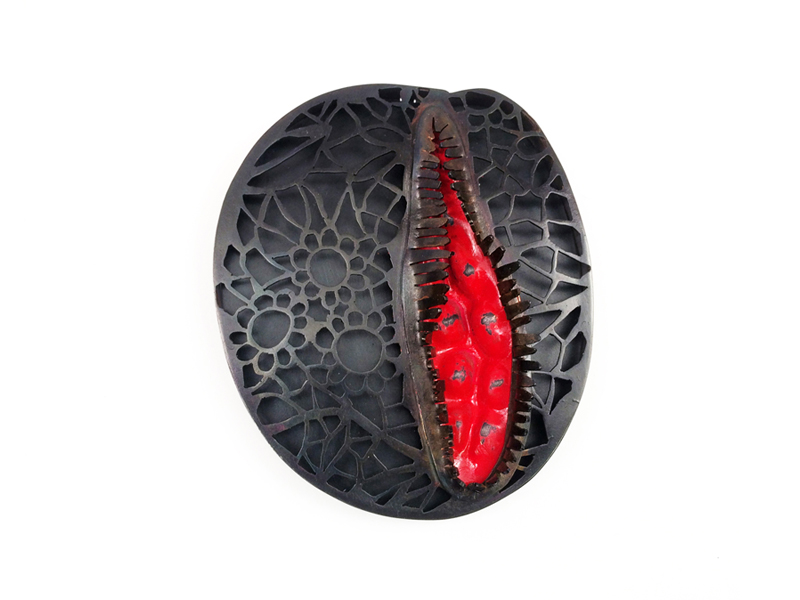 What exhibition have you seen recently that blew you away?
Bella Neyman: Without a doubt Manus x Machina at the Costume Institute at The Metropolitan Museum of Art. It gave me chills in the same way that Alexander McQueen: Savage Beauty (2011) did. I have spoken to a few curators who actually believe that the premise for the show is a bit wonky. I happen to disagree. I think that this is a very relevant topic and one that resonates with me as a jewelry curator. Technology is a very important tool these days and many artists have embraced it without forsaking hand fabrication altogether. It is interesting to see that this applies to the fashion world as well. Plus the garments are breathtakingly beautiful.
Thank you!
INDEX IMAGE: Bella Neyman, photo: D. Nicole Hills