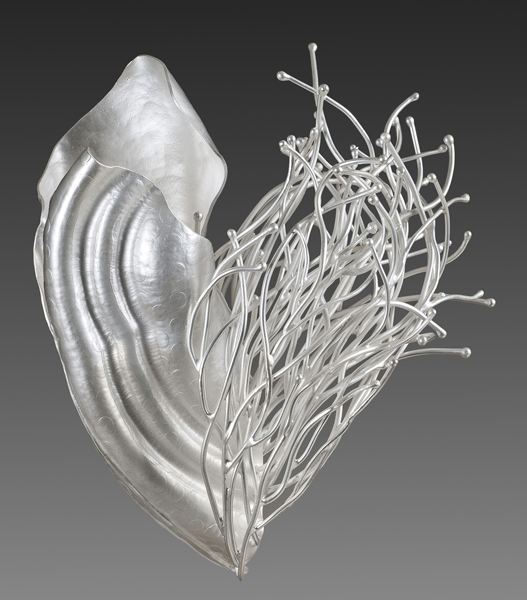 Susan Cummins: Can you tell us a little about the Gravers Lane Gallery? And your role there?
Bruce Hoffman: I became director of Gravers Lane Gallery at the end of May of this year. I spent the year and a half before recovering from several serious illnesses. During that time I worked developing an international fiber festival in called FiberPhiladelphia 2012. Along with Amy Orr, the executive director and several close friends, we created a citywide arts festival in March 2012. Mayor Nutter proclaimed March Fiber Month in Philadelphia as 61 venues exhibited works from across the globe. After the festival I began searching for work. I randomly applied for the post as Director of Gravers Lane. I was hired on the spot with the understanding that the gallery would provide an educational and artistic outlet in the charming historic neighborhood of Philadelphia. The owner of the gallery, Ken Goldenberg, owns a development company called The Goldenberg Group and supports a non-profit organization called People Helping People. The gallery is focused on community out-reach, education and strives to exhibit innovative works by established and emerging artists in all medium.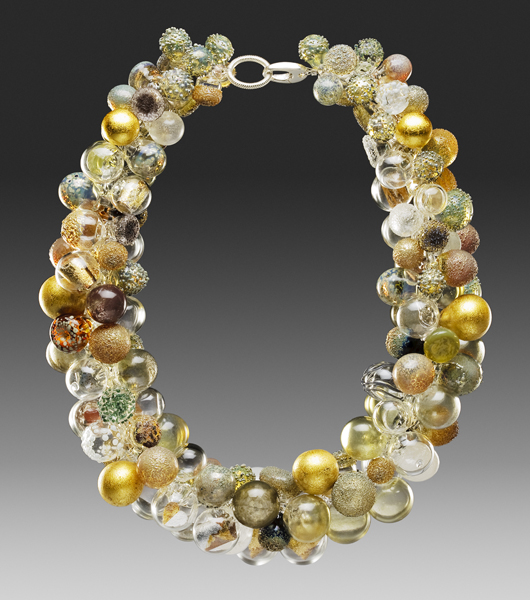 During the month of October, the Chestnut Business Association hosts a now 28-year-old arts festival. During the weekend of Halloween there is also an annual Harry Potter Festival. As the new director of Gravers Lane Gallery, the fall season is my first attempt to present exhibitions in the gallery. I wanted the exhibitions to connect to the community while maintaining a high level of integrity and visual appeal. I thought, what better way than to connect the first jewelry exhibition to the Harry Potter theme. It was ideal opportunity to bring in visitors that are not necessarily drawn to the arts. Along with the Sorcerer's Stones, Gravers Lane will be exhibiting Goblets of Fire, again staying with the Harry Potter theme.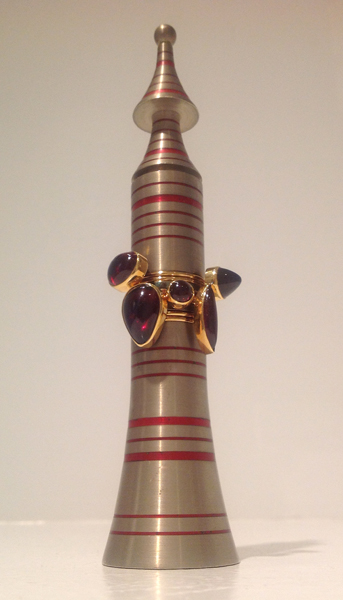 Sorcerer's Stones combines eleven artists working with marvelous stones, metals and various experimental materials. Several artists such as Barbara Heinrich, Cheryl Rydmark, Marne Ryan and Jeong ju Lee combine remarkable stones and metal work in sophisticated eloquent designs. Carolyn Morris Bach and Dave and Roberta Williamson work with a variety of materials evoking spiritual and ritual elements reminiscent of ancient talisman objects. Melissa Schmidt and Patti Dougherty work with borosilicate glass, creating wonderful wearable objects bringing to mind ancient alchemy. Susan Green combines the most eloquent beads collected from around the world.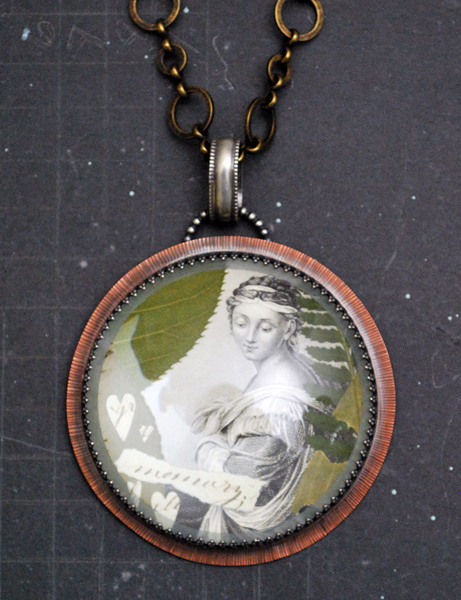 I have been friends with the Williamsons for many years and have always been fascinated with their reverence for great design and love for creating. They masterfully combine their passion for nature and history producing sublimely intimate glimpses into a very special magical world. The piece titled Memory is evocative of these characters. It hangs on a beautifully fabricated long chain bringing to mind a religious icon or talisman.
What are you planning for jewelry exhibits in the future?
We are planning on showing a wide variety of work for the holidays and will continue to search out new and exciting artists. The spring will begin our next season of exhibitions. I am always interested in seeing new work. Featured during the holidays will be, in addition to the artists already showing with us, Biba Schutz, Darlene Rushing, Thomas Mann, Didi Suydam, Kaitlin Kerr and Sandra Enterline.