April 2023, Part 2
You have so many reasons to purchase art jewelry…
Celebrate that hard-earned promotion
Honor a once-in-a-lifetime occasion
Pay tribute to a major accomplishment
Commemorate the beginning of a new relationship or the end of one
Pounce on the perfect piece to round out an aspect of your collection
Or invest in a treat for yourself—just because
Art Jewelry Forum's international gallery supporters celebrate and exhibit art jewelry. Our monthly On Offer series lets this extensive network of international galleries showcase extraordinary pieces personally selected to tempt and inspire you. Take a look. You're bound to find a fantastic piece you simply can't live without! (Please contact the gallery directly for inquiries.)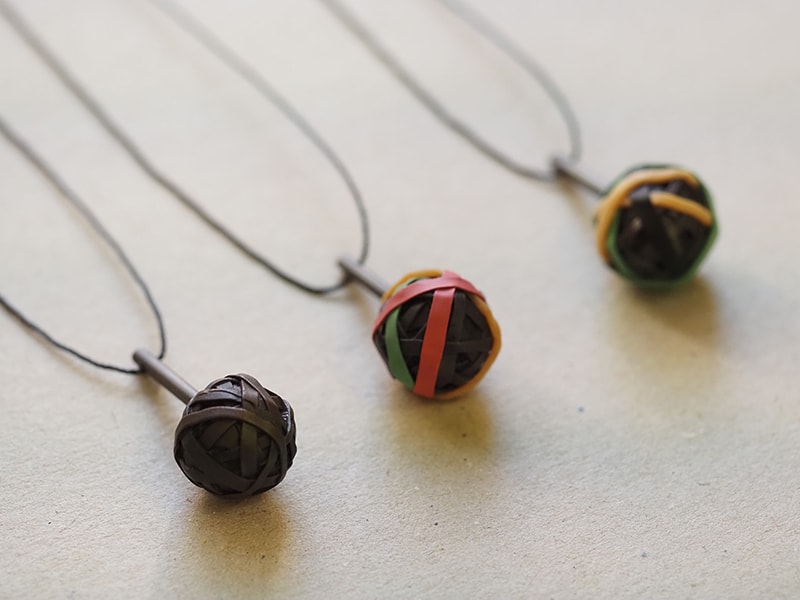 Gallery: Zu design
Contact: Jane Bowden
Artist: Sue Lorraine
Retail price: Each AUS$430
"My practice revolves around my relationship with objects and their potential and power to hold and to assign meaning and memory," says Sue Lorraine. The Started Ball pendant is a study of rubber band balls. Lorraine encourages us to add rubber bands to the bronze pendant, over time creating a larger pendant with its core hidden. This is a piece that you need to hold!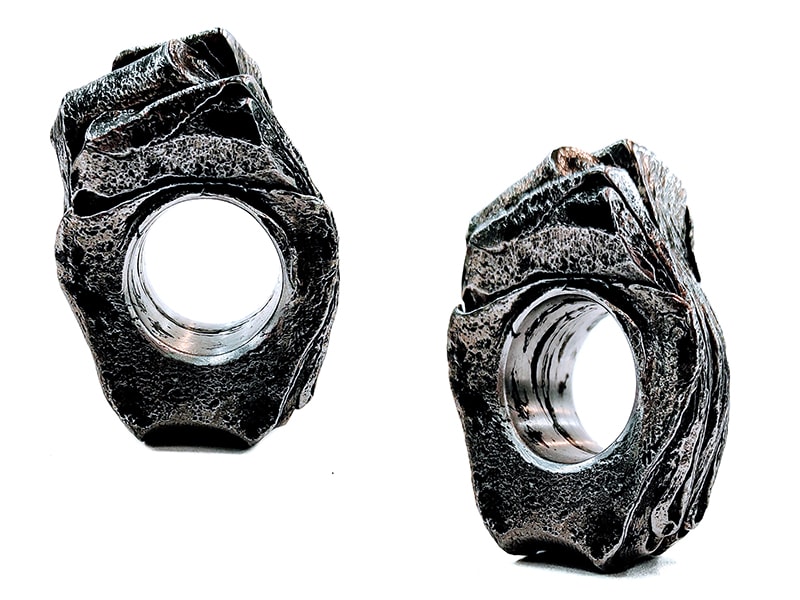 Gallery: Four Gallery
Contact: Karin Roy Andersson
Artist: Janne Peltokangas
Retail price: €300
According to Janne Peltokangas, materials have life and soul. The spiritual is constantly present, both in his work and in life in general, and it has a connection to sustainability and the cycle of nature. Peltokangas is a Sami artist living in northern Finland. His works consist of layers and layers of leftover scrap steel from modern society. The steel has been smithed and reshaped, and his work expresses the simultaneously raw and sensitive expression of the landscapes in which he has grown up.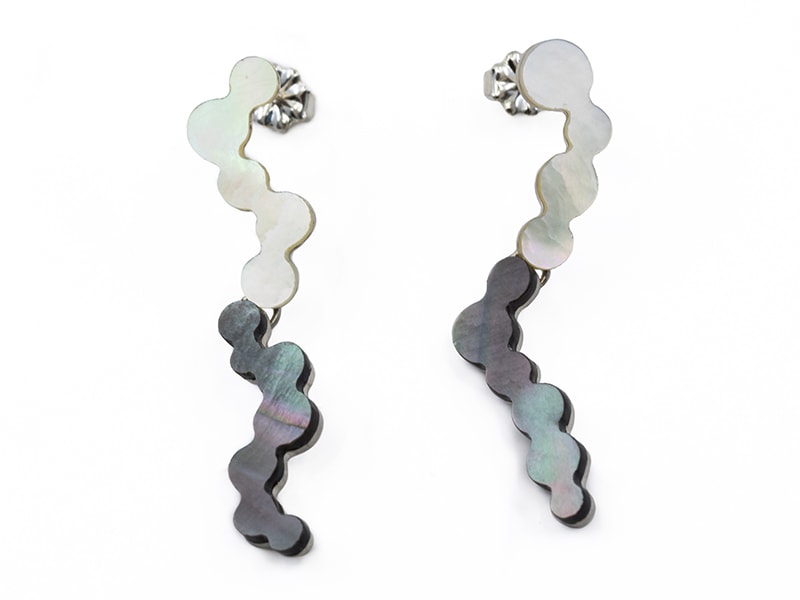 Gallery: Baltimore Jewelry Center
Contact: Allison Gulick
Artist: Rho Tang
Retail price: US$230
Rho Tang is a Chinese-born American contemporary jewelry artist based in New York City. Rho approaches jewelry-making through an exploration of spatial relationships, creating visual language through the use of repetition, juxtaposition, and hierarchy. Since 2018, she has exhibited work in art galleries and museums in the US, France, Germany, Greece, Italy, and China, along with other countries. Check out Rho's work, available for purchase in the Baltimore Jewelry Center's retail space, Metal Shop.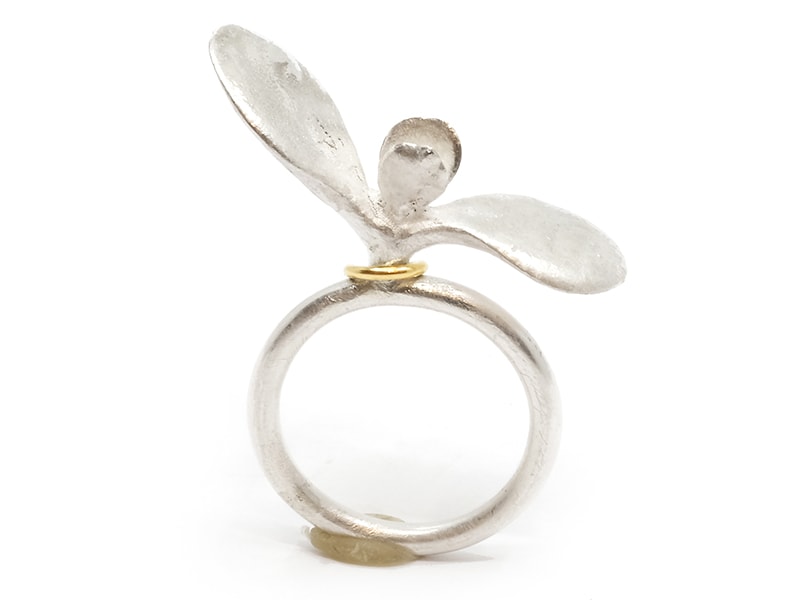 Gallery: Platina Stockholm AB
Contact: Sofia Björkman
Artist: Mari Ishikawa
Retail price: US$500
Mari Ishikawa interrupts for a brief moment the flow of transience. A precious object is created that has been wrenched from the cycle of life and death to stand for itself and for the moment. The artist was born in Kyoto, Japan. She lives and works in Munich, Germany. Since 2020 she has been a Visiting Professor at Kobe Design University in Japan. Her work can be seen in exhibitions and collections around the world, and she has received several prizes—for example the Herbert Hofmann Prize, in Munich.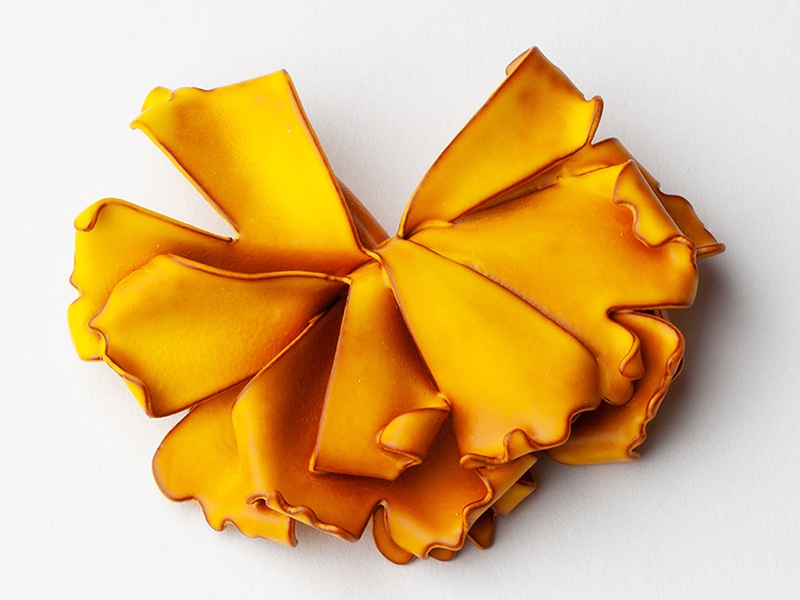 Gallery: Funaki
Contact: Katie Scott
Artist: Jess Dare
Retail price: AUS$480
A beautiful example of Jess Dare's ability to celebrate entropy as well as bloom, this Waning Marigold brooch captures the beauty of ageing. Dare is a mid-career Australian artist working in Adelaide, with a diverse practice that moves between glass and metal. This piece is from an ongoing series called Offerings, inspired by a residency in Thailand and her observations of welcome lei garlands as they fade and wilt after the initial joy of arrival.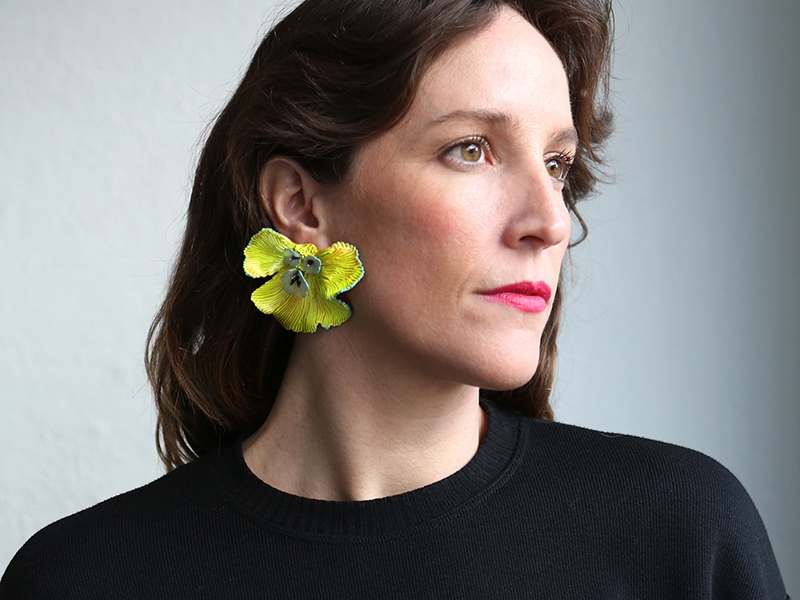 Gallery: Gallery Lulo
Contact: Anne Kathrine Schjerbeck
Artist: Carina Shoshtary
Retail price: $360 for the pair
For When We Flourish is a new series that will include parts of vintage jewelry or vintage millinery materials. "My intention is to create joyful work in vibrant colors," states Carina Shoshtary, "which you put on and instantly feel beautiful and uplifted. 2022 has been a very hard year for my family, for myself, and seemingly for almost everyone around me, so I feel such an urge to use vibrant colors for my work and to create jewelry that brings happiness."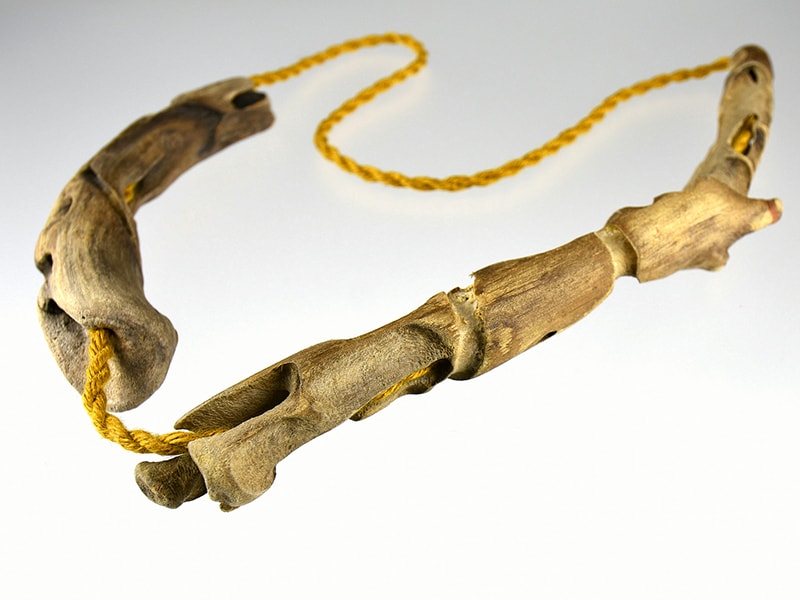 Gallery: Fingers Gallery
Contact: Lisa Higgins
Artist: Melinda Young
Retail price: NZ$280
Melinda Young takes delight in color and texture, which she uses in combination with other found objects, precious metals, and stones. Her work tends to be made from either brightly colored reclaimed plastics or natural materials collected on the streets and in the parks of her neighborhood on the south coast of New South Wales. Young is fascinated by the potential for unexpected narrative, finding inspiration in architecture, the landscape, and her everyday surroundings. Exploring her culturally rich environment is a constant creative stimulus for a maker who is attracted to the tiny details—the patina and beauty of the everyday.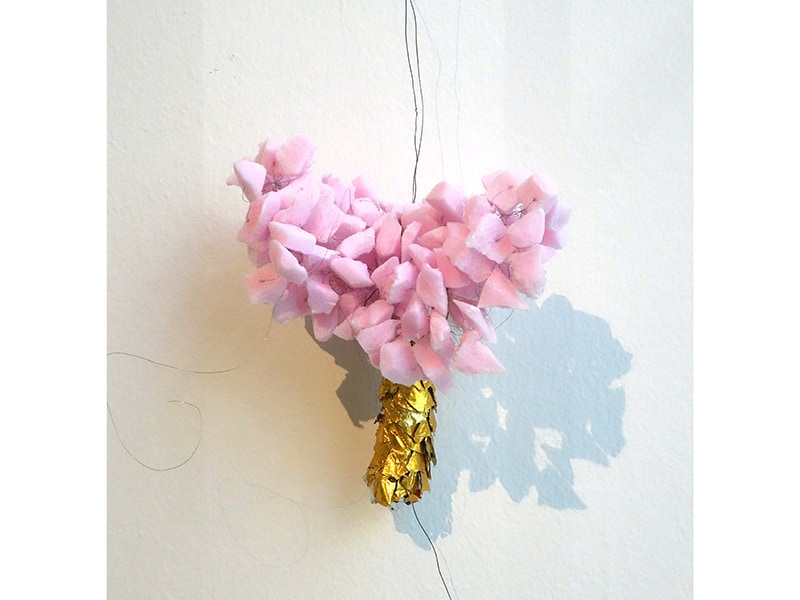 Gallery: Galeria Tereza Seabra
Contact: Tereza Seabra
Artist: Verena Sieber-Fuchs
Retail price: €400, plus shipping
In the words of Verena Sieber-Fuchs: "I make jewelry, not with gold but with jewelry. I like to disorient people, even if they think that I'm one sandwich short of a picnic, that I'm not quite all there. When I work, it's like a long meditation which calms me but annoys my husband."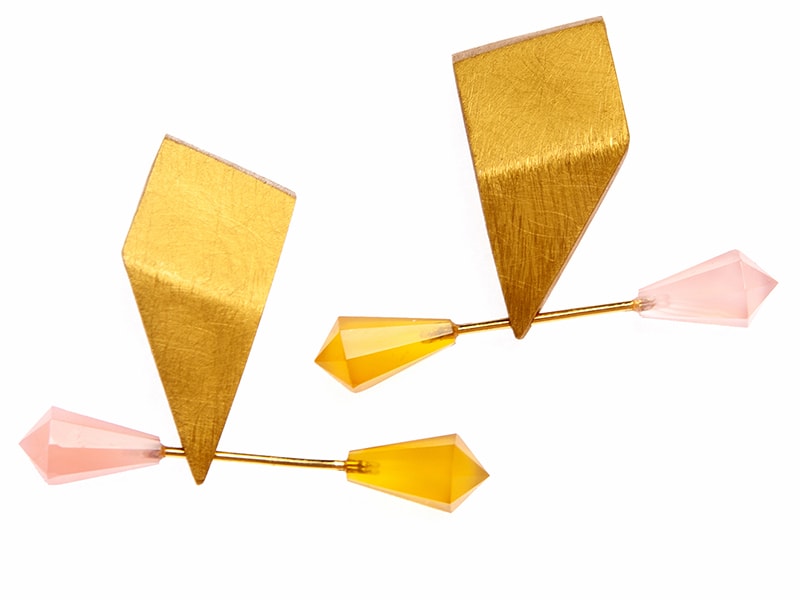 Gallery: Galeria Reverso
Contact: Paula Crespo
Artist: Tanel Veenre
Retail price: €370
Hardwear is the world's first collection of jewelry made out of scooter frames. For this series, Tanel Veenre teamed up with Estonian startup Bolt to get old aluminum scooter frames to play with. The result is an upcycled series of earrings, bracelets, and pendants.