July 2022, Part 2
Art Jewelry Forum is pleased to share the news that members of our community find noteworthy. Is something missing? The success of this compilation of compelling events, news, and items of interest to the jewelry community depends on YOUR participation. If you're a member of AJF at the Silver level or above, you can add news and ideas to this bi-monthly report by going here. If you aren't a member, but would like to become one, join AJF here.
Listings gathered with assistance from Carrie Yodanis. 
AJF LIVE WITH DOURIEAN FLETCHER: JULY 27, 12 P.M. EST
The multidisciplinary artist Douriean Fletch specializes in metallurgy, precious stones, and overall adornment. Her practice lies where aesthetics and energy work intersect, forging the tools to root and reimagine ourselves according to shared ancestral and cultural traditions. Her work has been featured in the Roots reboot and the films Black Panther, Coming2America, and the upcoming Black Panther 2: Wakanda Forever. Through her work, Fletcher invites women to envision themselves as deities of our era and of the future. This event is free and open to all. Register here.
---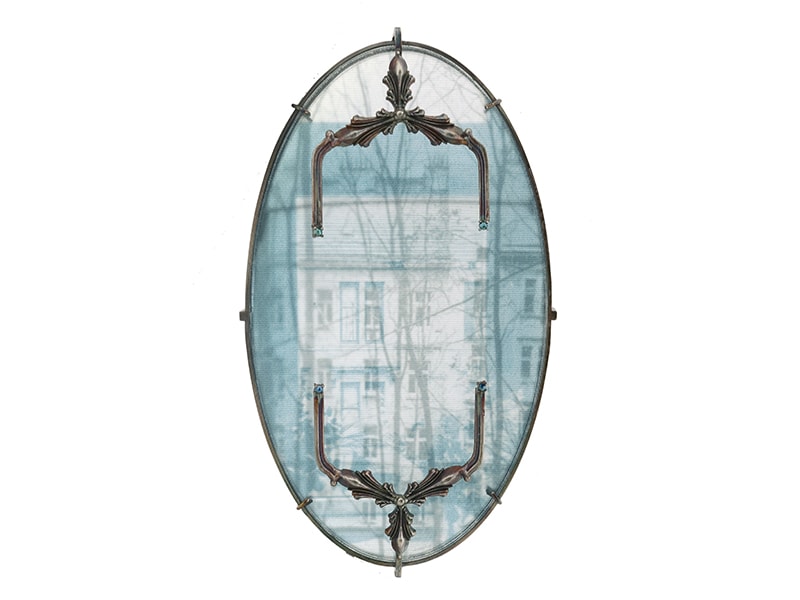 FEEL LIKE SEEING A JEWELRY SHOW?
Find these listings and many, many more on our dedicated exhibition page:
FROM OUR MEMBERS
JEWELRY JOURNEY INTERVIEWED TONI GREENBAUM
The jewelry historian explains why collectors are connecting with modernist jewelry. Once misunderstood as an illegitimate art form, modernist jewelry now fetches five- and six-figure prices at auction. It likely wouldn't have come this far without Greenbaum's work. Listen to the podcast.
---
CARINA SHOSHTARY HAS CURATED FASHION FOR BANK ROBBERS
The exhibition will present masks by the jewelry artist, as well as hundreds of photos and videos by artists from around the world who address the subject of the contemporary mask. At Maximiliansforum, in Munich, August 3­–October 16, 2022.
---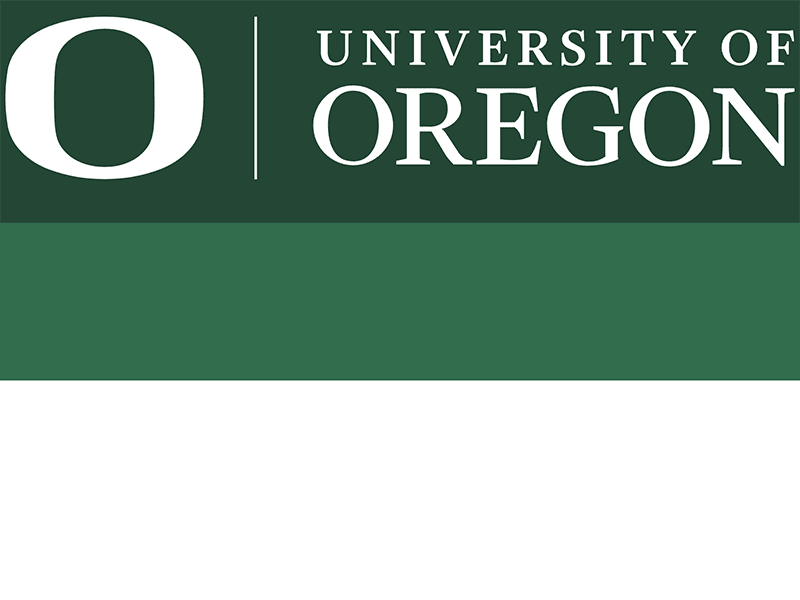 THE JEWELRY & METALSMITHING DEPARTMENT AT UNIVERSITY OF OREGON IS HIRING A VISITING ASSISTANT PROFESSOR
This position teaches six courses (in a three-term quarter system) and shares responsibilities for teaching both BFA and graduate students. We hear that the one-year fixed-term mentioned in the job description could well turn into three. Interested? Apply TODAY: The application review begins tomorrow, July 20, 2022.
---
ARTIST TALK: LOCATION SERVICES
In this virtual panel discussion, Motoko Furuhashi, Kerianne Quick, and Demitra Thomloudis—the artists featured in the Location Services exhibition—will discuss their perspectives on place, site, and origin through the lens of their unique contemporary jewelry practices. August 12, 12­–1 p.m. PST. In conjunction with their Craft in America Center exhibition. Register here.
---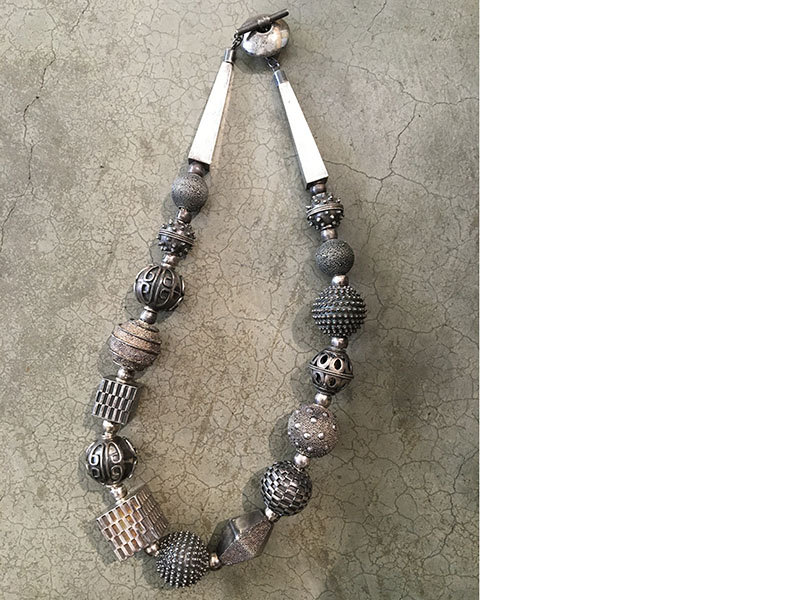 DO YOU KNOW WHO MADE THIS NECKLACE?
Its owner would love to find out, and wrote to the librarian at the American Craft Council. Stumped, the librarian in turn contacted AJF. "My sister purchased this in Carmel, CA, 25 years ago. She unexpectedly [died] and left me this piece," writes the new owner. "We haven't found any information about it in her belongings." The necklace measures 24 inches long and is stamped "925." If you can identify the maker, email Beth Goodrich.
---
UPCOMING WORKSHOPS AT GOLDSCHMITTE  
Taught by Anita Tarnutzer, Barbara Schrobenhauser, and Otto Künzli in Zürich. Info.
---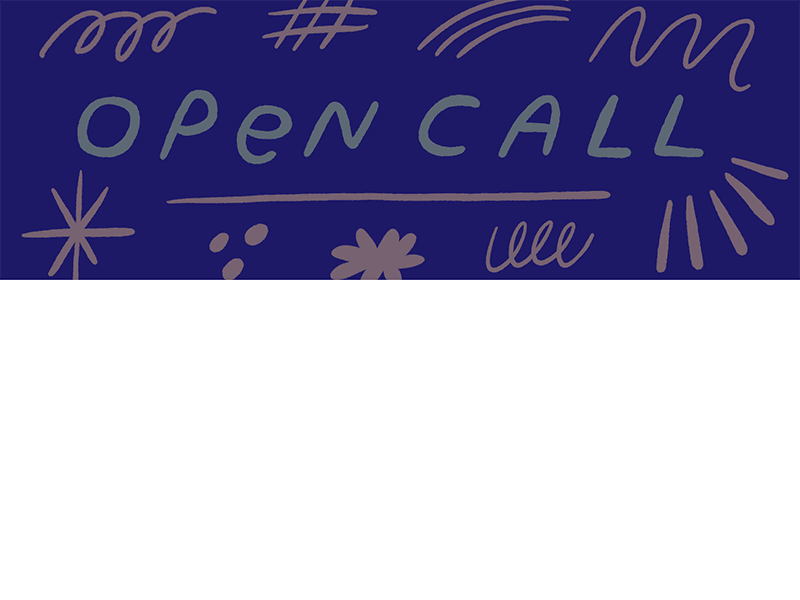 CALL TO APPLY: NYC JEWELRY WEEK 2022
The two themes for the fifth anniversary are joy and human connection. The global jewelry community is welcome to join in submitting proposals for compelling and creative programs or events. Info.
---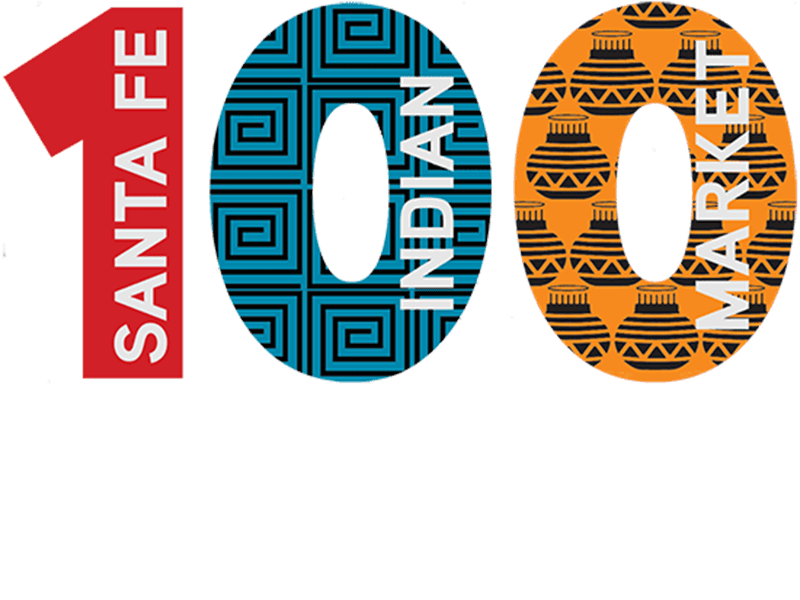 SANTA FE INDIAN MARKET: AUGUST 17–21, 2022
For the past century, Santa Fe Indian Market has brought together the most gifted Native American artists from the U.S. It ranks as the world's largest and most highly acclaimed Native American arts show.
PAGES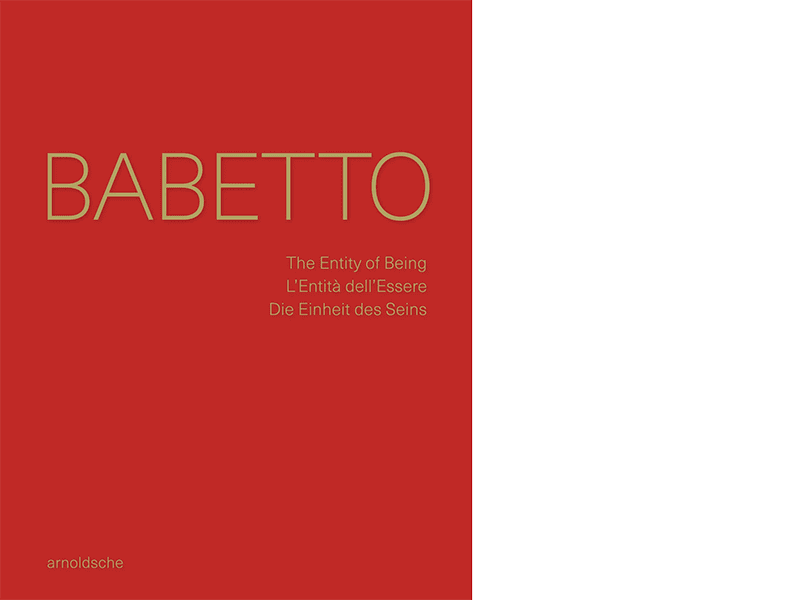 BABETTO
With contributions by Fred Jahn, Friedhelm Mennekes, Andrea Nante, and Thereza Pedrosa. Produced in conjunction with a retrospective on the occasion of the 55th jubilee of the Italian artist, as part of Orizzonti d'Autore. See more.
---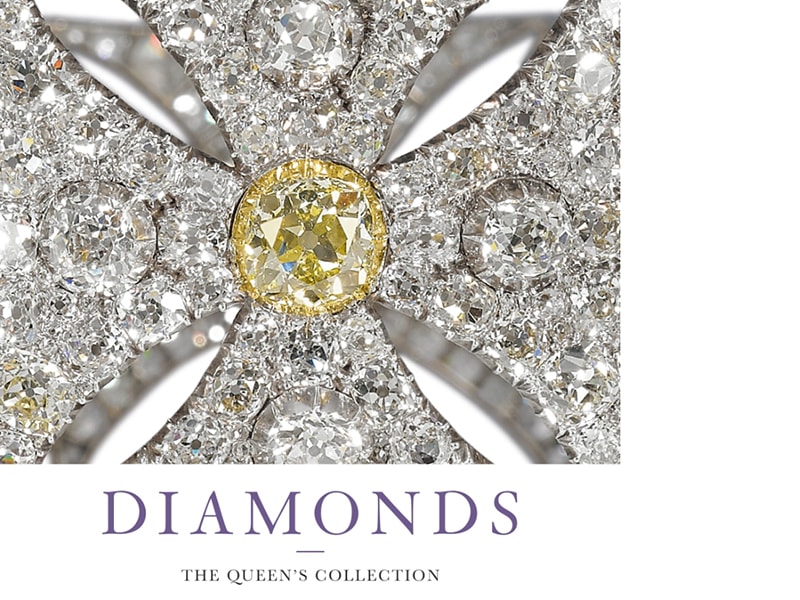 DIAMONDS: THE QUEEN'S COLLECTION, NEW EDITION
Caroline de Guitaut's book explores the undeniable appeal of diamonds and the many royal uses to which they have been applied throughout the centuries. These precious stones have long played a part in royal ceremonies and gift-giving, and the book features numerous photographs, including close-up views of each piece."
INTERESTING LINKS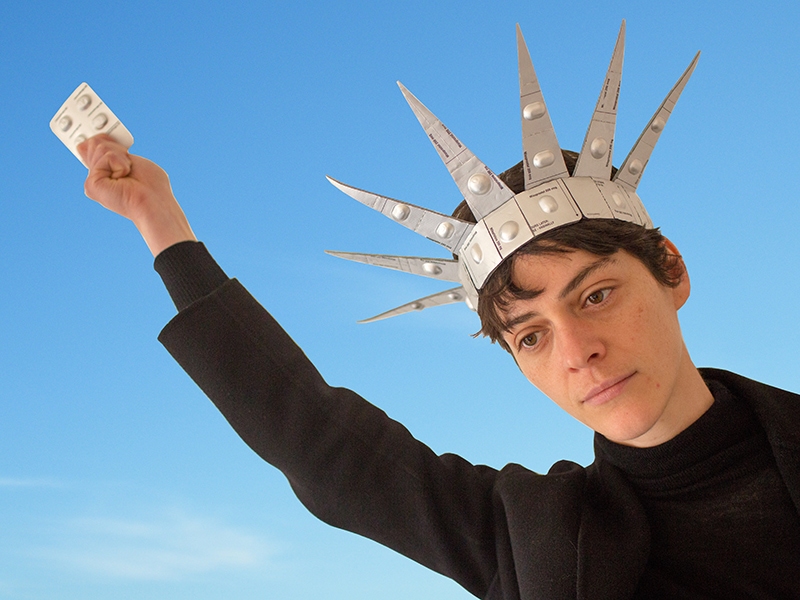 EVA VAN KEMPEN IS AN ARTIVIST
The day US Supreme Court struck down Roe v Wade, Aid Access's FB feed featured work by Dutch jewelry artist Eva van Kempen: Lady Liberty. The crown is made partly with expired abortion pills. Van Kempen examines the impact of regulation on the recent control humans have over fertility: abortion laws, which act as the thermometer of a democracy and the respect for human rights. Learn more in "The Artivist," by Ilaria Ruggiero.
---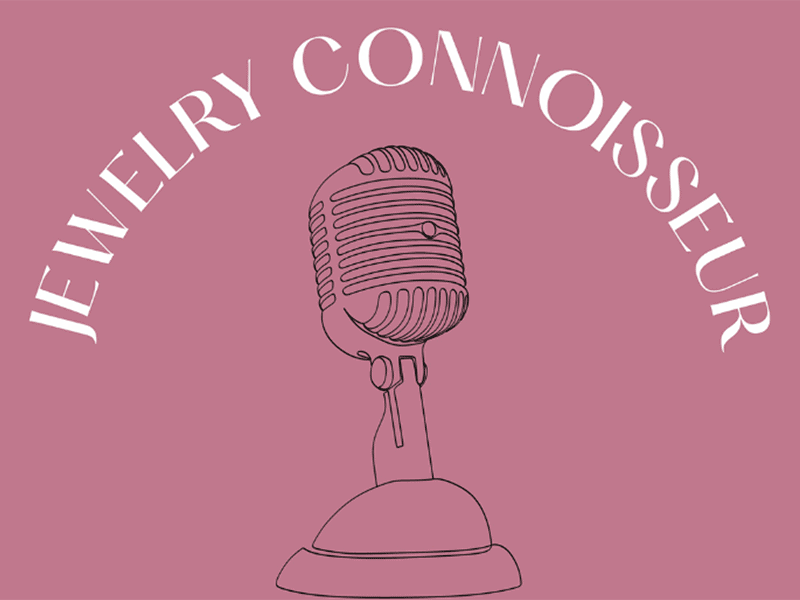 JOURNEY CONNOISSEUR PODCAST
Award-winning writer and curator Melanie Grant explains the criteria aficionados of wearable art should keep in mind when looking for pieces to buy. Listen.
---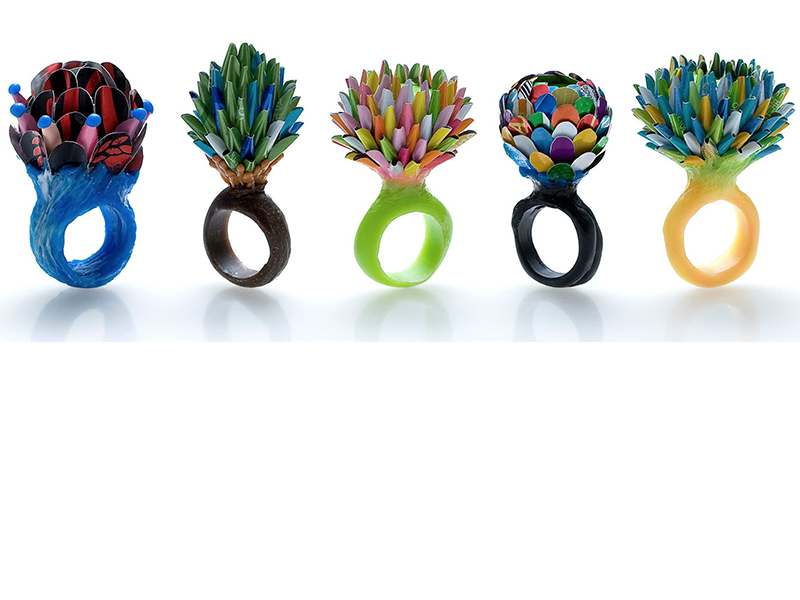 THE NYT WROTE ABOUT NON-PRECIOUS METALS IN JEWELRY
The article mentions the use of non-precious, recycled and repurposed materials in jewelry—they're catching up to us! It includes the work of Eunseok Han and Adele Dejak, among others. Read it here.
---
COLLECTING ARTIST'S JEWELRY IS FASHIONABLE
Increased attention is being paid to the jewelry made by artists. Read about it in the Financial Times.
---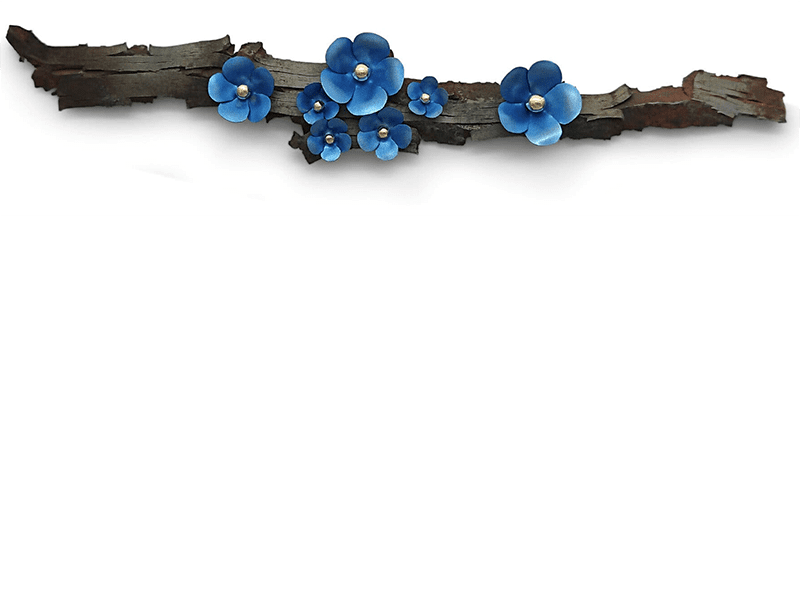 UKRAINE
An update on the ongoing daily challenges and survival of jewelers in Ukraine from the New York Times.
---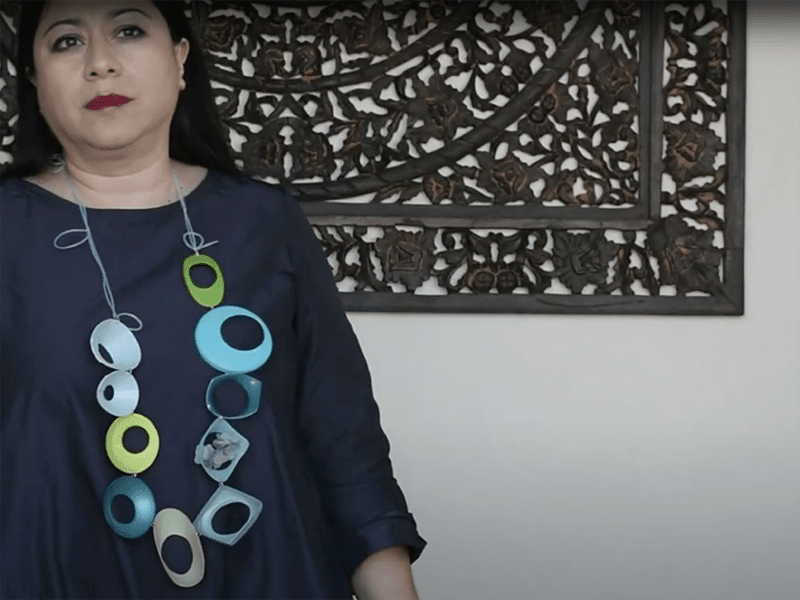 THE SMCK ON REEL VIDEOS ARE ONLINE
You can watch them here.
---
DID CATHERINE OF ARAGON USE JEWELRY TO ASSERT SHE WAS HENRY VIII'S ONLY LEGAL WIFE?
A scholar theorizes that a pendant designed by Hans Holbein was commissioned not by Henry but by Catherine during the period when he was trying to divorce her to marry Anne Boleyn. The design appears in Jewellery Book, a collection of sketches for jewelry and other ornaments held by the British Museum. It's not clear whether the pendant was ever fabricated. Learn more.
---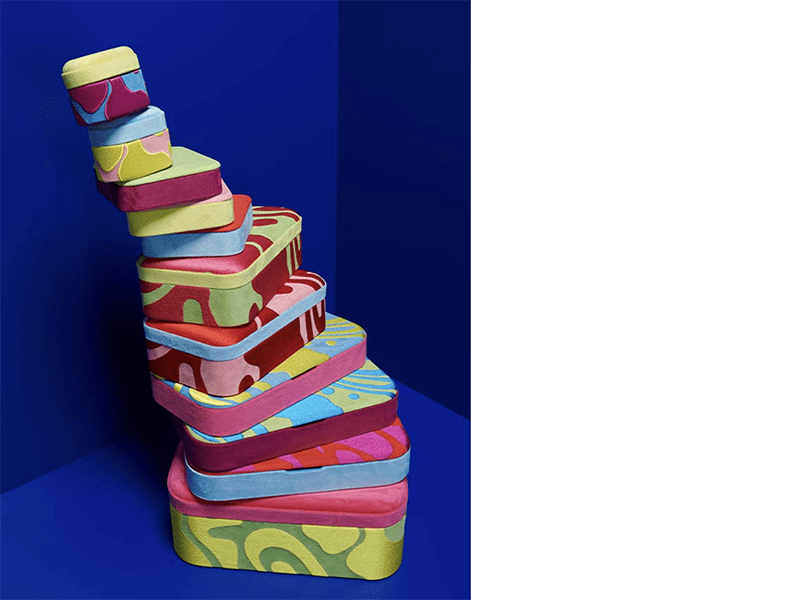 STORAGE AS STYLISH AS YOUR JEWELS
Boxes, trays, mini-shelves. Check out these ideas.
---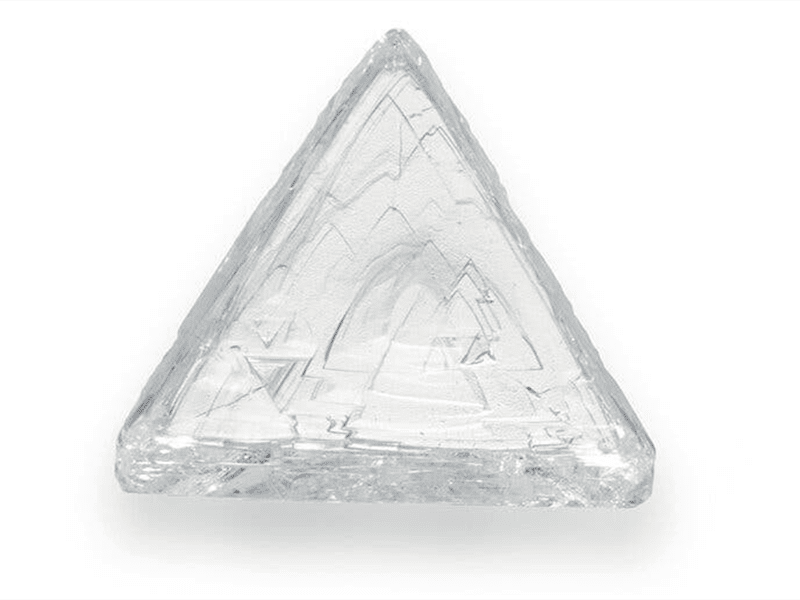 ON THE MACLE
The history and continued popularity of the macle, a rough diamond used in jewelry. Read the article.
---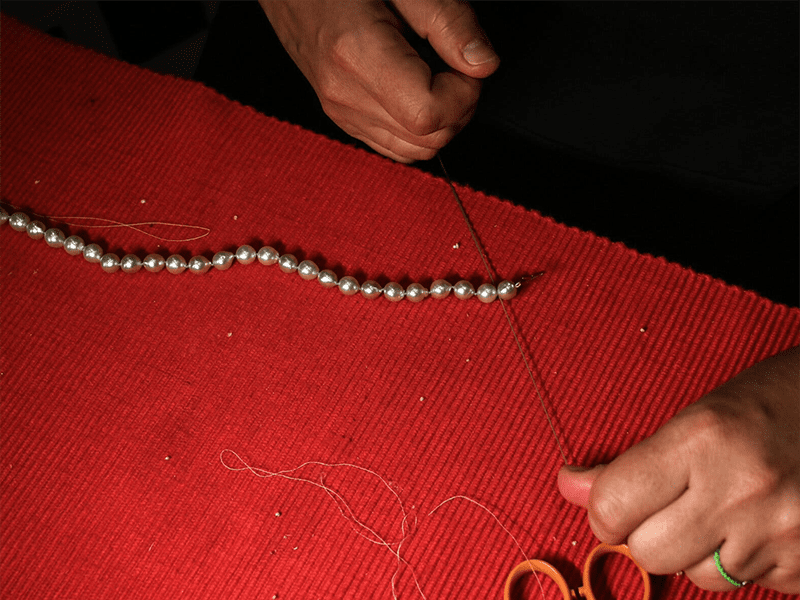 AN ARTIST STRINGS, REPAIRS, AND REDESIGNS WITH PEARLS
"I never wanted to string," said Renata Terjeki. She thought pearl necklaces were the preserve of octagenarians, and stringing was an easy pursuit: "I assumed all they do is just chuck the pearls on a string, tie it somehow, and that's it." Wrong.
---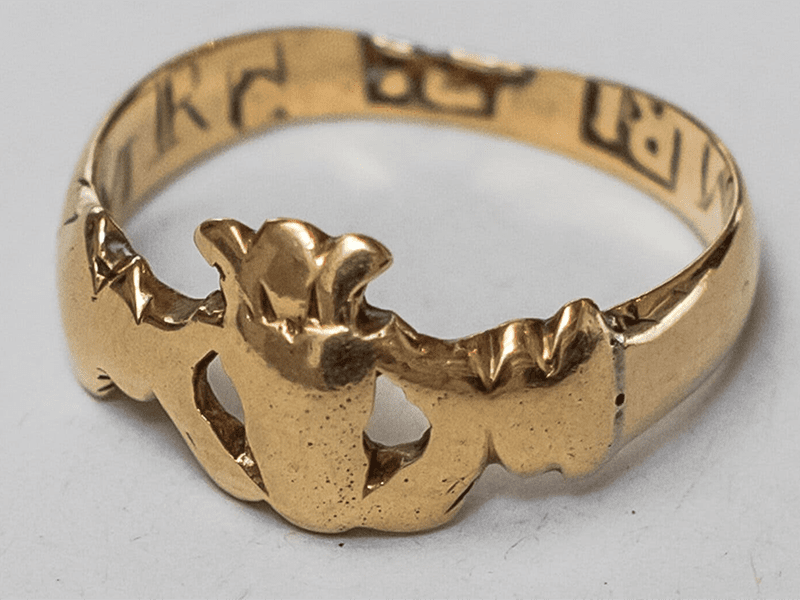 HEART AND HANDS: THE CLADDAGH RING
In modern times, this piece of jewelry has come to symbolize Ireland. Read about it.