January 2023, Part 2
 Art Jewelry Forum is pleased to share the news that members of our community find noteworthy. Is something missing? The success of this compilation of compelling events, news, and items of interest to the jewelry community depends on YOUR participation. If you're a member of AJF at the Silver level or above, you can add news and ideas to this bi-monthly report by going here. If you aren't a member, but would like to become one, join AJF here.
Listings gathered with assistance from Carrie Yodanis.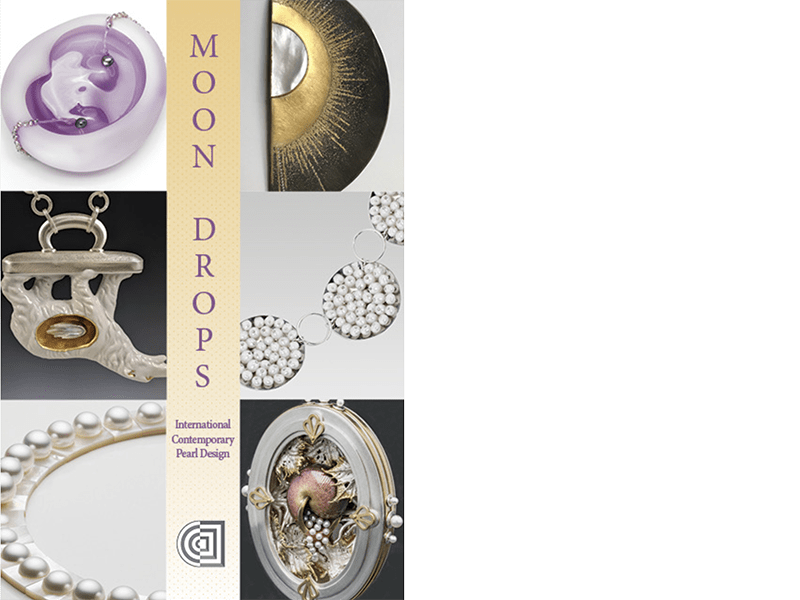 FEEL LIKE SEEING A JEWELRY SHOW?
Find these listings and many, many more on our dedicated exhibition page:
Moon Drops: International Contemporary Pearl Design, at Yun Gee Park Gallery & Atelier through February 18, 2023.
Animal Vegetable Mineral, curated by Melanie Egan, at Galerie Noel Guyomarc'h, January 28­­–February 25, 2023.
Pistachios Artist Series III, at Pistachios through April 2, 2023.
Shakkei Borrowed Scenery by Mari Ishikawa, at Thereza Pedrosa Gallery through February 20, 2023.
Joo Hyung Park, at Four February 10–March 18, 2023.
FROM OUR MEMBERS
ARTIST LECTURE: JOYCE J. SCOTT
Presented in conjunction with the exhibition Joyce J. Scott: Messages. On Zoom, January 31, 2023, at 4 p.m. Central time. Register here, or join without registering here.­­­
---
BALTIMORE JEWELRY CENTER IS HIRING A THREE-YEAR TEACHING FELLOW
In addition to gaining teaching experience, the selected fellow will develop pedagogical skills, build leadership experience, receive mentorship from experienced educators, and play an influential part of a vibrant educational community. The ideal candidate is passionate about metalsmithing and art jewelry as well as teaching and learning. They should be eager to engage with students in a variety of settings, from the studio to community events. Application deadline: April 23, 2023. Decision May 31, start date late August 2023. Info.­­­
---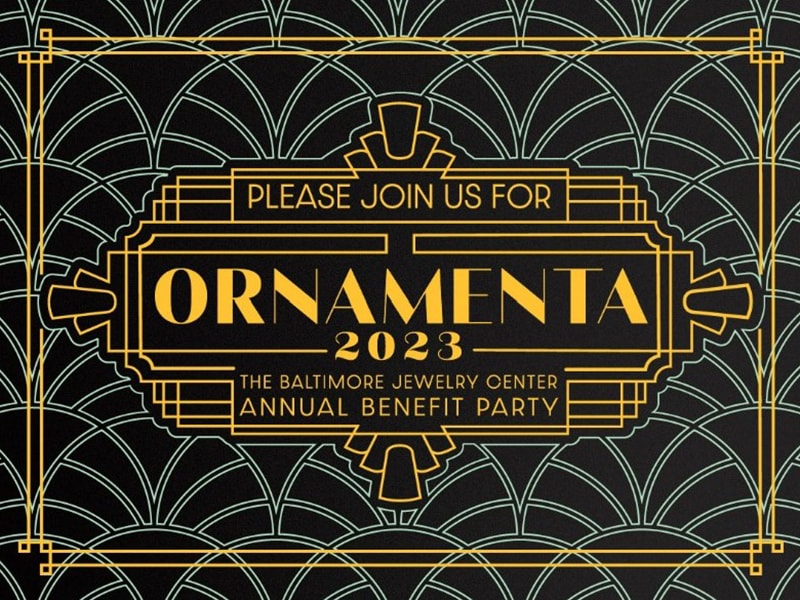 ORNAMENTA—AT BJC IN MARCH AND APRIL 2023
Every year, the Baltimore Jewelry Center hosts Ornamenta, a fundraiser that provides the organization with the opportunity to raise capital while sharing its love of metalsmithing and art jewelry with the broader Baltimore region. While the pandemic put the beloved in-person party on hold, it did afford BJC the chance to try something completely different, and for the past two years they've hosted Ornamenta completely online. This year they're excited to welcome back their favorite signature party, continue to provide digital connections points for the field and their broader community, and host their second ever exclusive event. Info.
---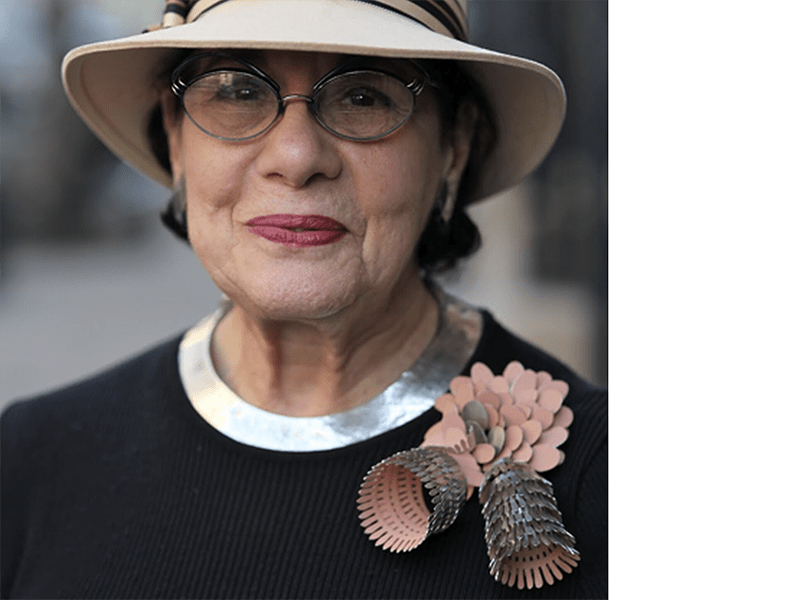 UPCOMING EXHIBITION—BEAUTY AND THE UNEXPECTED: MODERN AND CONTEMPORARY AMERICAN CRAFTS
Stockholm's Nationalmuseum invited pioneering educator, gallerist, and curator Helen Drutt to assemble a collection of objects drawn from the field of "American Crafts". The 83 works, from the 1950s to today, include small pieces of jewelry to chairs and impressive wall pieces and textiles. March 30, 2023–January 21, 2024. Info.
---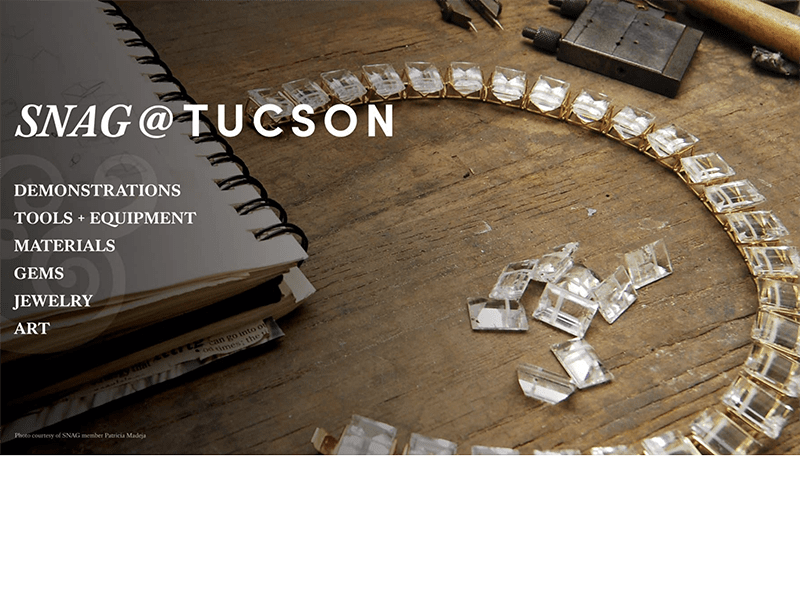 SNAG @ TUCSON, FEBRUARY 3­–5, 2023
The only event dedicated to makers and making. Includes Bring on the Gems SNAG member exhibition, book signing with Eleanor Moty, vendor demos, presentation by Bill Gangi of Gangi Gems. Free and open to the public. Info.­­­
---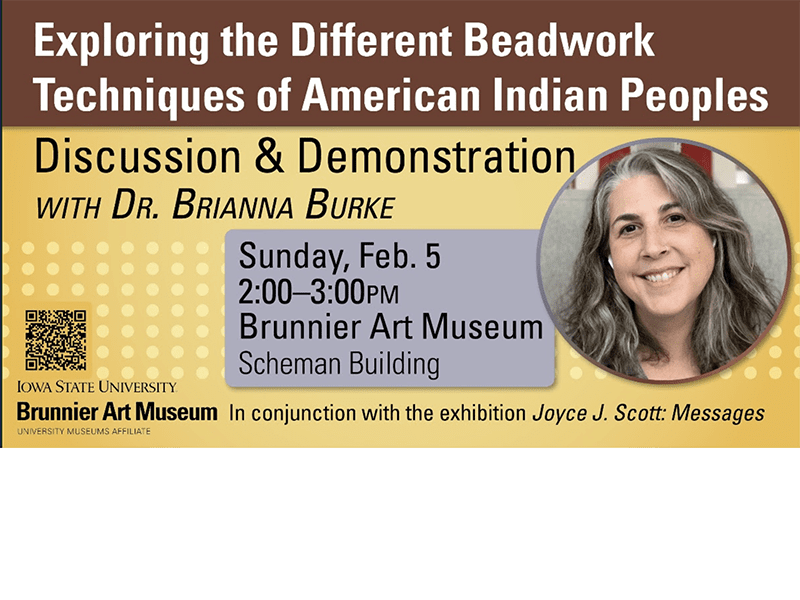 DISCUSSING THE DIFFERENT BEADWORK TECHNIQUES OF AMERICAN INDIAN PEOPLES: FEBRUARY 5, 2023
A discussion and demonstration with Dr. Brianna Burke, in conjunction with the exhibition Joyce J. Scott: Messages. At Brunier Art Museum, Scheman Building, Iowa State University, on February 5, at 2:00 PM central time zone. Info.­­­
---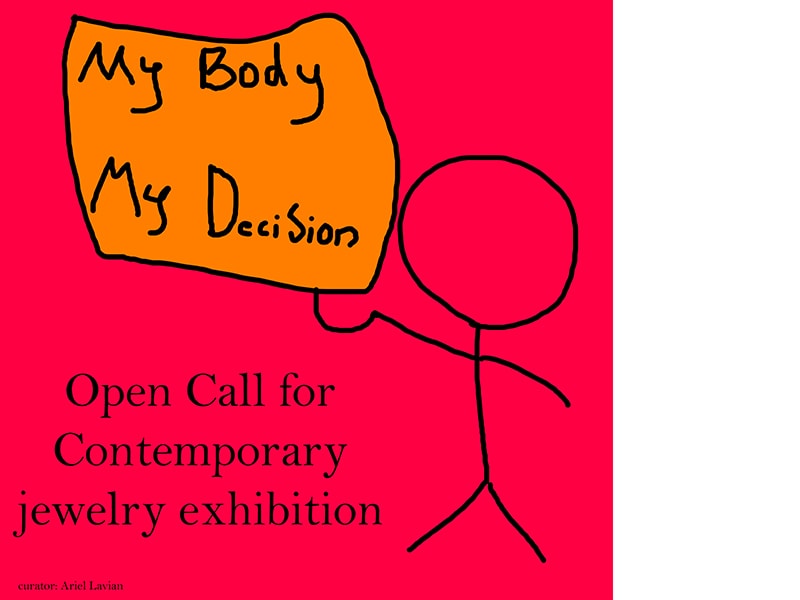 OPEN CALL: MY BODY—MY DECISION CONTEMPORARY JEWELRY EXHIBITION
The world is moving toward radicalism and extremism; people tell you how to dress, ban abortions (really???), dismiss LGBT rights (why is this still an issue?!), there's racism, you name it… Curator Ariel Lavian is worried! The jewelry community must not sit on the sidelines and remain silent! The exhibition is open to professional and emerging artists working in jewelry. Artists may submit 1–3 pieces. Works must relate to the theme. All countries and nationalities eligible. Application deadline: April 6, 2023. Additional information. Questions? Email mybodymydecision2023 [at] gmail [dot] com.
---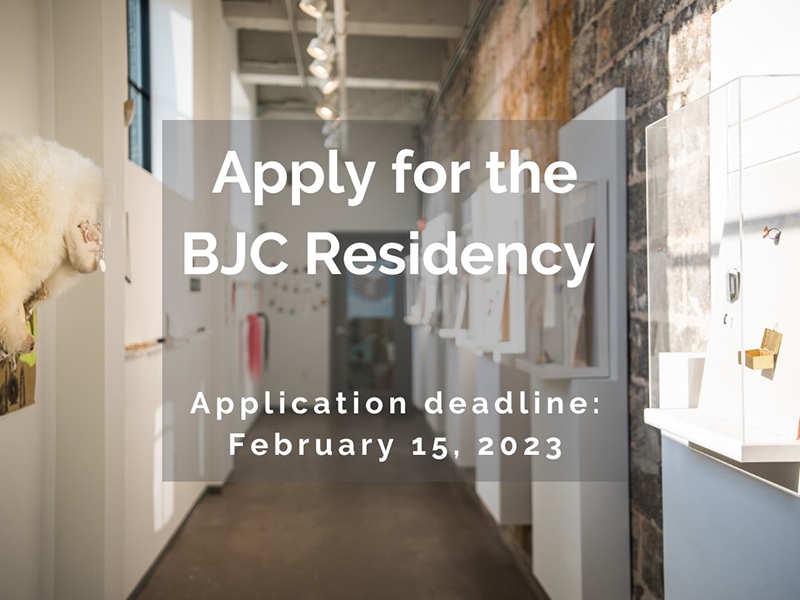 APPLY FOR A BJC ARTIST RESIDENCY BY FEBRUARY 15, 2023
The Baltimore Jewelry Center offers a number of residencies for emerging and mid-career artists including a BIPOC one-month emerging artist residency, a one-month emerging artist residency, a three-month emerging artist residency, a one-month mid-career artist residency, and a three-month mid-career artist residency. Learn more about the application process, residency perks, and expectations here.­­­
---
YUN GEE PARK GALLERY PRESENTS MOON DROPS EXHIBITION
Pearls have always had a connection to the moon and the seas, and their serene and ethereal luminescence and magical, watery origins have inspired symbolism and lore across many cultures. The magical and mysterious water birth of pearls, representing the spiritual world manifested in the physical, and the ethereal wonderland of moonlit imagination that emanates from the night sea are the curatorial inspiration for Yun Gee Park Gallery's present exhibition, Moon Drops: International Contemporary Pearl Design. The show captures the beauty, romance, history, and legend of pearls through the works of six contemporary jewelry artists from the UK, Germany, Poland, and the US. They have expanded the boundaries of the typical materials and vocabulary of pearl jewelry beyond the cultural designations of pearls as stereotypical status markers and part of a person's expected uniform. Melanie Georgocopoulos, Malgosia Kalinska, Peter Schmid, Lin Stanionis, Cindy Sumner, Kiwon Wang, Moon Drops: International Contemporary Pearl Design, through February 18, 2023, Yun Gee Park Gallery, 4226 E. 2nd St., Tucson, AZ, US.
---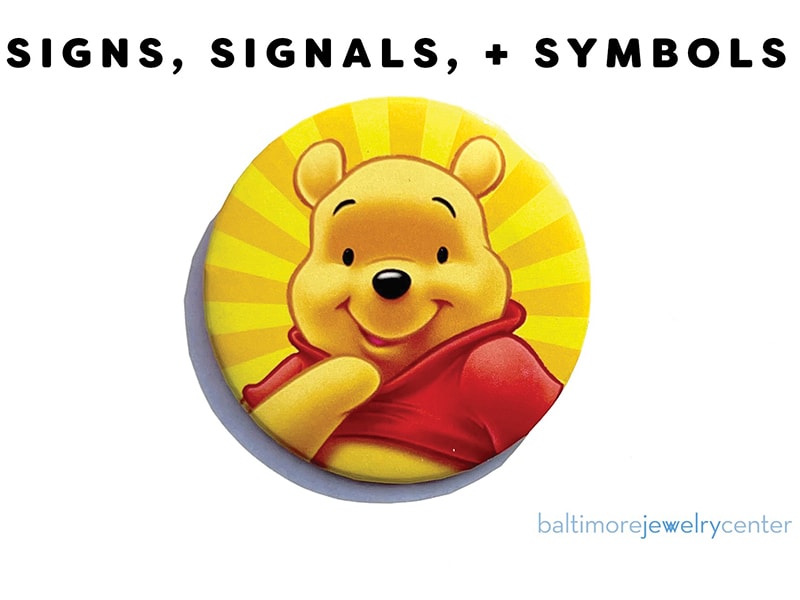 ONLINE PANEL DISCUSSION
Join artists J. Diamond, Eva Fernandez, Maria Konschake, and Ho Oi Ying Valerie from the Signs, Signals, + Symbols exhibition for a panel discussion about their respective jewelry practices and their individual approaches to addressing the BJC's annual community challenge. Register here.
­­­
---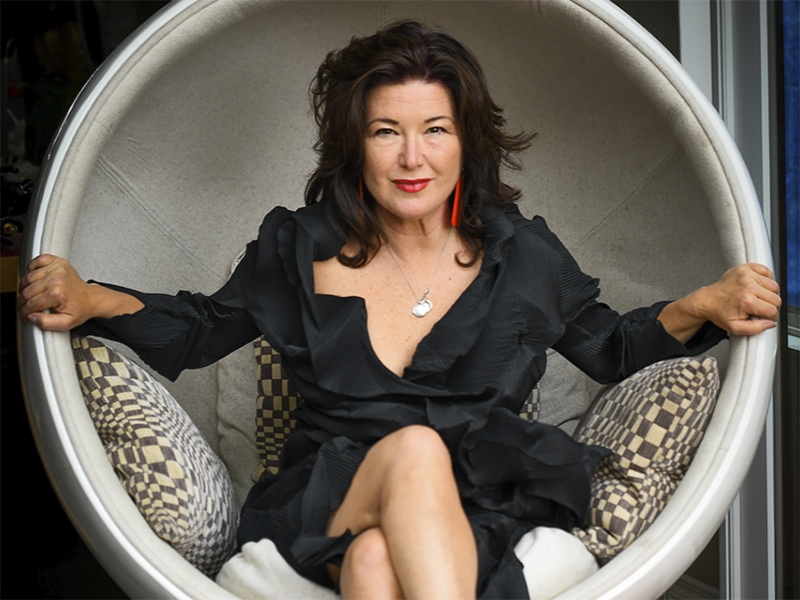 SCULPTURE TO WEAR CELEBRATES 24 YEARS
Lisa M. Berman opened the gallery on January 16, 1999. After a decade in the fashion industry, designing and manufacturing jewelry under her brand, Statements Accessories, she fell in love with studio jewelry and launched her gallery at Bergamot Station, Santa Monica, CA.
---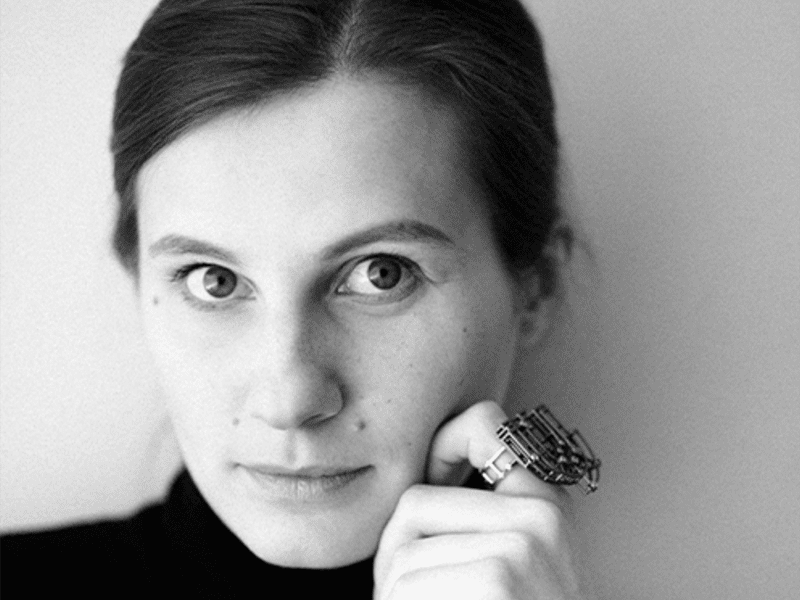 JEWELRY JOUNEY INTERVIEWS INESA KOVALOVA
Art-, design- and architecture-inspired,  Kovalova's jewelry explores the relationships between material, craftsmanship, and design. Her pieces range from redefined precious classics to contemporary 3D-printed art jewels. She is also the founder of Draw Me a Jewel, a jewelry illustration school and community for professionals and jewelry enthusiasts. Listen here.
­­­
---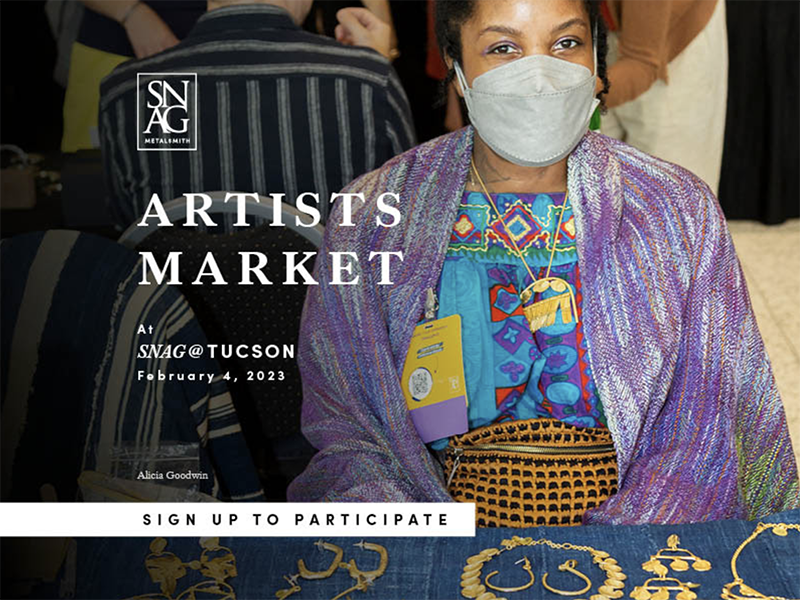 SELL YOUR WORK AT SNAG @ TUCSON, FEBRUARY 4, 2023
Open to all makers regardless of SNAG membership. For a flat fee of $100, makers can sell their work directly to the public. Each participant will be allotted a table and is responsible for their own displays and sales. Sign up.
EVENTS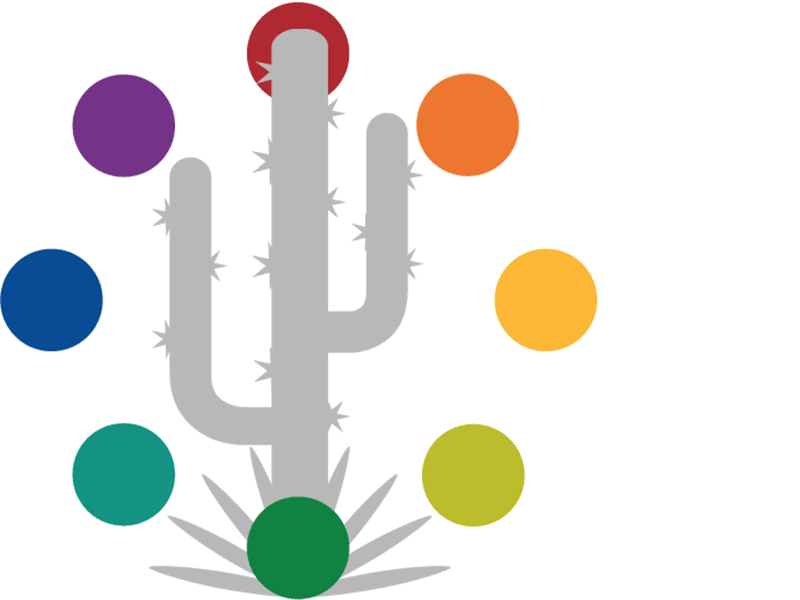 TUCSON GEM SHOW CONTINUES THROUGH FEBRUARY 13, 2023
Describes itself as the premier trade show for quality, beauty, and integrity in the world of colored gemstones and cultured pearls. Calendar.
---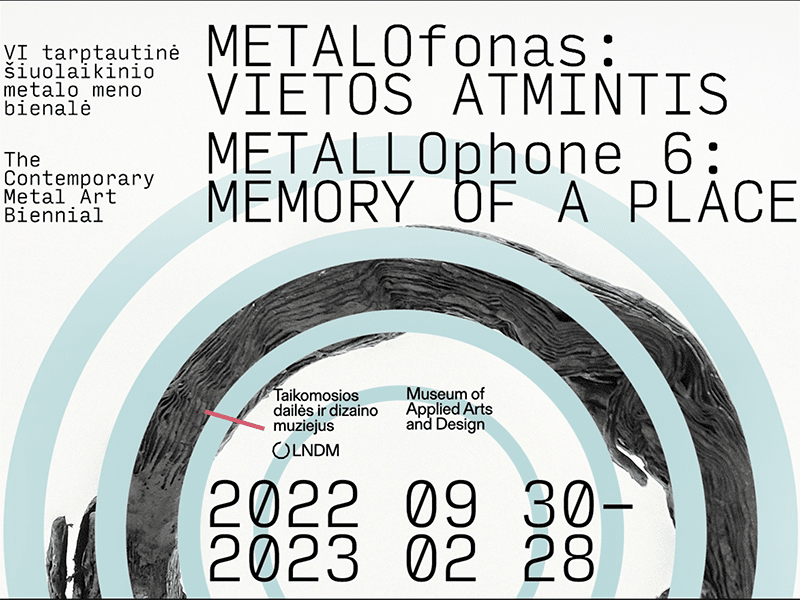 LITHUANIAN JEWELRY BIENNIAL: THROUGH FEBRUARY 28, 2023
The 6th International Biennial of Contemporary Jewellery and Metal Art METALLOphone: Memory of a Place focuses on memories associated with a specific place. Info.
---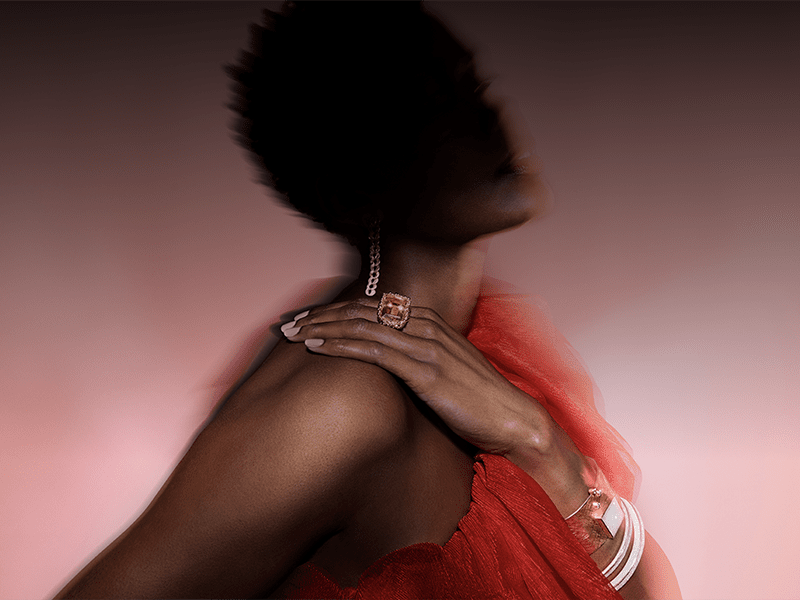 COLLECT ART FAIR: MARCH 3–5, 2-23
Bills itself as the leading international fair for contemporary craft and design. In London. Info.
---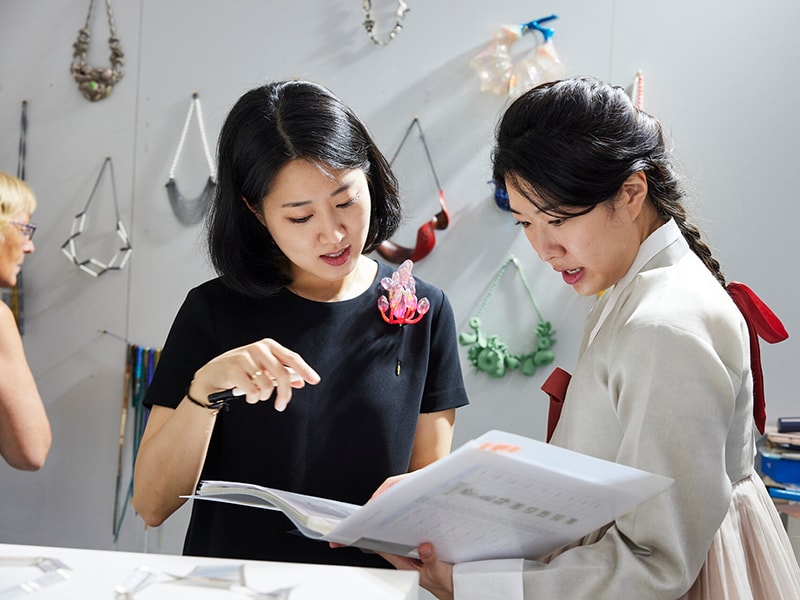 SCHMUCK: MARCH 8–12, 2023
The largest gathering in the world for jewelry takes place at Handwerk & Design trade fair, in Munich. Info.
---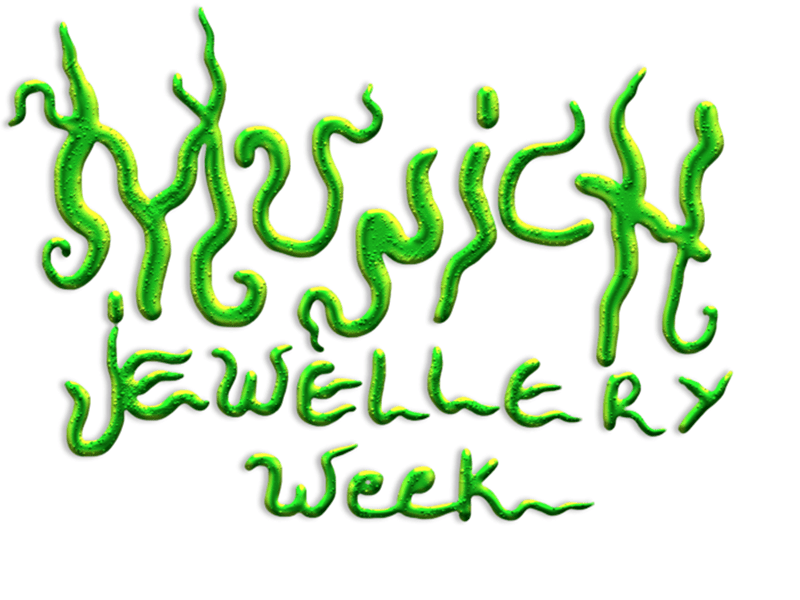 MUNICH JEWELLERY WEEK: MARCH 6–12, 2023
The annual, independent, artist-run contemporary jewelry initiative takes place in Munich every March. It has gained a reputation for being the most important event for the field worldwide, and the number one source for new talent in the field via the most experimental and innovative jewellery presentations one can find. Runs in tandem with the Schmuck event put on by IHM (directly above this listing). Info.­­­
---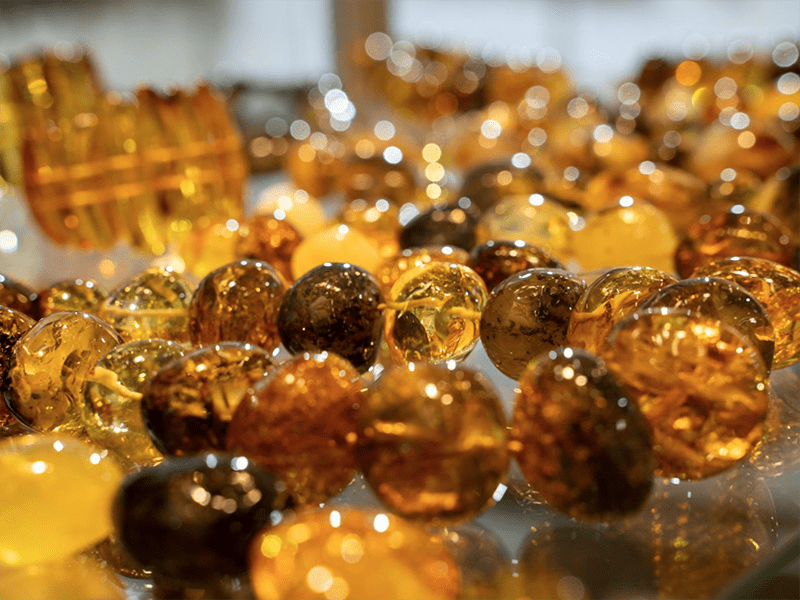 AMBER TRIP—19TH INTERNATIONAL BALTIC JEWELLERY SHOW, MARCH 15­–18, 2023
Takes place in Vilnius. As every year, the largest jewelry event in the Baltic States will bring together professional jewelers, amber craftsmen and designers, and manufacturers of technological devices and units intended for jewelers, under one roof. Info.
---
ORNAMENTA, PRESENTED BY BALTIMORE JEWELRY CENTER
Several events throughout March and April. Signature Ornamenta Event: Saturday, March 4, 7:00-11:00pm at 2640 Space, featuring food by Blacksauce Kitchen and an open bar. Ornamenta Online: Saturday, April 1, 1:00-2:00pm EST, featuring a conversation with Susie Ganch. Ornamenta Emerald Exclusive: Friday, April 14, 7:00 – 10:00pm, featuring a custom meal, bar, demonstrations, and more. Info.
---
MELTING POINT: APRIL 29–30, 2023
A little birdy gave us the dates for the festival, organized by the jewelry department of the Escola d'Art i Superior de Disseny de València, in Valencia, Spain. Website.
---
AUTOR: MAY 6–7, 2023
Takes place in Bucharest, Romania. Info.
---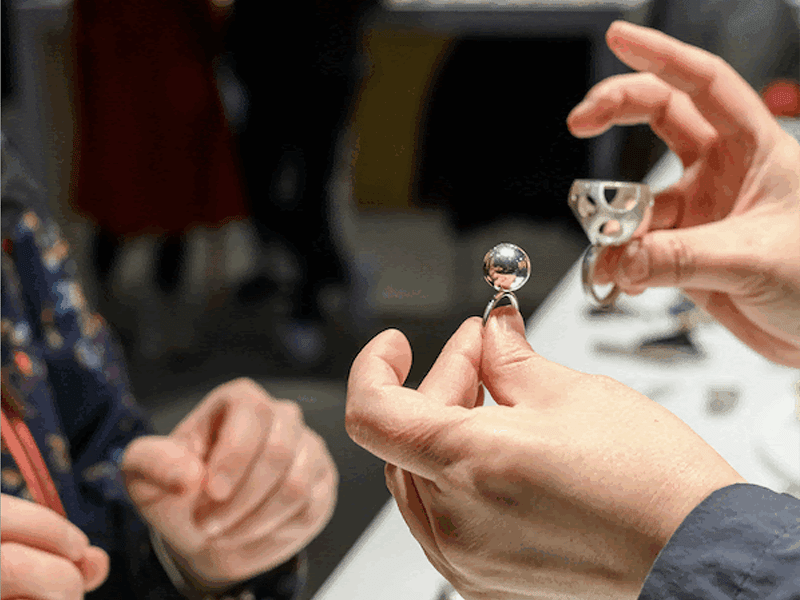 SIERAAD 2023: MAY 18–21, 2022
The 20th edition of the event will take place at Amsterdam's iconic round Gashouder. Info.
---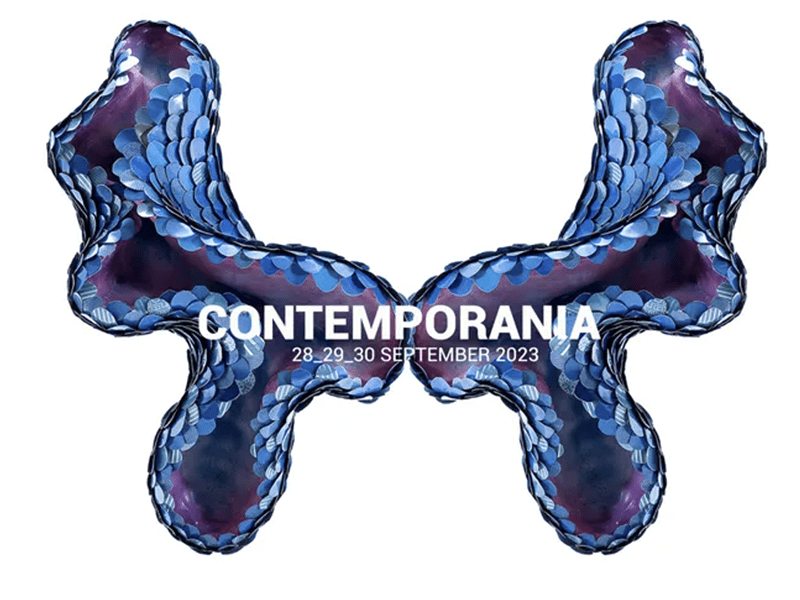 CONTEMPORANIA HIGH CRAFTSMANSHIP BARCELONA: SEPTEMBER 28­–30, 2023
Formerly Joya, this will be a space for national and international contemporary crafts, and a trade fair for artists, institutions, galleries and collectives to present and promote their creativity in applied arts such as ceramics, art jewelry, lacquer, metal, textiles, glass, paper and wood. Info.
OPPORTUNITIES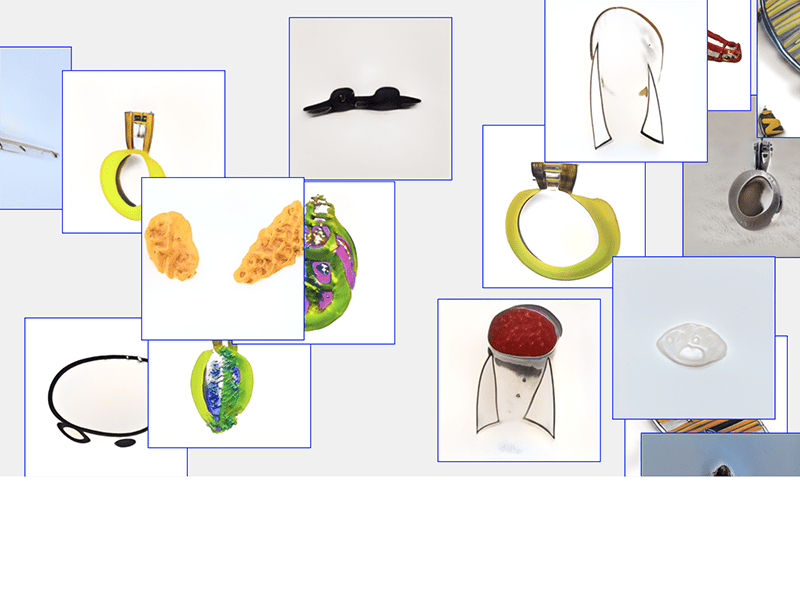 PARTICIPATE IN ARTISTIC PROJECT ON JEWELRY AND ARTIFICIAL INTELLIGENCE
Artificial Intelligems invites you to send close-up photos of jewelry worn directly on the skin for their new project, Ornamisms (2022–­2023). The photos will train a machine learning algorithm (A.I.) to co-create "Ornamisms," in which ornament and human body (e)merge into a fluid, hybrid creature. Deadline: March 16, 2023. Info.­­­
---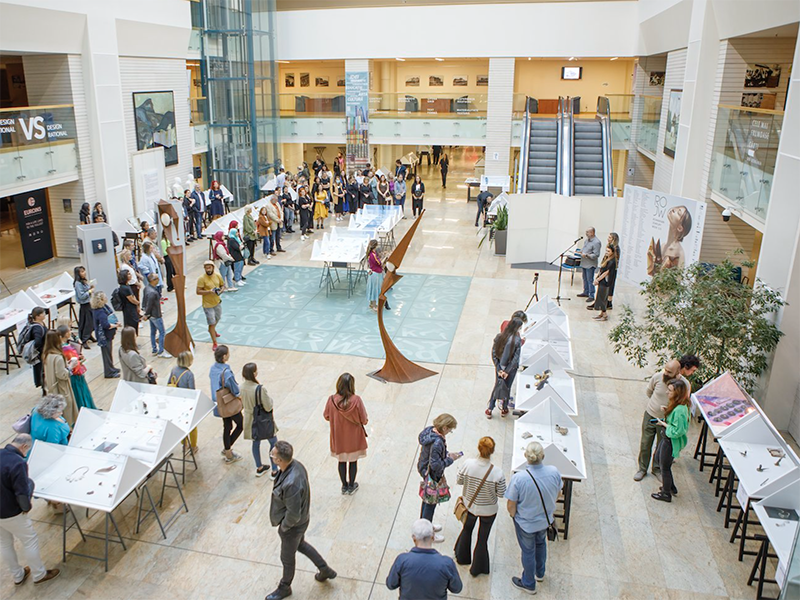 CALL FOR PARTICIPANTS: ROMANIAN JEWELRY WEEK
Open to designers in Romania and worldwide—emerging as well as established—who activate in the field of contemporary jewelry. Application deadline: April 7, 2023. The event will take place October 4­–8, 2023. Info.
---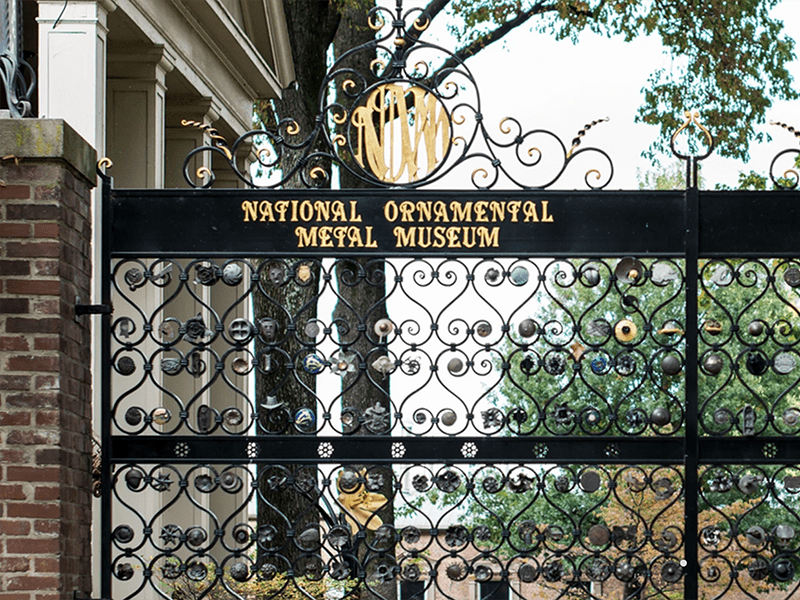 APPRENTICESHIPS AND INTERNSHIPS AT THE METAL MUSEUM
The Metal Museum is the only museum in the US dedicated to preserving, promoting, and advancing the art and craft of fine metalwork. It offers short-term internships and two-year residency opportunities to blacksmiths, foundry artists, and repair specialists. These positions offer invaluable experiential learning that expands professional and practical skills. Apprenticeship application deadlines: February 1 and 8, 2023. Internship application deadline, March 28, 2023. Info.
PAGES
Under the editorial coordination of Cristina Filipe, this 448-page volume brings together the catalog of the exhibition of the same name and the articles produced during the colloquia "Body Fear Protection," "Precious Crown," and "Closure," which took place during the 1st Lisbon Contemporary Jewellery Biennial. Info.
­­­
---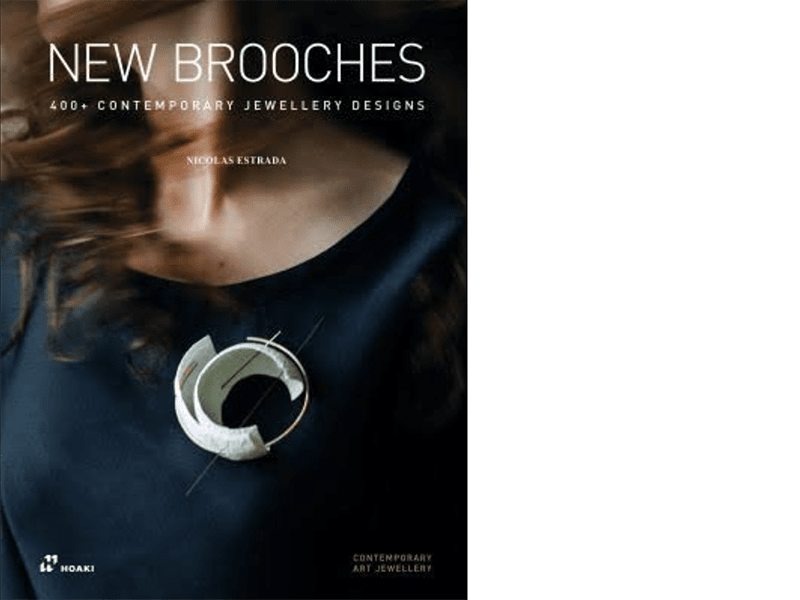 BOOK: NEW BROOCHES: 400+ CONTEMPORARY JEWELLERY DESIGNS
Nicolas Estrada's book is now in paperback. Info.
­­­
---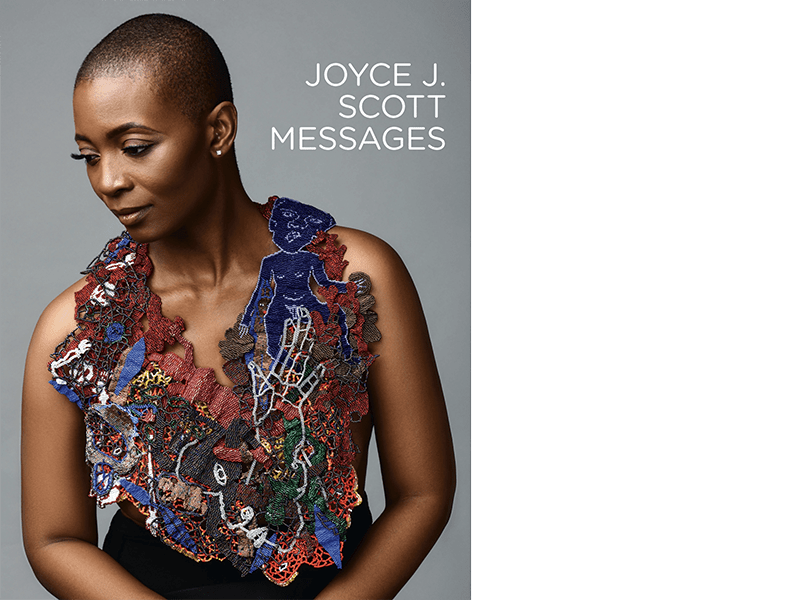 BOOK: JOYCE J. SCOTT: MESSAGES
Scott recognized the potential of beadwork and transformed it into a relevant, contemporary art form, completely revolutionizing it. For more 51+ years, she has been pushing the boundaries of this art form. With her diverse, narrative works of art, she opens a dialogue about cultural stereotypes and racist injustices. Lavish photos interplay with scholarly essays by experts and commentary by museum curators. Get a peek inside. To purchase the book, email Mobilia Gallery.
INTERESTING LINKS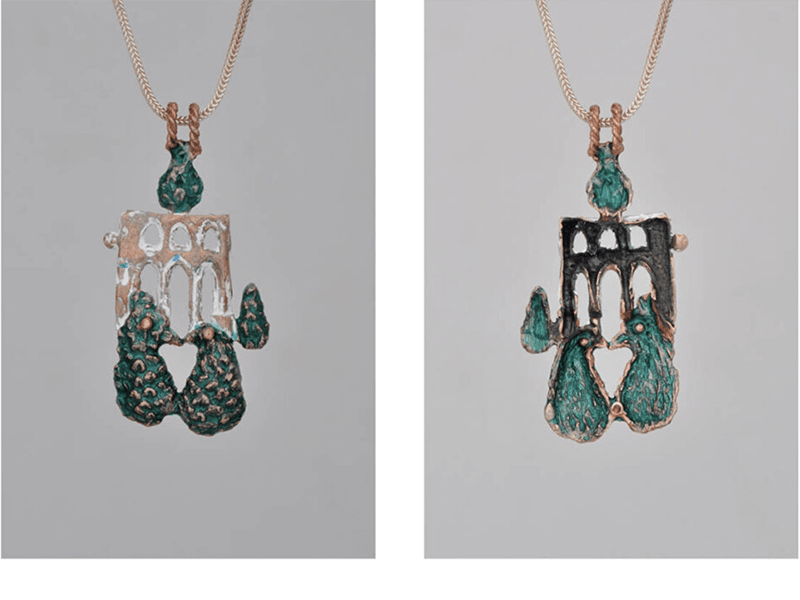 TWO JEWELRY-RELATED ARTICLES FROM GARLAND
Iranian maker Reihane Raei has an article about her healing jewels, which are inspired by the mystery of Persian poetry. And Nicole Polentas, an Australian, writes about a series of art objects—including jewelry—that draw on Aristotle's theory of vital heat to reflect on life and death.­­­
---
MELANIE GRANT NAMED EXECUTIVE DIRECTOR OF THE RESPONSIBLE JEWELLERY COUNCIL
The journalist, curator, researcher, and art director spearheaded Sotheby's Brilliant and Black exhibition and wrote Coveted: Art and Innovation in High Jewelry. Read about it.
---
WALLPAPER SAYS PEARLS ARE HAVING A MOMENT
They took a deep dive (groan) into boutiques around the globe to find the best calcium carbonate in minute crystalline form. They even found some art jewelry, like Rachel Quinn's earrings, shown here! See them all.­­­
---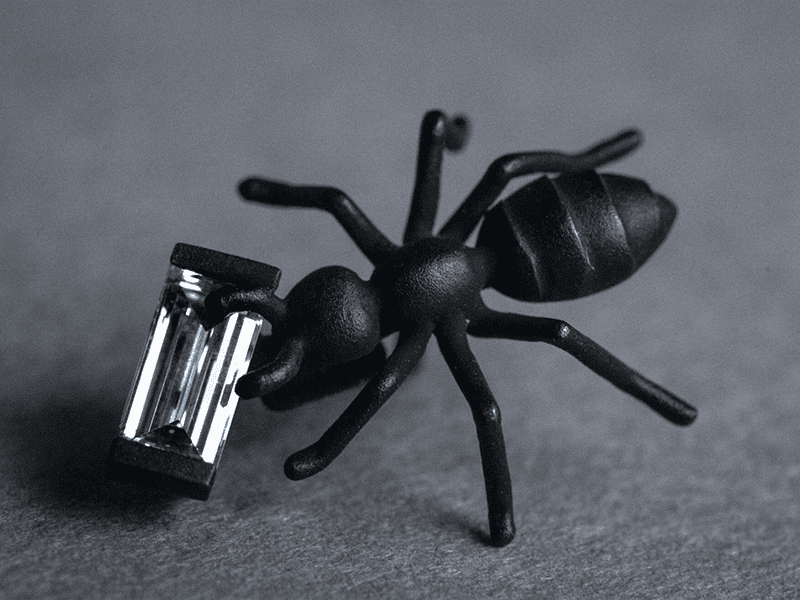 INDEPENDENT MAKERS TO WATCH IN THE HIGH JEWELRY SCENE
After mentioning French luxury brands—since Paris Fashion Week just wrapped up—the New York Times then featured Marc Auclert, Charlotte Chesnais, Emmanuel Tarpin, and Cindy Chao. Read it here.­­­
---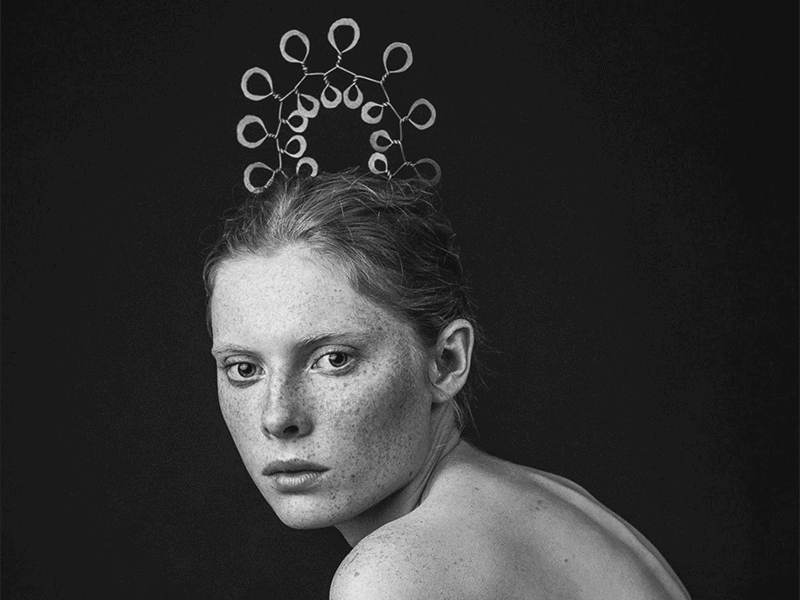 LOUISA GUINNESS GALLERY TO SELL PIECES FROM THE SECONDARY MARKET AT PALM BEACH, FL
They will include work by Alexander Calder, Lucio Fontana, Max Ernst, Anish Kapoor, Claude Lalanne, Ed Ruscha, Sue Webster, Man Ray, and many others. February 7–10, 2023. Info.
---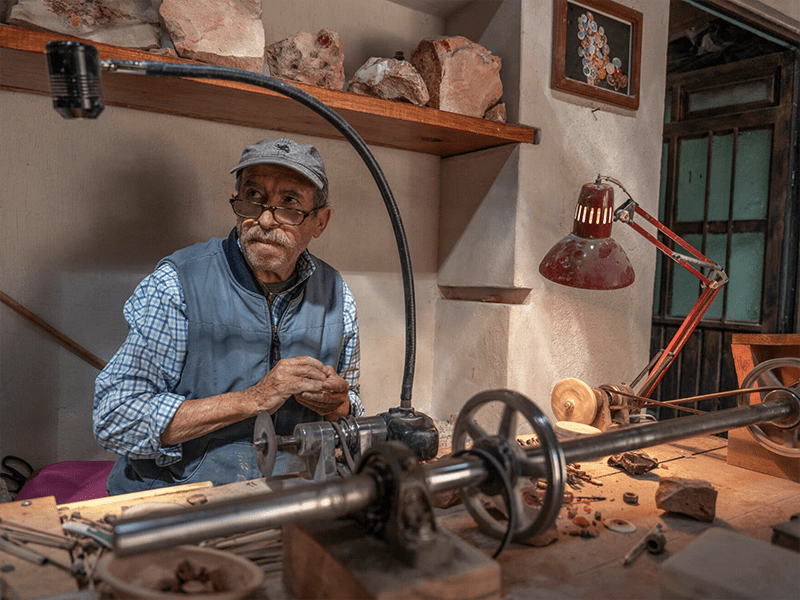 NO STONE CAN COMPARE TO OPALS
An article on opals in Mexico—a story of family, mining, tourism, gems, jewelry, and pride. Read it here.