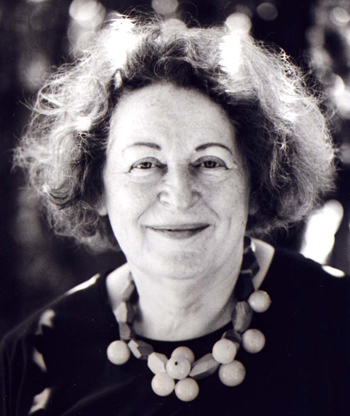 Favorites Owned and One That Got Away
'You must be Dorthea Prühl,' two young women said to me in Munich this year. Well . . . Dorthea is at least a full head shorter than I, she has a round face and short hair without curls, while I have curly hair that I struggled with all my life. Dorthea's strength is manifest in her jewelry. She is a respected jewelry artist from a 'certain' generation who is now at the pinnacle of fame in the rather closed circles of contemporary jewelry. One always wonders if her background in the former East Germany influences her work-ethic and the tough materials that she chooses in expressing her artistic vision.
But those two young women touched a nerve. I took it as a great compliment to have been mistaken for Dorthea Prühl. I am a writer, a teacher, an art historian with a strong liking for the applied arts and for thirty years or more I have been a willing victim of the work of contemporary jewelry artists. I am 65 and I am Dutch; most of my texts are in Dutch and as a result many younger people cannot connect me to my work.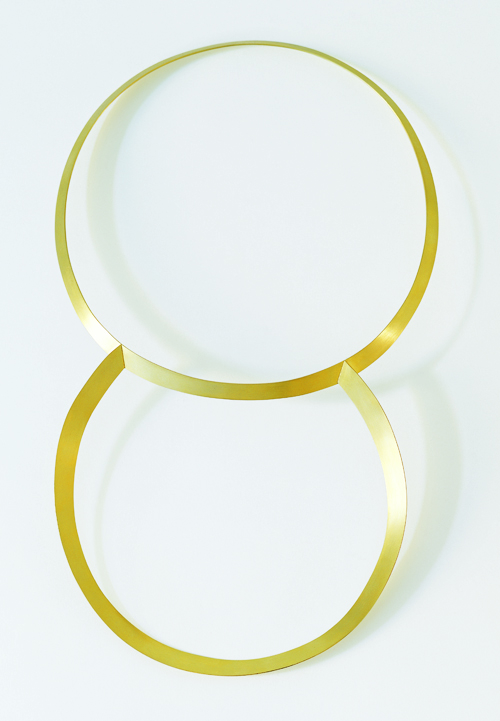 In the course of my research I bought many Dutch pieces, sometimes for their design, but also pieces whose historical and social value went beyond their visual qualities. I also bought lovely pieces from my ex-students, quite often early works. My husband and I donated that collection to the Rijksmuseum in Amsterdam, which will reopen in 2013.
Of course, I was often tempted by the work from non-Dutch makers. The necklace I am wearing in this photo is by PE/AH, a collection made by Felix Lindner and Samantha Font Sala and is one of my favorites. It is made of wood beads and blue glass bells, a lovely color combination. I have a weakness for blue and this blue is exceptionally nice. I also have great respect for designers who are able to do something interesting with the oldest forms of jewelry around, like a bead necklace.
But to be honest, if one piece could sum up my love for jewelry, it would be the piece called Two Hoops by Dorthea Prühl. I love it because it is made by a remarkable woman. The form is so simple and yet so strong. It represents the essence of a necklace, with one hoop round the neck and one extra to give it its focus. Also, it is in gold, one of the few metals I can wear as I am allergic. Whatever people have to say about gold, it is a beautiful metal and inextricably linked with jewelry. But I never managed to buy a Dorthea Prühl.
After many years of seeing, buying and wearing jewelry, I found out that it is wise to keep some longing unfulfilled. For me, love has nothing to do with greed or possession and there are many pieces I value that I can never own, because they are in museum collections or whatever. This piece is still within reach, but just as well, beyond my personal reach, a thrilling balance.
Marjan Unger is a true baby-boomer, art historian, publicist, who completed her PhD on a theoretical framework for the study of jewelry in 2010.