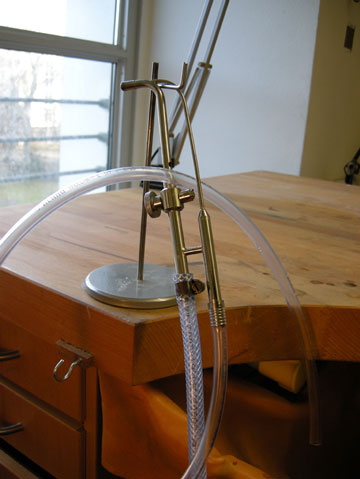 My favorite tool is without any doubt the 'mouth-blowing torch' or 'blowpipe torch.' I am always fascinated by our extraordinary capacity to turn stiff and solid metal into something fluid. It is somewhat reminiscent of the alchemical process.
Sometimes when I solder, especially with the mouth-blowing torch, I feel that it is like a meditative process. There is something almost hypnotic about this phenomenon, when the melting point reaches its highlight.
When I first saw the mouth-blowing torch I was completely excited by the idea that I can in fact really be part of the process that I described, that I could join in and control the temperature with my own breath and in a way bring a part of me inside this extraordinary experience.