Susan Cummins: You have received recognition through prizes like the 2010 Francoise van den Bosch award and your work has been collected by museums in New Zealand and Europe. You have certainly taken the lead in producing some of the most challenging contemporary jewelry this field has ever seen. What are you thinking?
Lisa Walker: Thank you! I'll cut and paste that for my next book, like a show off. There's often a fine line between showing off and informing people about what you do, (like Facebook, etc) or total overkill. It's almost an uncomfortable experience to post and post and email and email about yourself, sort of hand over eyes and click. Anyway I haven't really answered you. What am I thinking? In a sentence, I'm thinking about jewelry, about art, about materials, about ideas, about no ideas, about how far I can go that it still makes sense, about resonance, about love, about life, culture, about myself, about the world, politics, about that innate humanness and wonder in brilliant work, about what is good – and that will do for now.
Yes, I think jewelry should of course be wearable, otherwise it's not jewelry. I think jewelry should have a relationship to the body in some way. How you interpret this is a big place. Some pieces will be comfortable to wear, some won't. I have stepped out of wearability at different times, making pieces that don't have a connection to the body, to see what happens. However these pieces are still part of my jewelry practice – for a while I called them 'Objects that are too big to be jewelry.' Every now and then I make a piece that just doesn't belong on the body, it needs a different context for it to make sense and wouldn't work otherwise.
Where did you receive your academic training? How did it develop your way of working and thinking about jewelry?
I studied craft and design for two years at the Otago Polytechnic art school in Dunedin under Georg Beer, then six years in the jewelry class at the Arts Academy in Munich under Otto Künzli. Growing up in New Zealand and studying in Dunedin was all vital information that informed my pieces.
Likewise, studying in Munich at the academy with Otto, being surrounded by quality and stimulation, the search for perfection, celebrating our roles as artists.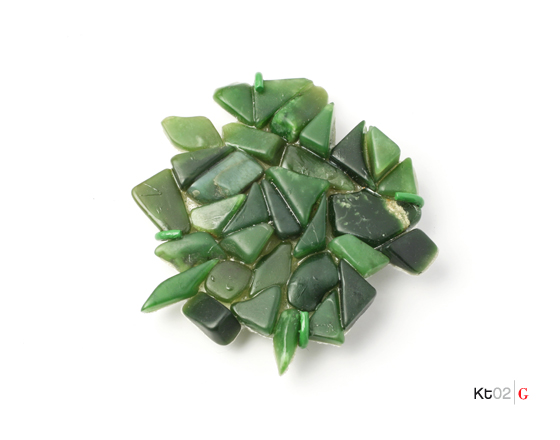 Yes isn't it weird! Powderly is a name on a house I saw in Melbourne recently, very odd, I've never seen this word before and even more unusual to name a house this. I've been interested in unusual poetic titles for my exhibitions lately, words that can mean many things, are quite strange the way they're written and spoken and have something to do with my work.
How does the title relate to the work in the show?
It is unusual, may have several meanings, sits in an odd almost unplaceable place, initiates a feeling or an atmosphere, is simply interesting and good.
There are two books published that are about you and your work. One titled Lisa Walker from 2011 and another from 2008 called Unwearable. How were these projects produced? How much were you the driving force?
Unwearable from 2008 was a project initiated by Andy Lim from Darling Publications, Cologne/New York. He'd already been making the book Metrosideros Robusta with my partner Karl Fritsch and approached me about making a book too. It grew from there and grew and grew and grew . . . The other book you mentioned, Lisa Walker: Wearable, was my idea and produced alongside the celebratory exhibitions surrounding my win of the Francoise van den Bosch award in 2010. It made sense to make a special book for this occasion that would travel with the exhibitions. I worked with Braunbuch Publications, Wellington/Munich on this. We decided to document pieces and projects from 2008 to 2010.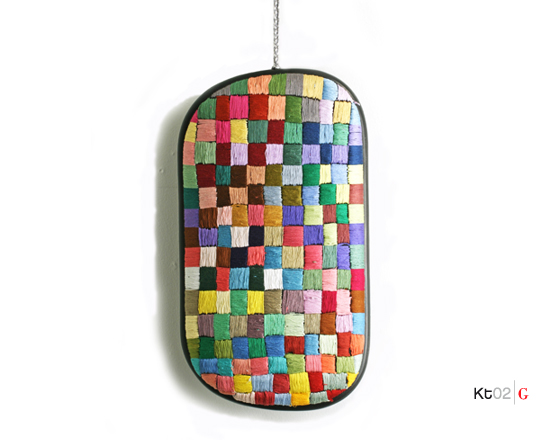 My studio is filled with materials collected over many years. They come from a lot of different places, whether I've bought them in shops or online, found them (on the street, etc) or been given them. The pieces I find myself have to resonate with me in some way, I'm very selective about what enters my workshop. The materials I'm gifted enter automatically, someone has chosen something for me with my work in mind and this is enough for it to enter. No, I'm not commenting directly on our material culture, but I collect materials and express myself though this culture. I don't really see myself as commenting on something – I'm working with jewelry and art issues and exploring what is possible. I'm researching a practice that has its own path and tells me what to do, but needs too a kick up the bum and concrete decisions at times. I'm working within the perimeters of jewelry, but acknowledge that breaks from the big jewelry questions are just as important.
There is a joyfulness and innocent kind of glee about your work. Is that a reflection of who you are?
I'll just ask Karl . . .
Lisa: Karl! Am I joyful, innocent and full of glee?
Karl: Bugger off, darling. Mia is crying, my potatoes are boiling over and I'm in the middle of soldering.