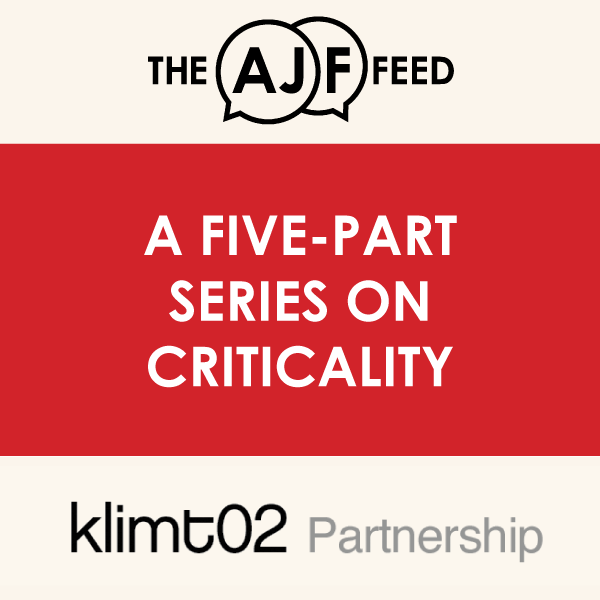 —Benjamin Lignel
It is fitting that the words "critic" and "crisis" share the same root: the Greek krinein, meaning to separate, decide, judge. Indeed, this is a decisive moment for critical writing, which is currently in crisis mode. While the amount of commentary on art, and on contemporary jewelry, has increased in recent years, criticism per se has been struggling on life support. The causes of this imperiled state are multiple—including the insidious effects of the Internet, a culture of self-esteem, and a growing anti-intellectualism—all pointing to a troubling prognosis.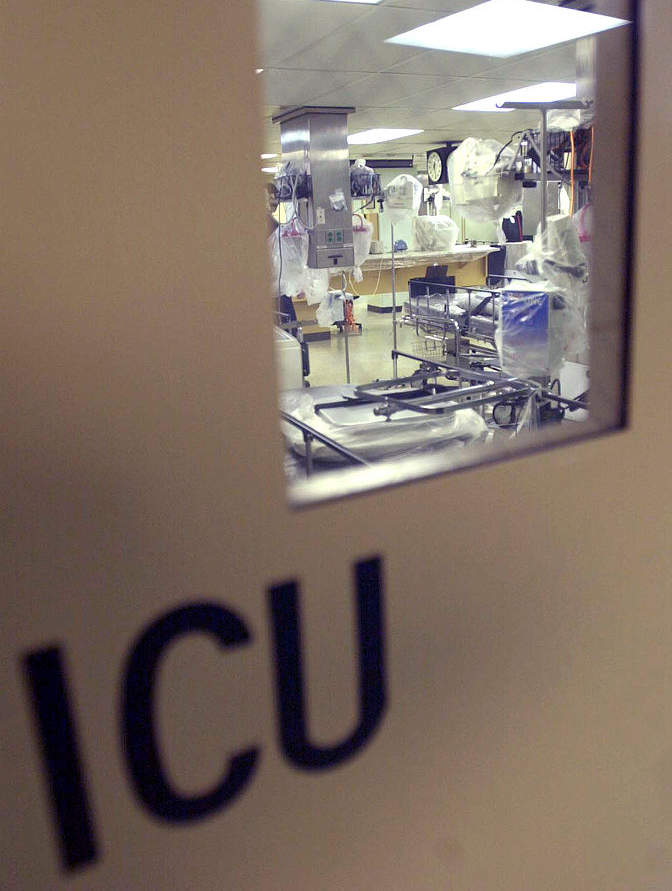 Living critics who still strive to ply their trade are besieged by a host of noxious forces. One is the shrinking space given over to criticism at major magazines and newspapers. The dismissal of critics at these mass media outlets has been widely chronicled, along with the waning relevancy of critical judgment for popular opinion. With this decrease in criticism's real estate comes the dwindling of a general audience for such seasoned discourse. The migration to the Internet, with its fractured readership, cannot compensate for the loss of these public platforms for critical performance. In many ways the web has actually undermined incisive exchange rather than bolstered it, as the medium has become the message. The drive toward faster, shorter, friendlier, more "social" communication is taking a toll on the content and tone of criticism. Leaving aside questions of quality, the sheer quantity of such digital output is polluting the critical landscape, often with ranting, cursing, and other unprocessed forms of mental waste.
In the article "A Critic's Case for Critics Who Are Actually Critical," Dwight Garner laments that his profession is "being squeezed from all sides at the exact same moment that new mediums like Twitter and Yelp have become all opinion, all the time, with little in their digitized streams of yak that a critic might recognize as real criticism."[2] With everyone taking turns on the digital stage, it is akin to having perpetual open mic night, with the real talents rarely getting a chance to shine and illuminate the public mind. The airing of opinions on blogs and websites has become the verbal equivalent of reality TV, where personal peeves and unscripted thoughts parade around as genuine critique. Although fine as an exercise in equal access, it fails to yield criticism of equal merit. We are left with a case of means without ends, not to mention paltry skill.
There is, today, a widespread discomfort with the very idea of quality and skill, and this lack of differentiation between good and bad writing is symptomatic of the critical deterioration we are now facing. In a recent essay on the death of expertise, Tom Nichols bemoans the "Google-fueled, Wikipedia-based, blog-sodden collapse of any division between professionals and laymen, students and teachers, knowers and wonderers … between those of any achievement in an area and those with none at all."[3] Beneath these crumbling distinctions can be detected a fear of inadequacy, which seeks to shelter itself in a notion of equality that ensures that no one will be better than anyone else. This craving for equal regard represents, for Nichols, the "full flowering of a therapeutic culture where self-esteem, not achievement, is the ultimate human value, and it's making us all dumber by the day."[4]
Indeed, ours has been labeled the Self-Esteem Culture, an era marked by excessive personal affirmation in education, child rearing, and social relations. It has become common practice in schools and sports leagues to not keep score at games (lest someone "lose"), and to grant awards to everyone (for fear that someone feel left out). This same syndrome is rampant within the familial context, where a blanket of affirmation and ego-boosting smothers any judgment or proportion, fostering a bloated sense of self-worth and entitlement within children.
This spreading malaise of affirmation is also afflicting those with critical credentials. Contesting such enthusiasm, writer Jacob Silverman described the lame amiability of literary culture spawned by social media. "A cloying niceness and blind enthusiasm are the dominant sentiments. Biting criticism has become synonymous with offense; everything is personal," Silverman writes. "But that affirmation is the habitual gesture of the Internet. We like, favorite, and heart all day. The problem with liking is that it's a critical dead-end."[5] In their quest for likability, which helps promote online marketability, critics are becoming self-neutered, renouncing the verbal potency and needed discrimination that distinguishes true critical practice—in a word, they lack balls.
So among the agents undermining a healthy environment for criticism, we have dissolution caused by the Internet, solicitous social media, and a self-esteem culture with an aversion to harsh judgment. To these we must add a general climate of anti-intellectualism, a condition dubbed the Age of Irrationality and the new Digital Dark Ages. In his 2004 book, Where Have All the Intellectuals Gone?, Frank Furedi argues that intellectuals are vanishing due to a number of factors, including postmodernism, fear of elitism, and obsession with social inclusiveness, all resulting in a cultural relativism that renders everything meaningless.[6] And as postmodernism undermines the traditional intellectual pursuits of objectivity, universality, and truth, all rational and scientific thought becomes suspect. These are not ripe conditions for criticism, and in the decade since Furedi's book, things have only grown worse.
With the rapid decline of intellectualism and the demise of established critical practices, it is understandable that craft criticism may be suffering from a similar funk. Unfortunately, just as the field is compiling its own history and cultivating dialogue, it encounters this larger cultural impasse. But even without a weakening in the critical Zeitgeist, craft writing has been challenged in unique ways, and an enthusiastically anti-critical tenor has long dominated the field.
The craft world's chronic congeniality may stem in part from its deep roots in tradition and community. Amy Shaw, founder of Greenjeans, a former gallery committed to craftsmanship and sustainability, pondered the bond between craft and security. Shaw speculated that, due to its associations with home and tradition, craft is widely perceived as a realm of safety and refuge.[7] And perhaps this domestic connection might be feeding the enormous resistance to change and critique that characterizes the field. Craft objects, and certainly jewelry, provide a form of comfort art for many, and there is often a neighborly, touchy-feely tone to its exchange and reception. This supportive family vibe makes it more difficult for someone to launch a serious critical attack without seeming antisocial or downright mean. Such fear of hurting others through sharp criticality is less commonly found in the art world at large. There is a flip side to this agreeableness, however. The supportive craft ethos brings to mind a warning quote by Norman Vincent Peale: "The trouble with most of us is that we would rather be ruined by praise than saved by criticism." Taking Peale's point, we have come to believe that applauding is the best policy to help and promote the practice we love, rather than wielding critique to gain strength and salvation.
Our lack of faith in criticism also signals a larger crisis in our belief in ideas. Bonafide critics do not suffer from such doubt, remaining confident in the primal role that thought plays in shaping the world. As self-appointed culture vigilantes, such critics have the power of their convictions and refuse to surrender in the war of the wits. This unyielding devotion to the cause was conveyed by Christopher Hitchens who, when asked on his death bed (dying of esophageal cancer) if he regretted a lifetime of heavy smoking and drinking, replied, "Writing is what's important to me, and anything that helps me do that—or enhances and prolongs and deepens and sometimes intensifies argument and conversation—is worth it to me."[8]
Though some may view it as foolhardy, Hitchens was ready to face death if it helped keep criticism, and the life of the mind, alive. Even more important than what to think, or any rendered verdict, critics show us how and why to think. Ultimately, this is the prime value of criticism—it combats mental stupor and rouses the mind into action. The bracing effects of stringent criticism can provide a crucial intellectual tonic, keeping us alert and preventing the slow slide into unconsciousness.
En condición crítica
Critica N°5
Por Suzanne Ramljak
Este artículo casi concluye nuestra serie sobre crítica, publicada como parte de una asociación con Klimt02 bajo el sello "el feed de AJF". Digo "casi" porque Pravu Mazumdar acaba de enviar un largo ensayo titulado Against Criticism (a ser publicado en Octubre). Los lectores que se sumergieron en los ensayos anteriores seguramente se regocijarán con el del maestro Foucoultiano residente de Múnich. Mientras tanto, espero que este artículo, de Suzanne Ramljak, sea un buen alimento para el pensamiento y por favor eche un vistazo a los otros cuatro artículos escritos por Moyra Elliott, Clare Finin, Damian Skinner y Garth Clark.
—Benjamin Lignel
No es casual que las palabras "crítico" y "crisis" compartan la misma raíz: la krinein griega, que significa separar, decidir, juzgar. De hecho, este es un momento decisivo para la escritura crítica, que se encuentra actualmente en modo de crisis. Mientras que la cantidad de comentarios sobre el arte y sobre la joyería contemporánea, han aumentado en los últimos años, la crítica en sí ha estado luchando por su sobrevivencia. Las causas de este estado peligroso son múltiples -incluyendo los efectos insidiosos de Internet, una cultura de autoestima y un creciente anti intelectualismo- que apuntan a un pronóstico preocupante.
La muerte ha silenciado a muchos de nuestros críticos más influyentes en los últimos dos años. Sólo en 2012 perdimos a Gore Vidal, Robert Hughes, Andrew Sarris, Judith Crist y Hilton Kramer, así como Christopher Hitchens quien falleció a finales de 2011. Cuando se realizaron autopsias literarias sobre estos críticos, se encontró que todos comparten rasgos similares y sus obituarios inevitablemente los llamaron "agudos". Esta calidad mordaz, una verdadera prueba de fuego para la crítica, está en conformidad con otros términos usados ​​para describir los comentarios más finos: puntiagudos, cortantes, incisivos, penetrantes. Cada uno de estos escritores difuntos fue elogiado más para la beligerancia. Vidal fue considerado "peleador"; Hughs, "combativo"; Sarris, "congénitamente controvertido"; Crist, "salvaje"; Kramer, "reaccionario"; y Hitchens, "valientemente divisivo"[1]. Así, la anatomía de un crítico vital se muestra para incluir dosis saludables de agudeza y controversia, rasgos que han marcado las mentes críticas más importantes de la historia. Este es un territorio discriminatorio que valientemente intenta hacer distinciones, no amigos.
Los críticos vivos que todavía se esfuerzan por ejercer su oficio están sitiados por una serie de fuerzas nocivas. Uno de ellos es el reducido espacio dedicado a la crítica en las principales revistas y periódicos. El despido de los críticos en estos medios de comunicación ha sido ampliamente documentado, junto con la relevancia menguante del juicio crítico para la opinión popular. Con esta disminución del territorio de la crítica viene la desaparición de una audiencia general de tal discurso experimentado. La migración a Internet, con sus lectores fracturados, no puede compensar la pérdida de estas plataformas públicas para el ejercicio crítico. En muchos aspectos, la web ha menguado el intercambio incisivo en lugar de reforzarlo ya que el medio se ha convertido en el mensaje. El impulso hacia una comunicación más rápida, más corta, más amistosa y más "social" se está transformando en una especie de punto de control para el contenido y el tono de la crítica. Dejando a un lado las cuestiones de calidad, la gran cantidad de esa producción digital está contaminando el paisaje crítico, a menudo con quejas, maldiciones y otras formas no procesadas de residuos mentales.
Dwight Garner lamenta que su profesión esté "siendo execrada de todos lados al mismo tiempo, en que los nuevos medios como Twitter y Yelp se han convertido en todo opinión, todo el tiempo, con poco en sus flujos digitalizados de acrónimos webs, cosas que un crítico no podría reconocer como crítica real "[2]. Con todo el mundo tomando turnos en el escenario digital, parece que tuviéramos una noche de micrófono abierto perpetua, donde los talentos reales rara vez tienen la oportunidad de brillar e iluminar la mente pública. La emisión de opiniones sobre blogs y sitios web se ha convertido en el equivalente verbal de la televisión de reality show, donde los comentarios personales y los pensamientos sin guión desfilan como una crítica genuina. Aunque funciona como un ejercicio de igualdad de acceso, falla en no producir crítica con la misma igualdad de méritos. Nos quedamos con un caso de medios sin fines, sin mencionar la pobre habilidad de algunos.
Aún hoy en día existe una incomodidad generalizada con la idea misma de calidad y habilidad, y esa falta de diferenciación entre escritura buena y mala es síntoma del deterioro crítico que estamos enfrentando ahora. En un ensayo reciente sobre la muerte de la experiencia, Tom Nichols lamenta "el colapso de cualquier división entre profesionales y laicos, estudiantes y profesores, conocedores y admiradores situación potenciada por la búsqueda en Google, basada en Wikipedia y blogs supuestamente especializados… entre aquellos con cualquier logro en un área y los que no tienen ninguno "[3]. Debajo de estas distinciones que se desmoronan se puede detectar un miedo a la inadecuación, que busca refugiarse en una noción de igualdad que asegura que nadie será mejor que nadie. Este deseo de igualdad representa, para Nichols, el "pleno florecimiento de una cultura terapéutica donde la autoestima, no el logro, es el valor humano supremo, y nos está haciendo a todos más estúpidos cada día". [4]
De hecho, nuestra era ha sido etiquetada como la Cultura de la Autoestima, una época marcada por la excesiva afirmación personal en la educación, la crianza de los hijos y las relaciones sociales. Se ha convertido en una práctica común en las escuelas y ligas deportivas no mantener la puntuación en los juegos (por miedo a que alguien "pierda"), y conceder premios a todo el mundo (por miedo a que alguien se siente excluido). Este mismo síndrome es desenfrenado dentro del contexto familiar, donde una manta de afirmación e impulso del ego sofoca cualquier juicio o proporción, fomentando un sentimiento hinchado de autoestima y derecho dentro de los niños.
Esta propagación enfermiza de la afirmación también aflige a aquellos con credenciales críticas. Contando a tal entusiasmo, el escritor Jacob Silverman describió la lamentable amabilidad de la cultura literaria generada por los medios sociales. "Una simpatía y un entusiasmo ciego son los sentimientos dominantes. La crítica mordaz se ha convertido en sinónimo de delito; Todo es personal ", escribe Silverman. "Pero esa afirmación es el gesto habitual de Internet. Nos gusta, favorito, y el corazón todo el día. El problema con el Like es que termina siendo un calle sin salida critica" [5]. En su búsqueda de Like, que ayuda a promover la comercialización en línea, los críticos se están auto-neutralizando, renunciando a la potencia verbal y la discriminación necesaria que distingue la verdadera práctica crítica -en el sentido de que es un punto muerto crítico. Una palabra, carecen de agallas.
Por lo tanto, entre los agentes que quebrantan un ambiente sano para la crítica, tenemos la disolución causada por Internet, las redes sociales solícitas, y una cultura de la autoestima con aversión al juicio agudo. A éstos hay que añadir un clima general de anti intelectualismo, una condición llamada la Edad de la Irracionalidad y la nueva Edad Digital Oscura. Frank Furedi argumenta que los intelectuales están desapareciendo debido a una serie de factores, entre ellos el posmodernismo, el miedo al elitismo y la obsesión por la inclusión social, lo que da lugar a un relativismo cultural que hace que todo sea insignificante. [6]Y como el posmodernismo quebranta las persecuciones intelectuales tradicionales de la objetividad, la universalidad y la verdad, todo pensamiento racional y científico se hace sospechoso. Estas no son condiciones maduras para la crítica, y en la década desde el libro de Furedi, las cosas sólo han empeorado.
Con el rápido declive del intelectualismo y la desaparición de las prácticas críticas establecidas, es comprensible que la crítica artesanal pueda estar sufriendo de una suerte similar. Desafortunadamente, como el campo está compilando su propia historia y cultivando el diálogo, encuentra este gran impase cultural. Pero incluso sin un debilitamiento en el Zeitgeist crítico, la escritura sobre artesanía ha sido desafiada de maneras únicas, y un tenor anti-crítico entusiasta ha dominado durante mucho tiempo el campo.
La simpatía crónica del mundo de la artesanía puede provenir en parte de sus profundas raíces en la tradición y la comunidad. Amy Shaw, fundadora de Greenjeans, una galería dedicada a la artesanía y la sostenibilidad, reflexiona sobre el vínculo entre ambos conceptos. Shaw especula que, debido a sus asociaciones con el hogar y la tradición, la artesanía se percibe ampliamente como un reino de seguridad y refugio. [7] Y tal vez esta conexión doméstica podría estar alimentando la enorme resistencia al cambio y la crítica que caracteriza el campo. Los objetos de artesanía, y ciertamente la joyería, proporcionan una forma de arte de la comodidad para muchos, y hay a menudo un tono amistoso, delicado y sensible a su intercambio y recepción. Este ambiente de apoyo familiar hace que sea más difícil para alguien lanzar un ataque crítico serio sin parecer antisocial o francamente malo. Este temor de lastimar a otros a través de la crítica aguda es menos común en el mundo del arte en general. Sin embargo, hay un lado opuesto de esta condescendencia. El espíritu de apoyo de la artesanía trae a la mente una cita de advertencia de Norman Vincent Peale: "El problema con la mayoría de nosotros es que preferiríamos ser arruinados por la alabanza que salvados por la crítica." Tomando el punto de Peale, hemos llegado a creer que aplaudir es la mejor política para ayudar y promover la práctica que amamos, en lugar de ejercer la crítica para ganar fuerza y ​​salvación.
Nuestra falta de fe en la crítica también señala una crisis más grande en nuestra creencia en las ideas. Los críticos genuinos no sufren de tal duda, permaneciendo confiados en el papel primordial que el pensamiento juega en la formación del mundo. Como auto-nombrado vigilantes de la cultura, tales críticos tienen el poder de sus convicciones y se niegan a rendirse en la guerra de los ingenios. Esta devoción inflexible a la causa fue transmitida por Christopher Hitchens quien, cuando se le preguntó en su lecho de muerte (falleció de cáncer de esófago) si lamentaba una vida de fumar y beber, respondió: "Escribir es lo que es importante para mí y todo lo que me ayuda a hacerlo -o realza y prolonga y profundiza y a veces intensifica el argumento y la conversación- lo vale para mí. "[8]
Aunque algunos pueden verlo como temerario, Hitchens estaba listo para enfrentar la muerte si ayudaba a mantener la crítica y la actividad de la mente, con vida. Aún más importante que qué pensar, o cualquier veredicto dictado, los críticos nos muestran cómo y por qué pensar. En última instancia, este es el valor principal de la crítica: combate el estupor mental y despierta la mente para la acción. Los efectos de refuerzo de la crítica estricta pueden proporcionar un tónico intelectual crucial, manteniéndonos alerta y previniendo el lento deslizamiento hacia la inconsciencia.
[1] Todos los adjetivos citados provienen de los obituarios publicados.
[2] Dwight Garner, "A Critic's Case for Critics Who Are Actually Critical," The New York Times, 15 de agosto de 2012.
[3] Tom Nichols, "The Death Of Expertise," The Federalist, 17 de enero de 2014.
[4] Ibid.
[5] Jacob Silverman, "Against Enthusiasm: The Epidemic of Niceness on Online Book Culture," Slate.com, 4 de agosto de 2012.
[6] Frank Furedi, Where Have All the Intellectuals Gone? (London: Continuum International Publishing Group, 2004).
[7] Amy Shaw, "On Craft and Security," Greenjeansbrooklyn.blogspot.com, 18 de marzo de 2007
[8] Christopher Hitchens en un entrevista para la televisión de Charlie Rose, 16 de agosto 2010
Susana Ramljak, historiadora, escritora y curadora de arte, es actualmente redactora de la revista "Metalsmith" y comisaria de la American Federation of Arts de Nueva York. Anteriormente fue redactora de las revistas Sculpture" y "Glass Quarterly" Ramljak es autora de varios libros y catálogos, entre ellos " On Body and Soul: Contemporary Armor to Amulets" (Schiffer) y "Unique by Design: Contemporary Jewelry in the Donna Schneier Collection" (Metropolitan Museum)- Su nueva serie de libros sobre temas de arte contemporáneo, titulada "Art à la Carte", está disponible desde el 2016.
Translated from English by Andreína Rodriquez, with support from Barbara Magaña and Marina Acosta.
---