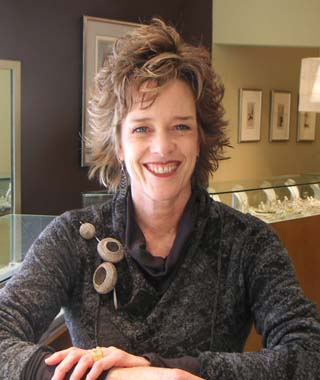 Susan Cummins: How the relationship between Valentines Day and jewelry get established from your perspective?
Cherry Lebrun: Jewelry is often considered to be a romantic gift. Valentine's Day is a romantic holiday. I think the two fit together very naturally in that Valentine's Day is a celebration of romance and jewelry is often used a romantic gift.
I understand that you do four shows a year. Is this one you do traditionally every year at this time?
Yes
Inspired, inspiring, adventurous, beautiful, elegant, artful, wearable, lifetime treasures.
Who are the jewelers represented in this show?
Emanuela Duca, Karen Gilbert, Gabrielle Gould, April Higashi, Sowon Joo, Christy Klug, Seung-Hea Lee
Have you represented these jewelers for a long time?
Some yes, some no. The annual Valentine's Show is always a group show featuring six to eight artists. This show presents a very nice opportunity to introduce new artists to the gallery as well as showcasing the work of artists who we have worked with for a long time.
What do you think is the most interesting aspect of what they are doing?Some of the work in the Valentine's show has a fun and whimsical aspect to it.
I find that experiencing this light-heartedness in some of the pieces really makes people happy.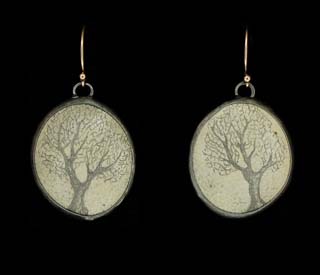 Yes, wearability is an important aspect to most of the work that we show. All of the work in the show is wearable but some of the pieces in the show would be larger in scale and more adventurous than some of our clientele would wear. I think our customers like to see pieces that push the limits of, or are beyond the limits of, what they themselves might wear.
Happy Valentine's Day!