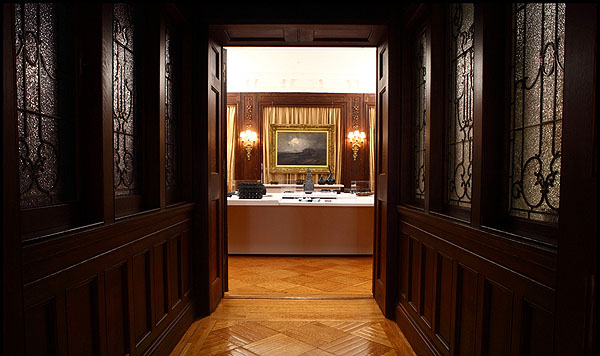 The exhibition was curated by Brian Kennedy and presented by STUDIO practice, an "organization devoted to facilitate dialogue, build relationships and encourage interdisciplinary engagements between Irish Artists, Designers and Studio Makers and their international contemporaries." The exhibition is supported by Culture Ireland and Crafts Council of Ireland with the US artists presented in association with Sienna Gallery, The Snyderman/Works Gallery and Cristina Grajales Gallery.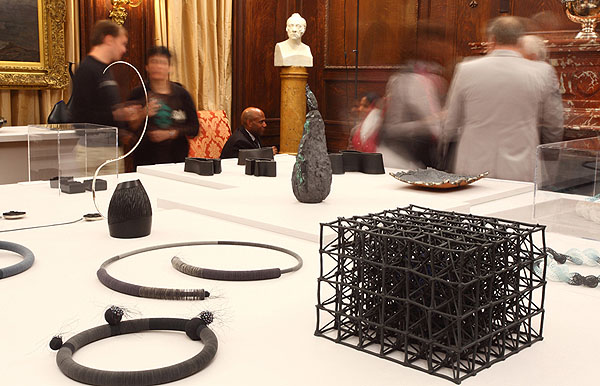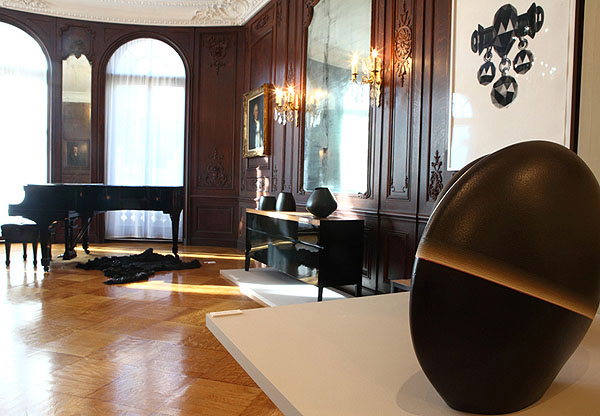 There were many accomplished pieces in Dubh but I want to single out a few:
Coilin O'Dubhghaill's (Ireland) finely hammered copper vessels have a monumental presence even though modest in scale.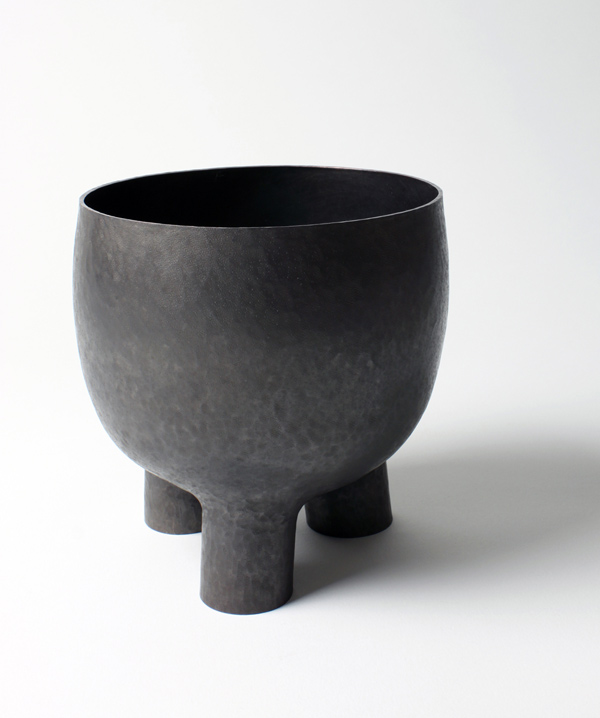 Jonathan Wahl's (USA) huge drawings of antique jewelry still amaze and looked glorious in the opulent surroundings.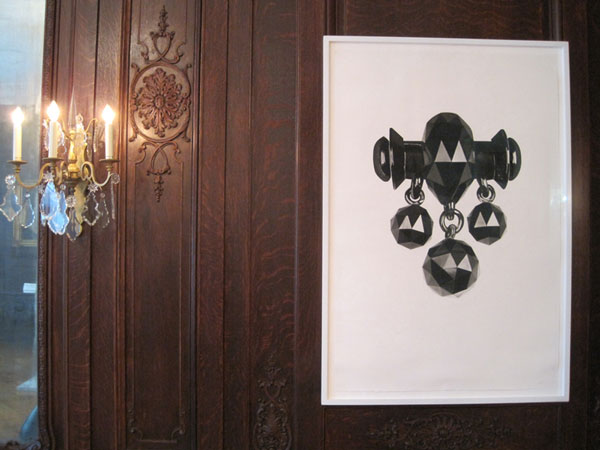 Lauren Fensterstock's (USA) pitch-black paper installation of plants and flowers is like seeing at night what can't be seen.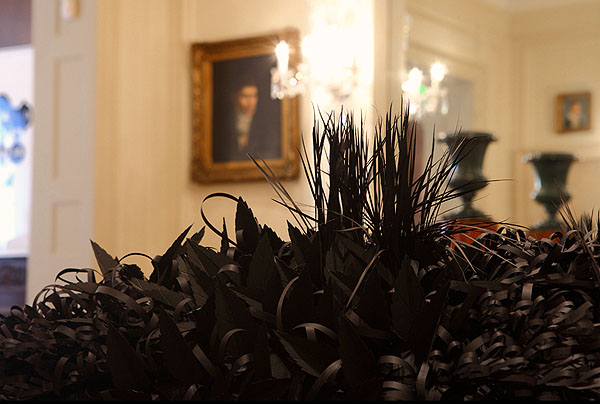 Liam Flynn's (Ireland) turned and blackened oak vessels.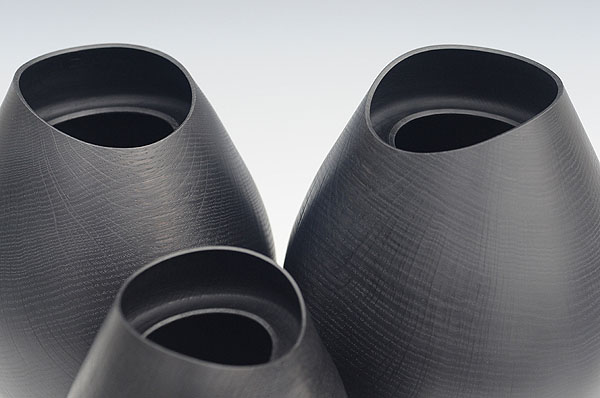 Inga Hamilton (Ireland) created a fiber and mixed media nocturnal tidal pool happily lapping at the legs of a grand piano in the front parlor.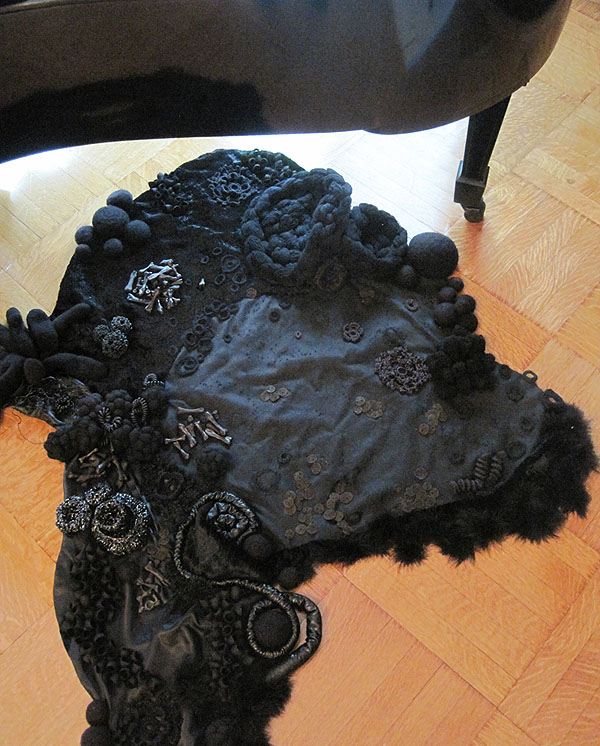 The jewelry was especially strong and it was good to see well-known US makers like Sondra Sherman, Suzanne Beautyman and Doug Bucci alongside Irish makers such as Angela O'Kelley, Eily O'Connell and Seliena Coyle.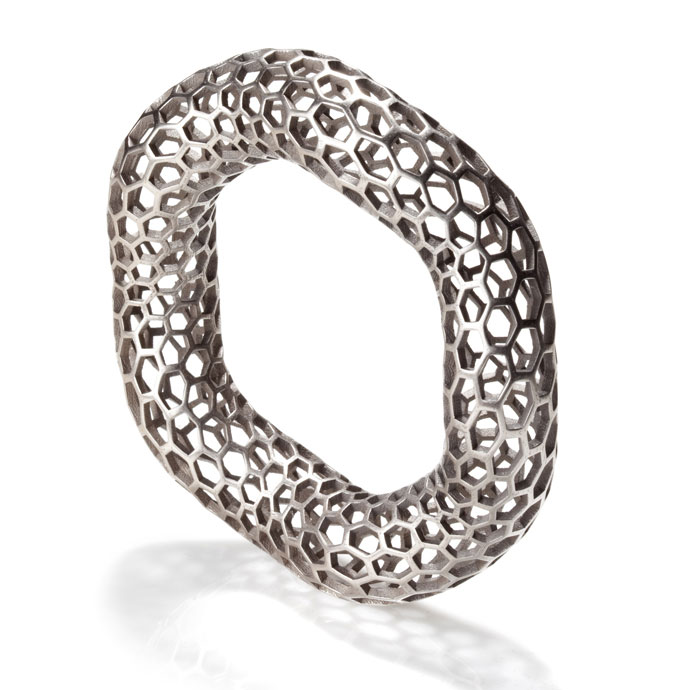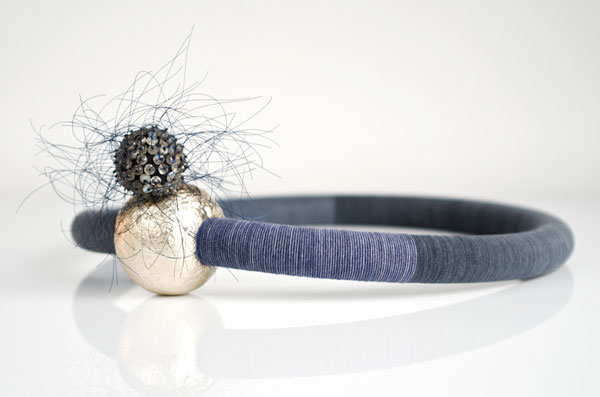 dubh: dialogues in black is one of the more interesting craft exhibitions I have seen in a while and worth a special trip. If you are in New York don't miss it.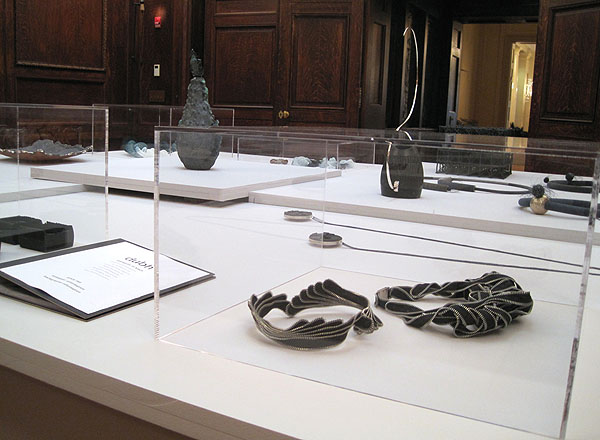 dubh: dialogues in black exhibition at the American Irish Historical Society runs until 13th November 2011. It opens in Ireland in 2012 where it will be shown at Oliver Sears Gallery, Molesworth Street, Dublin from 2 February to 15 March.
American Irish Historical Society, 991 Fifth Avenue, New York
www.aihs.org