Susan Cummins: How long have you been represented by Taboo Studio?
Brooke Marks-Swanson: I was first invited to be in a show in 2008 and then Jane saw my work at the AJF Geography show this past summer and was gracious enough to invite me again for the current show, Color and Form.
Given your participation in the Geography show, would you say that what you do is influenced by where you live?
Absolutely. For the longest time I was drawn to the infinite horizon; mostly with the point of contact where the land and the sky meet. Upon further study of my surroundings, I am more interested in the connection between a sense of place, elements from the natural world and the dialogue that develops between the two.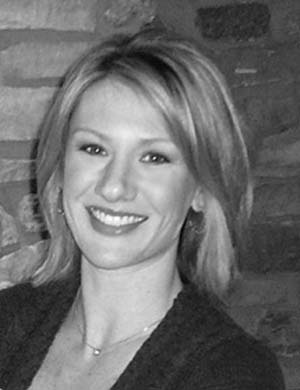 My work is fueled by a deep appreciation for the history of craft and the process of making with my hands. I am drawn to the beauty of things that are imperfect, impermanent, and incomplete. I use fabricating, painting, scratching, removing and adorning to get pieces that provide information of the past while speaking of the present. On the surface a conversation of nuance and contrast develop. This dialogue leads to questions and drives the focus of my research. All of my works are one of a kind. It takes time, thought and energy for each one and I can only make about 30 of them in a year.
How does this new body of work fit into that description?
The work in this show is a continuation of what I have been doing, but it is also new. It subtly evolves into something different with each new piece. The conversation that happens now between the unlike elements within each brooch is a new concept to my work and has become my main focus.
Are there certain professors who influenced your practice?
I have been fortunate to study under incredible professors: Billie Theide, Randy Long, Dennis Rowan and William Itter.
What are you reading currently?
No: Why Kids – of All Ages – Need to Hear It and Ways Parents Can Say It. (We have small children!) I love to read cookbooks in bed. If I am not in my studio, I am cooking.
What artists inspire you?
I have always adored Cy Twombly's work, ceramic artist Bodil Manz, Dutch design and mid-century modern furniture. Our four-year-old is also making some great marks on paper right now. When I see work that I wish I had made, to me, that is exciting work.