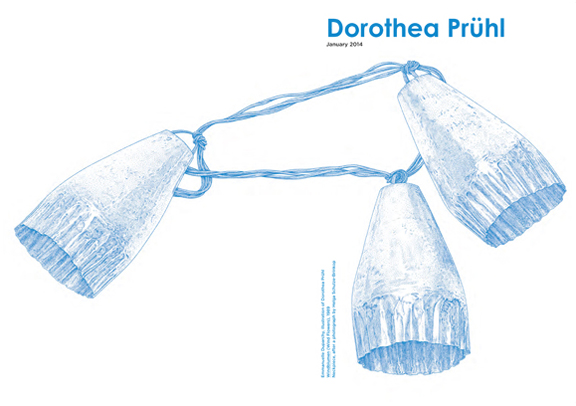 "We culled 18 provocative conversations with luminaries in the field from the more than 70 interviews we have had published with luminaries in this field since we began reporting more than 15 years ago," said AJF Board board Chair chair Susan Cummins. "These interviews underscore the importance of art jewelry and its place on the contemporary jewelry spectrum."
AJF commissioned two new interviews for the book. The first features Dorothea Prühl, celebrated for her use of natural materials and honored at Munich's Handwerksmesse with the Klassiker der Moderne exhibition. The second highlights Matthew Friday and Kerianne Quick discussing their "Affective Craft Manifesto."
AJF Best of Interviews follows the recent publication of the organization's landmark book, Contemporary Jewelry in Perspective.
About the Book: AJF Best of Interviews
Editor: Benjamin Lignel
Interviews: Dr. Madeleine Albright, Gijs Bakker, Jamie Bennett, Lola Brooks, Helen Drutt English, Iris Eichenberg, Clo Fleiss, Warwick Freeman, Matthew Friday & Kerianne Quick, Ursula Ilse-Neuman, Yevgeniya Kaganovitch, Sally Marsland, Myra Mimlitsch-Gray, Helena and Lasse Pahlman, Sienna Patti, Bruce Pepich, Lindsay Pollock, Dorothea Prühl, 2Roses, Tanel Veenre
Contributors: Rachel Carren, Gabriel Craig, Susan Cummins, Aaron Decker, Iris Eichenberg, Benedikt Fischer, Benjamin Lignel, Jillian Moore, Damian Skinner, and AJF members.
Publisher: Art Jewelry Forum
Available: March 2014
Format: Paperback, 14.7 x 2.7 cm, 144 pages
Retail price: $20 US / 15€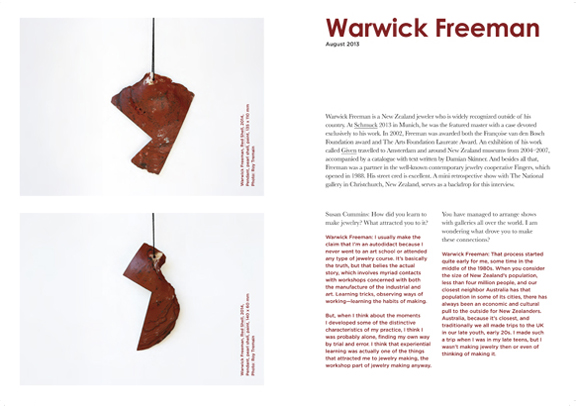 ####
Art Jewelry Forum is a nonprofit organization spreading awareness and increasing appreciation of art jewelry worldwide since 1997. It is a diverse community of artists, collectors, critics, educators, galleries, historians, makers, and writers united by a passion for art jewelry. AJF advocates for art jewelry through an ambitious agenda of education, conversation, and financial support.
CONTACT
Marthe Le Van, Communications Director
(828) 575-2294