Mill Valley, CA, September 1, 2014—In addition to the cash award of $7500 for the winner of the Art Jewelry Forum Artist Award (AJF AA), we have just arranged for the five finalists (including the winner) to show at the fabulous annual Schmuck event in Munich, Gemany. Work will be displayed at either Galerie Marzee, Galerie Ra, or Platina gallery in the Frame part of the exhibition hall. This event will expose the work to a vast audience of interested people.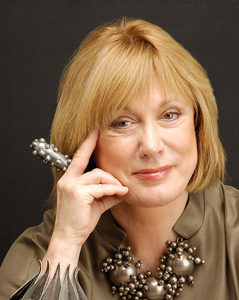 Jurors for this year's competition are Sooyeon Kim, jewelry artist and winner of the 2013 award; Carin Reinders, director of the CODA Museum, Apeldoorn, Netherlands; and Karen Rotenberg, founder and director of Alianza Contemporary Craft and a collector of contemporary jewelry.
The purpose of the award is to acknowledge promise, innovation, and individuality in the work of an emerging jewelry artist and to help to advance the artist's career.
The competition is open to makers of wearable art jewelry who are not currently enrolled in an academic or other professional training program. Work submitted in the application must have been unsupervised, and not previously submitted for a BFA or MFA show. What has changed this year is:
Applicants must be 35 years of age or younger at the time of the application deadline (September 30, 2014)
Work must have been made between 2012 and 2014
Applicants who have applied previously must submit new work, i.e. work submitted in a prior AJF Artist Award application may not be resubmitted in the current application
Applicants may have had, or be scheduled to have, a solo exhibition
Deadline for submission is September 30, 2014. More information about the award may be found on the AJF website: www.artjewelryforum.org. Applications may be submitted at www.callforentry.org.
The winner will be chosen from among five finalists. The announcement of the winner will take place during the Schmuck jewelry fair in Munich in March 2015.
Art Jewelry Forum, founded in 1997, is a non-profit organization with the mission to advocate for the field of contemporary art jewelry by promoting education, appreciation, and support for contemporary art jewelry. The award was established in 1999 and its first recipient, Yeon-Mi Keong, received the award at the 2000 conference of the Society of North American Goldsmiths.
| | | |
| --- | --- | --- |
| Contact: Gail Hufjay | 914-282-9844 | New York, NY USA |
###