"A scholarly, thoughtful, and serious compendium of thinking about contemporary jewelry, from uncovering its origins to considering its definition among the do-it-yourself trend … A tome for the eclectic reader and fan of today's artistry in jewelry." Booklist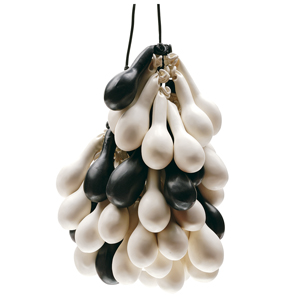 Mill Valley, California, USA–Art Jewelry Forum (AJF) announces the publication of Contemporary Jewelry in Perspective, the organization's most ambitious project to date. Art Jewelry Forum produced the hardcover survey of contemporary jewelry with Lark Books, an internationally recognized publishing imprint specializing in contemporary craft. Notable writers from all parts of the globe offer their informed opinions and perspectives on questions such as: "What is contemporary jewelry?," "What is the history of this medium?," and "How do different cultures approach art jewelry?" This book answers all those questions and the authors' insights are supported by hundreds of color photographs documenting the diversity and vitality of contemporary jewelry. Contemporary Jewelry in Perspective is essential reading for passionate art, craft, design, and fashion enthusiasts as well as anyone curious about jewelry.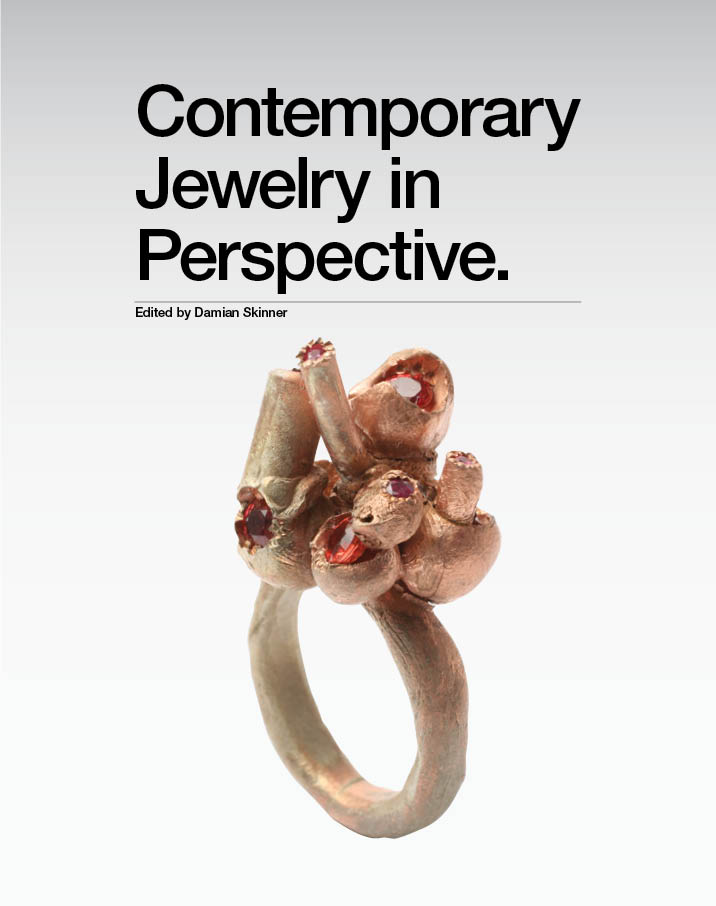 Contemporary jewelry has been an international practice for the better part of 70 years, yet few publications have examined the field with scholastic rigor. Contemporary Jewelry in Perspective is the authoritative text the worldwide community has been eagerly awaiting, and consensus is that the book exceeds all expectations. Art Jewelry Forum's reputation as the pacesetter for academic writing on contemporary jewelry attracted the most profound and original thinkers on the subject. Their contributions reflect well-informed and unique points of view that endorse and intensify contemporary jewelry's seat in the academic arena.
A "Speakers Tour" in support of Contemporary Jewelry in Perspective is scheduled for fall 2013. Art museums, cultural centers, and educational institutions across the United States are hosting presentations and workshops with many of the book's contributing writers. The Speakers Tour itinerary and event details are available now.
Art Jewelry Forum is a nonprofit organization spreading awareness and increasing appreciation of art jewelry worldwide since 1997. It is a diverse community of artists, collectors, critics, educators, galleries, historians, makers, and writers united by a passion for art jewelry. AJF advocates for art jewelry through an ambitious agenda of education, conversation, and financial support.
Art Jewelry Forum commissions critical writing that sets the standard for excellence in the field. It publishes www.artjewelryforum.org, an Internet resource for original content on art jewelry, as well as catalogues, blogs, articles, and a monthly newsletter. Contemporary Jewelry in Perspective is Art Jewelry Forum's first book.
Contemporary Jewelry in Perspective
Hardcover, 9 x 11 inches, 264 pages, 350+ photos, list price $40
Editor: Damian Skinner
Contributing Writers: Helen Carnac, Liesbeth den Besten, Chang Dong-kwang, Julie Ewington, Elizabeth Fischer, Monica Gaspar, Elyse Zorn Karlin, Kelly L'Ecuyer, Benjamin Lignel, Philippe Liotard, Kevin Murray, Marcia Pointon, Suzanne Ramjlak, Sarah Rhodes, Valeria Siemelink, Barbara Smith, Barbara Stafford, Namita Wiggers
For high resolution images from the book for promotional purposes, please contact Marthe Le Van.
Learn more about Art Jewelry Forum on the website www.artjewelryforum.org.