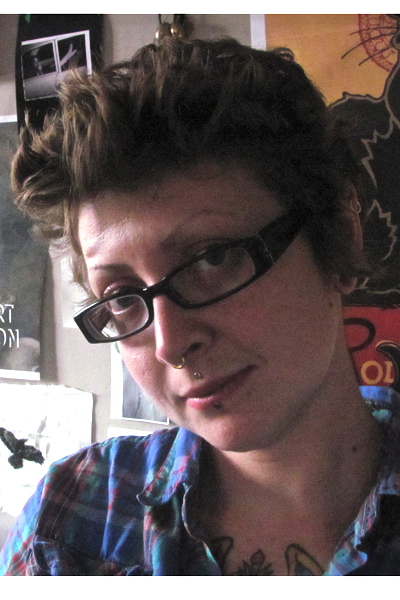 Susan Cummins: Where are you from and where did you study?
Sidney Caldwell Deaghlan : I'm originally from Richmond, Virginia, United States. After travelling around a bit, I returned there to study at the Virginia Commonwealth University, in the Crafts/Materials Studies department. I was particularly drawn to the metals department because of the challenging curriculum put together by department head Susie Ganch. After graduation I worked for two years as the Master Caster at Hoover and Strong. I decided that I wanted the creation of my work (instead of that of others) to be my full time gig, which led me to Cranbrook, where I studied with Iris Eichenberg. While I'm still processing Cranbrook, I feel that's where craft and emotion really came together for me.
Susan Cummins: Why did you apply to the Amsterdam residency?
Sidney Caldwell Deaghlan: Some questions answered, others raised, looking back at two months in residence.
what do you do?
I am a hopeless romantic. On purpose. Which is a little like being a sailor, married to the selfish and generous sea. I read dead people's love letters, coil quietly locks of hair from heads I've never seen. I snoop for mending, looking closely for the damage that's been repaired, or better yet, needs me. I spend equal amounts of time staring at the sky as the pavements, both seem to open to me so willingly, maybe because their judgment isn't so quick as I've seen other places, maybe just because they like to be noticed. They give me presents, the sky, hope; the ground, treasures, marks, paths to be followed, futures to be stalked.
Occasionally I make objects of forgetting, of remembering. Anchors in time, waiting to return to home waters, make contact with sunken but solid ground. I seem always to be trying to make what I cannot say, show what might seem hidden, but so obvious to me-the ridiculous distance we insist upon, the useless hierarchies, the quiet truths we'd rather not admit, but rule us still.
why is this place important?
This sinking landscape, different sounds but similar expressions, people as people, the same, but in some way importantly different. People care about living here, more than where I come from, care about art and food, and architecture (even if its tilting, dangerously, forward and to the left). I know some might say that it is habit, and that it's not some revolutionary urge, which sends people to work by bicycle everyday (which in the states it still is) but I'd say that 'habit' might be called 'culture.' And a culture where those things are the norm, while foreign, holds a great deal of welcome for me.
The water. It's secrets. The city is old, but the water is timeless and somehow that makes it seem so much more alive, like blood moving in a body. Like if things aren't going right, enough, just jump in and swim.
It's in another language. I can't understand the insults, the stupid banter on the trains, the reasoning behind why they seem to like me or hate me. I have to be good enough for myself and assume that's either enough, or it isn't. Either way I can make my way/home.
Freedom. My time is my own, to engage or avoid the world as I like.
Understanding the difference between solitude and loneliness.
Susan Cummins: Were you able to accomplish what you wanted while you were there?
Sidney Caldwell Deaghlan: More than I had dreamed. The most valuable part I think was the opportunity to see where my internal compass landed – the solitariness of the studio space was a breath of fresh air after two years of collaborative learning. Having my day and my output be completely up to me meant that I could just make and see what came and leave the analysis temporarily by the wayside. My concept of research expanded in the incredibly rich atmosphere that is the city of Amsterdam, to include a lot of photography, drawing and conversations with strangers who quickly became friends.