Art Jewelry Forum is a nonprofit organization focused on advocating for the field. Our activites are guided by an all-volunteer board of passionate art jewelry advocates, and implemented by executive director Yvonne Montoya, assisted by a small army of volunteers and interns. AJF is a small organization that does a lot, including publishing articles, interviews, and reviews on our open access website; funding and managing grants and awards to recognize creativity and innovation; and creating connections in the field through educational trips, events, and lectures.
AJF BOARD MEMBERS
Bonnie Levine Board Chair | Chair of the Trips Committee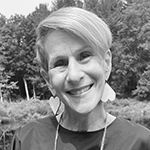 As a long-time jewelry lover, I'd known for a while that I wanted jewelry to figure prominently in my life when I retired from the corporate world. That happened several years ago when my husband and I launched a virtual jewelry gallery and I became involved with AJF. With no formal background, academic or otherwise, I've been exposed by AJF to artists, collectors, and curators; ideas, concepts, and trends; and events and goings on. AJF has played a major role in my journey to learn about the field and provides a meaningful forum for me to contribute back in some small way. Regardless of our individual roles or perspective, we're a community united by a common passion for jewelry!
Sarah Turner Treasurer
Sarah Turner is an artist and educator trained in the Northwest, refined in the Midwest and now based in Boston. She is the President of North Bennet Street School. As an educator, working from both the office and the studio, Sarah has also worked at the Cranbrook Academy of Art, the Rhode Island School of Design, the Oregon College of Art and Craft, and the State University of New York at New Paltz.  As the Dean at Cranbrook, Sarah directed the Academic Programs of the Academy, including a 'public-lecture-as-variety-show' series, and a Critical Studies + Humanities residential teaching fellowship. She has lectured widely, regularly serves as a guest critic, and has organized exhibitions on contemporary applied art in the US and abroad. In addition to her work in education, Sarah maintains a low-production studio. Her work has been included in exhibitions nationally and internationally, including the Museum of Art and Design, New York, the National Ornamental Metal Museum in Memphis, Galerie Noel Guymarc'h in Montreal, and The Society of Arts and Craft, Boston. Sarah received a Bachelors Degree in Sociology from Smith College and a Certificate in Metalsmithing from the Oregon College of Art & Craft. She earned a Masters of Fine Arts degree from Cranbrook Academy of Art.
John Rose Chair of the Marketing Committee
John has served as a senior consultant and board member for many arts-related organizations, including the Society of North American Goldsmiths, the National Council on Education for the Ceramic Arts, and the International Polymer Clay Association. His successes include work for: the governments of Canada, Mexico, Argentina, Israel, and China; NASA, Sandia National Laboratories, the U.S Air Force, AT&T, Rand Corporation, Disney, Visa, and Ford to name a few. As a founding member of the design studio 2Roses, and an art jewelry collector, John is passionate about and committed to expanding the field of contemporary art jewelry. John chooses to contribute to Art Jewelry Forum because it's one of the world's leading platforms in support of contemporary jewelry and design.
Susan Cummins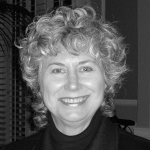 I have a taste for small, intimate artworks, and jewelry fits that description. I tend to like jewelry that's a bit raw or honest to its materials and making techniques. I am often attracted to pieces that reflect my West Coast attachment to nature and things of the spirit. Oddly enough, I don't care about wearability at all since I rarely wear jewelry… I know it's weird. Many years ago I launched AJF and have an ongoing commitment to it because I believe that linking together AJF members—curators, gallerists, and collectors—is critical to furthering a healthy and educated audience for jewelers.
Cindi Strauss Chair of the Editorial Committee
Cindi Strauss is the Sara and Bill Morgan Curator of Decorative Arts, Craft, and Design and Assistant Director, Programming at the Museum of Fine Arts, Houston (MFAH). She received her BA with honors in art history from Hamilton College and her MA in the history of decorative arts from the Cooper-Hewitt/Parsons School of Design. At the MFAH, Cindi is responsible for the acquisition, research, publication, and exhibition of post-1900 decorative arts, design, and craft. Jewelry is a mainstay of Cindi's curatorial practice. In addition to regularly curating permanent collection installations that include contemporary jewelry from the museum's collection, she has organized several exhibitions that are either devoted solely to jewelry or include jewelry in them. These include: Beyond Ornament: Contemporary Jewelry from the Helen Williams Drutt Collection (2003–2004); Ornament as Art: Avant-Garde Jewelry from the Helen Williams Drutt Collection (2007); Liquid Lines: Exploring the Language of Contemporary Metal (2011); and Beyond Craft: Decorative Arts from the Leatrice S. and Melvin B. Eagle Collection (2014). Cindi has authored or contributed to catalogs and journals on jewelry, craft, and design topics, and has been a frequent lecturer at museums nationwide. She also serves on the editorial advisory committee for Metalsmith magazine.
Bella Neyman Chair of the Events and Trips Committee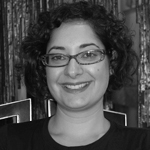 During my graduate school education, I never took a class on jewelry. My jewelry education came from my first post-graduate-school job in a gallery that sold period jewelry. However, I wasn't really exposed to contemporary art jewelry until my first trip with AJF to Munich for Schmuck. This experience opened my eyes to a world that I was not familiar with. AJF's community is a wonderful mix of artists, gallery owners, museum curators, and collectors who are all passionate about contemporary artist jewelry and who work very hard to promote the field. As a writer and gallery director, I'm very proud to be a part of this group and hope that through my articles I can inspire someone in the same way that the AJF community has inspired me.
Sofia Björkman
I live and work in Stockholm, Sweden. After my MA degree in 1998, I thought contemporary jewelry needed a platform in Stockholm, so I started PLATINA, which opened to the public in 1999. Since then I've been working as a jewelry artist and curator with all kind of projects that create scenes for the jewelry field. I believe in jewelry that fascinates, annoys, and tickles. I make jewelry that questions unwritten structures, and show jewelry that attracts others to think and feel. I wear jewelry that loads my batteries and illustrates my thoughts, discuss jewelry that may seem strange to the viewer, and sell jewelry that stuns or strengthens people's feelings. I think of jewelry as miniatures of life's content, and dream of jewelry with subliminal messages.
Raïssa Bump
I am a jeweler currently making my work in San Francisco, CA. My practice has been driven by the subtle yet powerful transformation that happens when we adorn ourselves. Participating in the community from which I make my living is incredibly important to me. AJF connects the facets of this field and supports a healthy ecosystem. It is an honor to be a part of this organization.
Emily Cobb
Emily Cobb is a jewelry maker, designer, educator, and enthusiast currently living in Northern California. She received her MFA in metals/jewelry/CAD- CAM from Tyler School of Art in Philadelphia, and she combines both metalworking and digital fabrication techniques to create her jewelry. Her work has been featured on the cover of Metalsmith magazine and Metalsmith Tech, and has been exhibited in such institutions as the Racine Art Museum, Bellevue Arts Museum, and HOW Art Museum. Emily is also a founding member of JV Collective, a collaborative jewelry group that formed in South Philadelphia in 2016. In 2017, she accepted a full-time assistant professor position in the Jewelry and Small Metals area at Humboldt State University.
Marta Costa Reis Chair of the Award and Grant Committee
Marta Costa Reis originally trained as a lawyer and worked in the media, both in nonprofit and publishing sectors. In 2004 she began her study of jewelry as a hobby, while pursuing other professional activities. Ten years later she made the decision to dedicate herself fully to jewelry-making. She attended courses at Lisbon's Ar.Co and the Lisbon School of Design, as well as a number of workshops with established European artists such as Ruudt Peters, Iris Eichenberg, Ramon Puig Cuyàs, Lauren Kalman, and Eija Mustonen. Currently a teacher of jewelry history at Ar.Co, Marta has helped curate and organize multiple exhibitions, including the 20th anniversary year program for Galeria Reverso in Lisbon during 2018. She writes about jewelry for magazines and catalogs.
Barbara Paris Gifford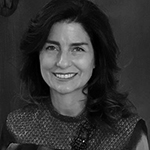 Barbara Paris Gifford is an associate curator at the Museum of Arts and Design (MAD), in NYC, with a focus on contemporary art jewelry and fashion. She oversees MAD's esteemed jewelry collection and has served as part of the curatorial team for several exhibitions, including Robert Baines: Fake News and True Love; La Frontera: Encounters Along the Border; Counter-Couture: Handmade Fashion in an American Counterculture; Lauren Kalman: But If the Crime Is Beautiful…; The World of Anna Sui; and 45 Stories in Jewelry, a permanent collection exhibition which opened in February, 2020. She has written for many publications and for several catalogs and has spoken at many roundtable discussions and symposiums, including Zimmerhoff Schmucksymposium 2019, in Haxthauser Hof, Germany. Gifford holds an MA degree in the history of decorative arts, design, and culture from the Bard Graduate Center.
Toni Greenbaum
Toni Greenbaum is a New York-based art historian specializing in 20th- and 21st-century jewelry and metalwork. She has written Messengers of Modernism: American Studio Jewelry 1940–1960, along with numerous book chapters, exhibition catalogs, and essays for arts publications. She also authored a monograph on modernist jeweler Sam Kramer, published by Arnoldsche Art Publishers in 2019, and an essay on Sam Kramer and art jeweler Karl Fritsch for Jewelry Stories: Highlights from the Collection 1947–2019, published by the Museum of Arts and Design and Arnoldsche in spring 2021. Greenbaum has lectured internationally at institutions such as the Pinakothek der Moderne, in Munich; Academy of Arts, Architecture and Design, Prague; Yale University Art Gallery, New Haven; Cooper Hewitt Smithsonian Design Museum and Museum of Arts and Design, New York; Museum of Fine Arts, Boston; and Savannah College of Art and Design Museum of Art, Savannah. She has worked on exhibitions for several museums, including the Victoria and Albert in London, Musée des Beaux-Arts de Montréal, and Bard Graduate Center Gallery, New York. Greenbaum is a professor at Pratt Institute, in Brooklyn, NY, where she teaches a course in Theory and Criticism of Contemporary Jewelry.
David Dao
After earning my MFA in digital media from the Rhode Island School of Design, I wanted to go where design was needed. Three years later, I found myself in Baghdad consulting on an educational reform program for the prime minister of Iraq's office. While that was a relatively short engagement (about a year), it also became the defining driver of my artistic life. After a few years of processing, I realized the work I needed to make was best expressed through small metals in relationship to the body, which led me to art jewelry. I discovered the joys of learning without the baggage of degree-seeking, and have traveled domestically and internationally to learn more. Fast forward several years and I found that the boundaries between my professional and private life are blurry at best. From small engagements ranging from the White House Office of Digital Strategy and Maker Faire to large endeavors like co-founding the Baltimore Jewelry Center and serving as its board president for seven years, I've been lucky to find a path that blends the personal and professional into a satisfying feedback loop.
BOARD MEMBERS EMERITUS
Susan Kempin Board Member Emeritus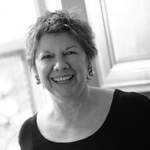 Susan Kempin has had a lifelong passion for jewelry that she developed and nurtured over the years while pursuing a successful career as an oncology nurse specializing in cancer clinical research. Her area of interest is contemporary art jewelry, with a focus on Israeli jewelry. Susan holds a certificate in appraisal studies in the fine and decorative arts from NYU. In addition to membership in Art Jewelry Forum, she's a member of the American Society of Jewelry Historians, the Society of North American Goldsmiths, Appraisers Association of America, and the National Association of Jewelry Appraisers.  Susan was a member of AJF's board of directors from 2007–2018, chairing the Award Committee from 2007–2015 and serving as a jury member for AJF's Artist Award in 2016; from 2017–2018 she served as Travel Coordinator. Susan is rejoining AJF's board in 2020 as an emeritus member.
Sienna Patti Board Member Emeritus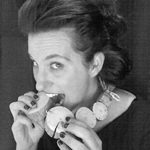 As an art dealer who represents some of the major influences and artists in contemporary jewelry today, I am proud to belong to AJF. I don't make jewelry, I rarely wear it, and yet … I love it. The story that it tells is a thread binding us all together, each artist finds their own way to pull this thread just a bit further. My background in nonprofit work—otherwise known as owning a gallery—makes AJF an exciting place to assist in carving and building the future of contemporary jewelry.
Linda Peshkin Board Member Emeritus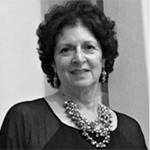 I currently reside in Scottdale, AZ, USA, after a 30-year career working in corporate market research for several retail organizations. In those roles, I provided consumer insights and market research to guide business strategy. During that time, I had an interest in contemporary jewelry, but I didn't really pursue that passion in earnest until I discovered AJF in 2010. My involvement with AJF has broadened my knowledge of the field and given me a whole new level of appreciation and fascination. AJF has provided me the unique opportunity to go behind the scenes in the art jewelry world. I served on the AJF Board from 2011 to 2018 in several roles including Marketing Committee chair, trip planner, and board secretary.
AJF SUPPORT TEAM
Yvonne Montoya Executive Director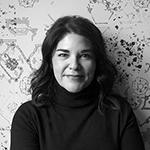 Nathalie Mornu Managing Editor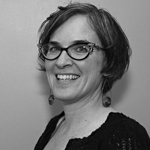 Nathalie Mornu has edited nonfiction and DIY books for the last 15 years; she has a particular interest in jewelry and crafts. She spent five years at the Appalachian Center for Craft studying jewelry fabrication and furniture-making before changing course altogether and getting a degree in journalism. Nathalie then spent a dozen years in the editorial department at Lark Books, where her background in crafts proved an excellent fit. In her tenure at Lark, she worked with former Art Jewelry Forum editor Damian Skinner to copy edit Contemporary Jewelry in Perspective. Nathalie began serving as AJF's proofreader in June 2014 and subsequently branched out to copy editing. She loves the job because it keeps her looped in to the latest developments on the contemporary scene!